How Many Times Did Troy Tulowitzki Hit the Disabled List in His Career?
Early Thursday night, Troy Tulowitzki announced his retirement from baseball. The 34-year-old leaves behind him a frustrating legacy; one of a player who had Hall-of-Fame talent but couldn't stay on the field long enough to make use of it.
Tulowitzki signed a one-year deal with the New York Yankees for the 2019 season. He lasted only five games in a Yankees uniform before hitting the injured list for the 11th and final time of his career on April 4.
Tulowitzki was an elite hitter in Colorado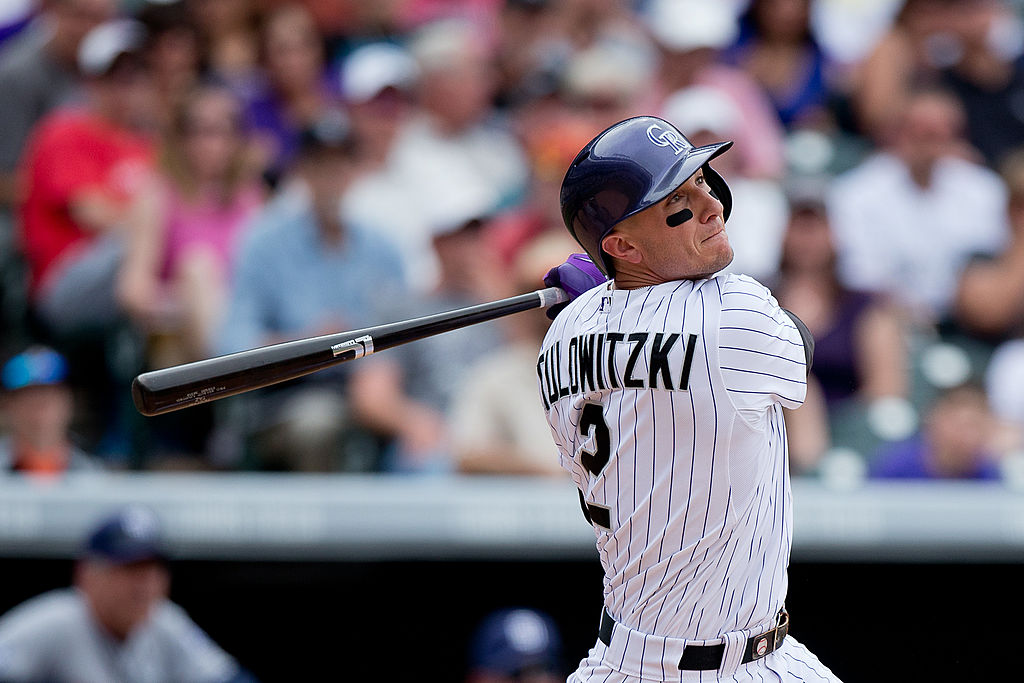 In his first full season in the major leagues in 2007, Tulowitzki played 155 games; a number that he'd never reach again. He batted .291 with 104 runs, 24 home runs, and 99 RBI, finishing second in Rookie of the Year voting to Ryan Braun.
Two trips to the disabled list derailed Tulowitzki's season in 2008 as the shortstop batted only .263 with eight home runs and 46 RBI in 101 games. He bounced back in 2009 however, batting .297 with 101 runs, 32 home runs, 92 RBI and 20 stolen bases.
From 2010 to 2015, Troy Tulowitzki went on the disabled list four times. He missed all but 47 games in 2012 when he needed surgery on his left groin. He played in only 91 games in 2014 when he needed surgery on his left hip. And yet despite all of these ailments, he made the All-Star Game five times. He played 616 games for the Rockies over that six-year stretch and batted .310 with 392 runs, 123 home runs, and 414 RBI.
That production averages out to 103 runs, 32 home runs and 109 RBI over the course of a full 162-game season. But full seasons were never in the cards for Tulowitzki; he played in more than 130 games only four times in his career.
He was an elite defensive shortstop, too
Troy Tulowitzki was far more than just a slugger. He was also one of the best defensive shortstops in the game.
Tulowitzki won the Golden Glove at shortstop in 2010 and 2011, and he got robbed for it as a rookie in 2007 when he lead the league in double plays turned as a shortstop (114), fielding percentage as a SS (.987), putouts as a SS (262) and assists as a SS (561).
He was traded to the Toronto Blue Jays in 2015. Even as he struggled to get acclimated to his new team (batting a disappointing .239 over the final 41 games of the season), he did contribute on defense with a perfect 1.000 fielding percentage over that stretch.
But in the end, the injuries prevailed
Tulowitzki's last productive season came in 2016 when he played in 131 games and batted .254 with 24 home runs and 79 RBI. He played in only 66 games in 2017 and missed the entire 2018 season with bone spurs in his heel.
In an alternate universe in which Troy Tulowitzki never missed a regular-season game from 2008 through today, he'd have played in 1,833 games. Sadly, we live in the universe that Tulowitzki missed 772 (41%) of those games across 11 trips to the injured list and was forced to cut his once-promising career short because of it.