How Martina Navratilova Discovered 6-Year-Old Maria Sharapova at a Tennis Clinic in Moscow
Like so many tennis stars who rose to prominence, Maria Sharapova picked up a racket early. However, her connection to a tennis legend helped her reach the status she did. When Sharapova was just six years old, she met Martina Navratilova. The rest is explained by Sharapova's meteoric rise to one of the best tennis players on the planet. 
Maria Sharapova's Russian upbringing
Sharapova grew up in the former Soviet Union around the time it finally collapsed. In the days afterward, her parents did everything in their power to ensure a better life for their daughter. However, adversity struck before Sharapova was even born. With her parents living near the site of the catastrophic Chernobyl meltdown, Sharapova was feared dead before she was even born.
Her grandmother, Galina, explained this in a 2004 interview with London Today. "She was conceived here in Gomel," Galina said. "Her parents — my son Yuri and his wife Yelena — lived here with me and we were so afraid for the unborn child. The accident happened the year before she was born and we are so close to the Chernobyl plant. Even when she was still in the womb, we decided her parents should move."
Figuring out what to do after the Soviet Union's collapse, Sharapova's parents, Yuri and Yelena, tried to ensure she had the life that they could not afford. Watching her father play tennis in his spare time, young Sharapova didn't need much spurring to get into the sport that would eventually define her. Some of it came naturally.
"She got bored watching, and one day, by chance, I noticed her pick up a racket and start to hit balls around," explained Yuri Yutki, a coach who saw her at a young age. Just two years later, a six-year-old Sharapova was already showing fantastic progress. This got her into the sight of tennis royalty. 
Sharapova meets Martina Navratilova 
Pinpointing where Sharapova got the drive that put her over the top is a conflation of events. While most six-year-olds would practice on a child-friendly racket, she was using adult rackets from an early age thanks to the fall of the Soviet Union and the economic disaster that followed. Sharapova was already a local favorite at the age when many kids are still in kindergarten. 
Tennis star Yevgeny Kafelnikov heard about Sharapova and gave her an appropriate racket. Thanks to her connection to Kafelnikov, reports the News Tribune, Sharapova crossed paths with Martina Navratilova. After the women's tennis legend saw the young Sharapova, she declared her a future star right away. While Sharapova's story is filled with lots of 'what-ifs', it's hard to say that Navratilova was wrong. 
Sharapova's tennis career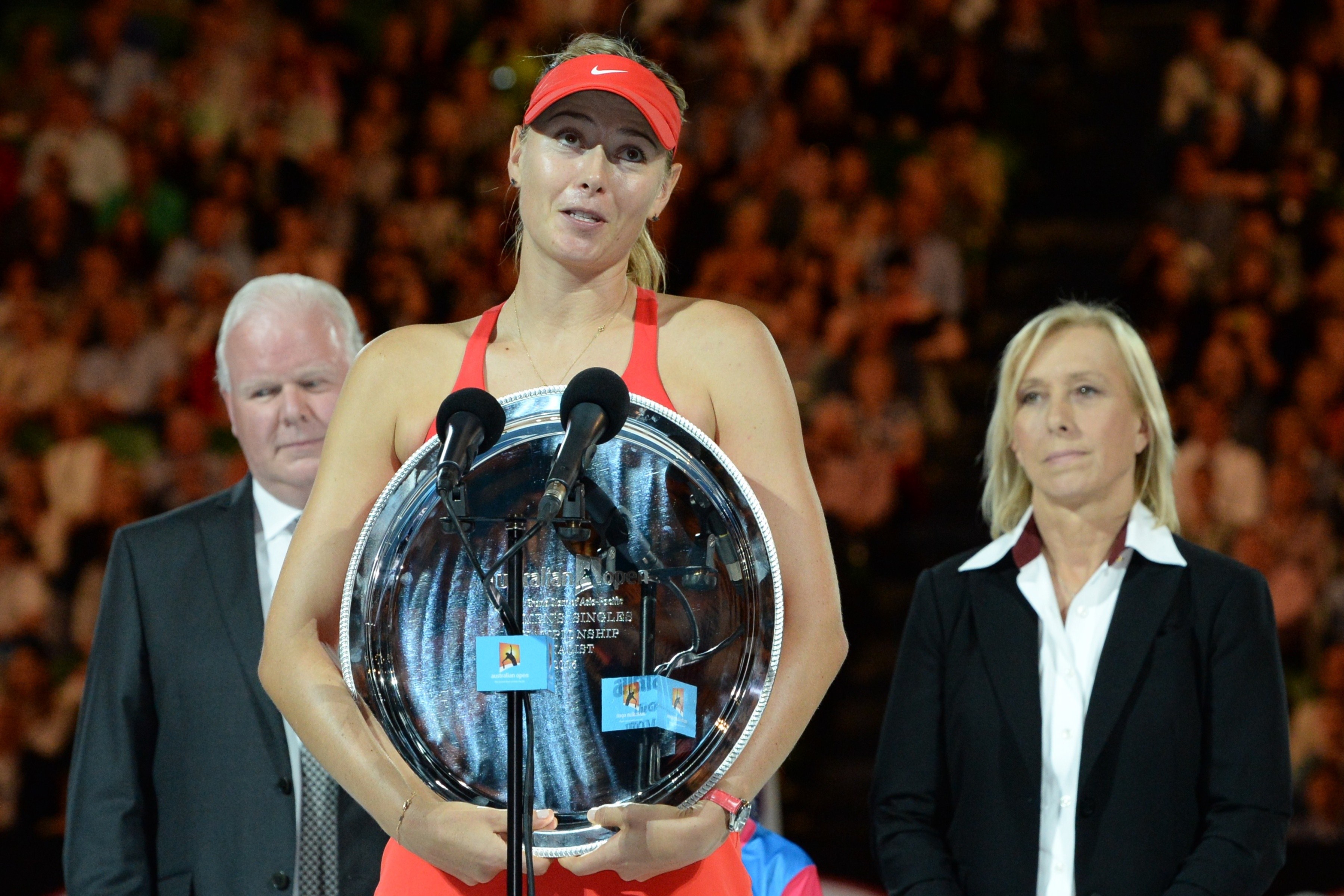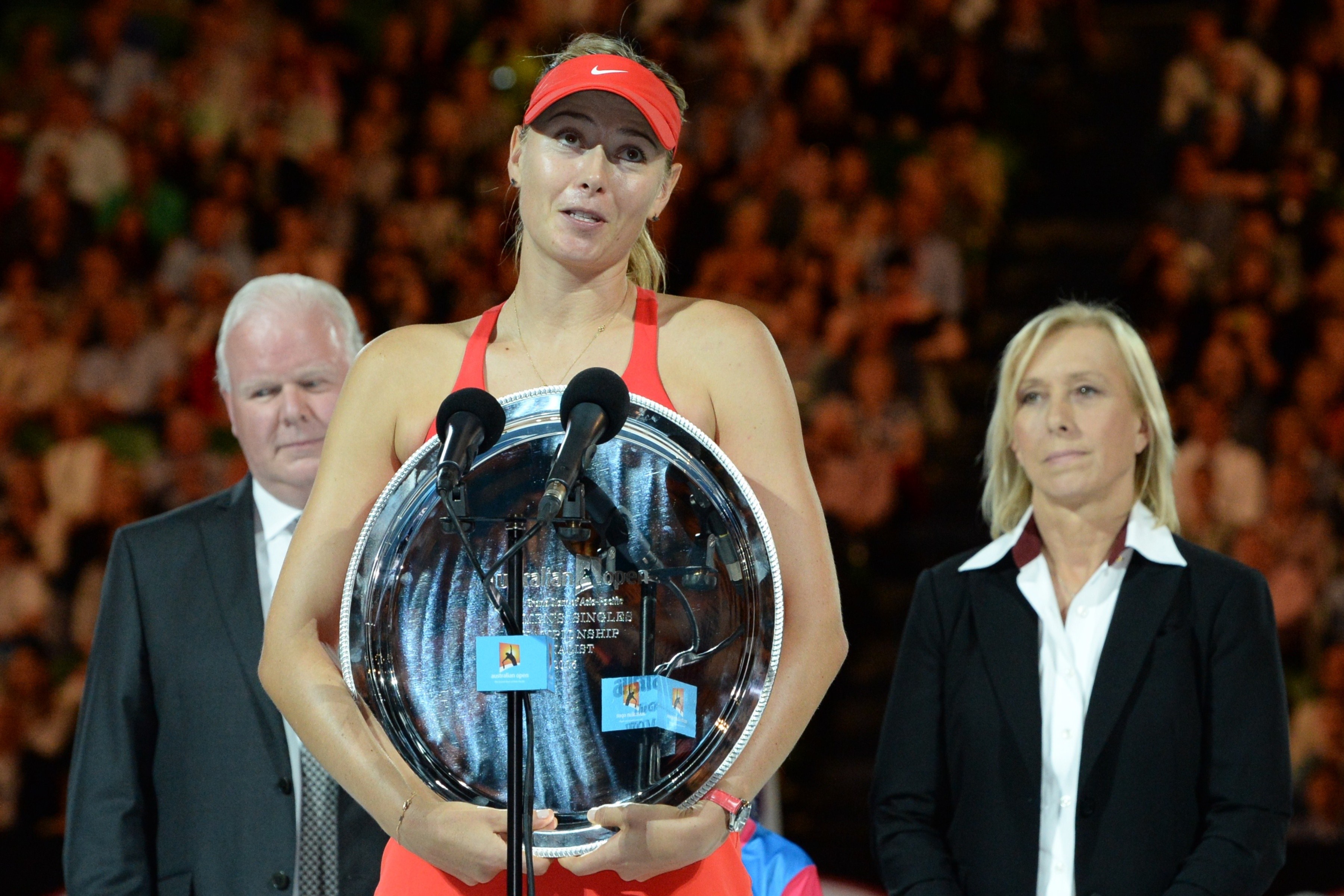 By the time Sharapova was a teenager, details the WTA, she was already one of the best players in the world. Her 2004 victory over Serena Williams in the finals at Wimbledon made her a household name. Over the next decade, Sharapova amassed the coveted career Grand Slam after a win at the French Open in 2014. She won again two years later. 
Not all of Sharapova's career is about the triumphs. After injuries began to hobble Sharapova, she tested positive for banned substances. The result was a one-year ban that lasted from 2016-17. Although she had occasional brushes with glory, Sharapova looked like a shell when she returned. She announced her retirement from the sport in 2020. 
Sharapova's story is both one of rags to riches and the dangers that come with fame in professional sports. Years after she met Navratilova, it's easy to see why the tennis great was smitten. Despite the rocky end to her career, Sharapova amassed more success than most tennis players could ever dream of.