How Michael Jordan and Scottie Pippen Gave Toni Kukoc 'the Worst Experience'
For Chicago Bulls fans, the name Toni Kukoč immediately brings to mind that second three-championship run. The super role player was limited only by the sheer talent of the NBA stars who often got time on the floor over him.
Kukoč is most famously the guy who stepped up in 1997 when Scottie Pippen's injury knocked him out for 30 games, proving that minimal playing time was the only thing keeping him from superstar status.
Before all of this, at the 1992 Olympic Games, Kukoč's future teammates Pippen and Michael Jordan wanted nothing more than to embarrass the Croatian small/power forward.
Toni Kukoč before the 1992 Olympics
There was no bad blood between Kukoč, Michael Jordan, and Scottie Pippen. Jordan and Pippen felt they needed to put the hyped international player to the test because of his proven record and stateside hype.
In the '80s, Kukoč rose to prominence as one of the "big six stars of international basketball."
Before he joined the NBA in 1993, his career was already gilded with accomplishments, including winning the Euroleague MVP four times and Euroleague championship three times. The Bulls front office was hot to recruit Kukoč at a time when European talent was rare in the NBA.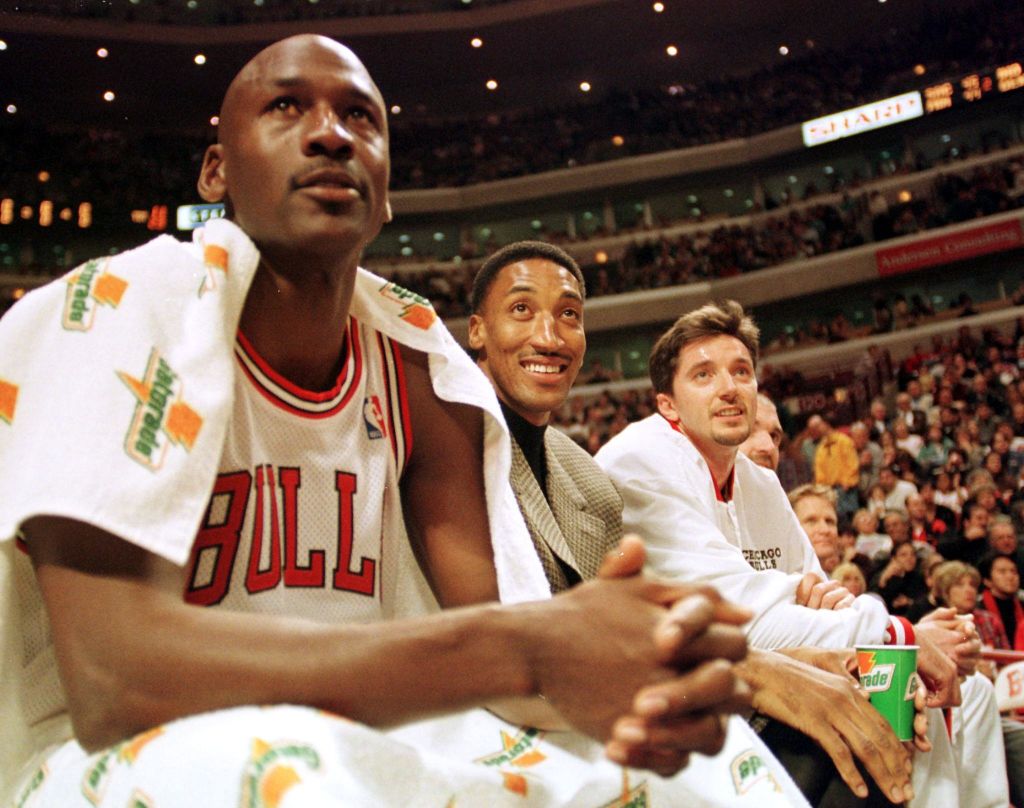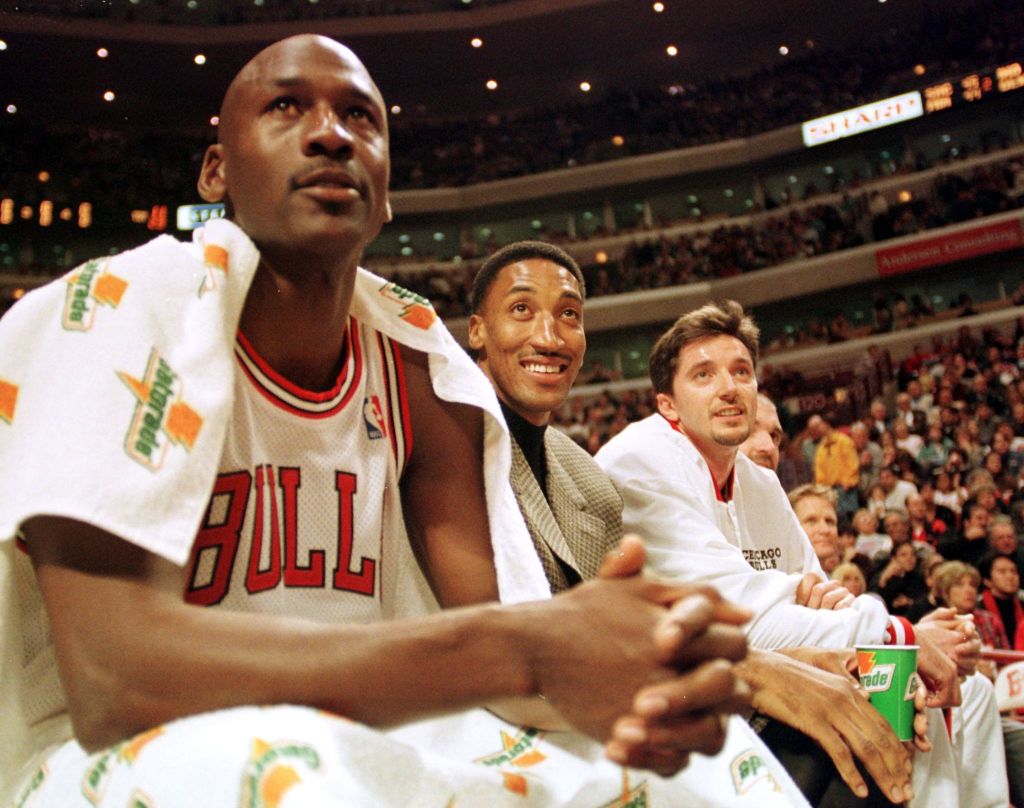 Jordan and Pippen couldn't help but notice the hype. MJ even said he thought challenging Kucoc was really about "taking on [then-Bulls GM] Jerry Krause."
Additionally, the entire squad was eager to prove that the stacked 1992 Dream Team could make up for the 1998 USA team loss. The two Bulls greats were dead set on proving they could shut down this European star.
How Jordan and Pippen introduced Kukoč to "the Doberman Defense"
It was 27 years ago when Michael Jordan and Scottie Pippen decided to make Toni Kukoč's life a living hell. Pippen emerged as a superstar to rival Jordan yet remained underpaid off a low-balled rookie contract.
Now, Krause wanted to sign another low-cost, strong talent in Kukoč. Jordan simply found himself annoyed that Krause was so keen on a new guy when he felt his own talents were more than enough. The two had heated locker room discussions on who would guard Kukoč.
Their "Doberman Defense" resolved the debate by having both players switch off on their future teammate. They shut down Kukoč at every opportunity, nearly harassing him out of the game. He was held to four points on 2-11 shooting attempts.
In the process, Jordan tied his own record for most steals in a single game, at 13. "They just wanted to prove to me how it is to play in the NBA," Kukoč said after the 103-70 loss.
Pippen, for his part, made sure Kukoč knew it wasn't personal. "I can't put Krause out on the court. I shook [Kukoč's] hand before and after the game. There's no bad blood between us."
Where is Toni Kukoč today?
Kukoč ended up on the Bulls despite the terrible showing against his new teammates. He went on to be a crucial piece of the second run of NBA Finals wins with Jordan. After leaving the Bulls for the Philadelphia 76ers in 2000, he spent his final years mostly benched with the Milwaukee Bucks.
After his 2006 retirement, Kukoč was bitter. "The NBA is a league of selfish people and it is no longer a part of my life," he told a reporter with the Jutarnji list newspaper. Thankfully, his bitterness faded.
The NBA itself became a bit more like the Eastern European brand of basketball Kukoč helped pioneer back in the '80s. Switching defenses and huge players taking long shots instead of constantly driving are hallmarks of this old style, which now defines the NBA. Even ball hoggers like James Harden play in a European-influenced style.
Since 2015, Kukoč serves as a special adviser to the Chicago Bulls alongside Pippen. The two have nothing but positive things to say about each other. That 1992 beatdown was never personal, and Pippen never brought it up once they became teammates. Jordan still does, of course.