How Much Did Former NFL Star Ricky William's Heisman Trophy Sell For?
While he never lived up to his college football hype in the NFL, Ricky Williams is still one of only 31 players in league history to amass 10,000 rushing yards over the course of his career. Williams finished his pro career with 10,009 rushing yards across 13 years from 1999 to 2011 despite missing two full seasons in 2004 and 2006 and all but one game in 2007. His best NFL season came in 2002 when he rushed for 1,853 yards and 16 touchdowns for the Miami Dolphins.
But before spending over a decade in the NFL, Ricky Williams was one of the greatest college football running backs of all time with the Texas Longhorns. Williams won the Heisman Trophy for his incredible senior season in 1998. That Heisman Trophy was just sold at auction on October 17, 2019.
Ricky Williams' exceptional college career at Texas
Ricky Williams saw his production increase every season with the Texas Longhorns. Williams rushed for 1,052 yards and eight touchdowns in his freshman year in 1995, 1,320 yards and 13 touchdowns in his sophomore season, and 1,893 yards and 25 touchdowns as a junior.
And then came his senior season, where Williams set new career-highs in rushing attempts (391), rushing yards (2,327), and rushing touchdowns (29). He also added 29 catches for 307 yards and a touchdown out of the backfield. Williams received what was then the highest percentage of first-place votes in Heisman history en route to being awarded the Heisman Trophy in 1998.
Among the many college football records he set that season, Ricky Williams became the NCAA's all-time leading rusher with 6,279 rushing yards. While he was passed up by Ron Dayne one season later, he still sits at No. 2 on the all-time list.
Head coach Mike Ditka traded all of the New Orleans Saints' remaining draft picks in 1999 and the team's first and third-round picks the following year to move up to fifth in the 1999 NFL Draft to select Ricky Williams. Unfortunately for Williams, his agents at the time negotiated him an awful rookie contract that would set the stage for future financial hardships.
Williams originally sold the Heisman back in 2014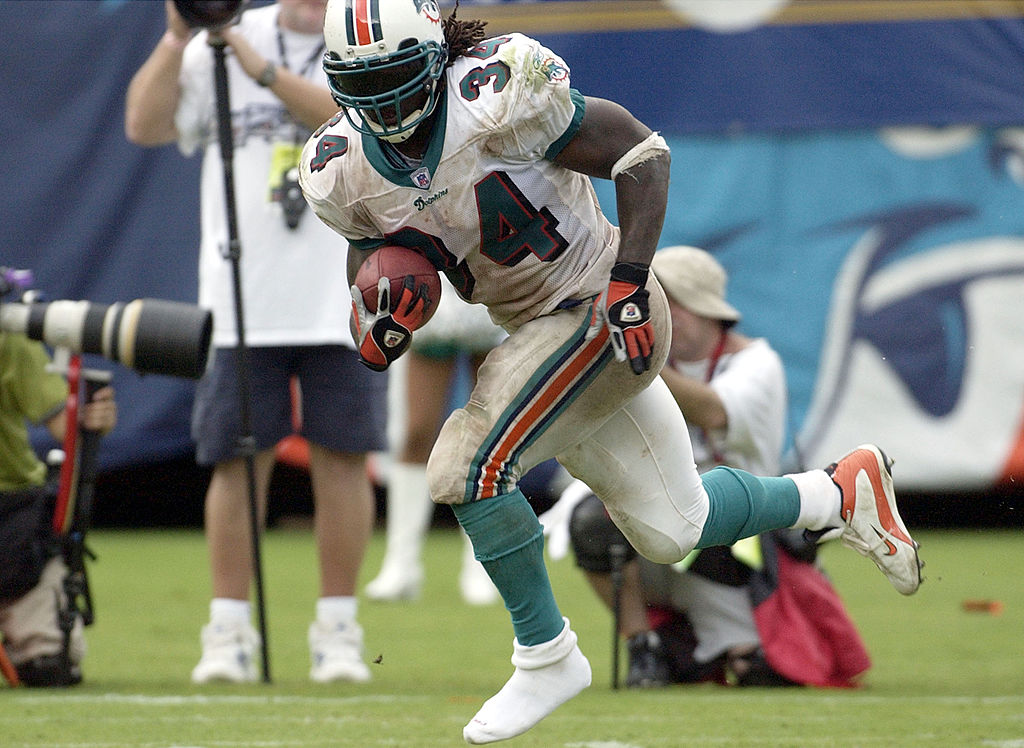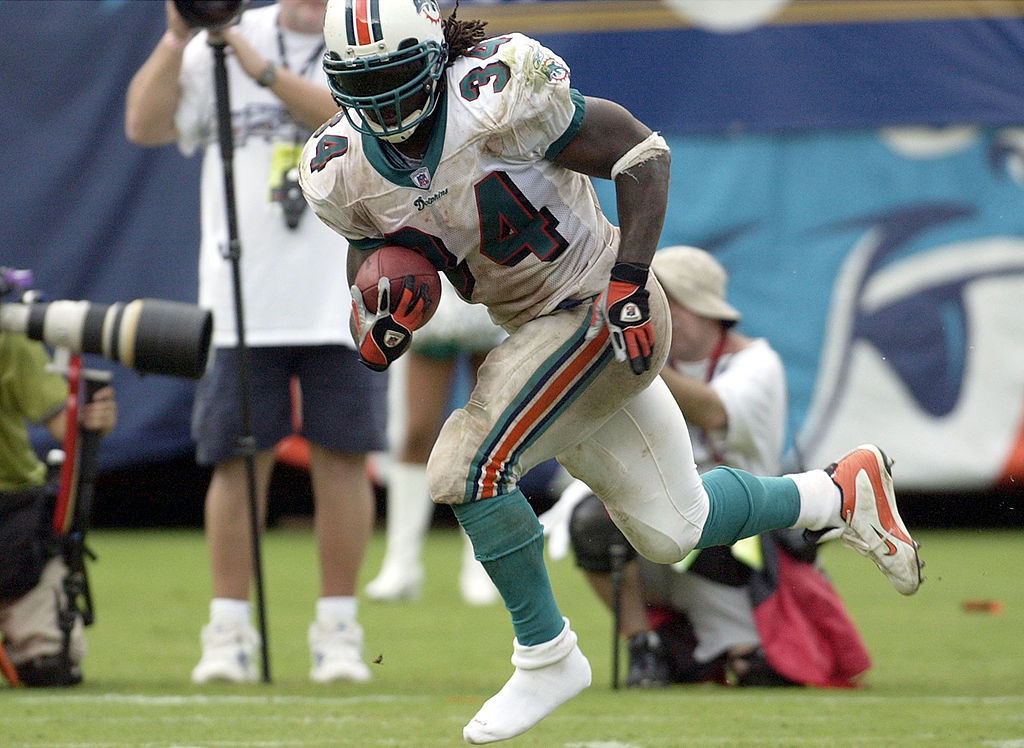 Ricky Williams had his ups and downs during his time in the NFL, dealing with various mental conditions including social anxiety disorder and avoidance disorder. He retired from the league in his prime in 2004 to receive treatment for his disorders. He returned to the NFL in 2005, only to be suspended for the entire 2006 season due to a fourth violation of the league's substance abuse policy.
In 2014, Williams decided to sell his Heisman Trophy. Brian Hobbs purchased the trophy from Williams for an undisclosed amount after meeting up with him in Austin, Texas, where the former running back was working on finishing the undergraduate degree that he never received during his playing days.
It was Hobbs who put the Heisman Trophy up for auction this month. He explained his decision to the media.
"I've had it in my collection a long time, and I can't keep everything, so I thought this was good timing for the trophy," Hobbs said. "[Texas'] football program is doing well, and it's a very highly sought-after trophy." He went on to add that "the timing seemed like the right time for the next collector to have it."
This was the most money ever spent on a Heisman Trophy
The winning bidder in Thursday's auction paid $504,000 for Ricky Williams' Heisman Trophy. This surpassed the total of Tim Brown's Heisman Trophy, which was the previous record holder for the most expensive Heisman purchased when it was sold for $435,763 last December.
There have been a handful of other Heisman Trophies sold over the years, including O.J. Simpson's 1968 trophy that was purchased in 1999 for $255,000. Since shortly after Ricky Williams won his award in 1998, players now sign an agreement not to sell their Heisman Trophy after they receive it.