How Much Do NFL and NBA Waterboys Make?
When somebody thinks of the term "waterboy," they may invoke images of an Adam Sandler sports movie or a child keeping players hydrated on the sidelines. However, did you know NFL and NBA waterboys make a decent living? Not only do they earn good money, but they get other perks too. Despite certain connotations, people pursue being a waterboy as a career for many reasons. So, let's take a look at how much NFL and NBA waterboys make!
What do NFL and NBA waterboys do?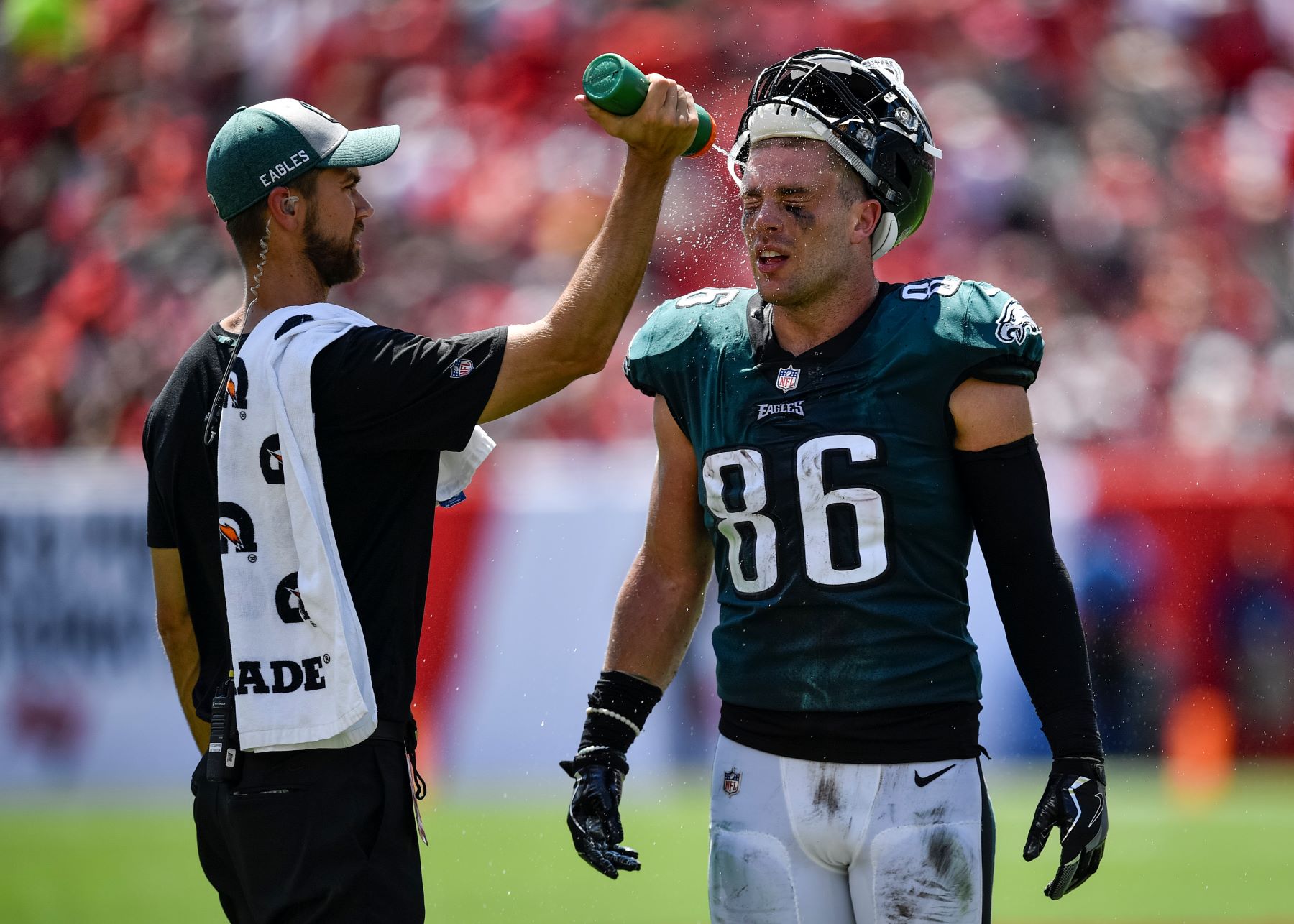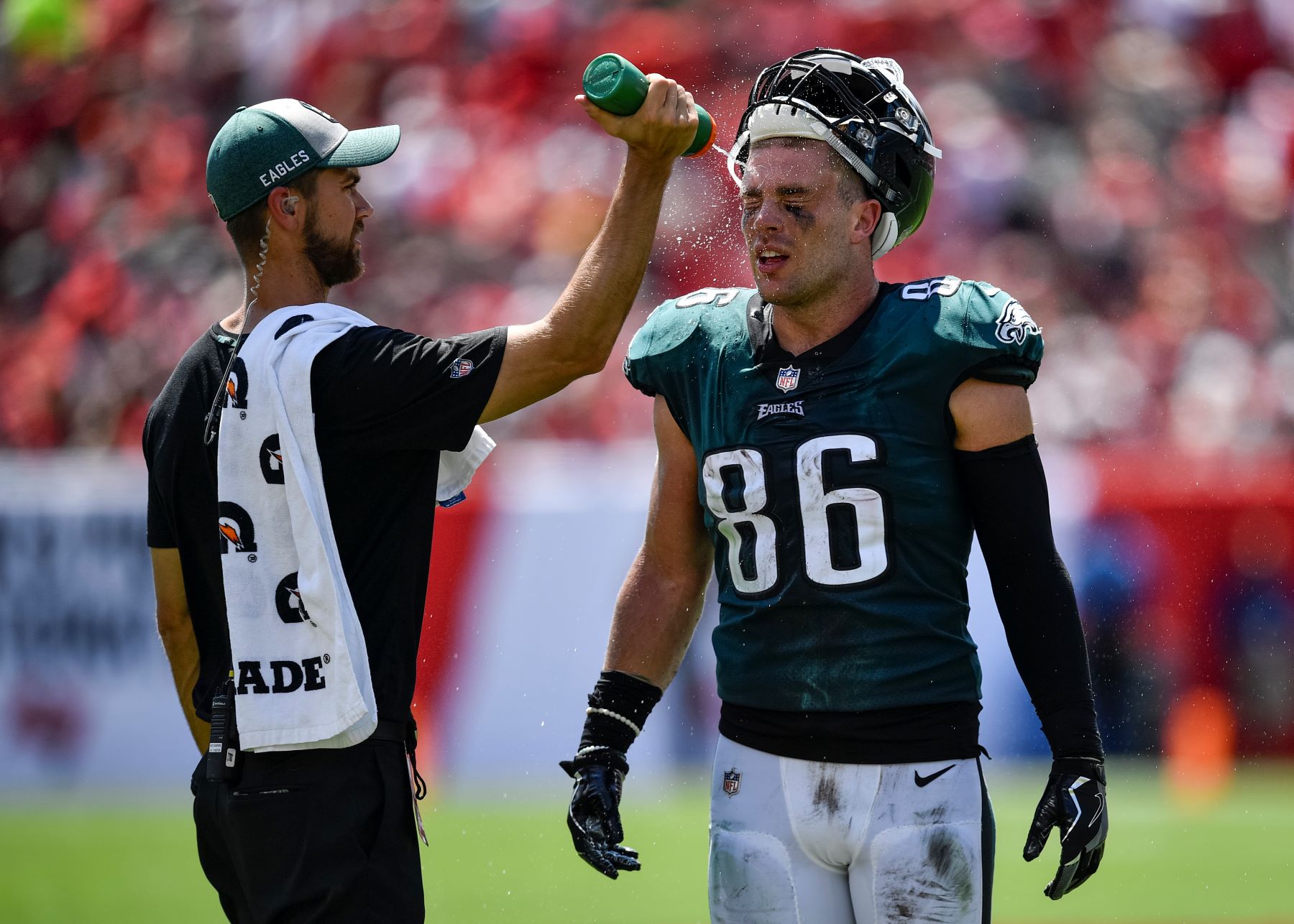 Coming from college and high school sidelines, waterboys can be at a crossroads between the equipment crew and training crew, according to Reference. After all, they often double as towel boys on top of keeping NFL and NBA players hydrated. Their job is to be ready throughout the entire game. If the quarterback is or point guard thirsty, they must be waiting for him on the sideline while keeping track of the other players on the roster. 
Waterboys watch the NFL NBA sidelines firsthand. While they are not supposed to do too much, they are a vital part of the game. There is a particular set of skills and preparation expected of them. 
How much do NFL waterboys make? 
According to Stack, an NFL waterboy salary is set at $53,000 a year (or annually) on average. They also get lots of free gear, souvenirs from NFL players (from jerseys to jockstraps), and access to the team that most fans only dream of. This is a good salary for anyone, but the figure does come with a catch. 
Salaried NFL waterboys who make this kind of money are often considered part of the training staff and, therefore, can be a part of a bigger job title. Many teams, however, use waterboys in the more traditional sense by employing interns and family members of the coaches to save money. So, while football fans can be hired for this job, finding a team that will pay that kind of money could be tough.
How much do NBA waterboys make?
In the NBA, the waterboy can be part of the training staff, according to North Station Sports. In that case, they make more money, some even as much as NFL waterboys. These waterboys also help NBA players with training, exercise, rehab, and game prep. However, those who are just waterboys and towel boys are often pulled from local schools and given a hundred dollars per game. 
As the NBA embraces different training and nutrition strategies, teams utilize waterboys in different ways. The Boston Celtics offer an NBA waterboy salary of $58,000. However, more hands-on waterboys with player nutrition and training can make upwards of six figures.
How does a waterboy salary compare to other NFL and NBA jobs?
According to Basketball Noise, NBA mascots do pretty well for themselves, making an average of $60,000 a year. On the other hand, Cheerleaders make surprisingly little, with the median wage recorded at $14.58 per hour, according to Chron. As for maintenance jobs, floor sweepers (also known as mop boys) do very well. Basketball Noise says that an NBA floor sweeper's salary is calculated to be between $60,000 and $90,000 per year, depending on the team.
Meanwhile, a well-paid waterboy can earn more than some athletes who play in the sport for a living. According to NBA G-League, players start at $35,000, although this can increase with experience. Elsewhere, most Minor league baseball players make less than $15,000 per season, according to ESPN.
So, while NBA and NFL waterboys can make a lot of money, it varies from team to team. Those interested need to see if they have the qualifications and knowledge to do what a team expects. If they can get a salaried position on an NFL or NBA team, they can make a good living.