How Much Is DeAndre Hopkins Worth?
Adversity has a way of molding a person's character, making them more capable and self-reliant in the process. That's how wide receiver DeAndre Hopkins made his fortune and built the foundation of a lasting legacy: on his own terms. 
DeAndre Hopkins career is one big highlight reel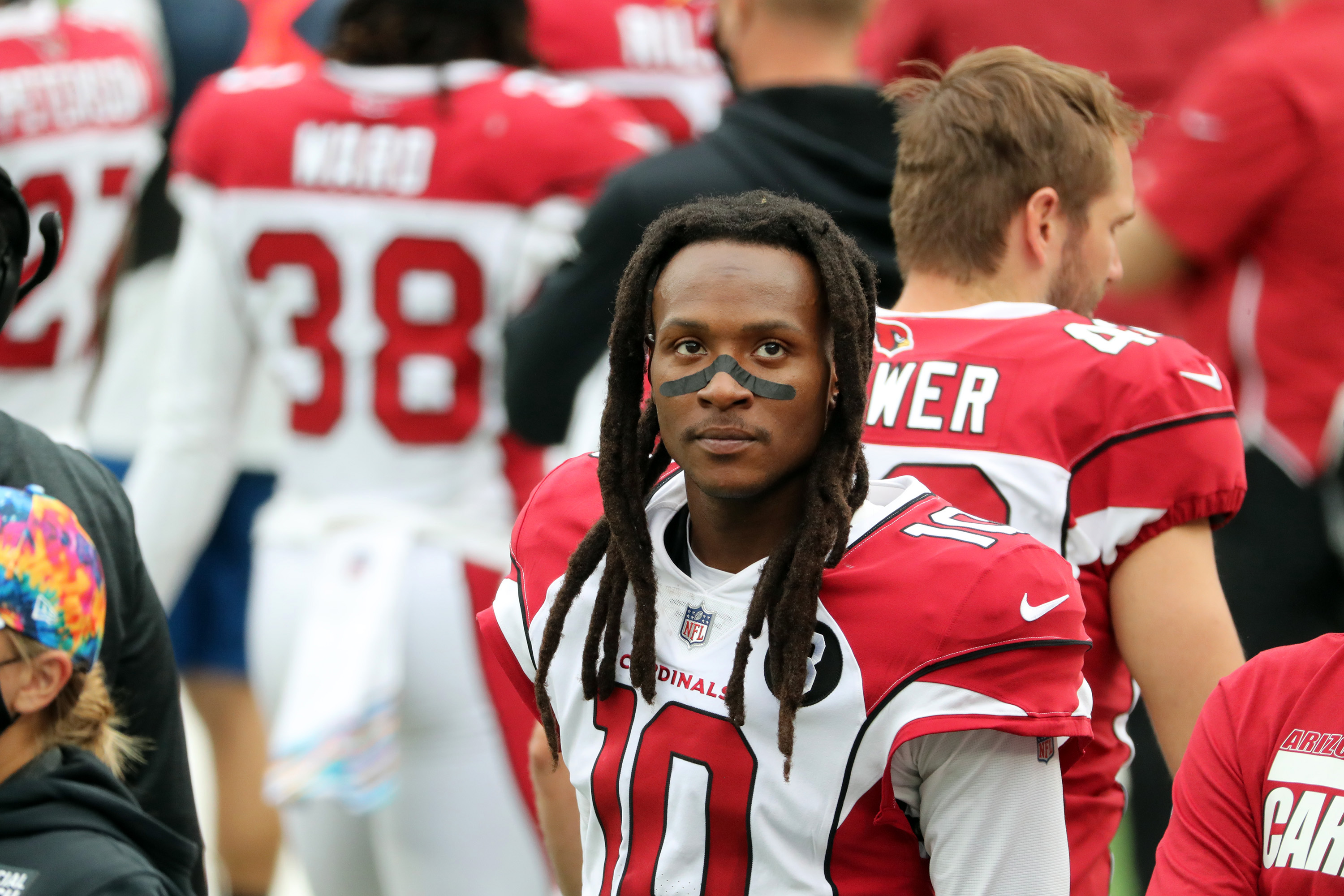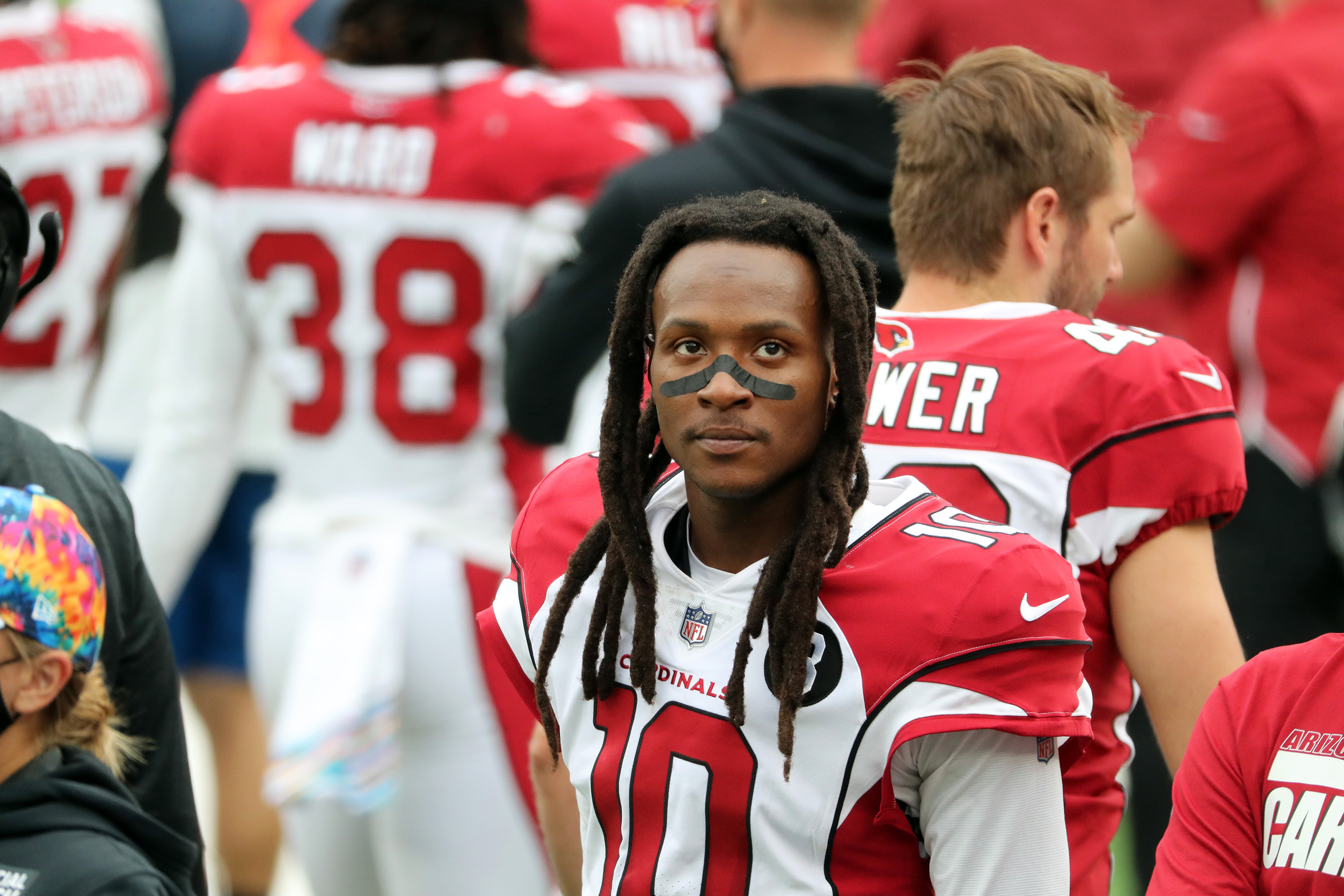 Hopkins is only mid-career, and yet he's already on pace to be one of the greatest NFL receivers of all time. He came from humble beginnings, however. Tragedy followed him throughout his childhood.
When he was only five months old, Hopkins lost his father to an auto accident. When he was 10, his mother was attacked and blinded by her boyfriend's jealous mistress. For Hopkins, maturity came early. 
Like many other talented athletes, he played multiple sports in high school, but eventually narrowed his focus exclusively to football after getting accepted to Clemson University in 2010.
In his three years playing for the Tigers, Hopkins caught the attention of scouts league-wide with over 3,000 receiving yards and 27 touchdowns. In 2013, after holding private workouts with a number of NFL teams, Hopkins was drafted 27th overall by the Texans. 
Hopkins is currently in the midst of his eighth professional season. While his first seven years were spent with the Texans, during the 2019-2020 offseason he was traded to the Arizona Cardinals.
It's not just Hopkins' stats on the field that makes him so exceptional; it's also his off-the-field demeanor and air of self-reliance. 
Negotiating an NFL contract by yourself
In March 2020, Hopkins was traded to the Arizona Cardinals in exchange for a handful of draft picks. While it might not seem like a good deal if you're a Texans fan, Hopkins has made out pretty good in the transition. And he's done it on his own terms. 
Preparations for the (crazy) 2020 season were hardly underway, and the Cardinals already showed Hopkins how excited they were to have him on board. The prolific wide receiver had barely gotten settled when he and the Cards' front office inked a two-year contract extension worth $54 million dollars (per CBS Sports). 
Not a bad haul, but what makes that contract even more amazing is the fact that Hopkins negotiated it all by himself. 
Prior to his move, CAA sports represented Hopkins. In June, however, he cut ties with the firm very suddenly and plunged headlong into the negotiation process without any backup.
The legendary wide receiver is all about future-proofing his career, that's why. He did in part to save on agents' fees, but more importantly, it was part of his retirement plan. Hopkins hopes to make a transition to the club's front office when his playing days are done, and he figured what better way to learn than through self-advocacy. 
What is DeAndre Hopkins' net worth?
Do his off-the-field people skills match his on-the-field receiving acumen? With a brand new $54 million dollar contract, all signs point to yes. So what does future-proofing look like in Hopkins' universe?
Between past contract payouts, and endorsement deals, like the one he maintains with Adidas, Hopkins is estimated to have a clean $25 million net worth according to The Street. If he performs like he did in Houston, he could get the full payout from his contract extension, making that number grow by leaps and bounds over the next couple of years.
How's that for future proof?
All stats courtesy of Pro Football Reference and Sports Reference