How Much Money Did Jameis Winston Make to Throw Over 17 Interceptions per Season in Tampa?
Jameis Winston has had a roller-coaster career in the NFL. After five seasons with the Tampa Bay Buccaneers, though, Winston is moving on as Tom Brady is now the starting quarterback in Tampa. Even though he will no longer play for the Buccaneers, Winston certainly made a lot of money with them over the years.
Jameis Winston was a great player at Florida State
After redshirting during the 2012 season, Jameis Winston was one of the best quarterbacks in the country at Florida State. In his redshirt freshman season in 2013, Winston threw for 4,057 yards and 40 touchdowns compared to only 10 interceptions. Winston ended up winning the Heisman Trophy that season. He did not just win that, though, Winston also helped lead Florida State to a national championship win.
In the national championship game, Winston helped rally Florida State from being down 21-3 to winning 34-31. He threw for 237 yards and two touchdowns in the game.
In 2014, Winston did not have as good of a season statistically, but he was still a top quarterback in the country. He threw for 3,907 yards, 25 touchdowns, and 18 interceptions that season. He finished sixth in the Heisman voting and he helped lead the Seminoles to the College Football Playoff. They lost to Oregon in the semifinals, though, as they could not win their second straight national title. Winston threw for 348 yards, one touchdown, and one interception in the semifinal game. 
Being drafted No. 1 overall 
His play in college led to the Tampa Bay Buccaneers selecting Winston with the No. 1 overall pick in the 2015 NFL draft. He had a promising rookie season too as he earned a Pro Bowl selection. Winston threw for 4,042 yards, 22 touchdowns, and 15 interceptions that season. The Buccaneers went 6-10, though. 
Those 15 picks were the fewest interceptions Winston threw in a season in which he played in all 16 games for the Buccaneers. In 2016, Winston and the Buccaneers went 9-7 and he threw for 4,090 yards, 28 touchdowns, and 18 interceptions. He played in 13 games in 2017 and the Buccaneers went 3-10 in games he started and 5-11 overall. Winston threw for 3,504 yards that season in addition to 19 touchdowns and 11 interceptions. Then in 2018, the Buccaneers went 5-11 overall, but Winston only played in 11 games and threw for 2,992 yards, 19 touchdowns, and 14 interceptions.
Last season was the epitome of a roller-coaster season for Winston, though. He started all 16 games and led the league in passing yards with 5,109 to go with 33 touchdowns. However, he also led the league in interceptions as he threw for 30 picks. The Buccaneers went 7-9 in 2019 and their losing record had a lot to do with his 30 interceptions.
In his five-season career with the Buccaneers, Winston threw for 19,737 yards, 121 touchdowns, and 88 interceptions. On average, Winston threw for over 17 interceptions a season with the Buccaneers, but also over 24 touchdowns a season. 
Winston made a lot of money in five seasons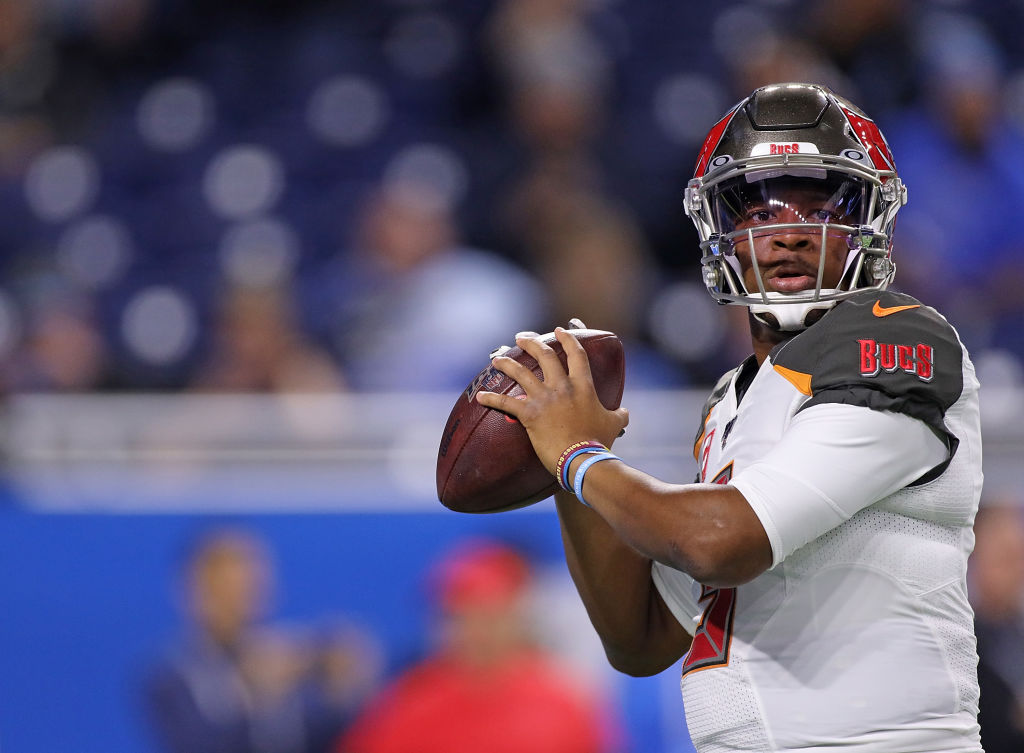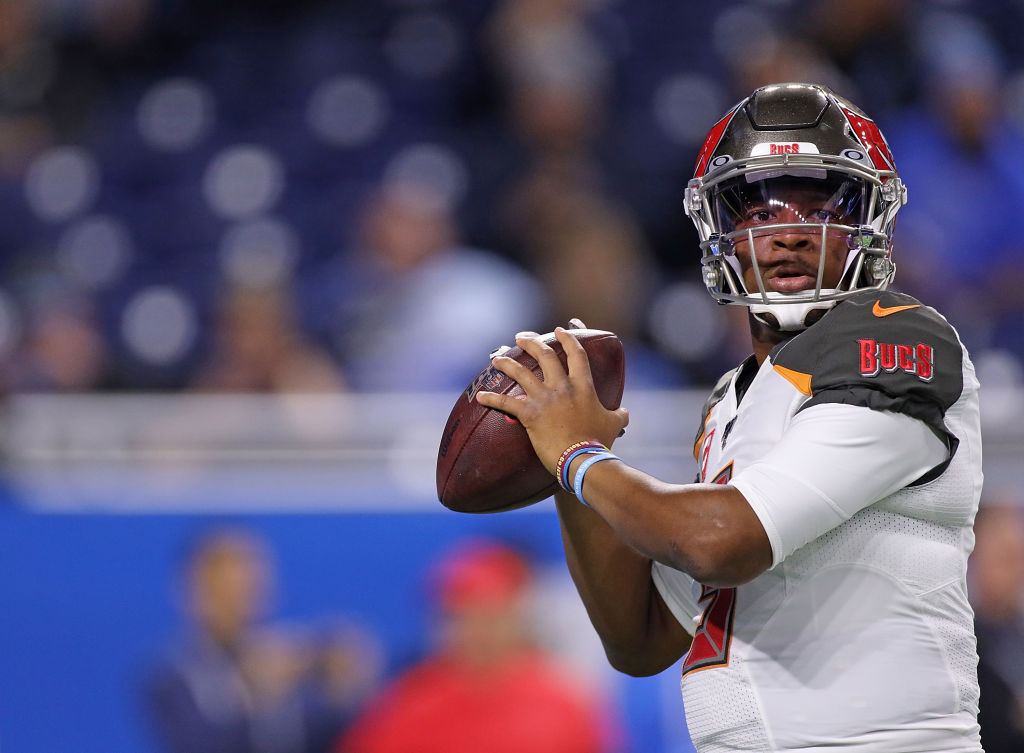 No. 1 overall picks typically make a lot of money and Winston was no different. In five seasons with the Buccaneers, Winston made over $46 million with them, according to Spotrac. Last season specifically, the year Winston threw 30 interceptions, he earned over $20.9 million.
Because of all of the money Winston has made over his career so far, he is also worth a decent amount. Winston's net worth is $12 million, according to Celebrity Net Worth.
When looking at Jameis Winston and his career, there have certainly been some highs and some lows. Wherever he goes next, there will probably be some highs and lows there as well. He has, however, been well compensated and it's mostly because he has the potential to be great. He showed that by throwing for over 5,000 yards last season.