How Much Money Did Tim Tebow Make in the NFL?
Tim Tebow has one of the more bizarre athletic careers in recent history. He was a star in college and found early success in the NFL. The quarterback has had plenty of ups and downs since then, but Tebow has made a lot of money for his efforts.
The legend of Tim Tebow begins in Florida
Tebow became a college superstar for more than just his numbers. His stats and accolades are still worth mentioning. By the time he left Florida, Tebow was the record holder in five NCAA, 14 SEC, and 28 school categories. The two-time national champion received the 2007 Heisman Trophy. Tebow's dual-threat abilities made him nearly impossible to stop.
But Tebow was never just a football player. His intangibles and personality made him an icon. He showed both a desire and ability to be the leader his team needed. The QB was also openly religious to the point that the NCAA created a rule to ban messages on eye paint, quickly becoming known as "The Tebow Rule" in the media.
These qualities, combined with his on-field talents, made Tebow one of the most popular athletes in the country, no matter the sport. Fans believed he could do anything, including succeed in the NFL. 
Tebow's NFL career burned brightly for a limited time
On paper, Tebow's NFL career amounted to little. But while he was active in the league, his struggles served as the biggest talking point on every talk show. Tebow began to divide opinions in the draft process. Some analysts believed he could singlehandedly change the quarterback position; others thought he was a mid-round pick at best with little chance of being a long-term starter. 
The Denver Broncos chose Tebow 25th overall. He wasn't named the official starter until his second season. Once he became the starter, the QB embarked on one of the stranger NFL seasons in recent history. He seemed to succeed despite himself.
In his first start of the 2011 season (he started three times in his rookie year) Tebow only completed 48% of his passes. But he managed to lead Denver to a win over the Miami Dolphins in a game where they were down 15-0 with three minutes left. He didn't get better as the season progressed.
Tebow only completed 46.5% of his passes for the season and had as many passing touchdowns as he did turnovers (12). But the Broncos were 8-5 with him as the starter and won the AFC West division.
The apex of his career came in the divisional round of the playoffs against the Steelers. Tebow threw for a career-high 316 yards, including an 80-yard touchdown to Demaryius Thomas on the first play of overtime. That pass alone made acolytes believe he was a star even as the NFL told them he wasn't up to the task.
The playoff win didn't stop Denver from signing Peyton Manning in free agency or trading Tebow to the New York Jets for late-round picks. After playing sparingly, Tebow was cut at the end of the season. The Patriots and Eagles signed him later, but he never played in a regular-season game for either team.
Tebow's NFL tenure was far from a failure. He made nearly $10 million and used his fame to get opportunities in other professions.
What has Tebow done since leaving the NFL?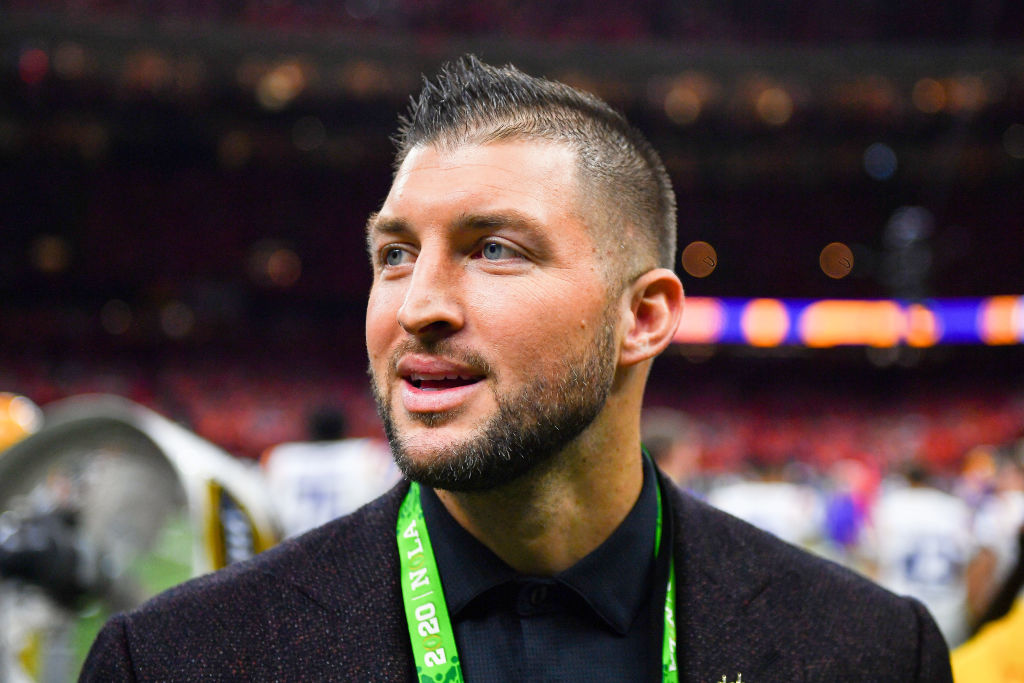 Tebow continues to be a public figure after leaving the football field. He's been an ESPN broadcaster during the college football season, promoted his faith in Christianity, and even published an autobiography.
But Tebow's current claim to fame is his attempt to become an MLB player. Again, there was little evidence that Tebow had the potential to pull this off. Prior to this endeavor, the last time he played baseball was in his junior year of high school. Much more accomplished athletes failed to do so in the past.
The New York Mets took a flyer on him — a decision that could've had more to do with money than his outfield acumen — and he's been in their minor league system since 2016. He's produced little on the field. The chances of a 32-year-old making a huge leap in performance is highly unlikely. But Tebow's relentless level of self-belief refuses to waver.
His career on the field peaked years ago, but his ability to make money off of his likeness and name recognition (something he doesn't think student athletes should be allowed to do, reports the Washington Post) goes on. His followers will have his back wherever he goes.