How Much Money Is a Hank Aaron Baseball Card Worth?
Hank Aaron retired as baseball's home run king. Though Barry Bonds has since passed his record, he still holds a special place in MLB history. Because of this, memorabilia associated with Aaron can cost a pretty penny. That includes Aaron's baseball cards, which have amassed significant value over the years due to Aaron's place in history. Let's look at how much money the most popular Hank Aaron baseball card is worth. 

Hank Aaron's legendary MLB career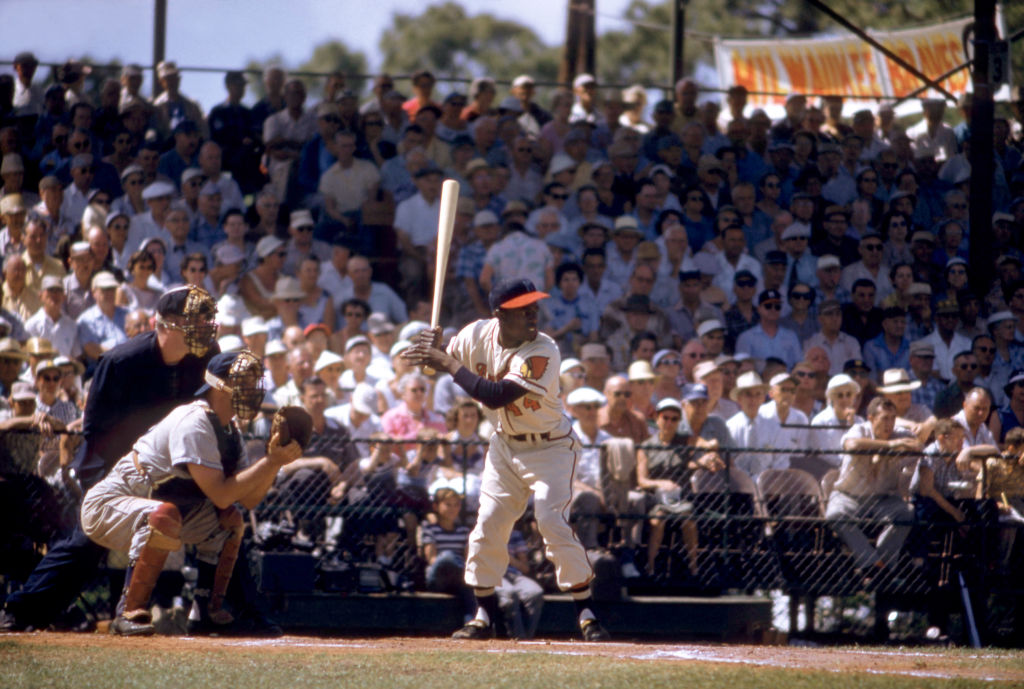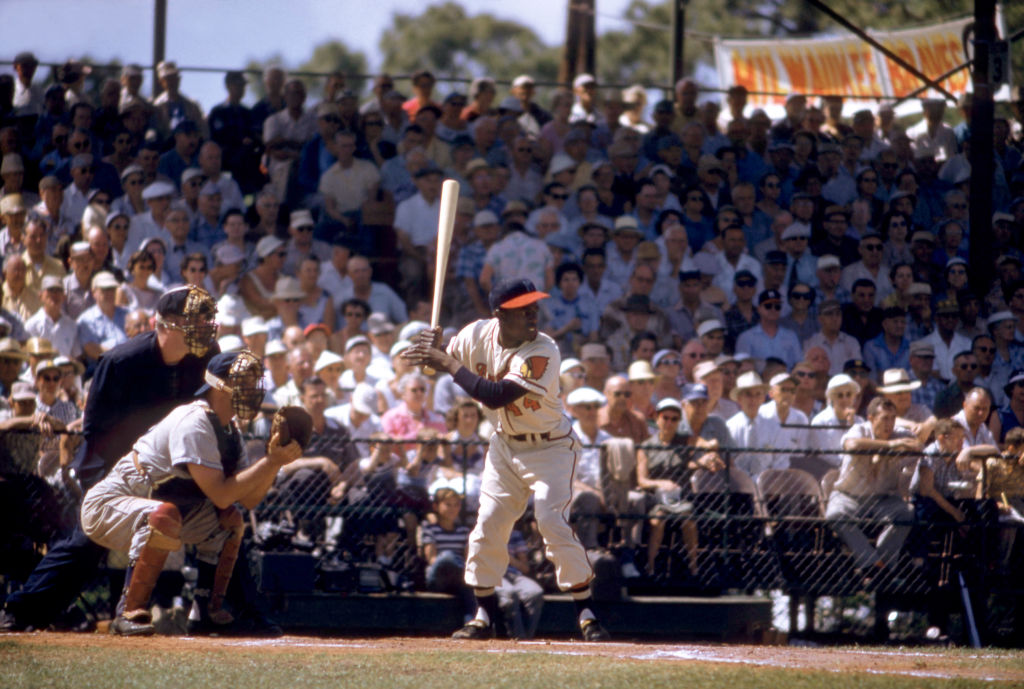 Aaron is one of the greatest legends to ever play baseball. He played 23 seasons, mostly with the Braves organization. He retired in 1976 with 755 career home runs to his name. That wasn't all Aaron accomplished, however. Here's what else he achieved during his illustrious career: 
WAR level of 143.1
.305 batting average
3,771 hits
2,297 RBI
On-base percentage of .374
One Most Valuable Player Award
25-time selection to the All-Star Game
Two-time batting champion
Three-time Gold Glove winner
1957 World Series winner
Because of its long history, baseball has a fairly overwhelming amount of memorabilia associated with it. Baseball cards represent one type that's been popular nearly as long as the sport itself. The best players tend to have cards in high demand. This explains why Aaron's baseball cards are still valuable.
What are Aaron's most popular baseball cards? 
Cardboard Connection compiled a list of 10 of Aaron's most popular cards. While value was a factor, it wasn't the only one. Some of Aaron's most popular cards include: 
1991 Upper Deck autographed Hank Aaron card: Only reprinted 2,500 times, this special edition features the signature of the legend himself. 
1956 Topps Hank Aaron No. 31: This card used the same portrait of Aaron from the previous two years. One fun bit of trivia is that the background photo was one of Willie Mays sliding into home plate. 
1999 Topps "Piece of History" 500 Club Game-Used Bat with Willie Mays and Babe Ruth: This legendary card featured pieces of Aaron, Babe Ruth, and Willie Mays' bats sewn into the card itself. 
1955 Topps Hank Aaron No. 47: This horizontal card is from Aaron's second year. Despite not being his rookie card, it's still sought after by collectors.
1967 Topps Venezuelan Hank Aaron No. 284: This card is rare due to the market it was created for, Venezuela, as part of a Topps campaign in South America. 
How much is a Hank Aaron baseball card worth?
Most Hank Aaron cards, in almost any condition, will fetch a decent price. But one stands above the rest. According to PSACollector.com, the most valuable Aaron card is his Topps rookie card from 1954. Its price? $26,976. It's the only officially recognized rookie card of Aaron's in existence.
Of all the MLB stars, Aaron might be the only one to have only a single rookie card in circulation. Seemingly every other Hall of Fame player has at least two. The fact that Aaron doesn't have other ones only contributes to this card's worth. 
Another reason for the card's high value? Topps' line that year had poor print quality. Many of the cards display numerous mistakes and problems. The packaging also tended to stain some of the enclosed cards. Finding one in mint condition is a true rarity. 
So take heed: If you find yourself coming across a Hank Aaron rookie card at a garage sale, jump on it.