How Much Was Kimbo Slice Worth at the Time He Died?
Kimbo Slice is a legend among UFC fans. He may not have been a champion during his lifetime, but he still left a lasting legacy in the combat sports world of boxing, MMA, and more. Here's a look at Kimbo Slice's life, legacy, and net worth at the time of his death.
Kimbo Slice became a backyard brawling legend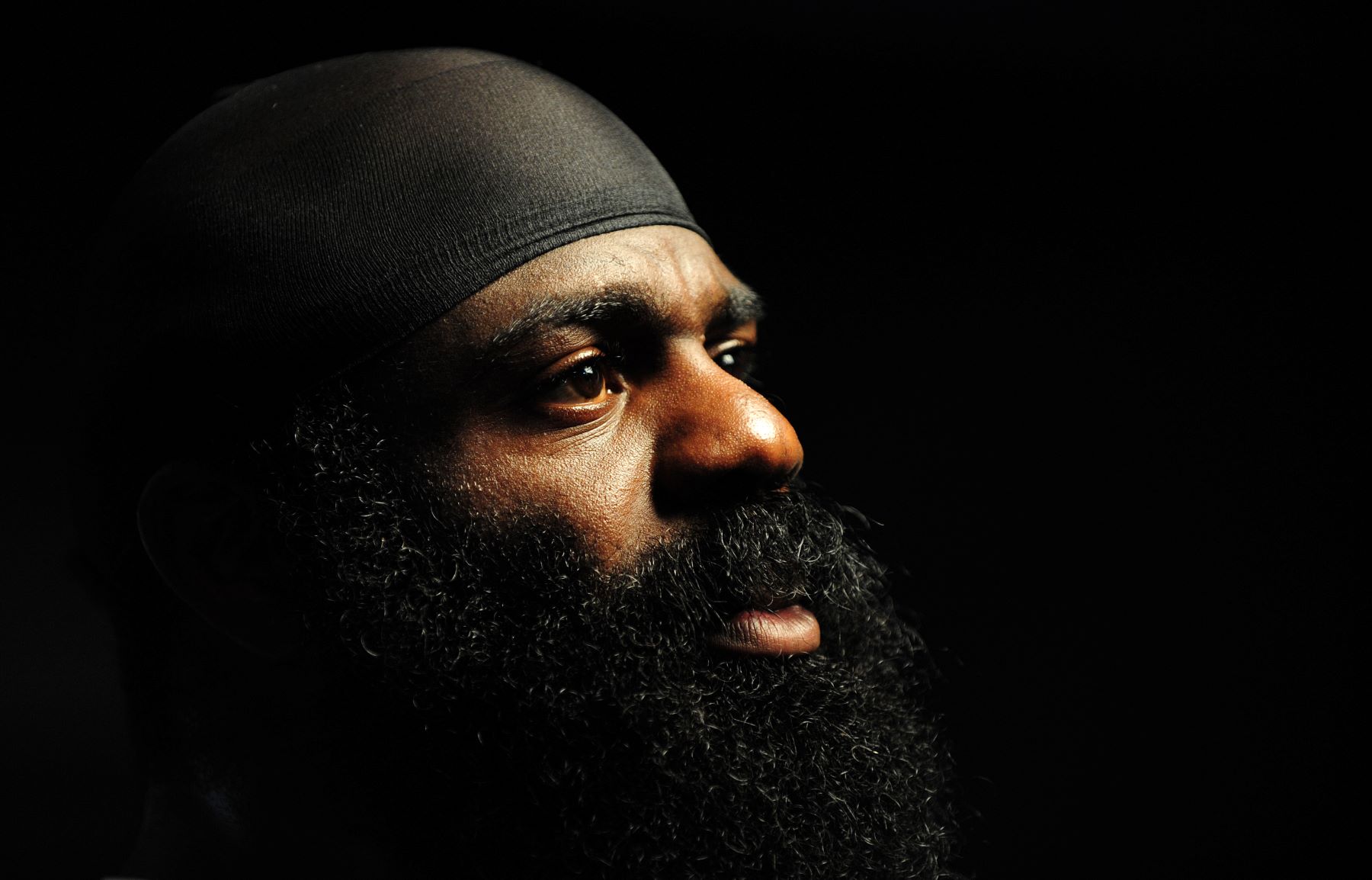 According to LiveAbout, Kevin Ferguson, better known as Kimbo Slice, moved to Florida at a young age. As a teenager, it became obvious that he was athletically talented. Slice played football in high school and was awarded an athletic scholarship to the University of Miami.
After dropping out of college, Slice tried out for the Miami Dolphins. He made it onto their pre-season squad, but unfortunately, his football career ended there. After his deflated football career, Slice began using his size and strength for other jobs. He was a bouncer and a bodyguard before making backyard brawling videos.
Slice was not only a dominant fighter who only had one recorded loss at the time, but he was also an up-and-coming promoter, too. In these backyard boxing videos, Slice introduced the world to Jorge Masvidal, who was only 19 years old at the time. These videos became extremely popular, and soon, so was Slice. In fact, these videos were how he got his nickname, according to Celebrity Net Worth.
Kimbo has always been Kevin Ferguson's nickname, and, in his first backyard boxing fight, he caused a huge slice in his opponent's eye. That's how he became known as Kimbo Slice. In any case, many fans wanted to see how he'd do against real competition, so Slice started his professional fighting career. 
His early professional fighting career
LiveAbout reports that Kimbo Slice joined EliteXC, a new MMA organization that wanted to make a name for itself, in 2007. Slice was its biggest star, and many people tuned in to watch him fight. Slice did pretty well, considering many people didn't expect him to win against real and experienced MMA fighters. In 2008, Slice knocked out two MMA legends, Tank Abbott and James Thompson. However, it didn't take long for things to come crashing down for his MMA career.
In late 2008, Slice was scheduled to fight another MMA legend, Ken Shamrock. However, Shamrock got injured. As such, Seth Petruzelli was brought in as a replacement. Nobody really knew Petruzelli, so most people expected an easy win for Slice. That didn't happen, and Kimbo Slice got knocked out in 14 seconds of the very first round.
According to LiveAbout, this caused EliteXC to collapse as a company. Soon, Slice joined the UFC, but he'd also disappoint expectations there. Kimbo Slice beat Houston Alexander in a very boring debut fight and then got knocked out by Matt Mitrione in his next fight. After just two bouts, Slice was released from the UFC and then started his boxing career. 
Kimbo Slice's later career and net worth at the time of his death
Kimbo Slice's boxing career was more successful, mostly because he only fought low-skilled fighters. Slice's record in boxing was 7-0, but soon, he joined Bellator MMA for another shot at mixed martial arts fighting. Slice finally got to fight Shamrock and managed to knock him out.
Unfortunately, in the last fight in Slice's career, Slice fought Dada 5000 (legal name Dhafir Harris). Many argue that this was one of the worst fights of all time, as both men were too exhausted to actually fight each other. A few months after his fight with Dada 5000, Kimbo Slice died of a heart attack at the age of 42 in 2016.
At the time of Kimbo Slice's death, Celebrity Net Worth estimates that he was worth about $500,000. While that's not a lot of money for a professional athlete, Slice's legacy lives on through his son, Kevin Ferguson Jr. (also known as Baby Slice), who's currently fighting for Bellator.
RELATED: Kimbo Slice's Sudden Death Left the Sports World Shocked