How NASCAR Legend Mark Martin First Discovered Joey Logano at the Age of 12
Mark Martin holds a unique place in American stock car racing history. He's one of the winningest drivers in history, especially concerning the NASCAR Xfinity Series. Martin is also known for nurturing young talent. In particular, he was responsible for discovering 2015 Daytona 500 winner Joey Logano when he was just 12 years old.
Let's look at Logano's early driving career, how Martin discovered the young phenom, and Logano's net worth today.
Joey Logano's childhood successes
Logano grew up in Middletown, Connecticut. By the time he was just 6 years old, he was already racing quarter midgets. One year later, Logano notched his first championship win at the 1997 Eastern Grand National championship. He repeated that accomplishment in each of the two following years, before the family relocated to Georgia in 1999.
Logano continued to blossom at a preternatural rate. In 2000, at just 9 years old, he won a Legends Series event against teenage drivers. The next year he won a Bandolero Bandits Series Championship. Then, at the tender young age of 12, Logano achieved the most impressive feat of his young career, winning the Pro Legends National championship.
How Mark Martin discovered Joey Logano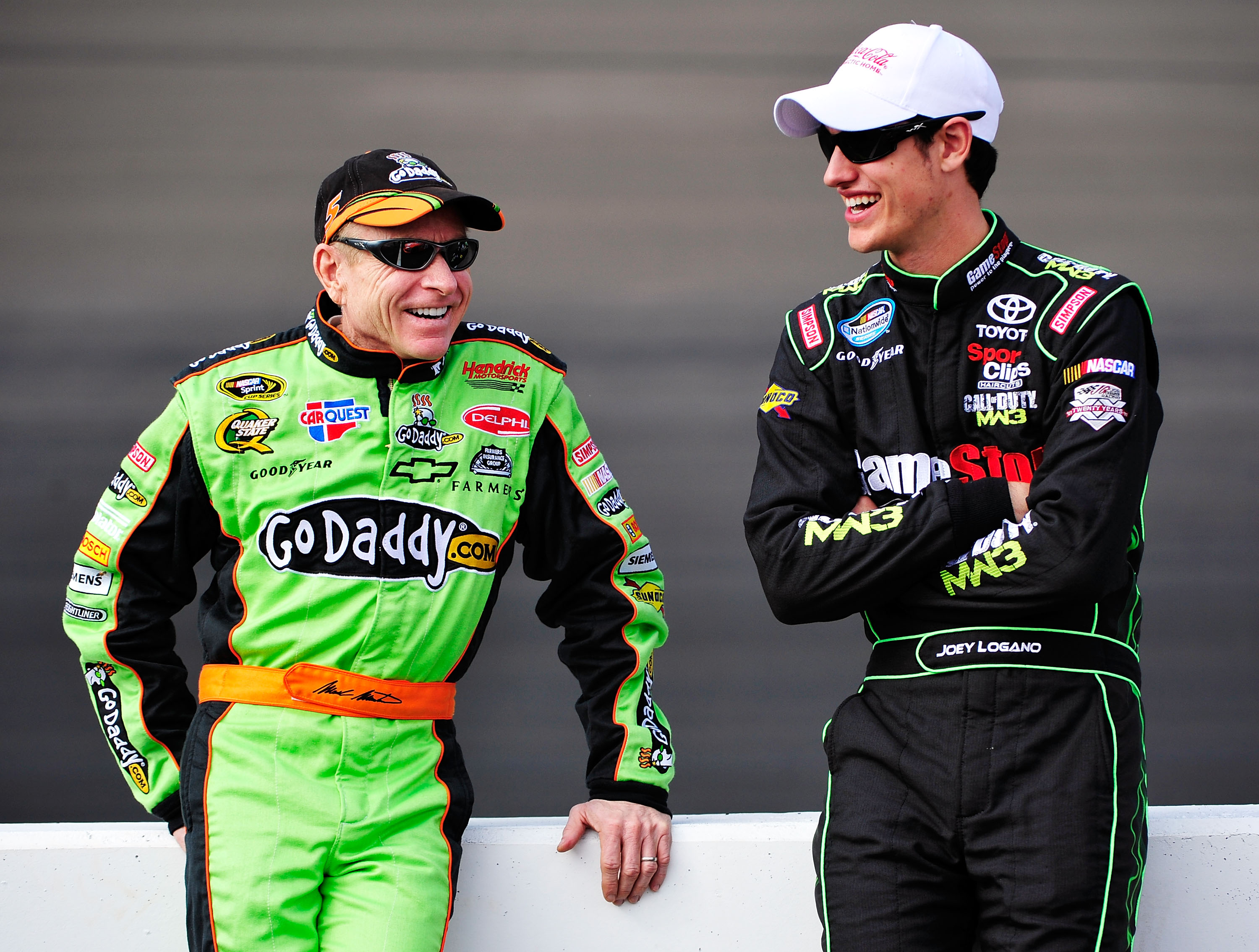 RELATED: 10 Worst Car Accidents in NASCAR History
Even before notching his Pro Legends win and bursting onto the national scene, Logano had already caught the eye of Mark Martin. Martin had spotted Logano while attending a race that his own son was competing in. Initially, Martin assumed that Logano's stellar performance was the result of his father's talented pit work.
Yet it didn't take long for Martin's keen eye to discern that it was actually Logano's skills as a driver that were allowing him to win. Martin didn't waste any time, quickly calling the Loganos to let them know just how talented their son was. Over the course of the next few years, Martin continued to keep tabs on Logano's driving.
Around the time Logano was 15, Martin publicly declared, according to Bleacher Report, "I am high on Joey Logano because I am absolutely, 100% positive, without a doubt that he can be one of the greatest that ever raced in NASCAR. I'm positive. There's no doubt in my mind."
Logano's rise in NASCAR and net worth
By 2008, Logano was competing—and winning—at the national level. In fact, he set a record as the youngest driver to take home a Nationwide Series championship, at just over 18 years old. More and more impressive wins would come in the following years. At this point, Logano has won 25 NASCAR Cup Series and 30 Xfinity Series.
Logano's objectively greatest victory came in 2015 when he won the 2015 Daytona 500. Yet on a personal level, his most important victory might've been in 2012. That year, Logano won his second career victory at Pocono Raceway after battling his long-time advocate Mark Martin for the lead. Logano eventually overtook him to win, details Fox Sports.
At this point, Logano has firmly established himself as one of the best drivers in NASCAR. He's also amassed a significant amount of wealth, with an estimated net worth of around $24 million. He is consistently one of the highest-paid athletes in the sport, with Forbes ranking him at No. 5 in that regard in 2019.
That year, Logano took home total earnings of $11 million. The lion's share of that amount stemmed from Logano's on-track salary and winnings. He also brought home $1.4 million in endorsement and licensing deals. At just 30 years old, Logano should be able to significant increase his net worth in years to come.