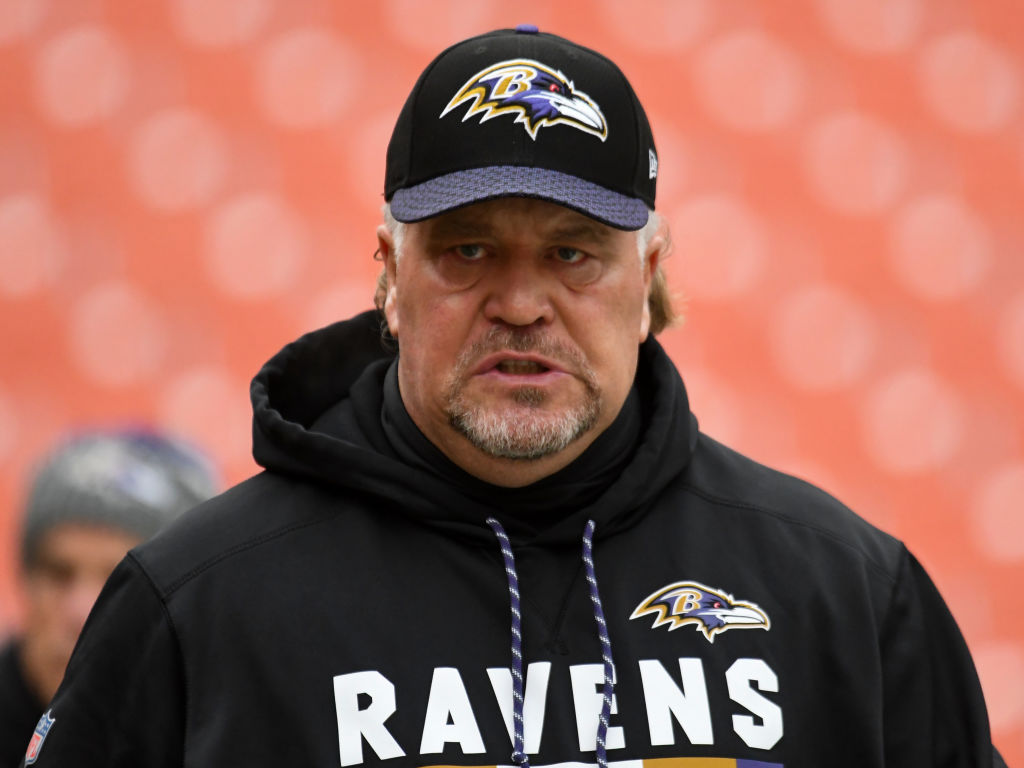 How Offensive Coordinator Greg Roman Unlocked Lamar Jackson and the Baltimore Ravens' Potential
Lamar Jackson has been receiving most of the plaudits, but offensive coordinator Greg Roman has the Baltimore Ravens flying high.
This season, the Baltimore Ravens have been the talk of the NFL. Lamar Jackson has become must-see TV; every weekend, it seems like the quarterback posts another historic performance. While the players get most of the glory, though, offensive coordinator Greg Roman has been pulling the strings behind the scenes.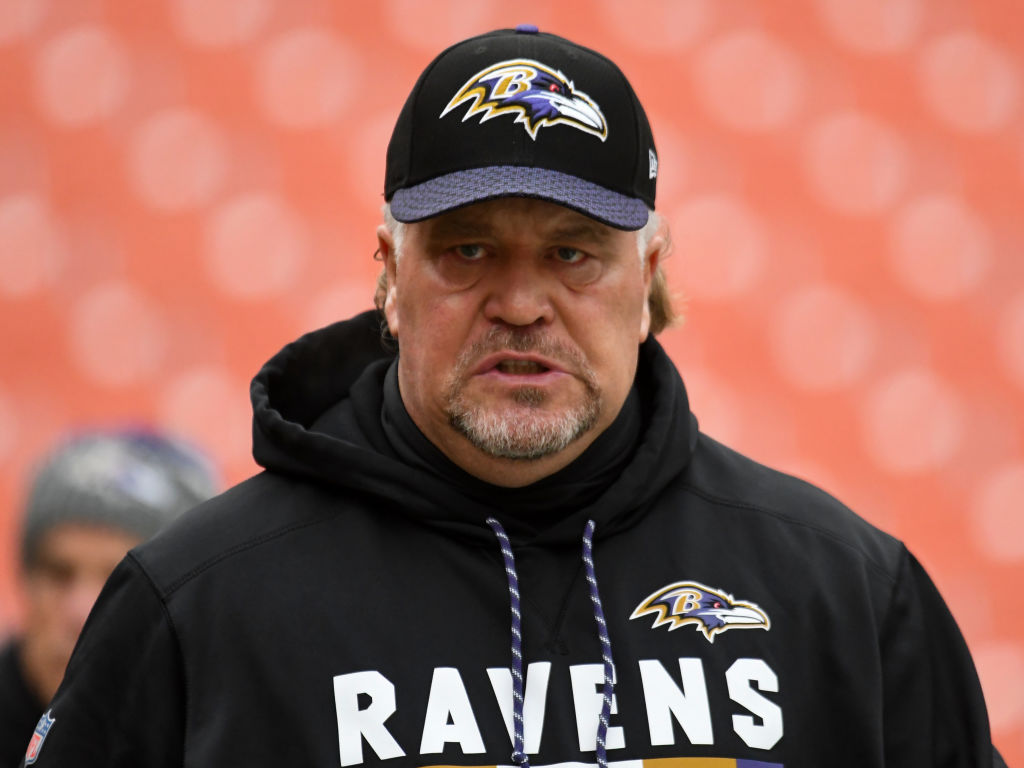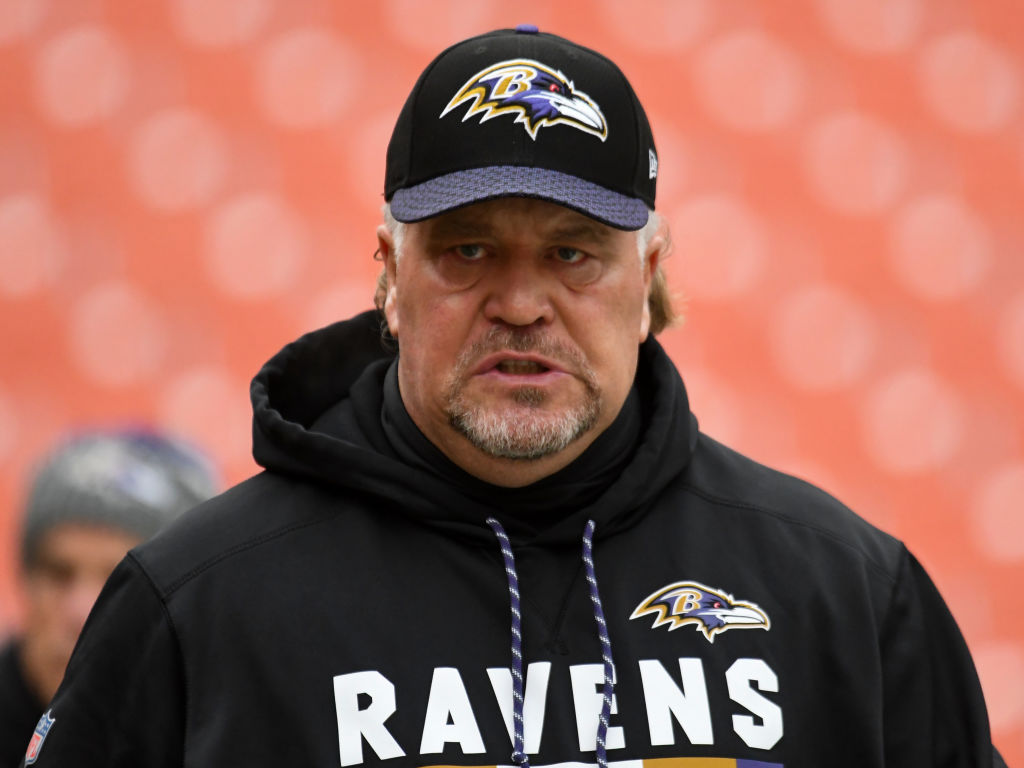 It can be easy to overlook the work each NFL coaching staff does, but that would rob Roman of a great deal of credit. Roman has done a great deal of work making the Baltimore Ravens' offense unstoppable.
Greg Roman's coaching career
While Greg Roman might be relatively new to the Baltimore Ravens' the coordinator is no stranger to football.
In 1995, Roman started his NFL career as an offensive line assistant with the Carolina Panthers. He stayed there until 2001 when he joined the Houston Texans as tight ends coach & quarterbacks coach. He then spent a year working with the Ravens' offensive line, before returning to his high school as offensive coordinator.
In 2009, Roman joined Jim Harbaugh's staff at Stanford; when the head coach moved to the San Francisco 49ers, Roman followed him. He established a dominant rushing offense in the Bay Area. After a brief spell in Buffalo, Roman rejoined the Baltimore Ravens as a senior offensive assistant & tight ends coach. He was promoted to assistant head coach & tight ends coach for 2018 and took over as offensive coordinator this season.
Greg Roman's key to success
Both in San Francisco and Baltimore, Greg Roman has led dominant rushing offenses. While that might sound simple—call the play, then let the linemen do the hard work—the offensive coordinator isn't phoning it in.
Running the ball sounds boring and straightforward, but Roman never stops innovating and thinking of new ways to move the ball downfield. "I don't [turn off my brain]," Roman said. "You don't turn it off. Why? Just keep it on. I do better that way, a stream of consciousness. Drives my wife crazy."
That leads to a massive playbook and unique blocking schemes, which, in turn, keeps the opposition on their toes. While the other team knows that they have to stop Lamar Jackson and Mark Ingram, that's easier said than done.
"He's got the biggest playbook I've ever seen," guard Marshal Yanda said. "We do a ton of stuff, keep defenses on edge every single week. He's going to throw new wrinkles at them, keep them honest and that's what you've got to do. Defenses are too good to where if you're too predictable or too vanilla, they're going to take advantage of that."
The Baltimore Ravens' perfect match
It would be easy to give Lamar Jackson or Greg Roman the lion's share of the credit, but both parties deserve credit. The quarterback has unbelievable talent, and the coordinator is undogmatic and unafraid of tweaking things to suit his players.
"One of my favorite quotes is, 'Always be a first-rate version of yourself, rather than a second-rate version of somebody else,'" Roman explained. "So, I think we just went to work and really tried to figure out who we were. We just kind of stay in our lane and do our thing, and that's what we're focused on — improvement, trying to get better — and we recognize the challenge we have."
No matter how far the Baltimore Ravens go this season, Greg Roman has proved that he's an elite offensive coordinator. That talent, combined with Lamar Jackson, is a dangerous mix for opposing defenses.