How Old is Cam Newton, and How Much is He Making as the Panthers Quarterback in 2018?
Even before he stepped into the NFL spotlight, Cam Newton was a bonafide superstar. The Auburn product was selected first overall by the Panthers in the 2011 NFL Draft and has been captaining Carolina's offense ever since. Now, he leads a team in the hunt for a playoff berth — and, of course, continues to be one of the flashiest dressers on the interview podium. Here are the basics on the well-dressed quarterback.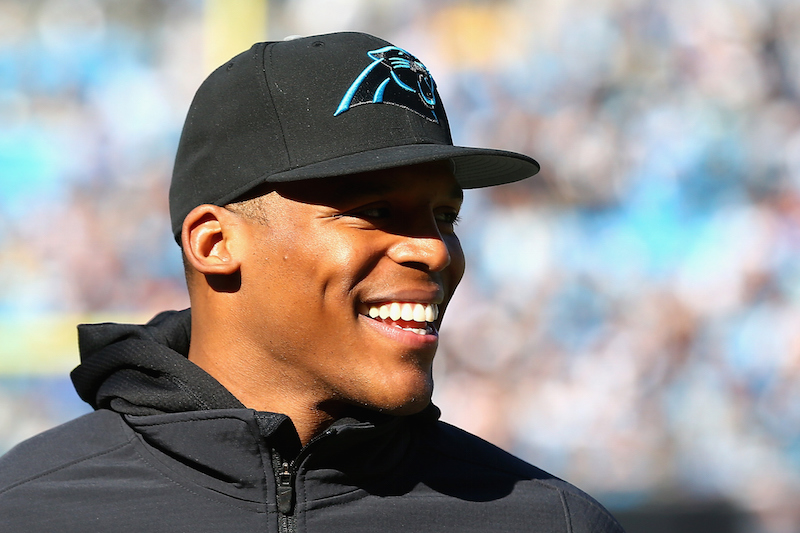 How old is Cam Newton?
Once one of the youngsters to be tapped as play-caller, Newton is now more middle-of-the-pack when it comes to age. Born Cameron Jerrell Newton on May 11, 1989, the Atlanta, Georgia native is one of four NFL starting quarterbacks who are 29 years old. Newton remains, however, one of the younger players on the Panthers since many members of Carolina's roster, particularly their d-corpse, are well in their 30s.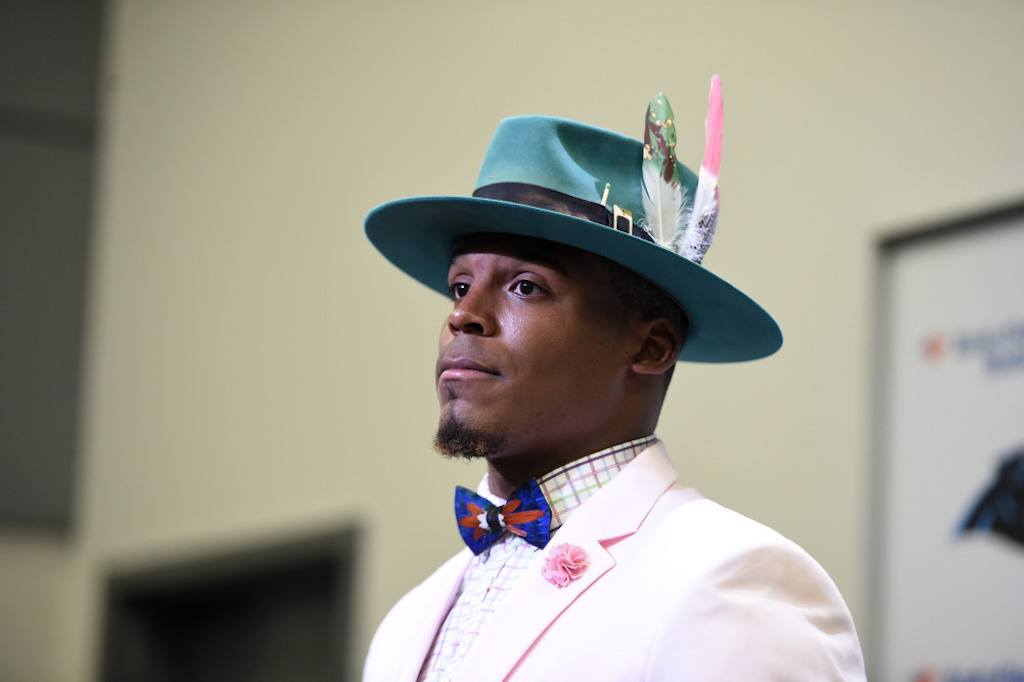 Newton is currently in the fourth year of a five-year deal with the Carolina Panthers worth $103,800,000. According to Spotrac, the quarterback is making a $14,500,000 base salary in addition to a $4,500,000 signing bonus. His contract carries a cap hit of $21,500,000.
While that may sound like a big chunk of change, Newton's contract is considered to be a steal by today's standards. As 247 Sports points out, Newton's five-year contract has him ranked 15th among quarterbacks with the highest salaries, slating him behind the likes of Matthew Stafford, Jimmy Garrapolo, and Derek Carr — just to name a few. It's likely, however, that when Newton's current contract is up, he'll be looking for a hefty payday to rival that of his constituents.