How Old is Patrick Mahomes, and How Much is He Making as the Chiefs Quarterback in 2018?
It's no secret Patrick Mahomes has taken the football world by storm this season. After starting just one game for the Kansas City Chiefs last season, the quarterback has emerged as one of the biggest Cinderella stories of the 2018 campaign. And with the Chiefs already in position to have the bye in the first weekend of the playoffs we already know we'll be seeing plenty more of Mahomes in the upcoming weeks. Here are just a few tidbits you should know about No. 15.
How old is Patrick Mahomes?
As you may have guessed, the Tyler, Texas native is one of the youngest starters in the NFL. In fact, he's the second-youngest among starting quarterbacks at 23 years of age. (Jets QB Sam Darnold holds the honor of being the youngest at just 21 years old.)
There's only a handful of players currently on the Chiefs roster who are younger than Mahomes: Outside linebacker Kahlil McKenzie (21), defensive lineman Derrick Nnadi (22), defensive back Tremon Smith (22), linebacker Breeland Speaks (22), and defensive back Charvarius Ward (22).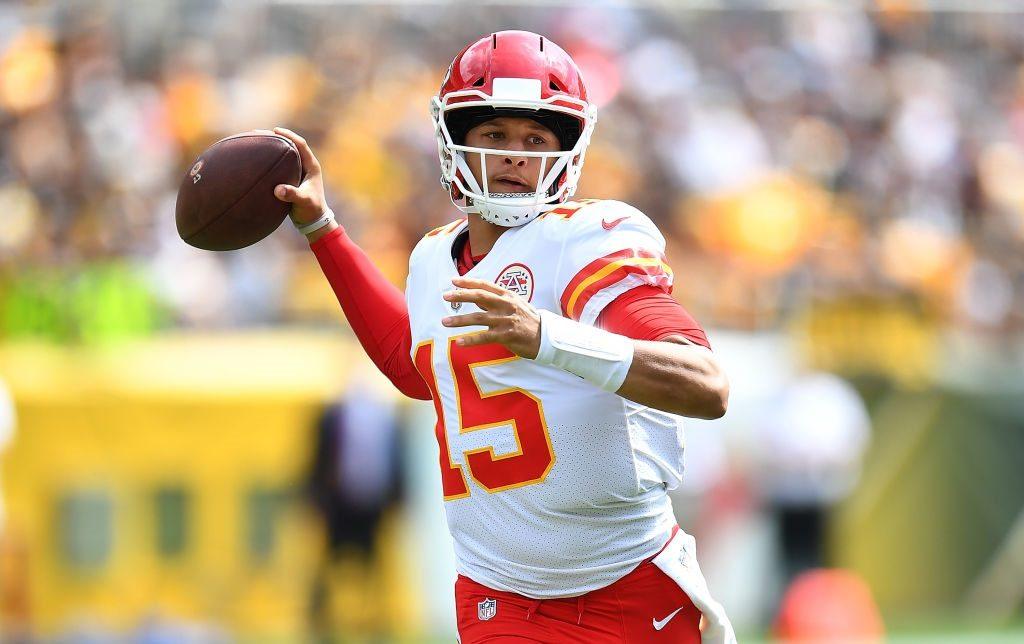 How much is Mahomes getting paid in 2018
Mahomes was the last member of the 2017 quarterback class to come under contract, inking a four-year rookie deal in July of 2017 worth a guaranteed $16.4 million. According to Spotrac, Mahomes is making a $555,000 base salary in 2018 with a $2,521,506 signing bonus and a $656,635 roster bonus. The earnings together add up to a $3,733,141 cap hit for the 2018 season. Mahomes won't be an unrestricted free agent until 2022.