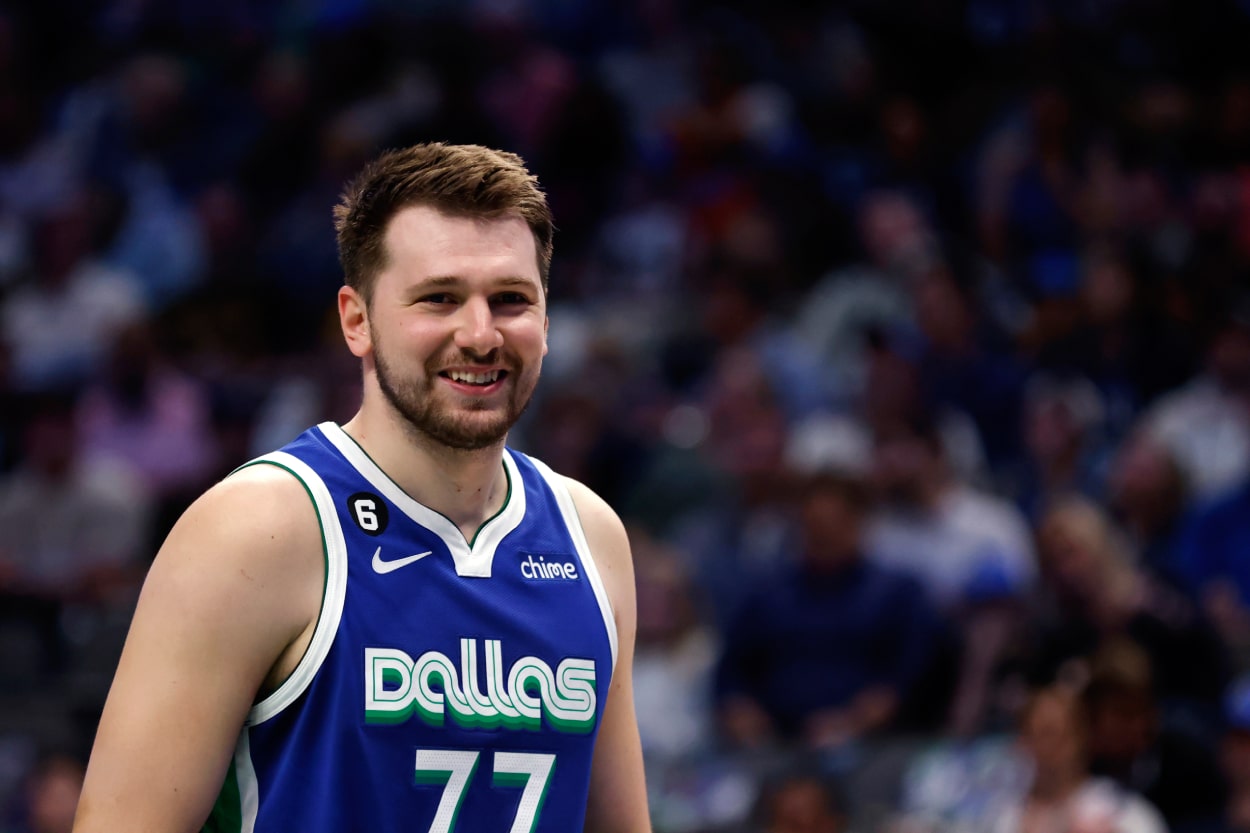 How Old was Luka Doncic When He Started Playing Pro Basketball?
Luka Doncic was a European superstar before he ever arrived in the NBA.
Luka Doncic arrived in the NBA via the 2018 draft. Doncic was the third overall pick in that class by the Atlanta Hawks, but in one of the most important draft-day deals in recent memory, he was traded to the Dallas Mavericks in exchange for Trae Young and a future first-round pick.
Doncic immediately took the league by storm and became one of the NBA's best players at the tender age of 19. But how old was Doncic when he started playing professional basketball?
Luka Doncic instantly became an NBA superstar
The Slovenian was named the 2018-19 Rookie of the Year after posting a stat line of 21.2 points, 7.8 rebounds, 6.0 assists, and 1.1 steals per game.
There were questions about Doncic's athletic ability heading into the draft, but he proved his high basketball IQ was enough to carry him through. Doncic has been able to use his 6-foot-7, 230-pound frame to body up defenders and find angles to the rim.
In Doncic's five years in the NBA, he's already a four-time All-Star and had been named All-NBA four times. He had his best year this season, averaging a career-high 32.4 points. He also pulled down 8.6 rebounds and dished out 8.0 assists per game. Doncic also shot 49.6% from the floor during the 2022-23 season.
Doncic was barely 16 years old when he turned pro
The oversized point guard was already a European legend before he arrived in the NBA.
According to NBA.com, Doncic signed a five-year contract with Spanish giant Real Madrid when he was 13 years old. He played for the U16 team that year and was named the MVP of the Spain Championships. Again, at age 13.
He then moved up Real Madrid's U18 team and won another MVP as he led his team to a championship at the U18 Next Generation Tournament.
At 16 years, two months, and two days, Luka made his professional debut, becoming the youngest player ever to take the floor for Madrid. He played in 51 games that year and then started 26 of 77 contests the next season as a 17-year-old.
Doncic blew up the following season as he led his team to a EuroLeague Championship, averaging 16.0 points, 4.8 rebounds, and 4.3 assists over 33 games.
At age 18, he was named the Euroleague Final Four MVP and EuroLeague MVP, becoming the youngest player ever to win the award.