How Ray Rice and Adrian Peterson Could Play in the NFL This Year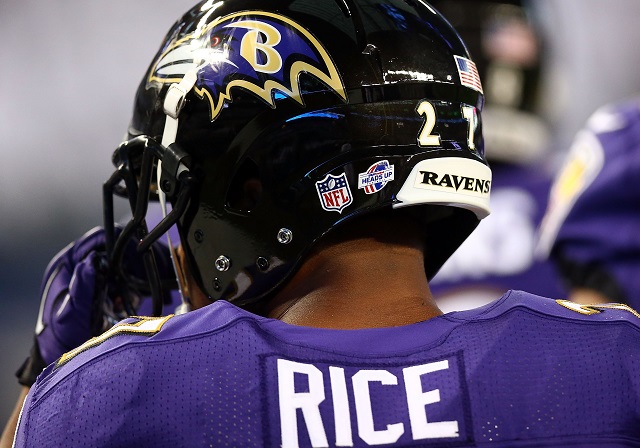 It's almost as hard to imagine running backs Ray Rice and Adrian Peterson suiting up for game day this season as it would have been to imagine either of them not playing over the summer. Both players found themselves embroiled in controversy, some of it deserved and some of it a byproduct of how abysmally the NFL handled the situation, particularly in Rice's case.
That's not to say that either player should be treated lightly for his transgression — Rice was caught on videotape knocking his then-fiancée unconscious, while Peterson ultimately pleaded guilty to reckless assault after aggressively disciplining his young son with a wooden stick — because they're pretty inexcusable, but at some point, both players will be back in the league. That's just how the system works. Rice will almost certainly be back this year. Peterson's case is a little murky, but he'll return to the field, too.
Rice's appeal hearing, which started this week and is expected to be concluded by Thursday, stands a good chance of falling in his favor. If you've forgotten the details, Rice was initially given a two-game suspension by Roger Goodell and the NFL, who blatantly reversed course and dumped him indefinitely as soon as the footage leaked on TMZ in a transparent effort at spinning some positive PR. And, according to some analysis from the folks over at Forbes, it may be the key to Rice's argument in the appeal process.
"The first legal problem with the NFL's attempt to indefinitely suspend Ray Rice is that NFL Commissioner Roger Goodell had already suspended Rice for two games for the same general incident of domestic abuse," Marc Edelman writes, pointing out that the implication is that the punishment is supposed to be "prompt" and singular, while "The second problem with the NFL's indefinite suspension of Ray Rice is that even if the suspension survives the requirements of Article 46(1)(a) of the NFL's Collective Bargaining Agreement, it likely violates the NFL's own internal policies on domestic violence punishments."
That's largely to do with the "indefinite" part of an indefinite suspension, but Edelman lays down a strong case for Rice's return, one that the league office would have a hard time arguing against.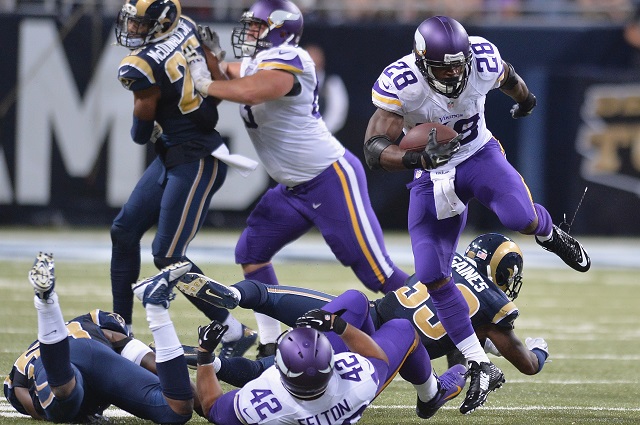 As for All Day, his case is a little more complicated, both because of how much further back he is in the process of being able to attempt a readmission into the league and also because he's a better player than Rice. As of now, Peterson sits on Goodell's exempt players list, which means that while he hasn't been available to play in the nine games that have already happened this season, he's been getting paid his normal salary and — this is potentially the important bit — hasn't been formally suspended yet. If the league office is standing firm on the six-game suspension for players for domestic violence, it's not impossible that Peterson would have to face down something like that if he did make it off the exemption list.
Of course, pay or no pay, the running back's camp could argue that he's already served what is now a nine-game suspension, even if it hasn't been given that title officially. And the Vikings, sitting at four wins and five losses, could surely use the league's best back to jump start an offense that simply hasn't been there, so we expect their management to be onboard, too. Finally, the NFL is a league that cares about selling jerseys and star power, and a Peterson redemption story would go a long way toward making the league money.