How Rookie QBs Perform in the Playoffs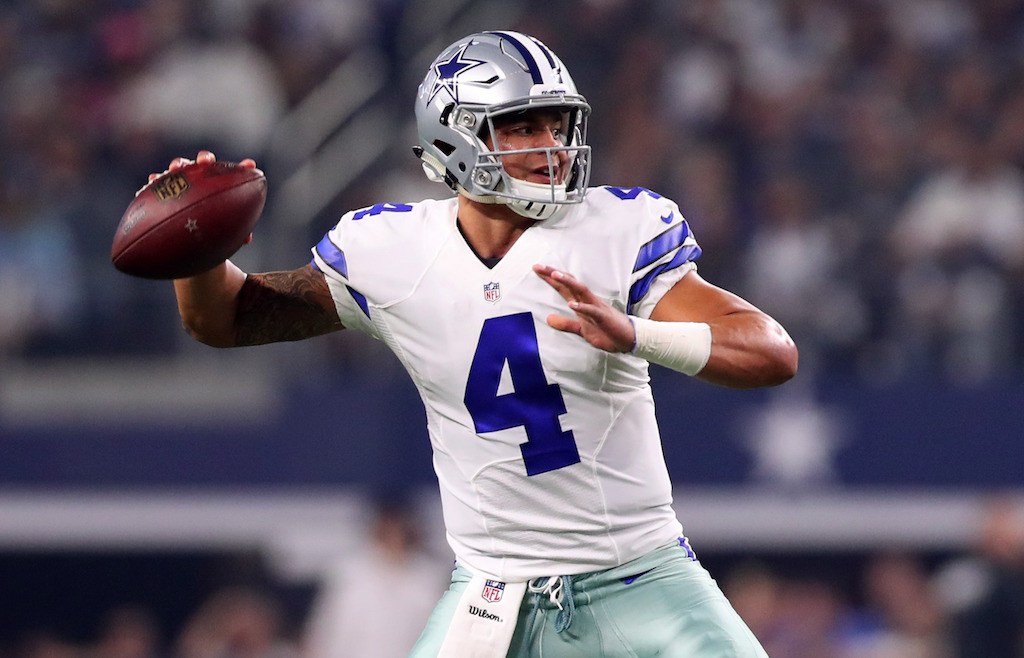 The NFL had two rookies starting at quarterback in the playoffs this season and, spoiler alert, both players lost their games. But if we look back at the history of the NFL, that's not all that surprising. Whether it be a rookie thrown into a tough situation without much experience or a highly-touted quarterback prospect that spent all year under center, young QBs often don't have a ton of success in the postseason — when measuring by either statistics or victories. Here's a look at the history of rookies starting at quarterback in the playoffs.
The Losers
Dan Marino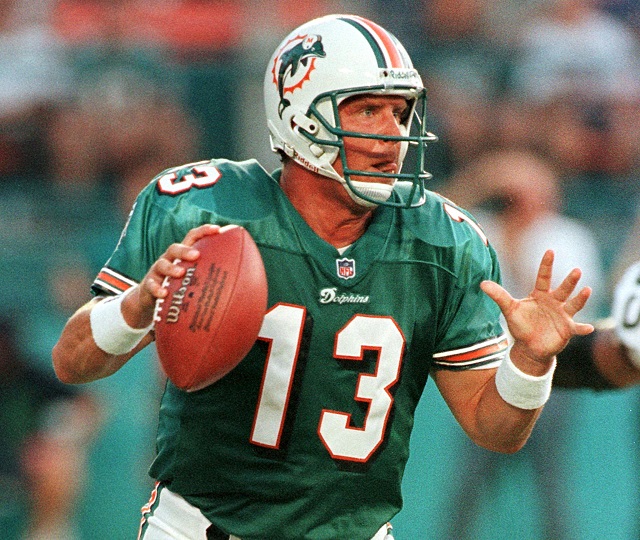 Miami Dolphins quarterback Dan Marino started nine games in his rookie season back in 1983, compiling a 7-2 record and helping lead the Dolphins to an overall 12-4 record. He made the Pro Bowl in '83, completing 58.4% of his passes and throwing 20 touchdowns to just six interceptions. In their playoff game against the Seattle Seahawks, Miami took a 13-7 halftime lead on two early touchdowns from Marino. But he finished the game with a pair of interceptions as well, going 15-for-25 passing with 193 yards and a 27-20 loss.
Bernie Kosar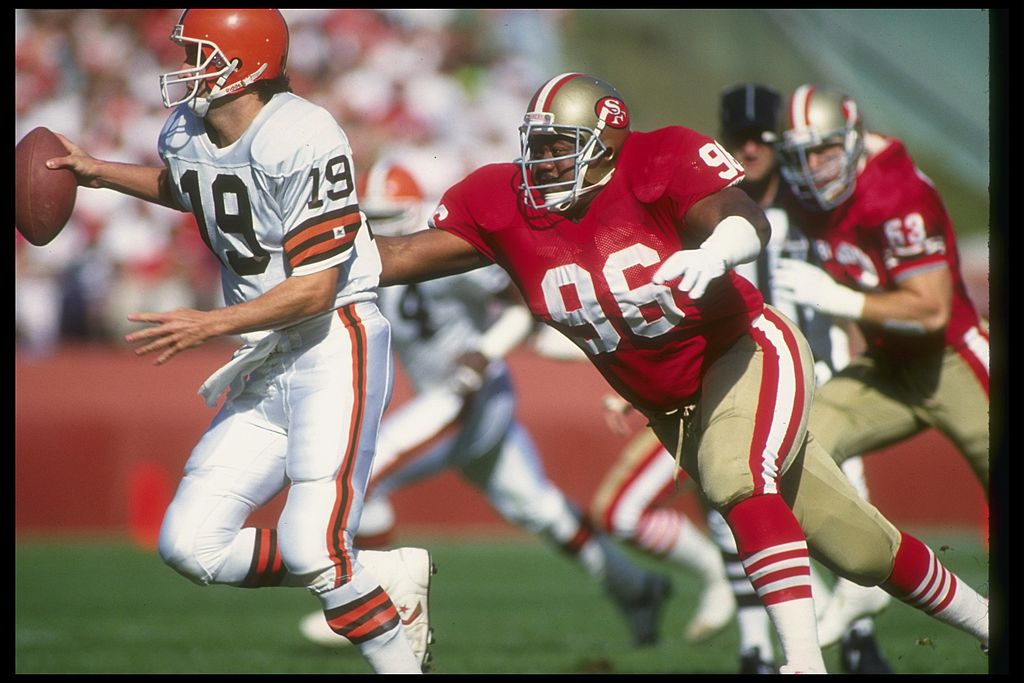 Back in 1985, the Cleveland Browns finished just 8-8 and somehow managed to make it into the playoffs. Rookie quarterback Bernie Kosar started 10 games that season, with the Browns posting a 4-6 record in those games. Kosar completed just 50% of his passes, throwing eight touchdowns to seven interceptions, and a passer rating of 69.3. In the playoffs against the Dolphins and Marino, Kosar threw the ball just 19 times, going 10-for-19 with 66 passing yards with one touchdown and one interception. The Browns lost the game, 24-21.
Jim Everett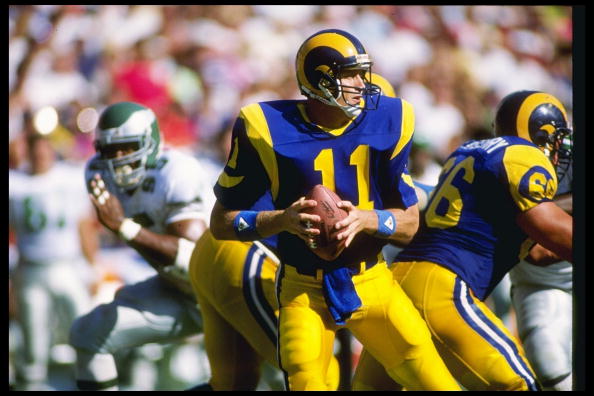 The 1986 Los Angeles Rams had a major struggle at the quarterback position. Three players started at least five games at QB, including 23-year-old rookie Jim Everett. He completed just 49.7% of his passes and had a passer rating of 67.8, but those numbers were actually the best of the group. So when the 10-6 Rams went into the postseason against the Washington Redskins, it was Everett that drew the start. Everett was just 9-for-18 passing with two interceptions, notching one touchdown pass on a meaningless fourth-quarter drive in a 19-7 loss.
Todd Marinovich
If you don't remember Los Angeles Raiders quarterback Todd Marinovich, you might not be the only one. Back in 1991, the Raiders started Jay Schroeder for the first 15 games, seeing him post a passer rating of 71.3 with 15 touchdowns to 16 interceptions. For the final game of the regular season, they went with the rookie Marinovich — and he didn't disappoint. Marinovich went 23-for-40 passing with 243 yards and three touchdowns, leading Oakland to name him the starter in their playoff game against the Kansas City Chiefs. But he couldn't regain the magic, going 12-for-23 passing for 140 yards and four interceptions in a 10-6 loss to Kansas City.
Matt Ryan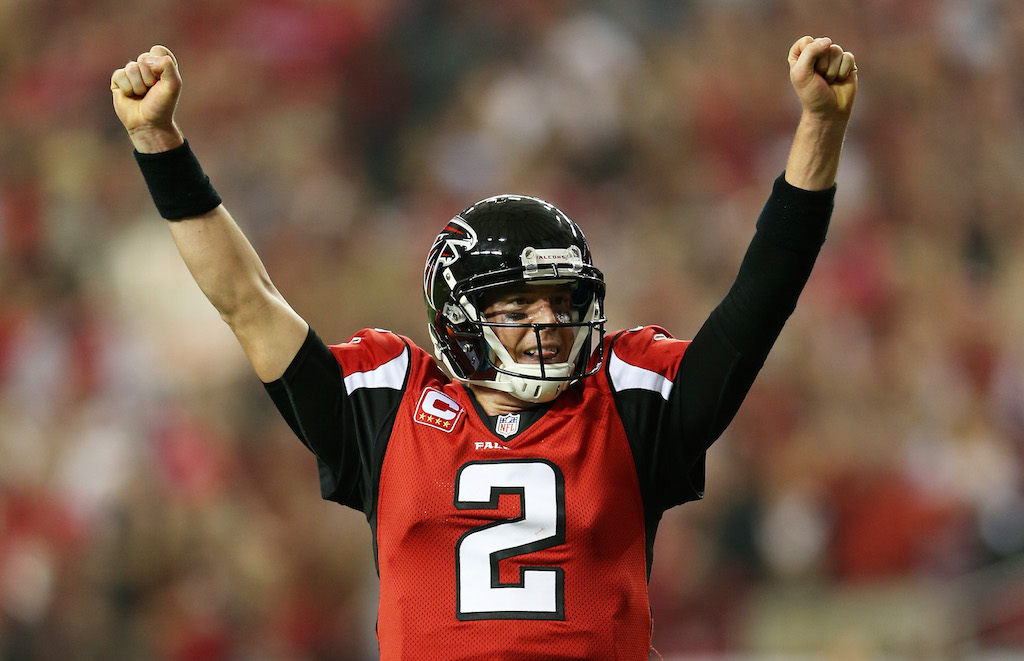 Twenty-three-year-old rookie quarterback Matt Ryan took over the reigns as the starter pretty much the moment he arrived with the Atlanta Falcons in 2008. Ryan started all 16 games for the Falcons, leading the team to a surprising 11-5 record behind his 87.7 passer rating, 3,440 passing yards, and 16/11 touchdown-to-interception ratio. The Falcons held a 17-14 halftime edge over the Arizona Cardinals in their playoff game, but the Cardinals came back and ended up winning, 30-24. Ryan didn't have his best game, getting sacked in the end zone for a safety and losing a fumble that Cardinals defender Antrel Rolle would return for a touchdown.
Andy Dalton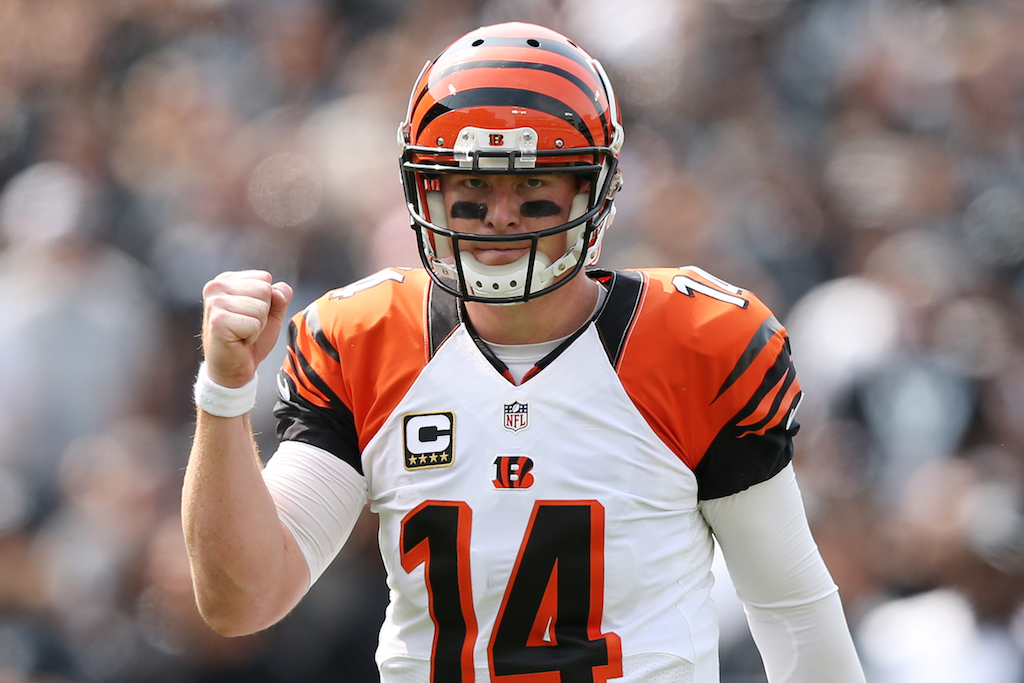 The Cincinnati Bengals had a 4-12 season in 2010, prompting them to draft a new quarterback in Andy Dalton and immediately insert him into the starting lineup. Dalton started all 16 games for the 2011 Bengals, completing 58.1% of his passes for an 80.4 passer rating and leading the Bengals to a 9-7 record that was good enough to sneak into a playoff game against the Houston Texans. Dalton was 27-for-43 passing in the game, but threw no touchdowns and three interceptions — with one of them being returned for a touchdown by J.J. Watt in the 31-10 Texans victory.
Robert Griffin III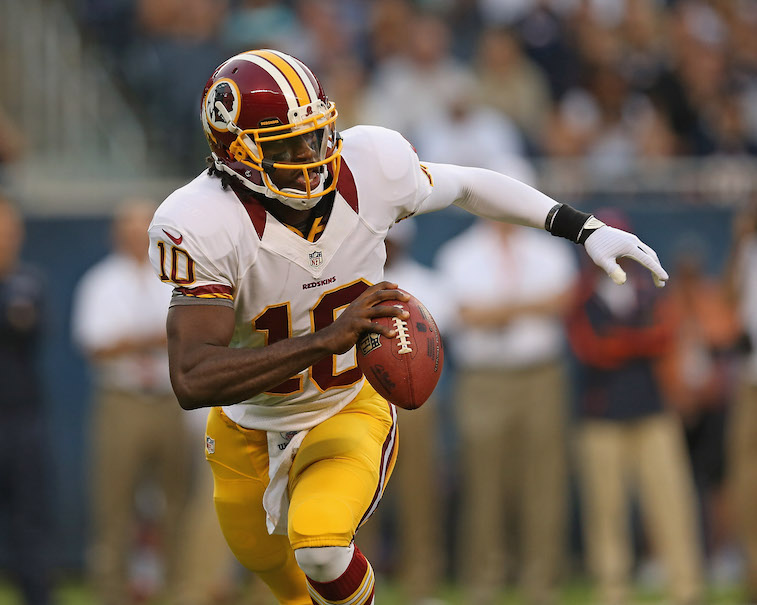 Washington Redskins rookie Robert Griffin III had an excellent first season, making the Pro Bowl and starting 15 games. He completed 65.3% of his passes and had a 102.4 passer rating overall, leading the Redskins to a 10-6 record on the season. But things didn't go well in their matchup with the Seattle Seahawks in the playoffs. Griffin threw two touchdown passes, but he also threw an interception and finished the game with just 84 passing yards on 10-for-19. Washington also blew a 14-0 lead early and lost the game, 24-14.
Andrew Luck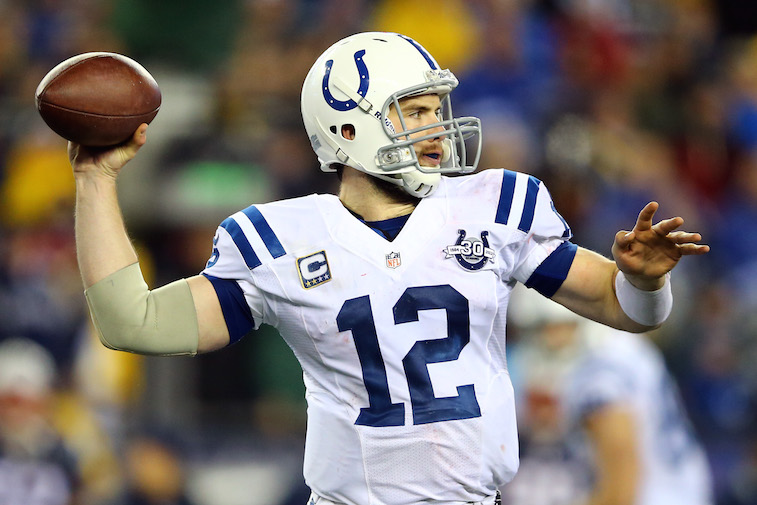 The same season the Redskins chose Griffin number two overall in the NFL draft, the Indianapolis Colts chose Andrew Luck number one. Luck also stepped right in at quarterback for his team, taking over for the departed Peyton Manning. Luck didn't have quite as successful a season as Griffin, putting up a 76.5 passer rating and 54.1% completion in 16 starts. But the Colts made the playoffs with an 11-5 record, matching up against the Baltimore Ravens. In his playoff debut, the rookie Luck was 28-for-54 passing with 288 yards, zero touchdowns, and an interception. The Colts were beat, 24-9.
Connor Cook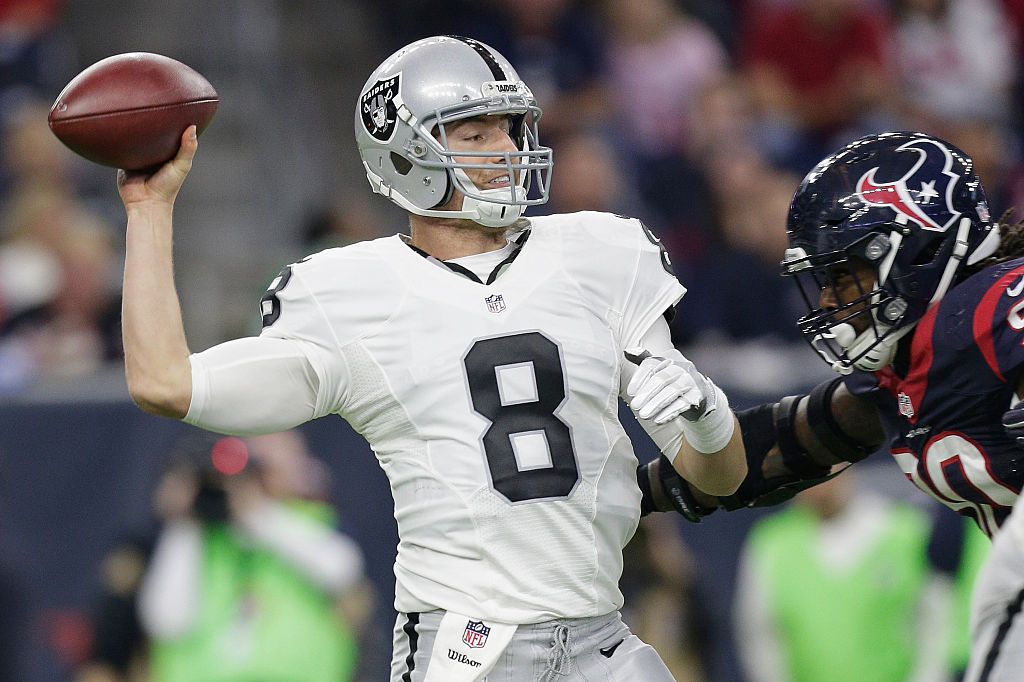 Oakland Raiders rookie Connor Cook was drafted in the fourth round in 2016 and saw his first action in an NFL game in week 17, coming into a 24-6 loss to the Denver Broncos and finishing out the season for the Raiders. But Oakland made the playoffs, and with regular starter Derek Carr unable to play, the Raiders turned to Cook for his first ever NFL start against the Houston Texans. Cook was just 18-for-45 passing for the game with three interceptions and one late touchdown pass in a 27-14 loss to the Texans. That's just a passer rating of 30 for the game.
Dak Prescott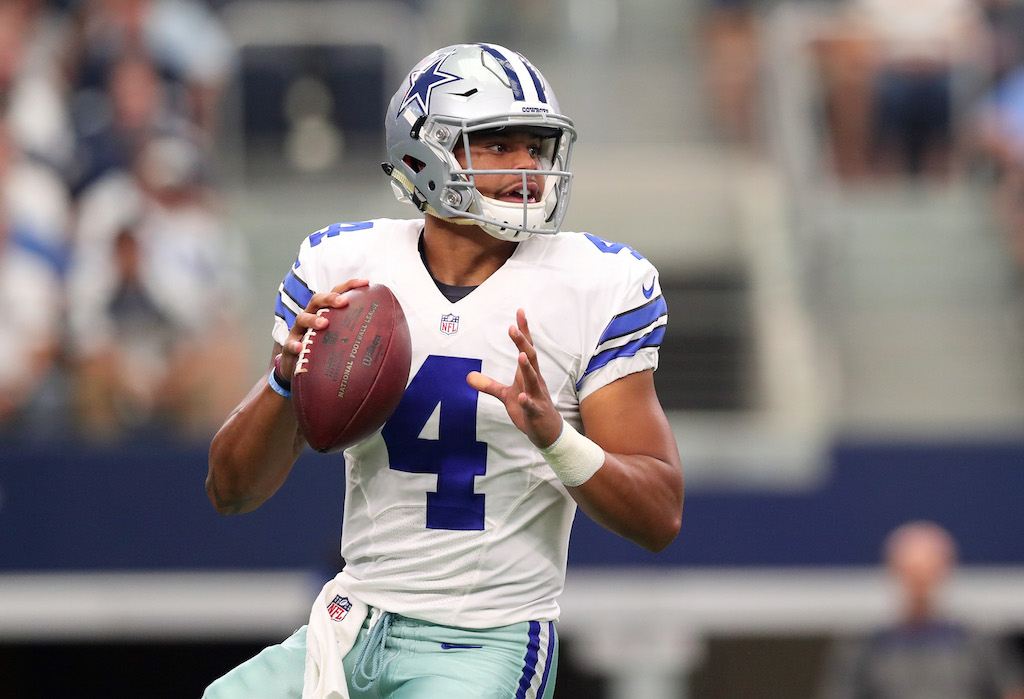 Another fourth rounder that was drafted 35 spots behind Cook was Dallas Cowboys rookie quarterback Dak Prescott. He Wally-Pipped Tony Romo from his starting job, leading Dallas to a 13-3 record and making the Pro Bowl with 23 touchdowns, four interceptions, and a superb 104.9 passer rating. But unfortunately for Prescott, his first playoff game was a matchup with the suddenly red-hot Green Bay Packers. Prescott was 24-for-38 in a classic shootout, throwing for 302 yards, three touchdowns, and one interception. But some late heroics by Aaron Rodgers stole the game, 34-31.
The Winners
Shaun King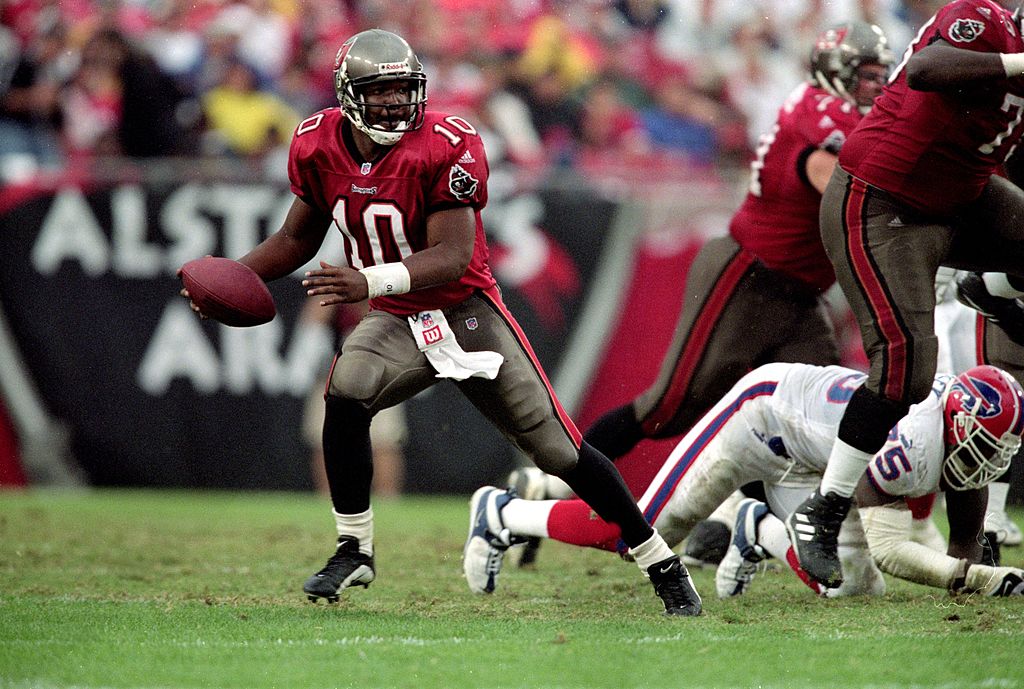 The Tampa Bay Buccaneers were having a very good year in 1999, but quarterback Trent Dilfer was having some ups and downs. That came to a head when he broke his clavicle late in the season and was replaced with rookie QB Shaun King. The second-round pick was fine in his five starts, seeing the Buccs go 4-1 and putting up a passer rating of 82.4. He started his first playoff game against the Washington Redskins, going 15-for-32 passing with a touchdown and an interception. Tampa pulled off the victory, 14-13, but King lost his next game to the St. Louis Rams when he could only muster a 13-for-29, two interception performance.
Ben Roethlisberger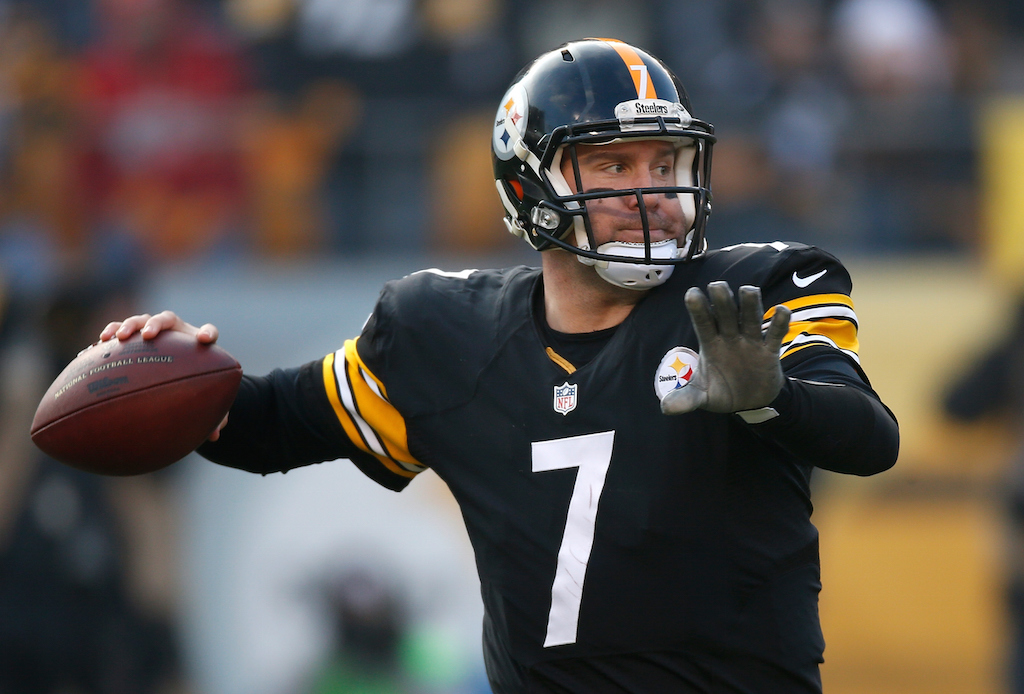 Rookie quarterback Ben Roethlisberger stepped into the starting role and went an astounding 13-0, helping lead the Pittsburgh Steelers to a 15-1 overall record just a season after going 6-10. In his first playoff game against the New York Jets, "Big Ben" went 17-for-30 passing with a TD and three INT, pulling off an overtime victory. But in his second start, Roethlisberger threw three interceptions yet again and the New England Patriots took advantage, winning the game 41-27.
Joe Flacco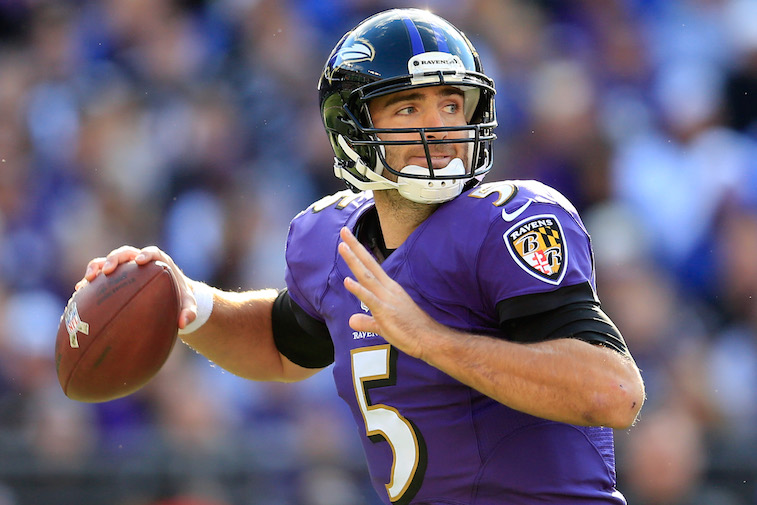 Much like Matt Ryan, Joe Flacco stepped into the starting job at quarterback with his team in 2008. Flacco started all 16 games, posting modest numbers while leading the Baltimore Ravens to an 11-5 record. Flacco had a passer rating of 80.3 on the season with 14 touchdown passes to 12 interceptions. He won his first two playoff games against the Miami Dolphins and Tennessee Titans before losing to the Steelers in the AFC Championship. But Flacco was not good at all in those games, completing just 44% of his passes with a 50.8 passer rating in the playoffs.
Mark Sanchez
For a player drafted number five overall, Mark Sanchez has had a pretty disappointing career. But back in 2009, he was still a promising rookie with the New York Jets. Sanchez didn't have the best season, starting 15 games with a 63 passer rating and a 12/20 touchdown-interception split. But behind the best defense in the NFL, the Jets were able to still go 9-7 and make the playoffs. Sanchez won his first two games before losing to the New England Patriots in the AFC Championship. In three playoff games, Sanchez actually performed well by completing 60.3% of his passes with a 92.7 passer rating.
T.J. Yates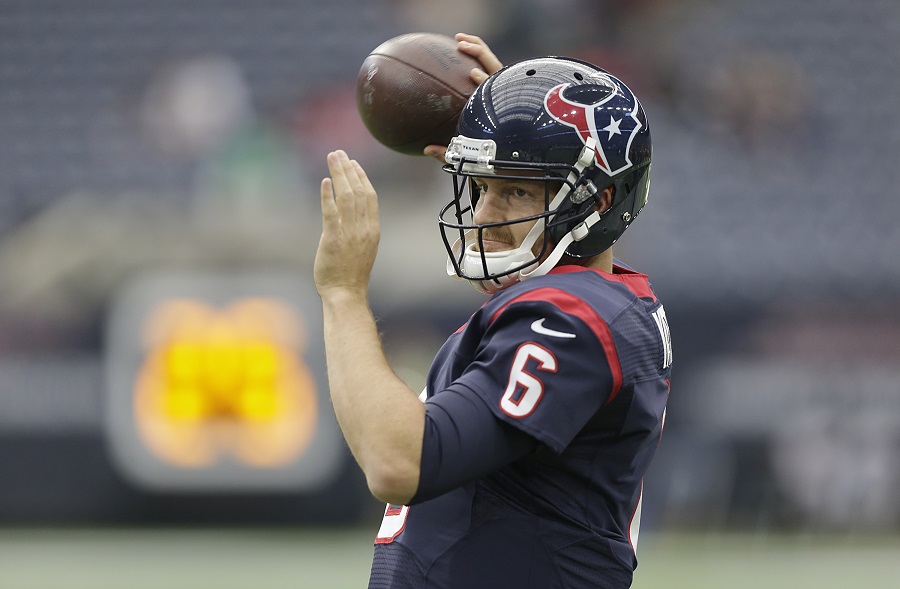 The 2011 Houston Texans went 10-6, getting starts at quarterback from Matt Shaub, Matt Leinart, and rookie T.J. Yates. The latter started five games, had three TDs and three INTs, and a decent 80.7 rating. That was good enough to get him into a playoff game as the starter against fellow rookie Andy Dalton of the Bengals. Dalton, as previously mentioned, was on the losing end of this one. Yates was a modest 11-for-20 with 159 yards and a touchdown in the victory, but his success was short-lived — Yates and the Texans lost the next week to the Baltimore Ravens, 20-13, when the QB threw three interceptions.
Russell Wilson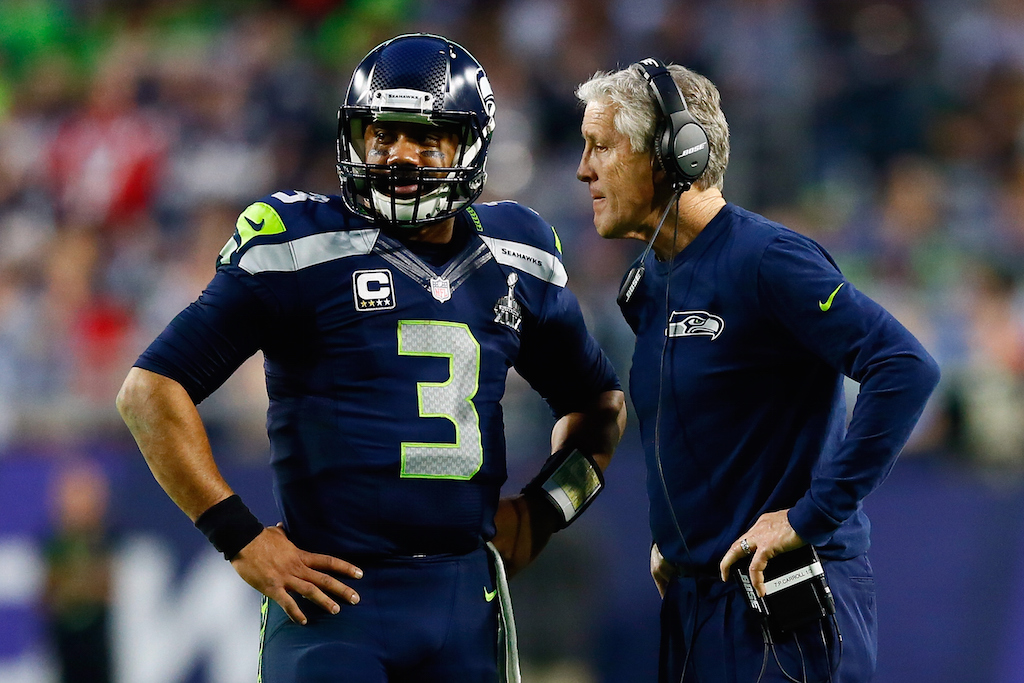 Rookie QB Russell Wilson stepped up with the Seattle Seahawks and became the starter, playing all 16 regular season games in 2012. Wilson was named to the Pro Bowl that season, leading Seattle to an 11-5 record, throwing 26 touchdowns, and having a passer rating of 100. Wilson beat Robert Griffin III in the previously mentioned matchup between Washington and Seattle, despite the fact that the Seattle quarterback was sacked five times and had just 187 passing yards and one touchdown.
The Seahawks weren't so lucky against the Falcons in their next game, but Wilson was great — 24-for-36 passing, 385 yards, two passing touchdowns, one rushing TD, and an INT that Falcons receiver Julio Jones grabbed on a Hail Mary at the end of the game.
All stats and information courtesy of Pro-Football-Reference.com.