How Saquon Barkley Is Looking to His Idol Barry Sanders to Revive His Game
Saquon Barkley is in the midst of a rough season. He's been beaten up and less effective than he was in 2018. But despite the troubles of Barkley and his team, the New York Giants, the running back is staying positive. He's able to do so by comparing his plight to that of another insanely talented back who came before him: Barry Sanders.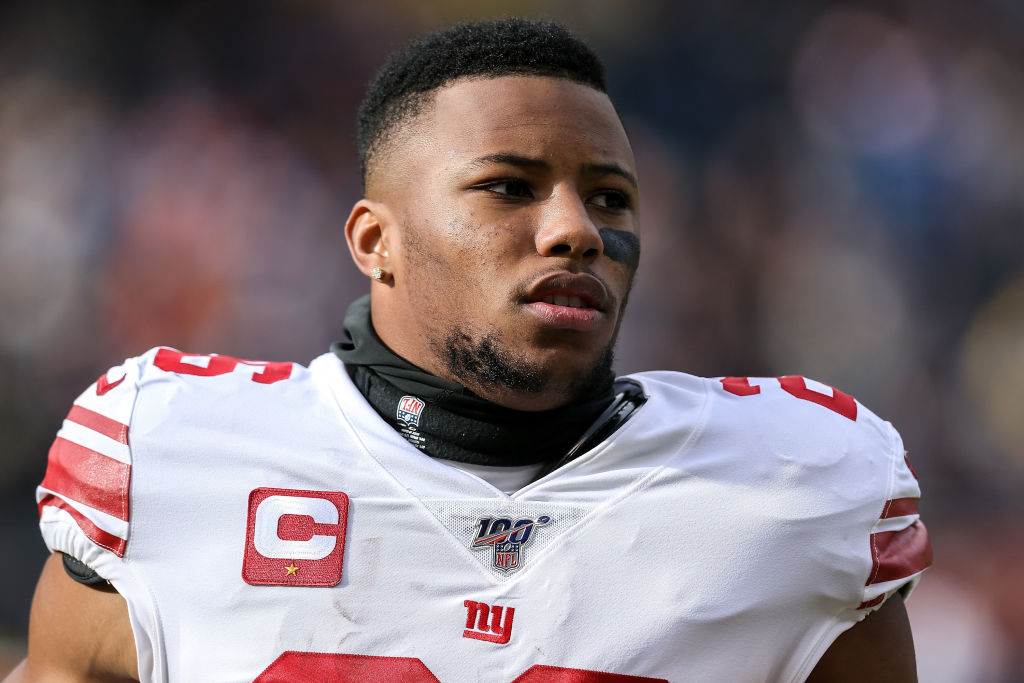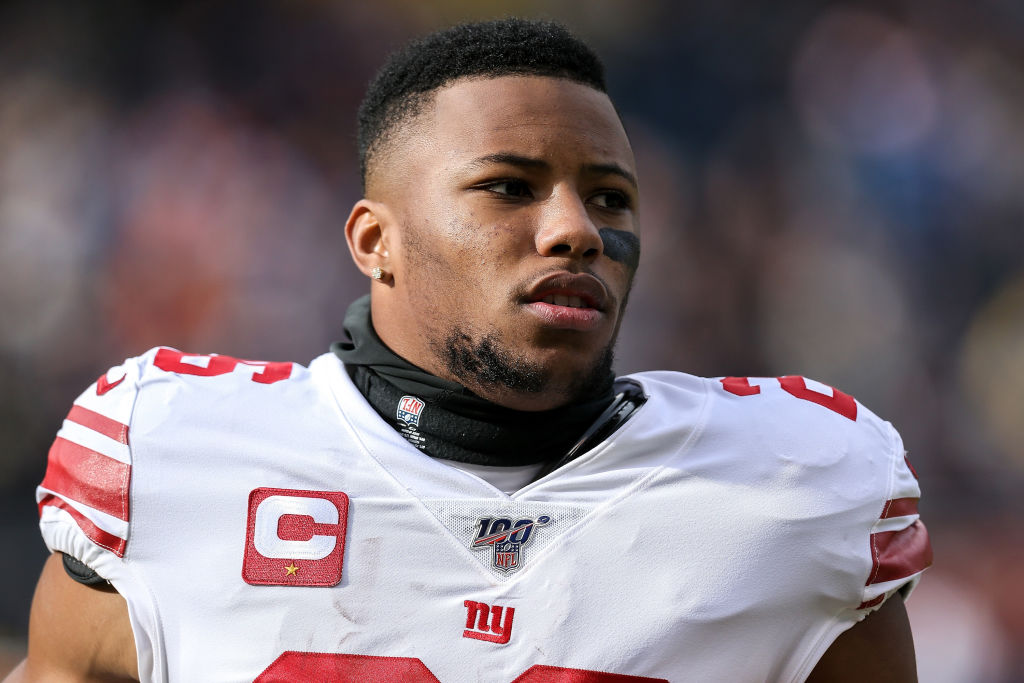 Saquon Barkley's career overview
Barkley was the Giants' first selection in the 2018 NFL Draft, taken with the second pick. Despite the Giants' apparent need for a quarterback, they opted for Barkley, a talented rusher out of Penn State. Here's what he's been able to accomplish in his career thus far:  
25 games played
1,851 rushing yards on 398 attempts
4.7 yards per carry
13 touchdowns
129 receptions
1,012 receiving yards
Five receiving touchdowns
A Pro Bowl selection
2018 NFL Offensive Rookie of the Year
Barkley's rookie season was immaculate. This season has been anything but. He's battled both a week three ankle injury and a struggling Giants' team to have a less impactful year than his first campaign.
He's struggled throughout most of the season, but rock bottom came playing a familiar foe the Giants happen to share their stadium with.
The low point of the season
Saquon Barkley's low point, other than the injuries he's suffered, came in a 34-27 loss to the New York Jets in Week 10. While he had five receptions for 30 receiving yards, Barkley managed only one rushing yard on 13 carries.
A number of factors came into play here: despite their poor record, the Jets have a solid defense. And the Giants offensive line is not playing well this season.
But superstars take the brunt of the blame when things don't go well, and Barkley did not shy away from that when asked about the performance following the game:
"'I just have to get better," Barkley said of his performance after the Giants (2-8) lost their sixth straight and squandered a career-best four touchdown passes by rookie Daniel Jones.

'I just have to get better. We lost the game. The Jets played a heck of a game.'"
For an elite player like Barkley, one yard is almost inexcusable. But he hasn't let it hurt his competitive spirit. In fact, it appears to have only made him work harder.
How Saquon Barkley is looking to his idol Barry Sanders to revive his game
Looking for encouragement may seem like a tall order for Barkley during a time like this, but he's looked to a welcome source of his inspiration: his childhood hero, Barry Sanders. Here's how Barkley related his current situation to the Lions' Hall of Fame running back: 
"While that performance initially ate away at Barkley, he did some research over the bye and found that one of his boyhood idols, Hall of Fame running back Barry Sanders, once had a 13-carry, -1 yard game in his career in a 1994 playoff game against the Packers.

'I don't think that stopped him from having a great career,' Barkley said."
While Barkley's numbers haven't been as strong as last year, he has the right mindset. In the Jets game, he didn't get the protection he needed to play effectively — on 11 of his 13 carries, the defense was in the backfield before he could even do anything. It's not like he just suddenly forgot how to run the ball. 
Barkley understands that he's still one of the most talented players in the league. He also understands he's not the first player to go through a tough stretch. If a player as great and dynamic as Sanders can rush for only one yard, it means Barkley's poor showing doesn't mean the end of the world.