How Signing Michael Crabtree Alters the Raiders' 2015 Draft Plans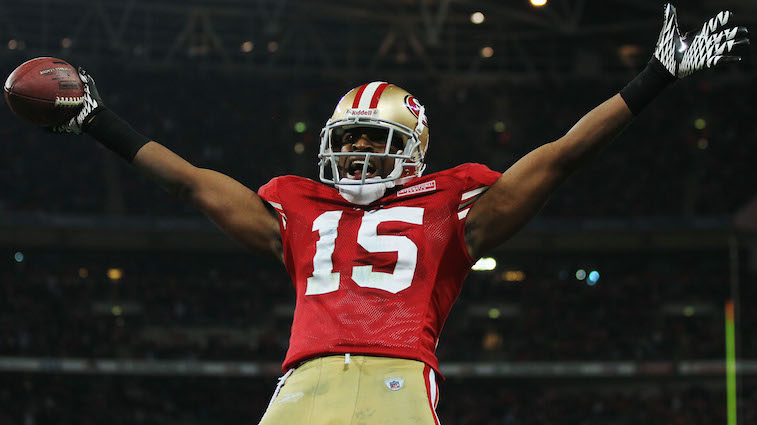 The Oakland Raiders signed veteran wide receiver Michael Crabtree to a one-year deal on Monday night. Crabtree is joining the silver and black after spending his entire six-year NFL career with the Raiders' Bay Area rival, the San Francisco 49ers.
Crabtree's deal was a win-win of sorts for the Raiders, as the 6-foot-2 wideout is scheduled to make a relatively modest $3 million with the ability to earn up to $5 million through incentives in 2015. More importantly, Crabtree provides up-and-coming quarterback Derek Carr with another viable receiving option to aid in his development. Carr's NFL career got off to a terrific start, and many people around the league thought the former Fresno State signal-caller had an excellent shot at winning the NFL's Offensive Rookie of the Year award. As it turned out, Carr quickly cooled off during the second half of the 2014 season, which happened in large part due to him having a sub-standard group of pass-catchers at his disposal.
Despite a record-breaking college career at Texas Tech, and the fact that he has flashed signs of dominance during his professional career, nobody will ever mistake Crabtree for an elite wide receiver at the NFL level. What the Raiders are getting is a big target that can make plays in the red zone. Judging by his career statistics, Oakland can expect around 50 catches for around 750 yards and five touchdowns. Those numbers won't turn the Raiders into AFC contenders any time soon, but the addition of Crabtree does give General Manager Reggie McKenzie and head coach Jack Del Rio the flexibility of altering their draft plans before the first round opens on the night of April 30.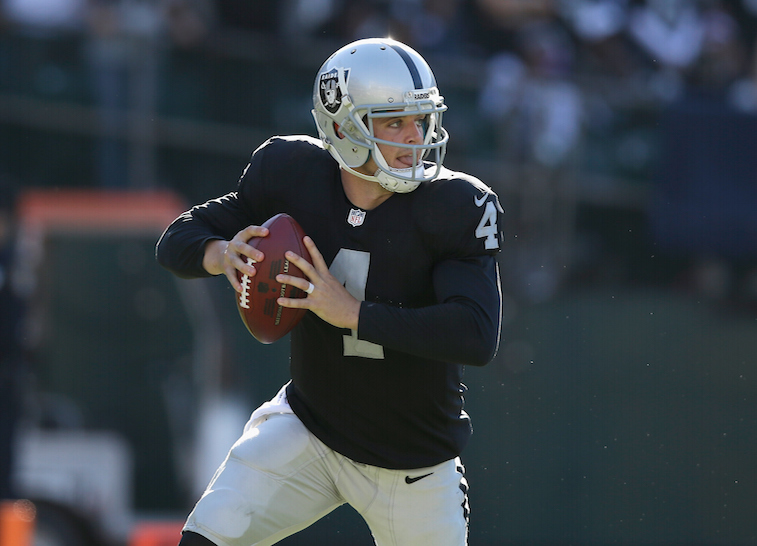 Most experts around the league had been projecting the Raiders to use their No. 4 overall pick on a wide receiver — specifically Kevin White out of West Virginia or Amari Cooper out of Alabama. That could still happen, and while both players will likely be far more impactful during their careers than Crabtree has been, the Raiders can now entertain the idea of selecting a defensive player or even trading out of their slot and stockpiling future draft picks. Aside from outside linebacker Khalil Mack, and possibly inside linebacker Curtis Lofton, Oakland could stand to upgrade at every defensive position on the field.
There is an outside chance that Leonard Williams out of USC falls to the Raiders at No. 4. In the likely event that Williams doesn't last long enough on Draft night to go to the Raiders, there will also be potential impact defensive players like Dante Fowler Jr., Randy Gregory, Vic Beasley, Shane Ray, and Trae Waynes who could all be available when Oakland makes their selection.
The other option for the Raiders would be to trade back in the first round and load up on future draft picks. This approach would signify that the new Raiders' regime is well aware of the fact that they are not currently contenders in the AFC and that their rebuilding project would benefit greatly from the addition of additional draft picks going forward. There is a very real chance that if Marcus Mariota or Jameis Winston falls to No. 4, the Raiders will find more than one team willing to send them multiple first round picks to move into their slot.
Signing Michael Crabtree is not going to solve the Raiders long-term dilemma at the wide receiver position, but his addition does allow the team to be far more flexible with the 2015 NFL Draft plans.