How Stephon Marbury's Father's Tragic Death Motivated Him to Leave the NBA for China
Stephon Marbury was once a joke among NBA media and fans. But tragedy informed his most bizarre moments as he dropped out of the NBA. The loss of his father drove Marbury to a dark place before he found salvation in China. His revival act is one of the most improbable in sports history. These days, Marbury uses his status to improve the lives of others.
Stephon Marbury's fall from grace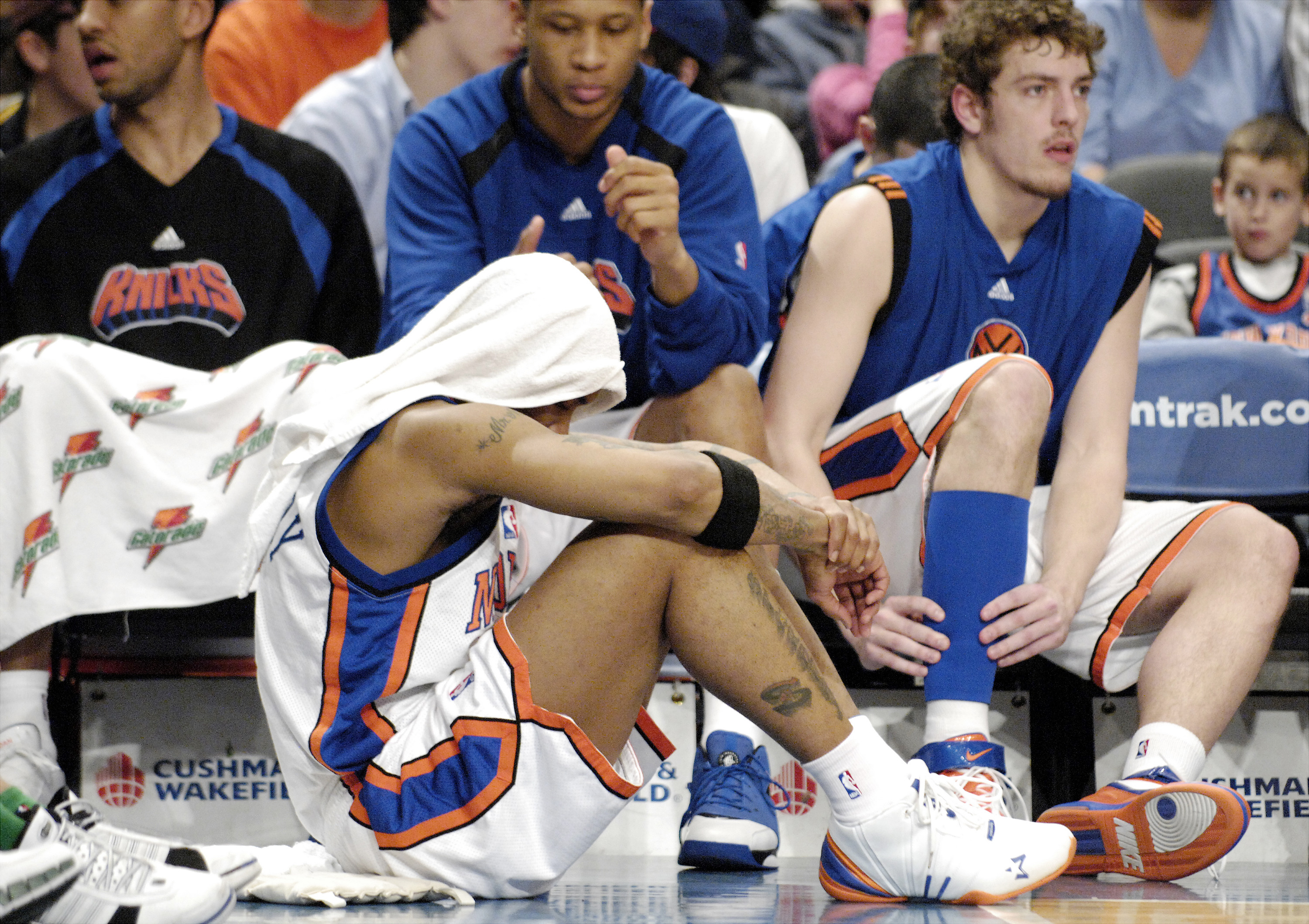 RELATED: Stephon Marbury Called Out LeBron James For Not Being a 'Real Laker'
Few players experienced the media cycle quite like Marbury. Lauded as a future superstar as a high schooler, he looked set to forge an exciting partnership with Kevin Garnett and the Timberwolves once he entered the draft.
The early signs looked promising — Minnesota made the playoffs twice in three years — but Marbury's ego compelled him to demand a trade away from the team. This decision set the course for years of disappointment for Marbury and the fans who expected more of him. 
When a former prodigy doesn't live up to expectations, the fans' reaction is to admonish the would-be star. Sometimes the organization is at fault for not developing its players. Maybe the player himself doesn't commit to improving. Perhaps off-court issues made it impossible to perform optimally. In the case of Marbury, all three explanations are true. 
Marbury loses his father
Then, on December 2, 2007, Donald, Stephon's dad, sat in the stands to watch his son, then a New York Knick, face the Suns. Marbury had a strong game in a loss. But he suffered a much more profound loss while the game was in progress.
Donald passed away after suffering from chest pains early in the game, reports the New York Daily News. At the request of Marbury's family, the team did not tell Stephon about the death until after the game. 
The death of his dad was one of several aspects of Marbury's life collapsing at the same time. He was struggling on the court for a bad team, and his "Starbury" sneaker company was fading fast. As a result, he had a mental breakdown, succumbing to depression and battling suicidal thoughts.
Marbury didn't see a way out in America, so he went to China to save himself. This seemed like a crazy move at the time, but Marbury's mental problems were not widely-known then. He explained the move in an interview with The New Yorker:
"My father's death, it was devastating to my family. During that time, when my pops died — I didn't have my breakdown when I was on live TV. I had my breakdown when I was home, in silence. As far as being depressed, and you're in a space where you don't want to eat, crying, trying to figure out how and why … For me, when that happened, basketball was the furthest thing from my mind.

Going to China was just another way to do things. I'd never been to China! I knew nothing about China! People were thinking, He's just going there to make money. I didn't even know what I could possibly do in China in building out my brand.

People never knew that. They just took their own ideas and put them out there on paper, and spoke to people about it on TV and on the radio about why it is I did what I did when it wasn't about that. I came completely naked and vulnerable to learn and love something completely different. So it was an opportunity, and I took it."
Marbury becomes a superstar in China
RELATED: What Really Happened When Stephon Marbury Nearly Got Sent Home From the 2004 Olympics
Even the most optimistic person couldn't imagine the level of success Marbury would achieve was once he arrived in China. He led the Beijing Ducks to three championships in four years — the first three in franchise history — and became the biggest icon in Chinese basketball since Yao Ming.
The team made a statue of Marbury to commemorate his efforts, reports The Undefeated, but the tributes didn't stop there. There is also a play, a movie, and a museum based on his life, and his face adorns a series of stamps. 
Nowadays, Marbury's in the news for good reasons
Marbury is also beloved for reasons that have nothing to do with basketball. He's raised money to build schools and fight leukemia. He became the first international citizen to be named one of Beijing's top 10 model citizens. Marbury also received the AmCham China Pioneer Award for improving the relationship between the U.S. and China. 
In an incredible feat, he brokered a deal with a Chinese supplier to bring 10 million N95 masks to New York at the height of the coronavirus pandemic. Marbury overcame his issues, became a national icon, and uses his status to help those less fortunate. His story should inspire us all to keep working on ourselves.