How Super Bowl Champ Tyrann Mathieu Learned to Love Football Again After Disappointing Stint in Arizona
Injuries are a constant threat for NFL players. Injuries forced seven-time Pro Bowler Patrick Willis out of the league at the peak of his prime. Andrew Luck opted for early retirement, citing the toll of multiple injuries. Other players, meanwhile, manage to bounce back after injury-prone starts in the league. Tyrann Mathieu is a perfect example.
After struggling with injuries as a member of the Arizona Cardinals, Mathieu has found health and success in Kansas City. Let's look at Mathieu's career and investigate how he learned to love football again after a series of disappointments.
Tyrann Mathieu's NFL career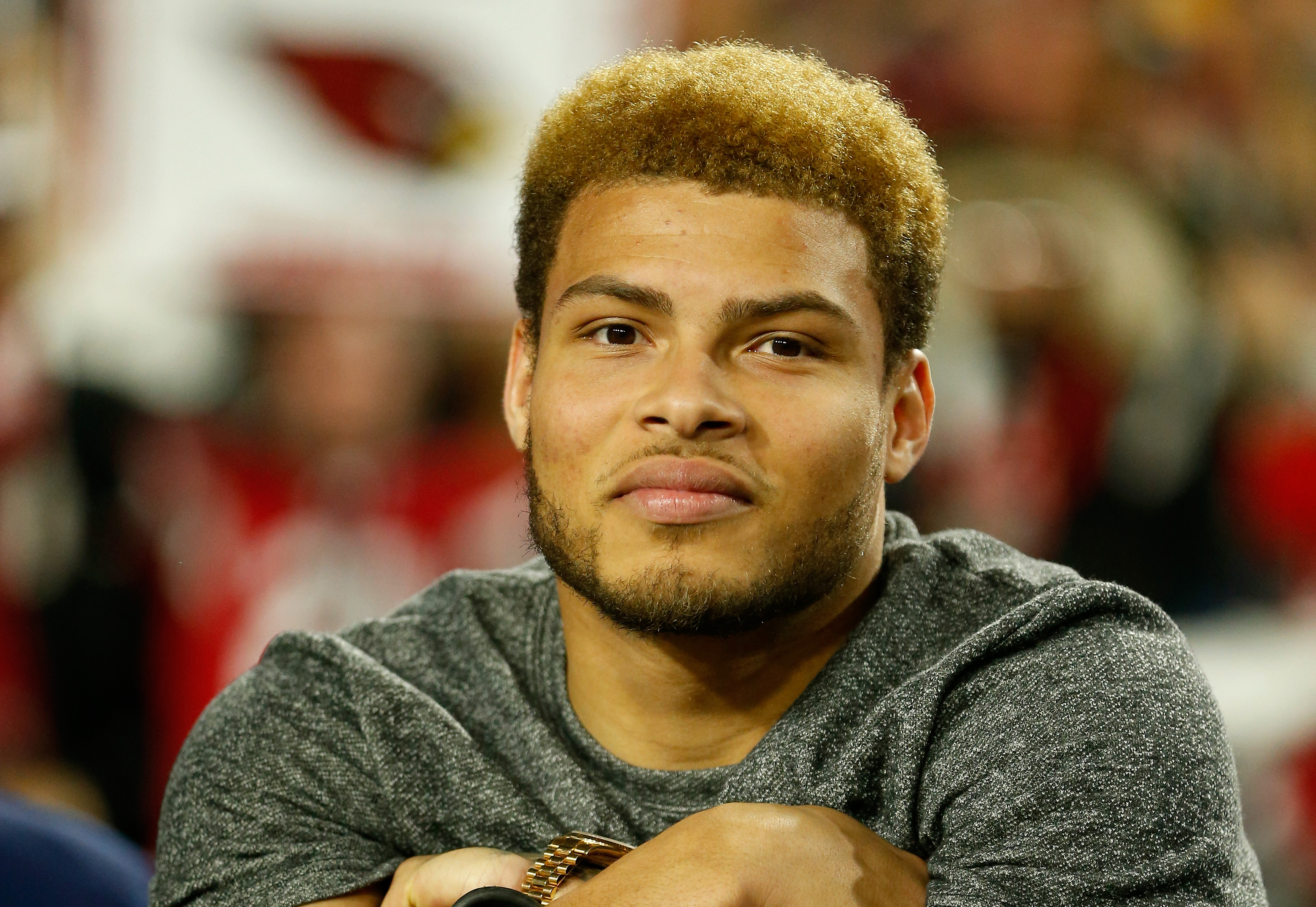 RELATED: What Has Andrew Luck Been up To in His First Full Year of Retirement?
Mathieu had a rocky college career at Louisiana State University. Flashes of talent and ferocious defense made him a Heisman Trophy finalist in his sophomore year. But Mathieu was ultimately dismissed the following year for repeatedly violating team rules. That certainly hurt his prospects entering the 2013 NFL Draft, where the Arizona Cardinals selected him with the 69th pick.
Mathieu spent five years playing for the Cardinals, with his best year coming in 2015. In 14 games that season, he racked up 89 combined tackles, with three quarterback hits, and five interceptions for 92 total yards. That performance earned him both a Pro Bowl and a First-team All-Pro selection.
Mathieu's early struggles in Arizona
RELATED: Tyrann Mathieu Turned His Biggest Weakness Into His Greatest Strength
Almost from the beginning of his NFL career, it was obvious that Mathieu had the talent to be a perennial All-Pro candidate. Yet nagging injuries kept him from achieving that goal in most of his five seasons with the Cardinals. As a rookie, he tore his left ACL and left LCL on a punt return against the St. Louis Rams.
That injury kept him out of training camp the following year. Though he made it back for the Week 2 match, and ultimately played in 13 games, he could never quite get in a groove. Later in the season, he injured his thumb and again missed several games. In 2016, a shoulder injury limited Mathieu to just 10 games.
In a recent interview with GQ, Mathieu opened up about the psychological toll that all of those injuries took on him. He acknowledged that, by the end of his stint in Arizona, a "black cloud was continuing to follow me." Mathieu had fallen into the mindset of always trying to please his coaches and GMs and owners. When injuries made that impossible, he began to doubt his very love for the game.
How Mathieu learned to love football again
RELATED: Tyrann Mathieu Got a Touching Phone Call From an NFL Legend
Mathieu was able to fall back in love with football again by refocusing his expectations on just one person: himself. As he expressed it: "The expectation that people put on me, or the other player that people may want me to be? I'm past that stage in my life." And, miraculously, once he started listening to himself again and prioritizing his own emotions, he quickly rekindled his love for the game.
Of course, Mathieu also had to learn that it takes real work to remain centered and maintain his "genuine clarity." That means taking time for himself, whether listening to music, meditating and practicing yoga, or spending time with friends and mentors. Those kinds of things allow Mathieu to remain focused on "What it is I'm doing and really who I'm doing it for."
It definitely doesn't hurt Mathieu's headspace that, since his final season in Arizona in 2017, he hasn't missed a single game. Last season, as a member of the Kansas City Chiefs, he earned his second First-team All-Pro selection, while also playing a key role in the Chiefs' Super Bowl win. This year, the 28-year-old safety is having another solid and healthy season with the Chiefs and appears to be as happy as he has at any point in his NFL journey.