How Underdogs Terry Labonte and Piedmont Airlines Claimed the 1984 NASCAR Title
At one time in NASCAR history, a regional sponsor could evolve into a major player. 
In 1984, Terry Labonte piloted the Piedmont Airlines' No. 44 Chevrolet to a Winston Cup championship. 
The classic underdog story would have no place in today's modern stock car racing landscape.
Too bad.
1984 NASCAR Winston Cup champ Terry Labonte and Piedmont Airlines proved to be true underdogs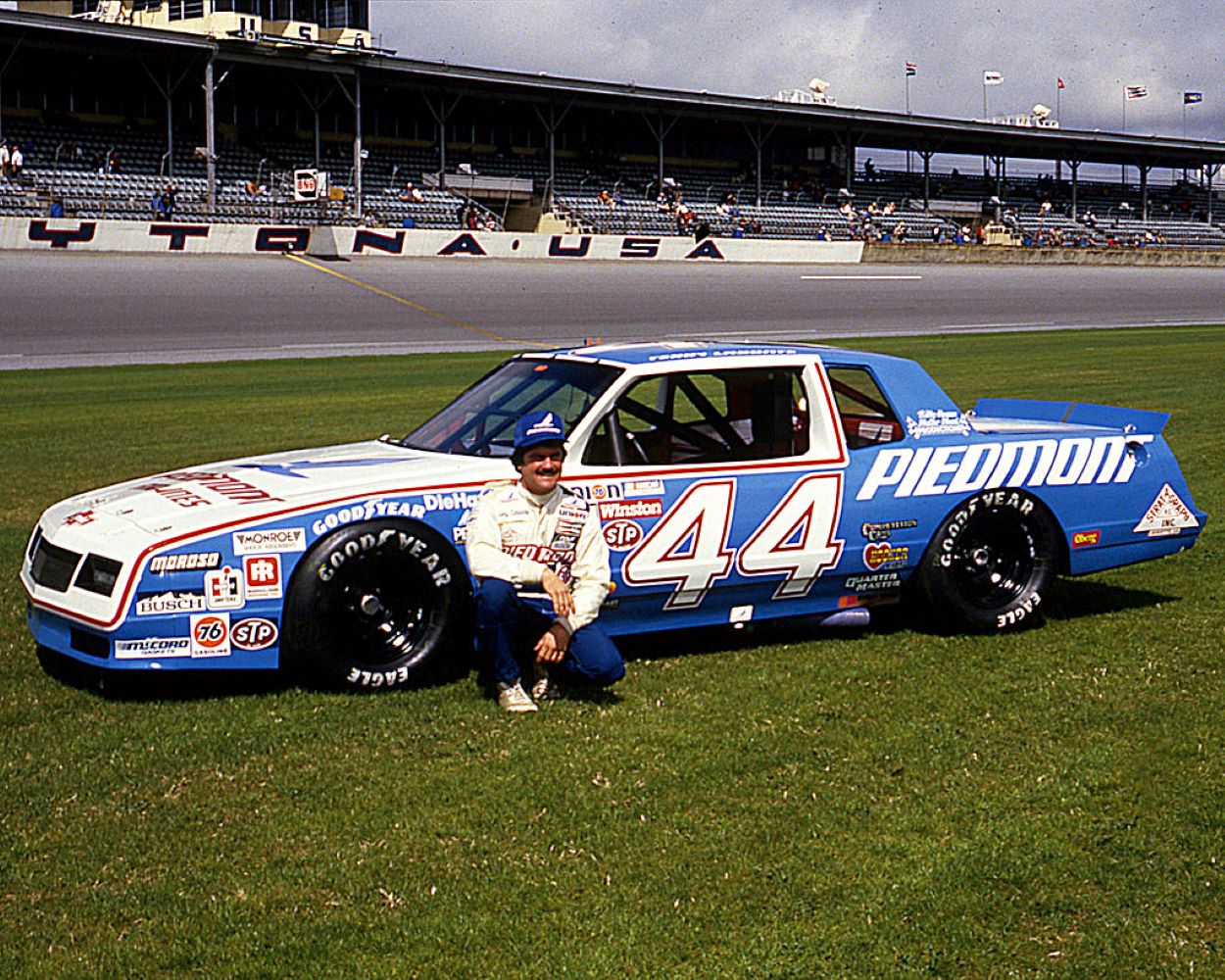 While its history is limited, Piedmont achieved several industry footnotes. Quick, name the driver and sponsor for Richard Childress Racing's first trip to Victory Lane? 
Hint: It came during the 1983 Budweiser 400 at Riverside International Raceway. 
If you said Dale Earnhardt Sr. driving the "Wrangler Jean Machine," that would be incorrect. 
Answer: Ricky Rudd recorded Richard Childress' first Cup win as an owner. He did it while driving with the Piedmont logo on the car's hood. Rudd recorded two wins and seven top-five finishes in his one season with Richard Childress Racing (RCR). The following season, Earnhardt returned from a one-year hiatus, bringing top sponsor Wrangler back into the RCR fold. 
Piedmont also moved on to bigger things. 
It joined Hagan Racing and its consistent pilot. With Labonte behind the wheel of Piedmont's No. 44-sponsored machine, it earned top-10 finishes during all but six of the 30-event campaign. Labonte claimed two wins and 17 top-five finishes. 
Here are the 1984 NASCAR Winston Cup Series' Top Five Drivers:
Terry Labonte, 4,508 points 
Harry Gant, 4,443 
Bill Elliott, 4,377 
Dale Earnhardt, 4,265 
Darrell Waltrip, 4,230
Waltrip's team rebounds from midseason engine problems to claim crown 
With a red, white, and blue Piedmont Airlines' paint scheme on his machine, Labonte took off at the start of 1984's 30-event season. Following a 12th-place finish at the season-opening Daytona 500, Labonte started distancing his team from the rest of the field.
The early surge began with a run of six consecutive top-10 spins, including three runner-ups and a third- and a fourth-place finish. But Labonte was forced to rebound from a midseason skid. Wrapped around a win at Riverside and two third-place finishes, Waltrip's ride twice endured engine problems. The issues resulted in a 30th-place finish at Charlotte Motor Speedway and a 31st at Michigan International Speedway. 
But Labonte and Piedmont didn't stay grounded for long. Over the final 15 events, the team compiled 14 top-10 runs, clinching the unlikely Winston Cup championship. It was the first of two career drivers' titles for Labonte.
Piedmont Airlines' red, white and blue planes were a regional favorite 
Piedmont Airlines became known as NASCAR's official airline during the 1980s, primarily serving Southern states. The company's signature planes were a staple at airports such as Charlotte/Douglas International Airport in North Carolina.
It's been over three decades since Piedmont Airlines ceased to exist. The company was absorbed into Allegheny Airlines and rebranded into US Airways in 1989.
But in its short NASCAR history, the regional sponsor proved there was once room for any-sized player.
Too bad there's no longer track space for underdogs like Piedmont in the modern NASCAR landscape.
Like Sportscasting on Facebook. Follow us on Twitter @sportscasting19.