How the 2014 World Cup Is Winning Social Media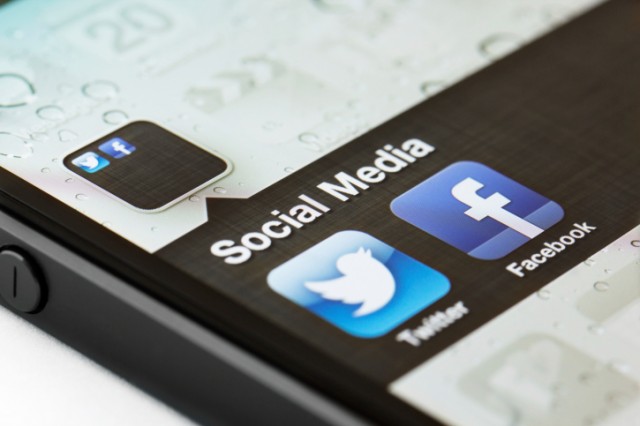 Social media has World Cup fever. If it seems like the 2014 FIFA World Cup is taking over social media, that's because the international soccer tournament is breaking records on multiple platforms.
On Facebook , more than 1 billion interactions have been made by more than 220 million users who have commented on and "liked" things on the social media network. Facebook published an official statement on its blog marking the record-breaking event.
"Facebook generally sees a large amount of conversation around sporting events, but the World Cup has proven to be a unique moment. Facebook's data editors have never measured an event — sports or otherwise — that has topped a billion interactions," according to the company.
Facebook is not alone in seeing the Brazil event make its mark on its platform. World Cup-related tweets are breaking records on Twitter , too. Twitter users published more than 16 million tweets, or about 389,000 tweets per minute, during the recent Brazil-Chile game, shattering the record set in February during the Super Bowl.
Soccer is the world's most popular sport, so it is no huge surprise that this year's tournament is generating so much content. Facebook credits Brazil as being a huge driver of social media traffic on its platform. As both the host country and a favorite to win the World Cup, it is hardly surprising that so much traffic is coming from that region of the world, from both Brazilian citizens and World Cup game attendees alike.
The organization behind the World Cup, FIFA, has multiple social media accounts across three platforms: Facebook, Twitter and YouTube . The English-language World Cup accounts on Facebook and Twitter are very popular right now. The World Cup Facebook page has more than 35 million likes, the Twitter account has more than 2.5 million followers, and the sole official YouTube account has just fewer than 900,000 subscribers.
The World Cup's social media impact is driven by more than just the official accounts. The majority of the content taking over social media is coming from fans. They post reactions and commentary during games, and they share content and respond to their friends' comments, further driving World Cup social media traffic.
Outside of soccer, posting statuses or tweeting during a sports event is a common practice. A look at the social media impact of the most recent Super Bowl is proof of that. A sporting event that reaches an even larger audience than the Super Bowl is bound to create an impression. The World Cup breaking records shows that soccer fans of both the loyal and new variety are making their mark on social media.
Considering how early it is in the tournament, more social media records on both Facebook and Twitter will likely be broken before the winning goal makes it into the net during the World Cup final.