How the Charles Barkley and Draymond Green Punch Fiasco Started and Ended
The 2018 NBA playoffs are in full swing, but the storyline that had everyone talking were the comments TNT studio analyst Charles Barkley made about Golden State Warriors forward Draymond Green. On May 1, Sir Charles gave his thoughts following an on-court altercation between Green and New Orleans Pelicans' guard Rajon Rondo. The analyst has always been outspoken, but in this case many thought he went too far.
Here's why Barkley's comments drew such a strong reaction from Green. Plus, which star hasn't accepted the Hall of Famer's apology and why the Warriors had to beef up security for Green after another person's remarks.
Barkley said he wanted to punch Green 'in the face so bad'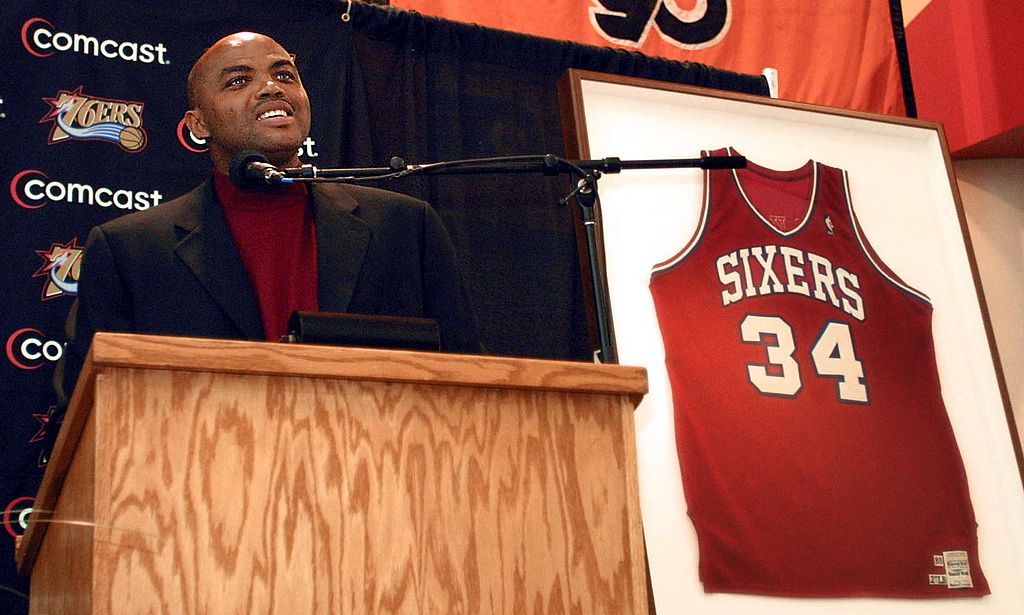 During halftime of Game 2 in the Warriors-Pelicans series, Barkley reflected on the fiery exchange between Rondo and Green which took place just before the half concluded.
"I want to punch him in the face so bad," Barkley said of Green. "I'm just telling you. I want to punch his a** in the face. I do."
His fellow analysts laughed off his comments.
Next: Green, however, wasn't laughing. 
Green responded and called Barkley out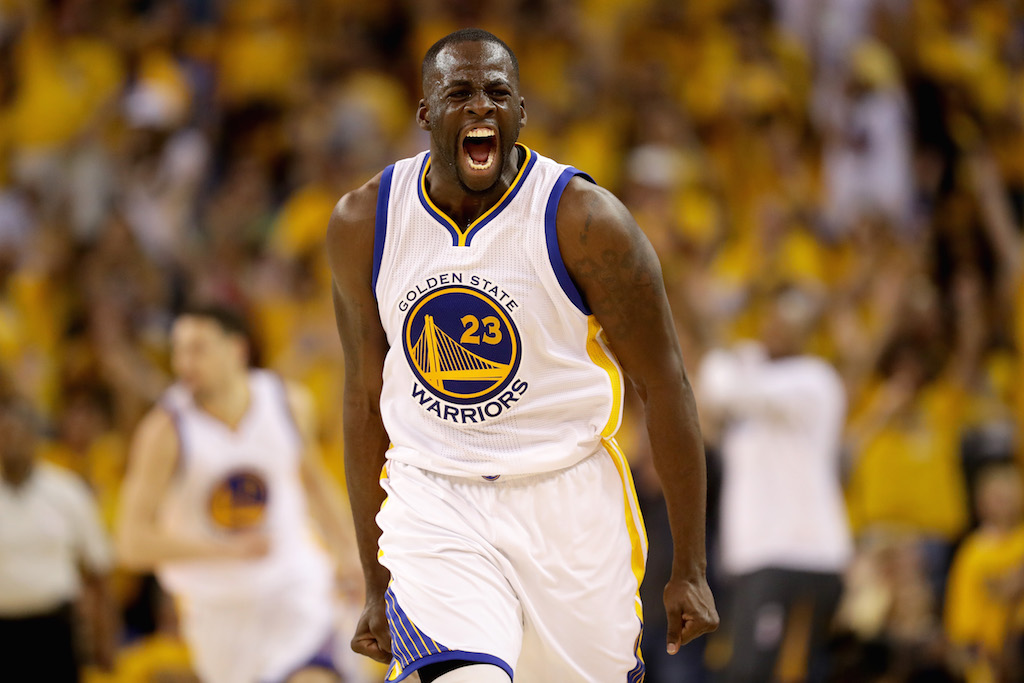 Following the game, Green was made aware of what Barkley said and he wasn't amused. He called the analyst out and responded by saying if Barkley wants to punch him, then he should do it instead of just talking about it.
A lot of guys talk on TV. Stand behind the microphone on the TV screen. Fact of the matter is, if you feel that strongly about something, he's even seen me a million times, then punch me in my face when you see me. If you're not going to punch me in my face when you see me, then shut up. It's no different than somebody sitting behind a computer screen, tweeting, "I'll knock you out," and you never see him in life.
Green continued with a message for the commentator, "Punch me in the face when you see me, or if not, no one cares what you would have done. You're old and it is what it is. You ain't going to punch me when you see me, then stop talking about it, period."
Next: Green isn't the only who was mad. 
Green's mother claps back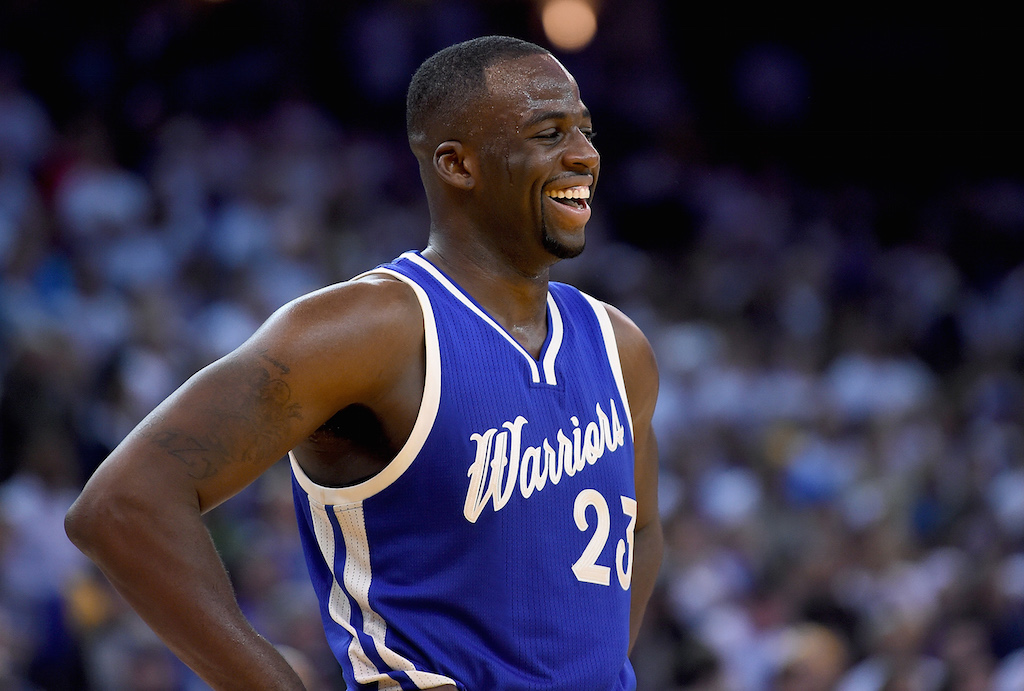 Someone else who took issue with Barkley's comments was Green's mother, Mary Babers Green, who brought up the analyst's past in a series of tweets.
"Charles Barkley I wish you would.. you think Shaq had you RUNNING! He would not have done nothing but run like he did when he started the fight between Dr. J & Bird!" she tweeted, adding, "Dray ain't scared… please believe that! Win or lose HE AINT RUNNING LIKE CHARLES DID!"
Next: Barkley issues a confusing apology. 
Barkley apologizes to Green and his mother
One day after Barkley's comments, and the backlash that followed, the former NBA great issued an apology to Green, sort of.
"I apologize to Draymond Green and his mom. What I said was inappropriate. I would never punch a NBA player, I would never punch a NBA player — I meant what I said, I meant what I said, but I would never punch a NBA player," Barkley clarified.
Sir Charles also admitted that some of his colleagues and mentors reached out to him to let him know that what he said wasn't right.
Next: This superstar didn't like Barkley's apology.
Steph Curry had a problem with the apology
When asked about Barkley's apology, Warriors star Steph Curry didn't find it sincere.
"When I was growing up, and I said something where I was in the wrong, my mom wanted me to apologize. If I said, 'I'm sorry, but I still meant it,' I would've gotten slapped in the face," Curry explained. "When it comes to people with microphones, you can't take that stuff too seriously."
Next: Barkley back to being Barkley. 
Sir Charles isn't cutting out his verbal jabs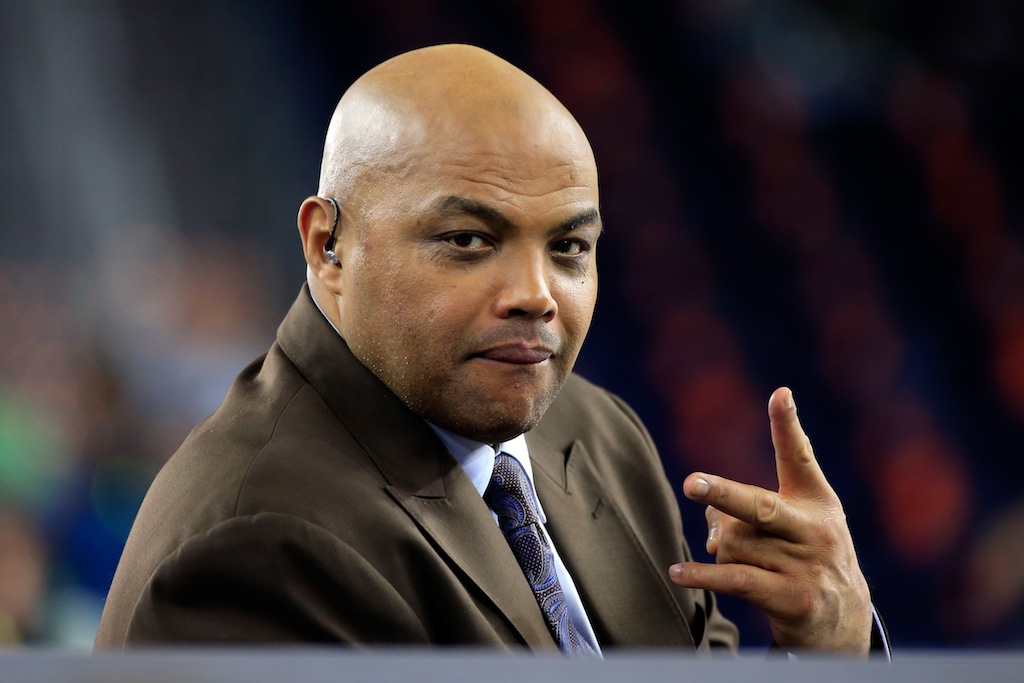 For anyone who thought that Sir Charles was done with verbal jabs or going to bite his tongue after everything, that's just not who he is.  On May 6, Barkley managed to anger fans of the San Antonio Spurs when the TNT team discussed viewership after the Houston Rockets defeated the Utah Jazz in Game 4.
"Texas is a big state, Utah is not that big. We've got all of Texas. We've got Amarillo, Austin, Seguin, El Paso, Dallas, San Antonio, and we weigh them twice," Barkley joked.
The analyst blasted the Alamo City in the past saying it had "big ol women." He later professed his love for San Antonio but couldn't resist throwing his latest jab.
Next: Post-Barkley, Green is dealing with another threat against him. 
Green deals with another threat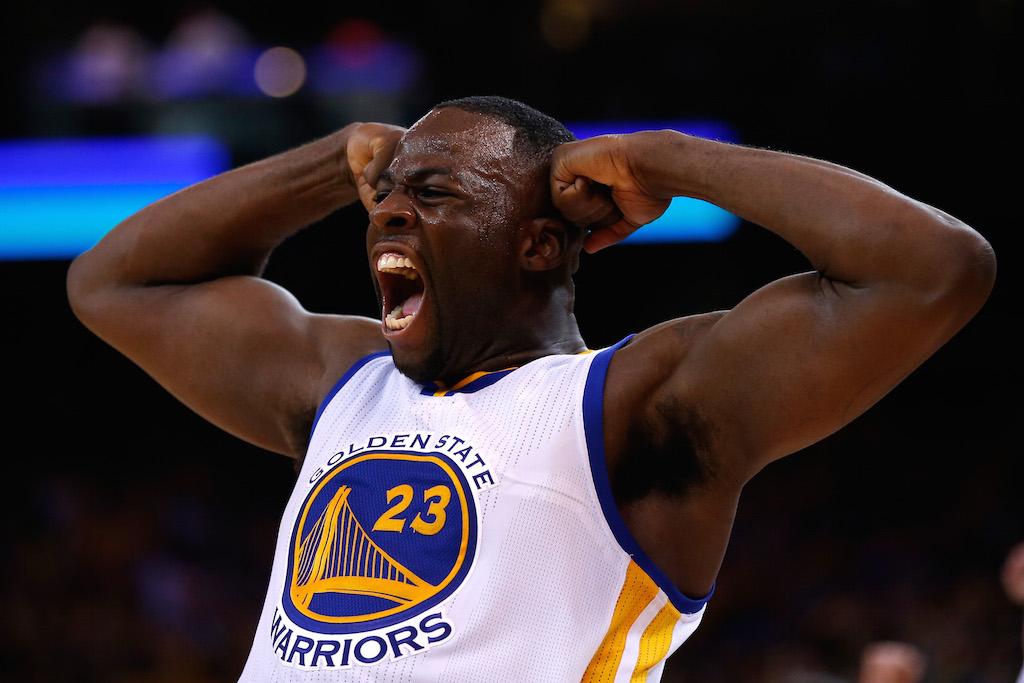 Having learned nothing from the backlash of the Barkley situation, another public figure decided to threaten Green with violence.
During Game 4 of the Western Conference semifinals, a comedian from Louisiana named Andrew Polk tweeted out a threat against Green writing that he hopes the NBA player "gets shot in the face as soon as he leaves the arena." Polk ended up retracting his statement and said it was meant to be an "edgy joke." However, no one found it funny and the comedian deleted his account.
"Our security people will be on it," Warriors head coach Steve Kerr told the media when he addressed the issue on May 7. "I mean, we all know the guy came out and said, 'I was just kidding.' But our security people are all over everything that happens like this. There are plenty of things that happen like this that nobody ever finds out about."
Follow Michelle Kapusta on Twitter @philamichelle.