How the Chicago Cubs Can Become Baseball's Next Dynasty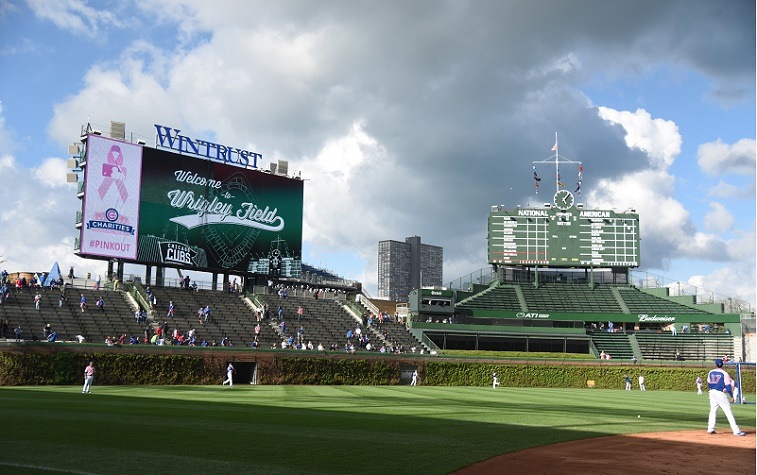 Major League Baseball dynasties are few and far between. Due to the nature of the business in the 21st century, it's difficult for a team to take a stronghold on the game. Still, a few teams in recent memory won several World Series titles in a short window; the New York Yankees, Boston Red Sox, and San Francisco Giants come to mind. But what about the Chicago Cubs?
They've only won a single World Series title. However, a lot of promising things are happening on Chicago's north side. Here are four reasons why the Cubs can become baseball's next dynasty.
Their core is so young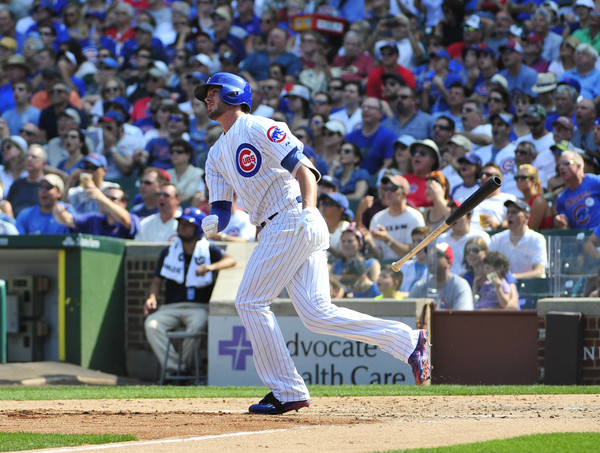 A major key to a baseball dynasty involves a roster with many important players in the prime of their careers. The Cubs can easily check off this box. The average age of Anthony Rizzo, Jason Heyward, Kris Bryant, Addison Russell, Javier Baez, and Willson Contreras heading into the 2017 season is just slightly over 25 years old. This indicates that there's a decent chance these players will only continue improving over the next few years — and that's important.
The Cubs have young position players in hordes, and they get tremendous performances from those players during the 2016 season. They were so good, in fact, that they limited Baez and Contreras to part-time roles. Even so, those same six young players combined to average just slightly more than four wins above replacement this season. This doesn't even include 24-year-old Kyle Schwarber, who has just 269 career plate appearances in the big leagues.
They'll stay together for several years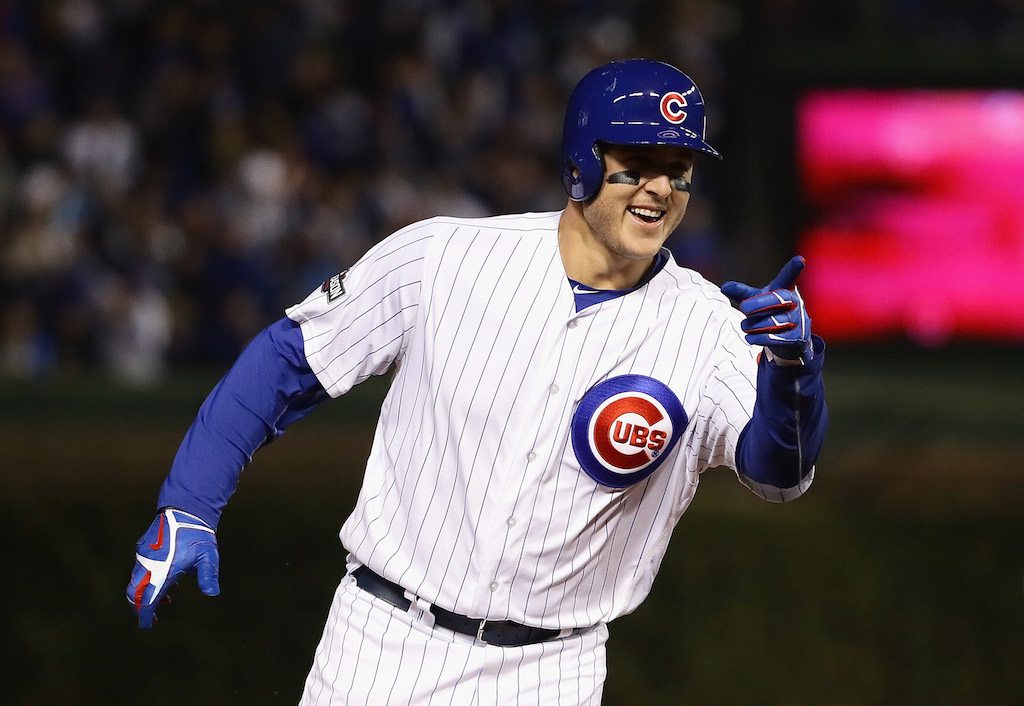 Not only are those young players good, but they will remain in Chicago for a while, too. At least, as long as the front office doesn't trade any of them away. Sure, a few may move in return for players who are better fits or for starting pitching (Jorge Soler comes to mind). But this core is locked in on cheap contracts, giving the Cubs financial flexibility to build the rest of the roster and spend on big free agents.
Rizzo is set to make $54 million over the next five seasons. Bryant won't even be in arbitration for two years and is under team control through 2022, as are Baez, Russell, and Schwarber. Contreras could remain with the team for six full seasons before hitting free agency, and the same goes for talented outfielder Albert Almora Jr. If Cubs critics are already sick of seeing this roster of talented hitters, we have some bad news: This won't change for a long time.
They have more in the pipeline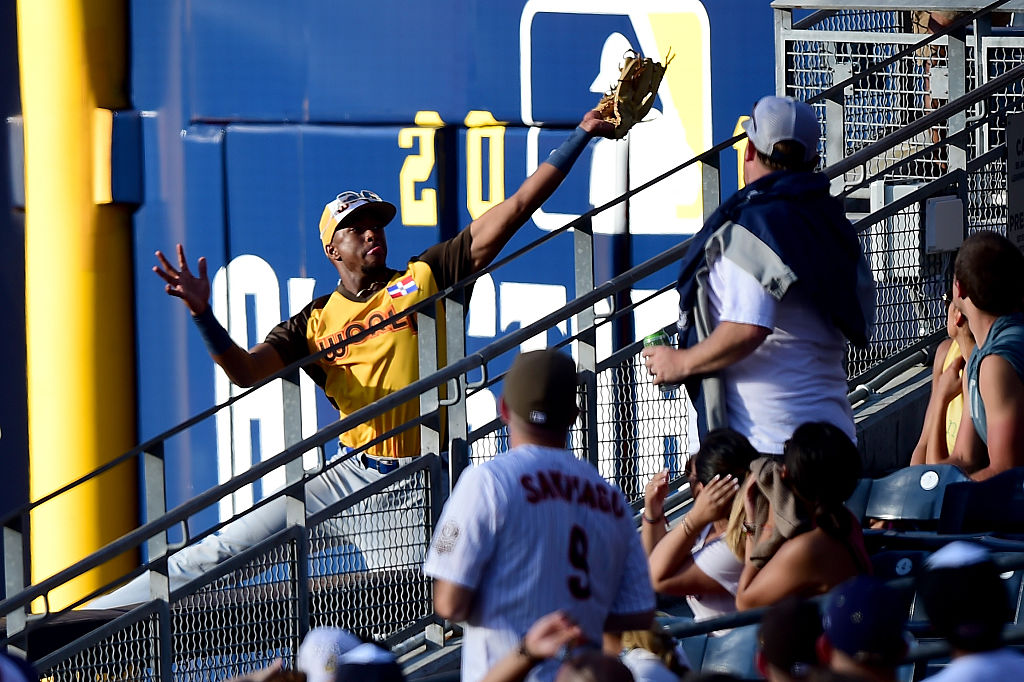 The Cubs may not have one of the top ranked farm systems in Major League Baseball anymore. However, they still have some quality impact talent waiting to get to the big leagues — either with the Cubs or in a deal that helps bring the Cubs more young, quality starting pitching to help extend their window of contention.
The team drafted second baseman Ian Happ in the first round in 2015. He made all of the top-100 prospect lists prior to 2016. As a 21-year-old, he split the season between High-A and Double-A ball, hitting a .810 OPS with 15 home runs in 134 games. Eloy Jimenez, who was a 19-year-old in Single-A this season, is an outfielder with a ton of talent. He hit 14 home runs in 464 plate appearances this year, posting a .901 OPS in a pitcher's league.
Theo Epstein has dynasty experience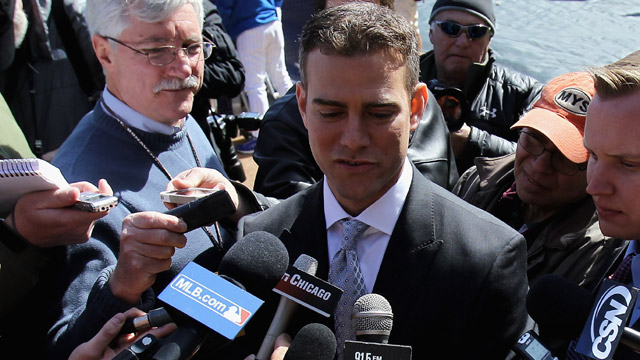 Lest we not forget, the man currently in charge of the Cubs has some experience building a dynasty. It's true that when the Boston Red Sox first won the World Series in 2004, it was with players largely acquired prior to Epstein taking over the franchise. That's why it's even more impressive that he built up a farm system in the wake of a massive success, taking the team to the promised land again in 2007.
The Red Sox won the World Series again in 2013 after Epstein left Boston to run the Cubs, but the team experienced this success largely with players drafted or acquired under Epstein's regime. Suffice to say, the guy running the Cubs' show knows what he's doing. Not only that, but he's not going anywhere. The Cubs gave Epstein a new five-year contract to stick around and usher in the next era of winners at Wrigley Field. If there is a single reason to believe that the Cubs will rattle off a few more World Series victories in the next five to 10 years, Epstein's presence is the biggest.
Statistics courtesy of ESPN and Baseball-Reference.