How the Golden State Warriors Just Made NBA History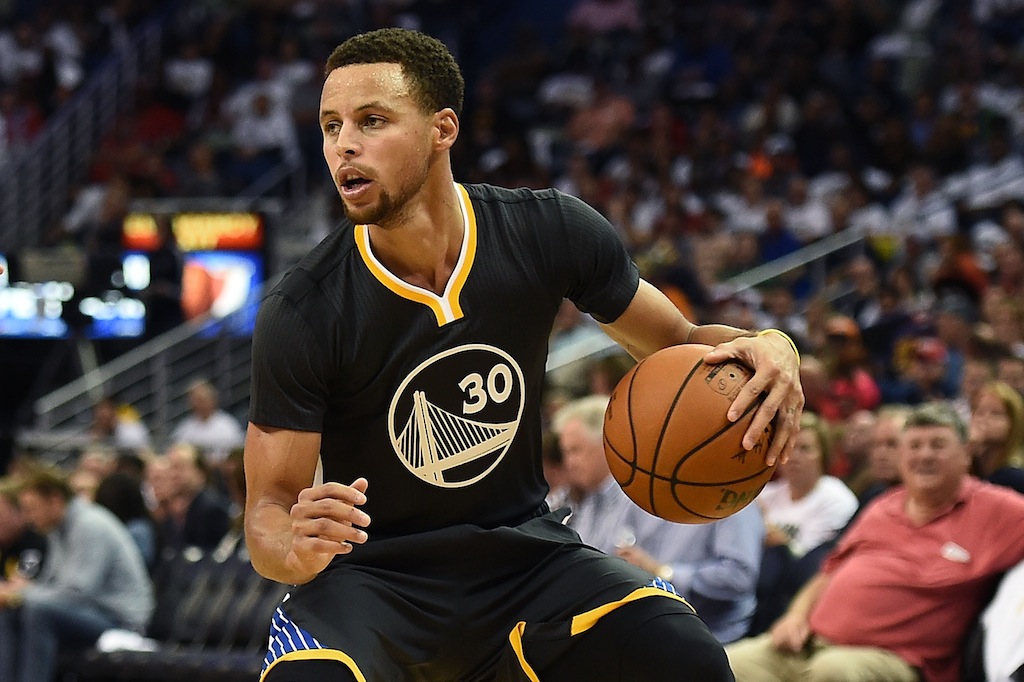 The Golden State Warriors are the defending NBA champions, but so far they're playing like a team with something to prove. If you're among those who believe that luck, as opposed to good old-fashioned talent, was the main culprit behind this group winning the franchise's first title in 40 years, we suggest you rethink your position. Immediately.
The 2014-15 Warriors were a great basketball team. However, as scary as this may sound, after watching the Dubs come back from a 10-point deficit in the fourth quarter to defeat the Los Angeles Clippers 112-108 on Wednesday night, we think this year's group may be even better. If that ends up being the case, then we feel sorry for the rest of the National Basketball Association. We really do.
The Warriors are more than just a team coming off a championship season. They're a club that's playing incredibly inspired ball who genuinely seem to believe they should win each and every time they take the floor. That level of confidence is usually reserved for teams that make up the pantheon of all-time greats. That's saying something.
And while we're not quite ready to place this team among the best the sport has ever seen, it would be wrong of us not to at least acknowledge how impressive this group's start to the season has been. In fact, believe it or not, by opening the year 5-0, these Golden State Warriors have already secured their place in NBA history.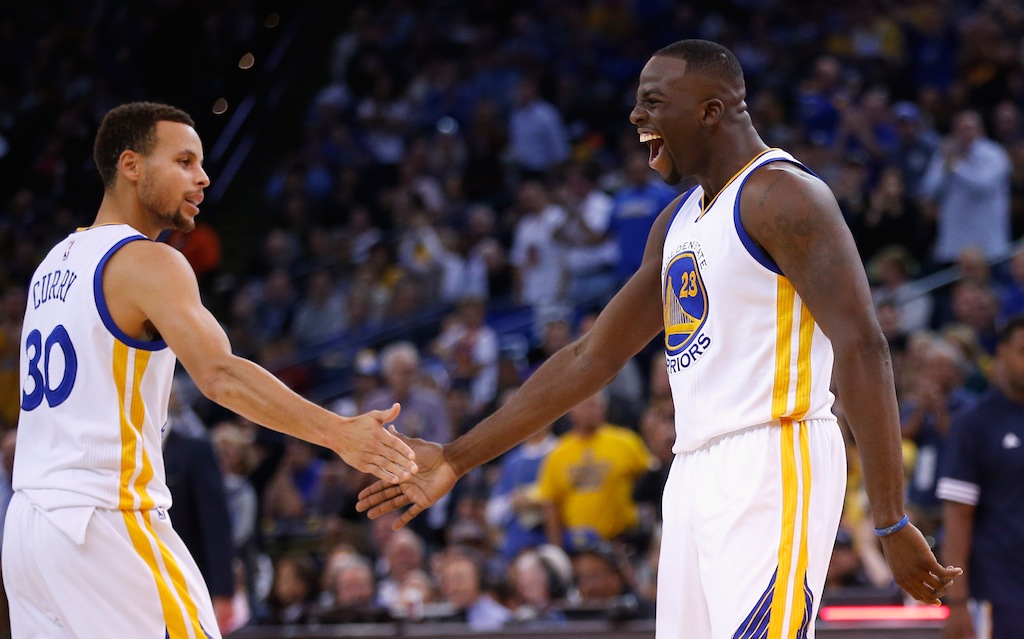 According to ESPN Stats & Info, with their victory on Wednesday night, the Golden State Warriors became just fifth team in NBA history to start 5-0 in consecutive seasons. MVP Stephen Curry usually gets the majority of the love — and he's more than earned his fair share of love — but clearly the Dubs are much more than just one player. They are the ultimate team, and the company they now keep should be enough to confirm just that.
In the history of the National Basketball Association, these are the teams that have had consecutive seasons with 5-0 starts: 1963-64 and 1964-65 Boston Celtics; 1966-67 and 1967-68 Philadelphia 76ers; 1993-94 and 1994-95 Houston Rockets; 1995-96 and 1996-97 Chicago Bulls. And in case you're wondering how the seasons turned out for these particular clubs, let's just say that three out of four went on to win back-to-back titles.
We'd be foolish to believe we could predict how the rest of this NBA season is going to play out. There are too many good teams in the league, too many unknown variables, and too many games left on the schedule. Anything we say would be nothing more than an educated guess. However, if there's one thing we do know it's that these Golden State Warriors have every intention of holding onto their crown. If history tells us anything, they may very well do just that.
All statistics are courtesy of Basketball-Reference.com, ESPN Stats & Info, and ESPN.go.com.