How the Golden State Warriors Paid the Best Team in the NBA
Despite blowing a 3-1 lead against the Cleveland Cavaliers in the NBA Finals, the 2015–16 Golden State Warriors went down, at worst, as one of the best teams in NBA history. That's what happens when you finish the regular season with a 73-9 record. And yet, without a title on the resume, it's hard to place that particular squad at the top of the all-time mountain. One year later, however, the Dubs have a chance to right the ship.
Not only did the 2016–17 Warriors finish the regular season with a 67-15 mark, but they've stormed to their third consecutive NBA Finals appearance on the back of a historic 12-0 postseason mark. You might ask, how is that even possible? Well, besides playing otherworldly basketball on the court (duh), the Warriors have something else going for them — a skilled front office that, despite the challenges of the salary cap, was able to create a juggernaut of a squad.
So how does the Bay Area's longstanding team stack up on a contract basis? Take a look at the players' salary cap hits and see for yourself.
15. Matt Barnes – $242,224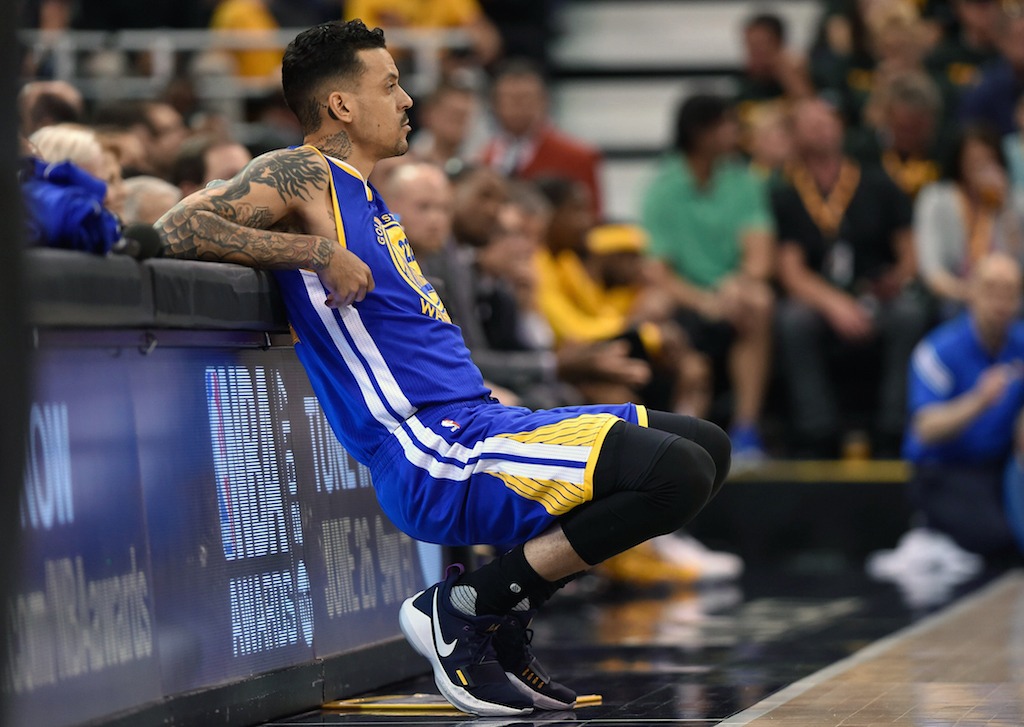 Contract details: unrestricted free agent after 2017
After signing a multi-year deal with Sacramento in July 2016, Matt Barnes was officially waived by the Kings on February 20, 2017. He wasn't on the open market for long, as the Warriors signed him on March 2 to a one-year deal worth $383,351. Barnes was averaging 20.5 minutes per night for the Dubs during the regular season, but his role has become pretty much nonexistent in the playoffs, where he's played just 52 minutes over seven games.
Still, considering Barnes' deal only costs Golden State $242,224 in cap space, the low risk is easily worth the high reward — should the Warriors feel inspired to play him against the Cavs in the Finals, that is.
14.  Patrick McCaw – $543,471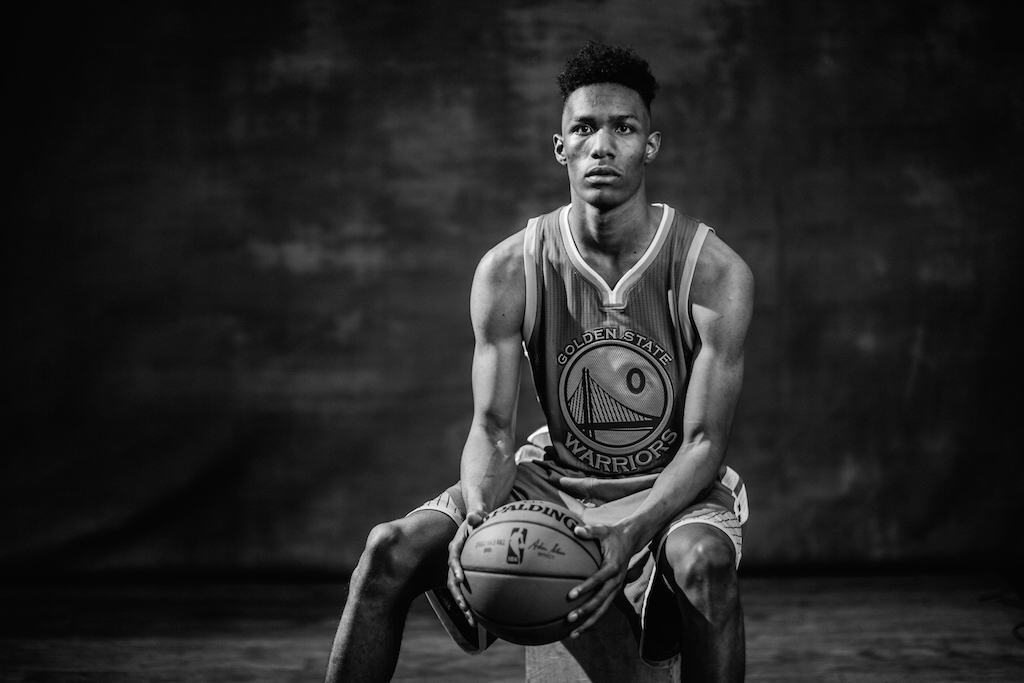 Contract details: in the first year of a two-year (minimum), $1,448,720 contract
The Bucks took Patrick McCaw with the 38th overall pick in the 2016 NBA Draft. However, thanks to a draft-night trade with Golden State, the rookie out of UNLV finds himself in a position to earn a ring in his first NBA season. Not a bad way to start one's career.
McCaw gave the Warriors four points in 15.1 minutes per game during the regular season and has provided roughly the same amount of production during these playoffs. It's unlikely the young shooting guard will be called upon to rise to the occasion on the game's biggest stage. Of course, should any of the contests get out of hand, McCaw will probably get the chance to strut his stuff during garbage time.
10. (tie) James McAdoo – $980,431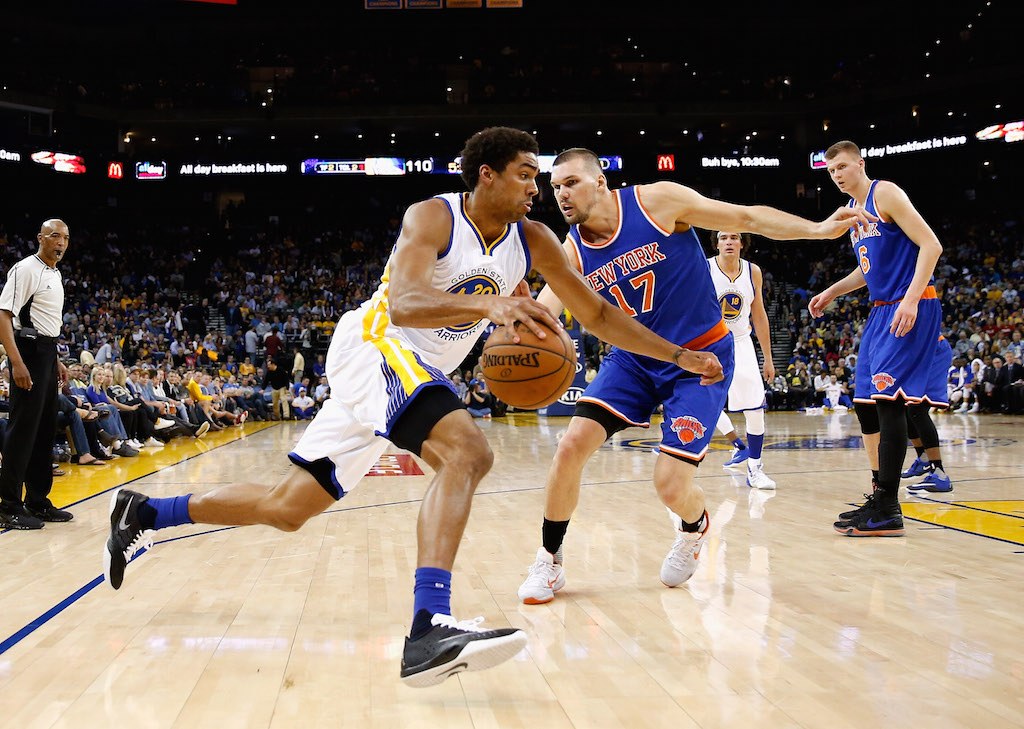 Contract details: restricted free agent after 2017
If the league ever wanted another Danny Green-style redemption story, they could do worse than one that starts like this: After going undrafted after three solid years at North Carolina, James McAdoo kept working, racking up honor after honor in the NBA D-League with the Santa Cruz Defenders.
Ultimately, he signed a 10-day contract — back in 2015 — with the Dubs, kicking off a series of call-ups and call-downs that make him yet another trivia wrinkle on the Golden State bench. Although the Warriors declined to extend a qualifying offer to McAdoo following the 2016 season, they decided to bring him back for the 2016–17 season on a one-year, $980,431 deal.
10. (tie) Ian Clark – $980,431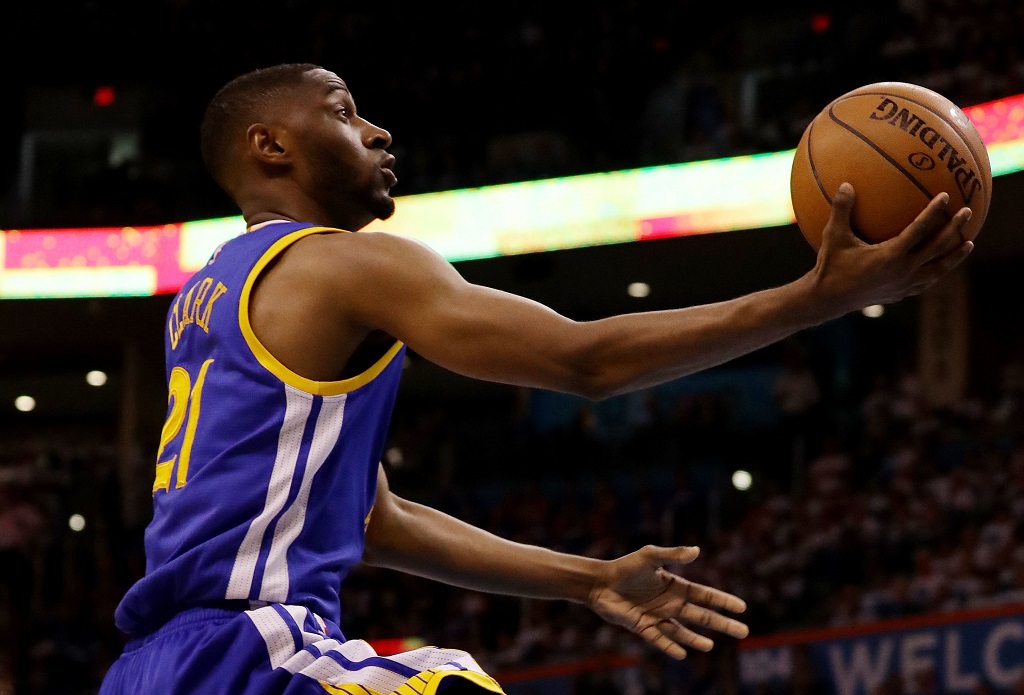 Contract details: unrestricted free agent after 2017
Ian Clark is another undrafted player who all but the most studious NBA fans will have to Google (He doesn't even have a unique last name to share with a beloved player from another era like James McAdoo does — and no, James is not related to Bob, as far as we know). But we'll save you the time.
After not hearing his name called in the 2013 NBA Draft, Clark bounced around the D-League and the NBA fringes, making roster appearances on the Utah Jazz, Idaho Stampede, Denver Nuggets, and Bakersfield Jam before finding his way to the Warriors prior to the 2015–2016 season. He signed another one-year deal with the Warriors last summer.
10. (tie) JaVale McGee – $980,431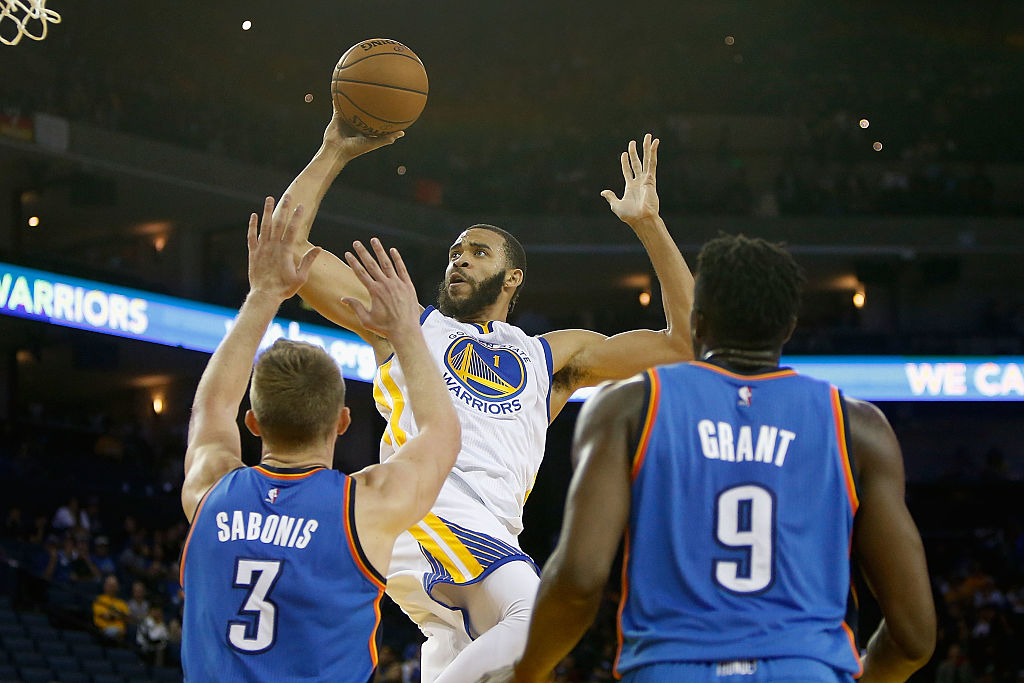 Contract details: unrestricted free agent after 2017
The Warriors got JaVale McGee on the cheap when they signed the veteran center to a one-year, $1.4 million deal back in September. Although his numbers don't pop off the page, the 7-footer has been an solid rotation player for the Dubs, providing them with important frontcourt depth and an impressive ability to finish above the rim. Thanks to his length and underrated athleticism, McGee has been surprising steal for the Warriors this season.
10. (tie) David West – $980,431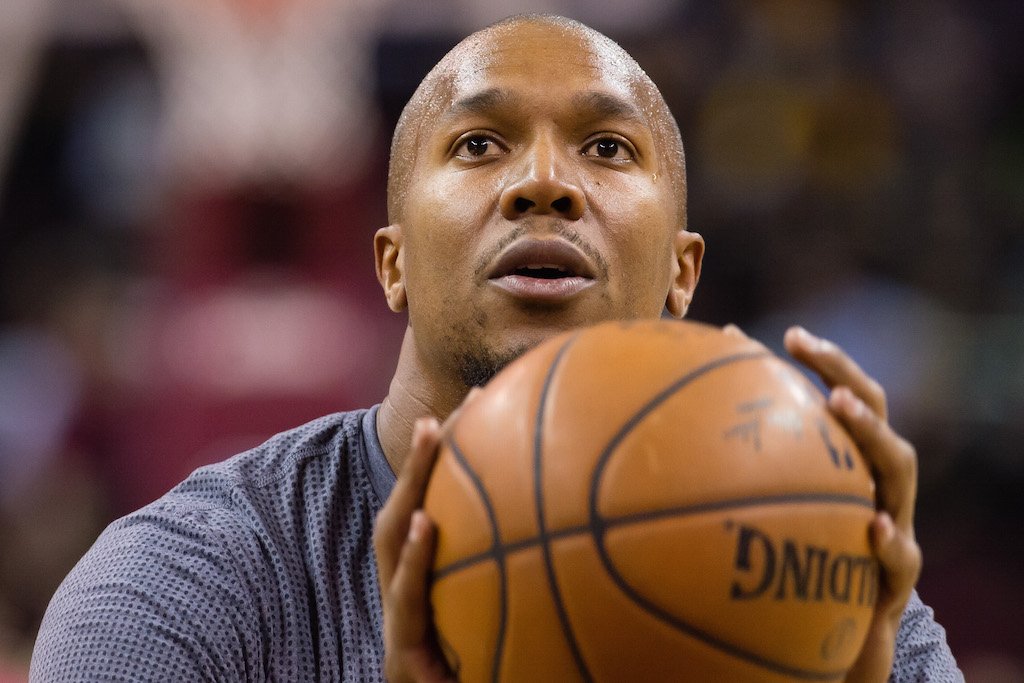 Contract details: unrestricted free agent after 2017
David West has gone from an NBA All-Star to a glorified ring chaser. As harsh as this may sound, it's hard to look as his last two seasons and characterize them any other way. Following one season with the San Antonio Spurs, West declined his option, became an unrestricted free agent, and took his talents to Golden State on a one-year, $1.55 million deal. You know what they say, if you can't beat 'em, join 'em.
9. Damian Jones – $1,171,560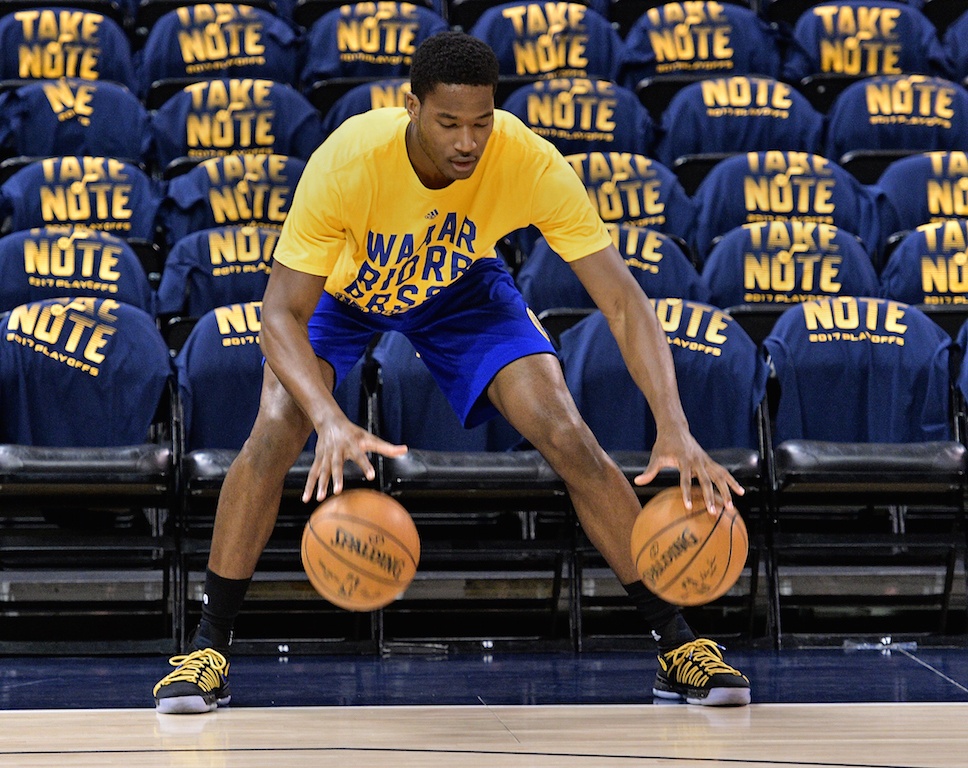 Contract details: rookie contract, signed through 2018 with team options after that
The Warriors selected Damian Jones with the 30th overall pick in the 2016 NBA Draft. Since that point, the former Vanderbilt center has spent the bulk of his rookie season either being assigned to the Santa Cruz Warriors or being recalled from said D-League team. Jones hasn't played much in the 2017 postseason, but he is earning a $1.17 million base salary and is four wins away from winning an NBA championship. We'd say things could be worse.
8. Kevon Looney 
– $1,182,840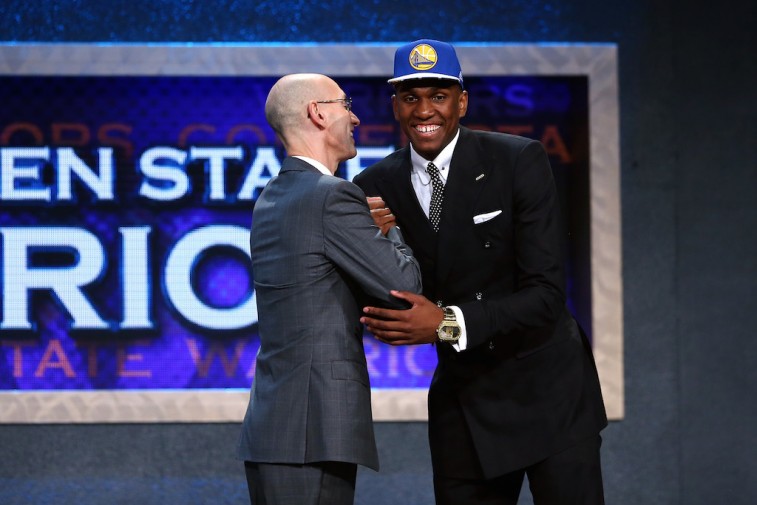 Contract details: rookie contract, team option exercised for 2017–18
We can see the question "Who?" forming in your mind right now. Kevon Looney, the Warriors' 2015 draft pick (selected with the last pick in the first round), has played only an average of 8.4 minutes a night through the first two years of his professional career. However, that doesn't mean he's a throwaway name, as the Golden State of Mind detailed back in March 2016.
7. Zaza Pachulia 
– $2,898,000
Contract details: unrestricted free agent after 2017
Zaza Pachulia came to Golden State this past summer on a one-year, $2,898,000 contract. Aside from providing the Dubs with a sound interior presence, the veteran journeyman is singlehandedly responsible for one of the biggest turning points in the 2017 playoffs, when he stepped on Kawhi Leonard's ankle — in a questionable box out — during Game 1 of the Western Conference finals.  This certainly takes the idea of "earning one's paycheck" to a whole other level.
6. Shaun Livingston 
– $5,782,450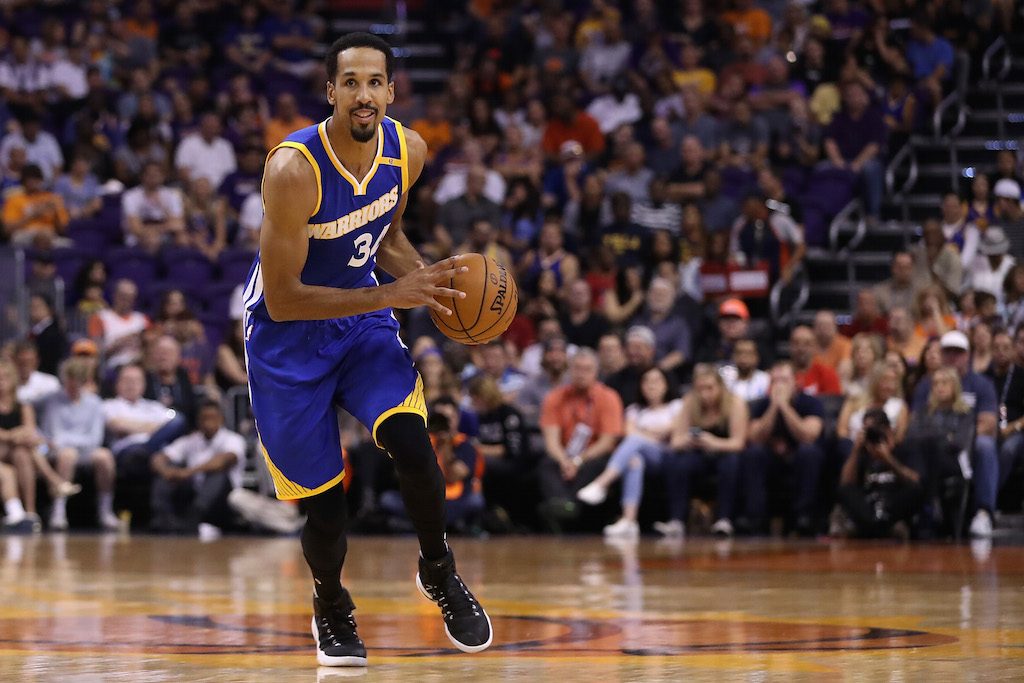 Contract details: unrestricted free agent after 2017
Any time Shaun Livingston gets a game check, an angel gets its wings. The merits of his game will always be debatable and beyond real discussion, as he suffered one of the most graphic injuries in recent NBA memory back in 2007 when his knee did everything you don't want a knee to do (google it if you want, but it's really awful, and we warned you) against the Charlotte Bobcats.
Just like that, one of the most athletic point guards in the league lost nearly two seasons to rehabilitation, and the former fourth overall pick bounced around eight different NBA teams and the D-League before signing with Golden State in 2014. Livingston is pulling in $5,782,450 in 2016–17, the final season of his three-year deal. Given that he's set to become an unrestricted free agent following the season, it'll be interesting to see if the Dubs bring him back.
5. Andre Iguodala 
– $11,131,368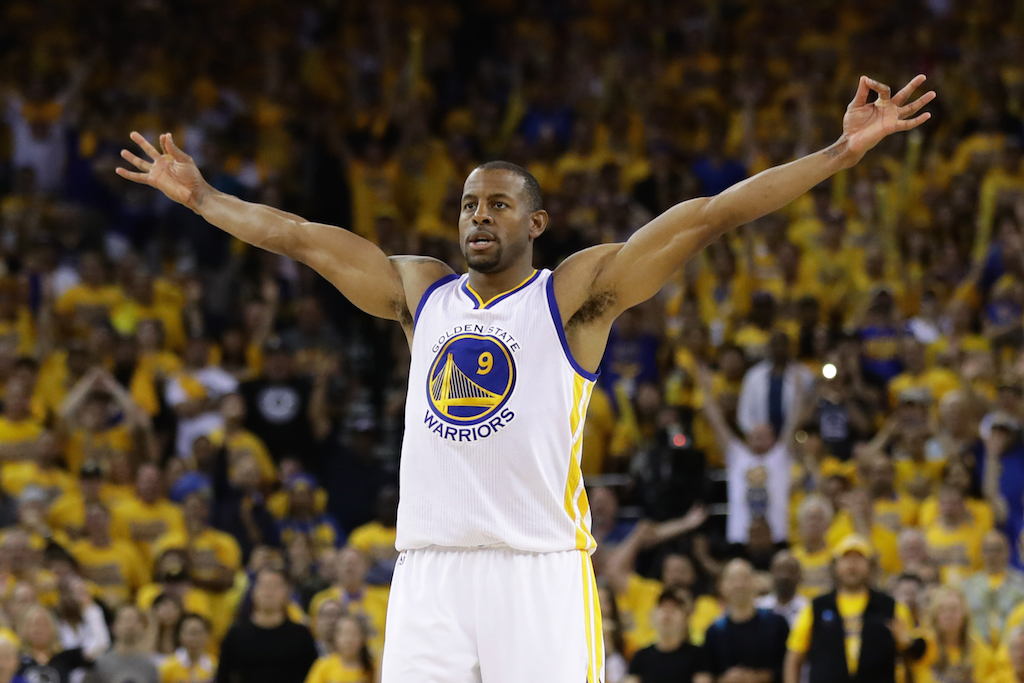 Contract details: unrestricted free agent after 2017
The 2015 NBA Finals MVP and longtime favorite of the League Pass sect, Andre Iguodala is actually still signed to the deal he inked with the Denver Nuggets back in 2013 prior to being traded to Golden State in a three-way deal that seems brutally one-sided in retrospect. Per Basketball Reference:
As part of a 3-team trade, [Iguodala was] traded by the Denver Nuggets to the Golden State Warriors; the Denver Nuggets traded cash and a 2018 2nd round draft pick to the Utah Jazz; the Golden State Warriors traded a 2018 2nd round draft pick to the Denver Nuggets; the Golden State Warriors traded Andris Biedrins, Richard Jefferson, Brandon Rush, a 2014 1st round draft pick (Rodney Hood was later selected), a 2016 2nd round draft pick, a 2017 1st round draft pick and a 2017 2nd round draft pick to the Utah Jazz; the Utah Jazz traded Randy Foye to the Denver Nuggets; and the Utah Jazz traded Kevin Murphy to the Golden State Warriors.
Turns out flipping expiring contracts and draft picks for great two-way players can do a lot for your championship dreams. Who knew? This has been a great second act for Iggy, who struggled to live up to the other A.I. as the max-contract guy he was in Philadelphia, but he is (obviously) a spectacular complementary piece for the Dubs
4. Stephen Curry – $12,112,359
Contract details: unrestricted free agent after 2017
At this point it's safe to say that Curry's praises have well and truly been sung by everyone, even the haters who will swear up and down that he's ruining the game with all those newfangled three-point shots (insert the obligatory Simpsons "Old Man Yells At Cloud" reference here, if you want).
Beyond aesthetics, which are subjective, there's really nothing to bring to bear against this guy, who seems more like a Steve Nash fever dream than a tangible human being when he's really on fire. Even his contract is team-friendly, to deliver the understatement of the season, although it's easy to forget that the deal was viewed as something of a gamble when it was originally announced.
To that end, the Warriors' front office deserves some credit but also some acknowledgement that good fortune smiled on Joe Lacob and company. You can expect the favor to be returned this summer — in the form of a massive payday for Steph.
3. Draymond Green 
– $15,330,435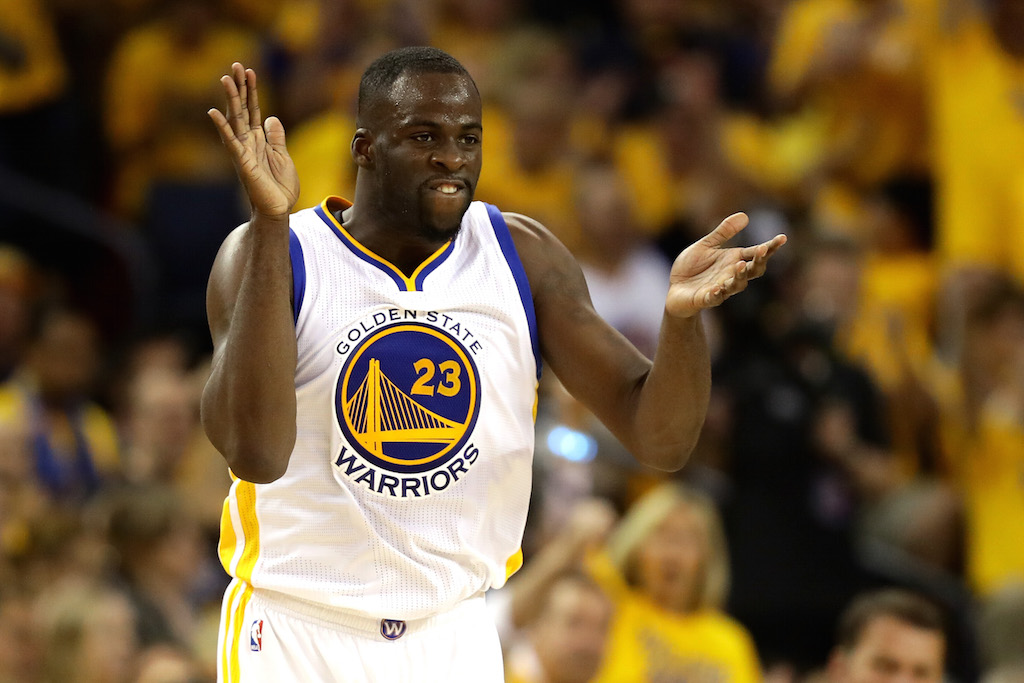 Contract details: in the second year of a five-year, $82,000,000 contract
The ultimate glue guy, Green's unique skill set was rewarded with a massive deal prior to this season. It's safe to say Golden State's front office is pleased with the return on their investment so far.
Moving forward, the biggest struggles facing this team will be how to keep a championship core together while staying within the bounds established by the NBA's salary cap, which exploded thanks the new TV deal going into effect in 2016–17. With Green under contract until 2020, he's clearly a significant piece of their plan moving forward.
2. Klay Thompson 
– 
$15,501,00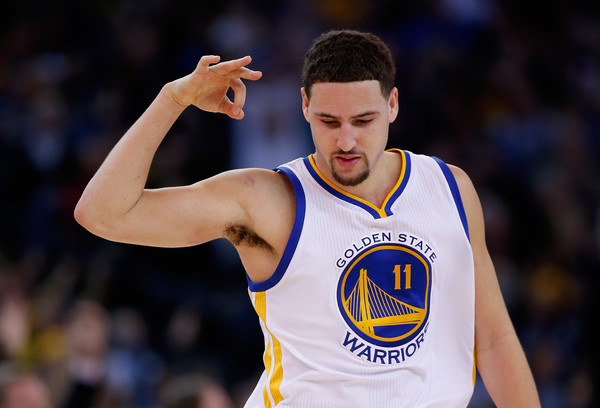 Contract details: in the second year of a four-year, $68,979,450 contract
Klay Thompson was the Golden State Warriors' highest-paid player during the 2015–2016 season. However, thanks to the offseason addition of a certain All-Star, the less-heralded Splash Brother dropped to No. 2 in the latest salary rankings. He may not be earning as much money as KD, but Thompson is hardly struggling. Unless you call making $15.1 million "struggling."
1. Kevin Durant 
– 

$26,540,100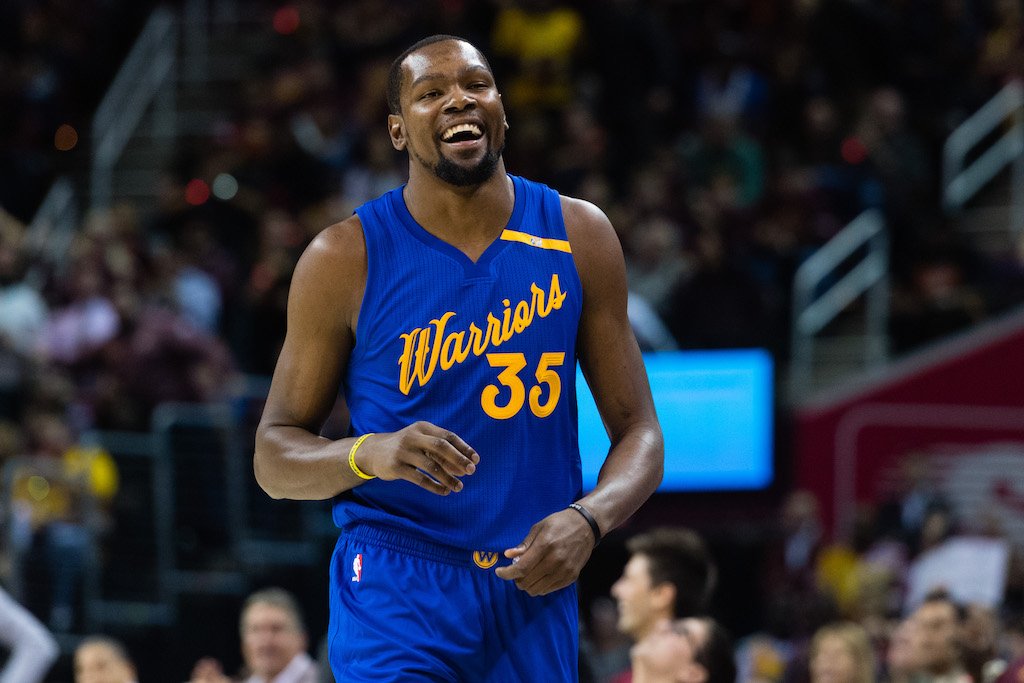 Contract details: player option for $27,734,405 in 2017–18
Fresh off two straight trips to the NBA Finals (including one title), the Warriors decided to upgrade their roster by signing Kevin Durant to a cool two-year, $54,274,505 contract. The addition of the eight-time All-Star has made Golden State's offense even more lethal; the result being a third consecutive NBA Finals appearance. Durant has a player option for the 2017–18 season. Win or lose, we expect he'll opt out of the deal and become a free agent. It is the fiscally responsible decision after all.
Data, salary, and information courtesy of Spotrac and Basketball-Reference.