How the NBA Has Made Steph Curry's Family Millions Richer
Members of the Curry family are no strangers to the world of professional basketball. Dell Curry, now retired, played 16 seasons in the NBA, starting in 1986 with the Utah Jazz. Now both of his sons compete in the NBA as well.
The Golden State Warriors' Steph Curry is one of the highest-paid players in the league. Seth, who recently married the daughter of basketball great Doc Rivers, plays for the Dallas Mavericks. Curry's daughter, Sydel, is married to Charlotte Hornets player, Damion Lee. Basketball is in this family's blood, and their love for the sport has made them millions.
How basketball jumpstarted the Curry family's success
In 1988, Dell married the love of his life, Sonya, whom he met while attending Virginia Tech. They share three children, two daughters-in-law, and four grandchildren. Basketball has always been an integral part of their lives. In fact, basketball is really what gave Dell the start his family needed to build their own careers and successful business ventures. 
Now 55 years of age and retired, Dell remains active with the Charlotte Hornets, where he played for 10 years. He is a highly regarded broadcaster, franchise ambassador, and advisor for special projects. In 1998, the family created The Dell Curry Foundation to help the youth of Charlotte, North Carolina.
The net worth of the Curry family empire
Dell Curry
Dell has a reported net worth of $16.6 million. According to Hoops Hype, he earned more than $19.3 million throughout his NBA career. In 1987, his first-year contract was valued at $250,000. Dell's final year in the league, 2001-02, saw him pull in annual earnings of $2.1 million.
Steph Curry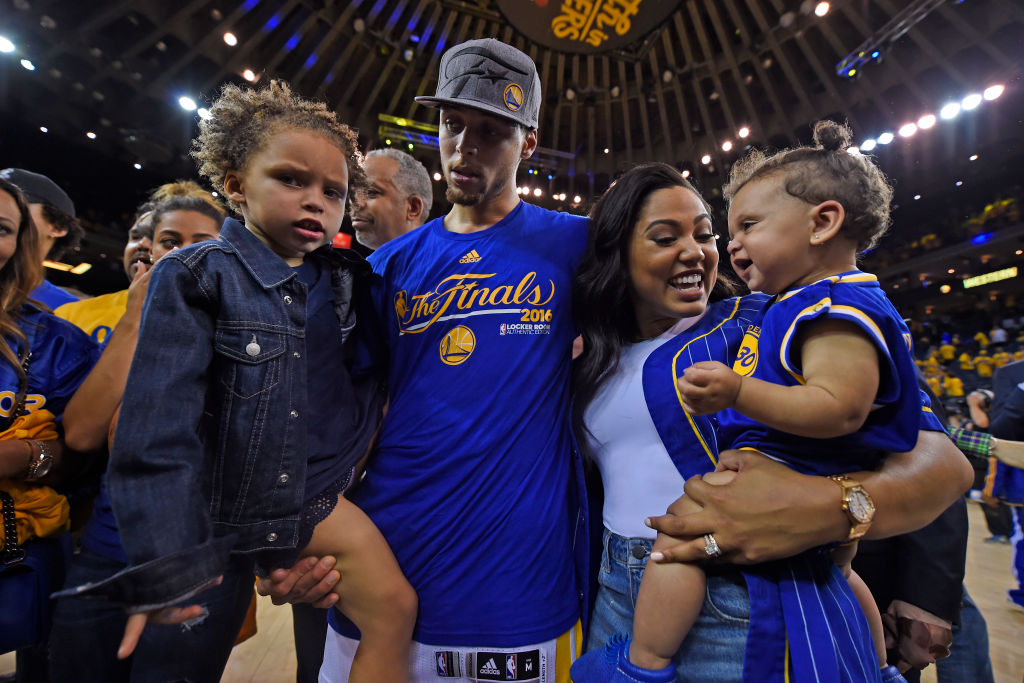 Stephen has followed in his father's footsteps, with the paychecks to prove it. Surpassing legends like LeBron James and Kevin Durant, he now earns the highest salary in the NBA, according to Black Enterprise.
In 2017, the point guard signed a five-year, $201 million, no-option deal with the Warriors — a record-breaking contract in the NBA. In fact, Steph earned $40.2 million in the 2019-20 season alone. His current salary, along with endorsement deals, gives Steph an estimated net worth of $90 million.
Seth Curry
With an estimated net worth of $3 million, Steph's younger brother plays for the Dallas Mavericks. Seth is working hard to become a consistent player as his game develops.
Now that the NBA is on a temporary hold, the Duke alum has found a way to keep busy. Along with four other Mavs, he will participate in a five-on-five NBA 2k20 video game tournament against several Milwaukee Bucks. As captain of the online virtual team, he hopes to entertain fans while they wait for league play to resume.
Sydel Curry
Sydel Curry, the only daughter in the family, has an estimated net worth of $300,000. A graduate of Elon University, where she played Division 1 volleyball, she is successful in her own right. The 25-year-old social media influencer manages her brand, "A Curry Girl," which partners with Neiman Marcus. She's also involved in Domaine Curry, a Napa wine company she developed with her sister-in-law Ayesha Curry.
Ayesha Curry
Worth an estimated $16 million, this mother of three keeps busy as a chef, author, and TV personality. Ayesha hosts cooking show Ayesha's Home Kitchen on the Food Network. She also owns International Smoke, a barbecue restaurant with locations in three major cities. Ayesha even has a successful product line, best-selling cookbook, and a cooking app.