How the NBA is Going Nascar for the 2016 All-Star Game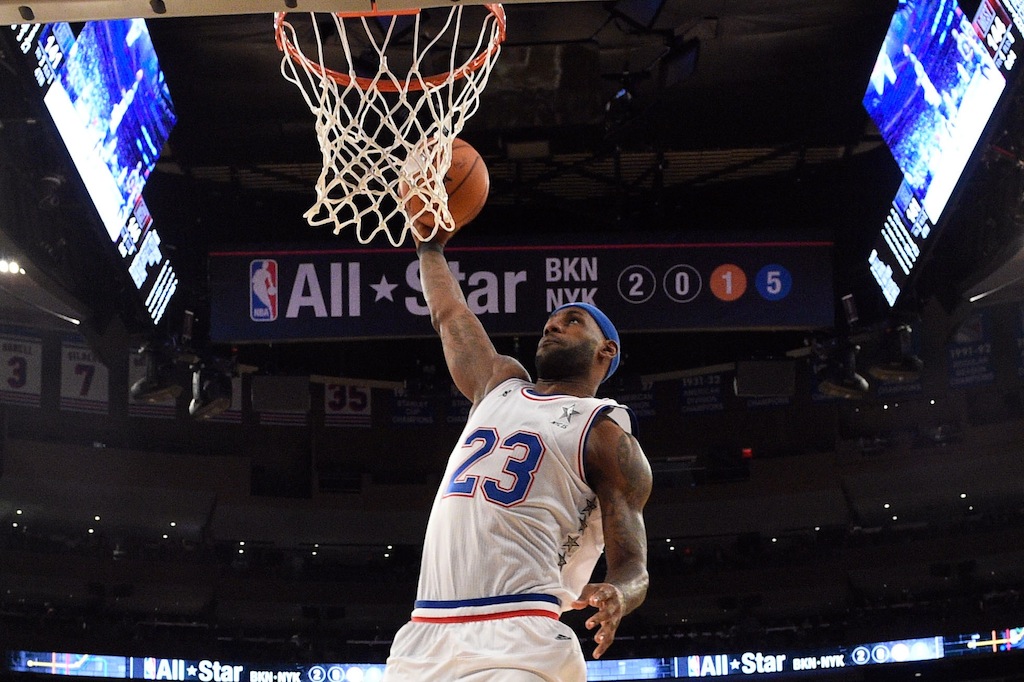 We've seen what can happen when professional sports leagues, such as the NFL and corporate brands, come together. If done correctly, it can be magical. However, there is a big difference between a graphic artist's attempt to be creative and an official real-life application — especially when you're talking about team jerseys. However, that's about to change. At least for one night.
As first reported by The Wall Street Journal, the NBA announced it is permitting its official car sponsor, Kia, to put a?? 3.25-inch-by-1.6-inch? logo patch? on the upper left-hand part of player jerseys for both the 2016 and 2017 All-Star games. That's right, folks. The NBA is officially going Nascar.
Although this will be the first time in history that one of the four major American professional sports will feature a game where jerseys are displaying a? non-apparel logo, it's not as if this was a spur-of-the-moment decision.
Said Emilio Collins, NBA executive vice president of global marketing partnerships, "It's something we've been looking at for a number of years." When asked if this will, at some point, carry over into the regular season, Collins went on to say, "We continue to work on that beyond All-Star, with all the considerations we have to factor in."
If you were curious to learn how this game-changing development came about, the answer is fairly simple: ad buys.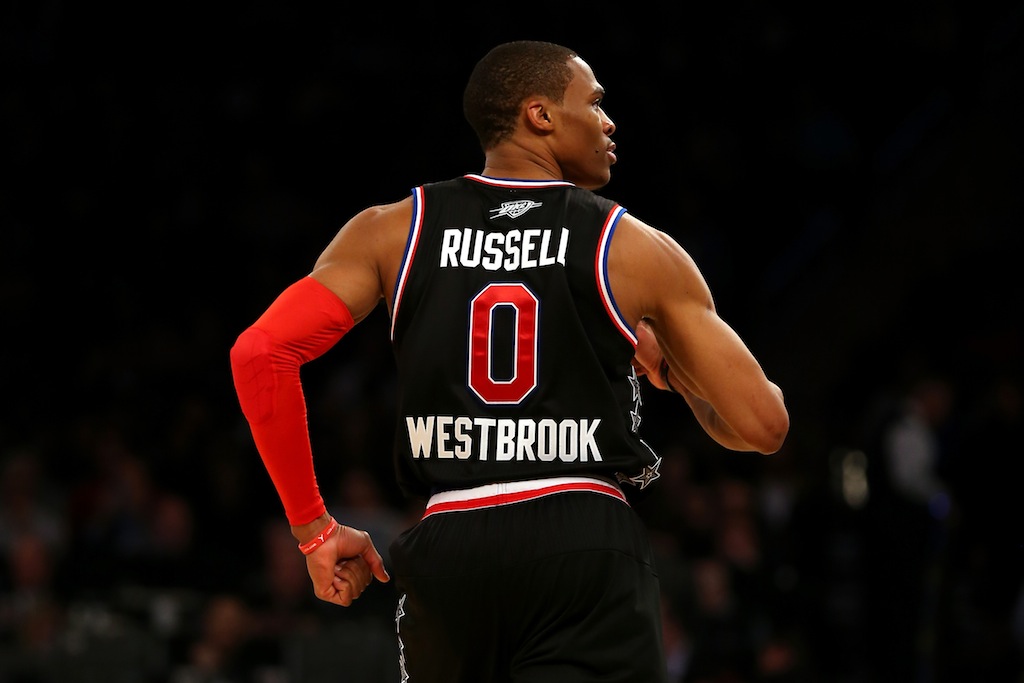 As it turns out, this specific arrangement was part of an advertising buy between Turner Sports, the official broadcast rights holder for the NBA All-Star game, and sponsor Kia Motors America.
During last year's TV deal negotiations, Turner wanted to know if the league would, as ESPN put it, "be willing to allow the network to offer real estate on the game jersey to make an in-game advertising buy more appealing and valuable." The rest, as they say, is history.
What makes this situation so interesting is that back in 2011, it was NBA commissioner Adam Silver — the deputy commissioner at the time — who felt that advertisement logos on jerseys could bring in at least $100 million for the league and its owners. Of course, on account of concerns from the NBA's current TV partners, which suggest "a logo from a non-advertiser could undermine them," the league hasn't aggressively pursued this potential moneymaking venture.
For now, if you're one of those sports fans who loves the idea of seeing your favorite players don jerseys covered in corporate sponsorships, we suggest you devote your time to other professional leagues. The National Basketball Association is only planning to bring you the goods for one game this season.
So get your engines ready. The race will start soon. Only All-Stars need apply.
All statistics are courtesy of the Wall Street Journal and ESPN.go.com.