How the NBA Plans to Make History in Africa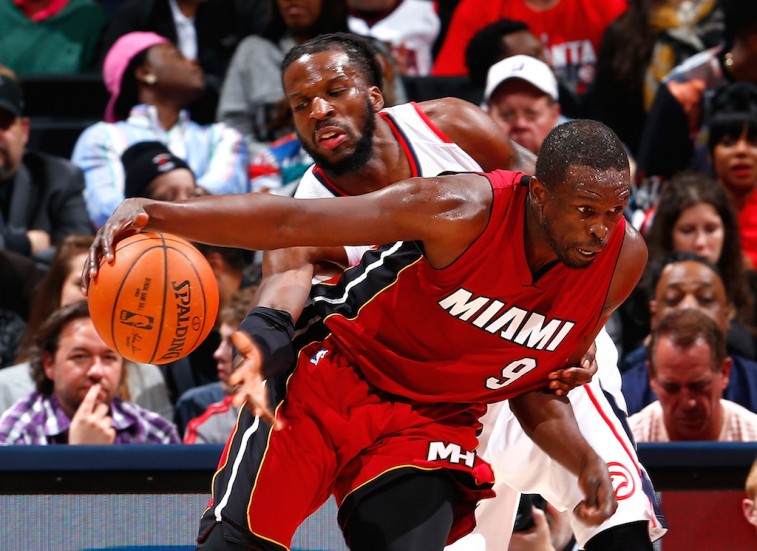 There can be no denying that the game of basketball is internationally popular. It is a global sport that connects people of different countries and cultures who may share nothing else in common. And yet, as Americans, we're so used to the National Basketball Association being a permanent fixture in our everyday lives, that we occasionally take it for granted; sometimes forgetting the influence this league has throughout the rest of the world. Which is why it's always nice to be reminded of this small tidbit; especially when the NBA decides to put it's reach to good use.
On August 1, the NBA will hold its first-ever exhibition game in Africa. Dubbed the "NBA Africa Game 2015," this contest will be played at the 5,000-seat Ellis Park Arena — which has already sold out — in Johannesburg, South Africa, and will be broadcast live on ESPN. Featuring Team Africa versus Team World, the game will played to raise support for the Boys & Girls Clubs of South Africa and the SOS Children's Villages Association of South Africa, as well as the Nelson Mandela Foundation.
According to ESPN, the league first discussed plans for this exhibition last summer during a Basketball Without Borders camp and NBA Cares event in Africa. Captaining Team Africa will be Miami Heat small forward Luol Deng, who played an intricate role in helping make this game a reality.
"A lot of players from Africa and all over the world work so hard to make it to the NBA so they can represent their country with pride," said Deng, who spent time last season recruiting NBA players to participate. "Now, to finally have a chance to bring the game we all love home to Africa … it's hard to really explain how much that means. It will impact people the rest of their lives."
Deng is absolutely right about that; especially when you consider that he won't be the only NBA superstar participating in the event.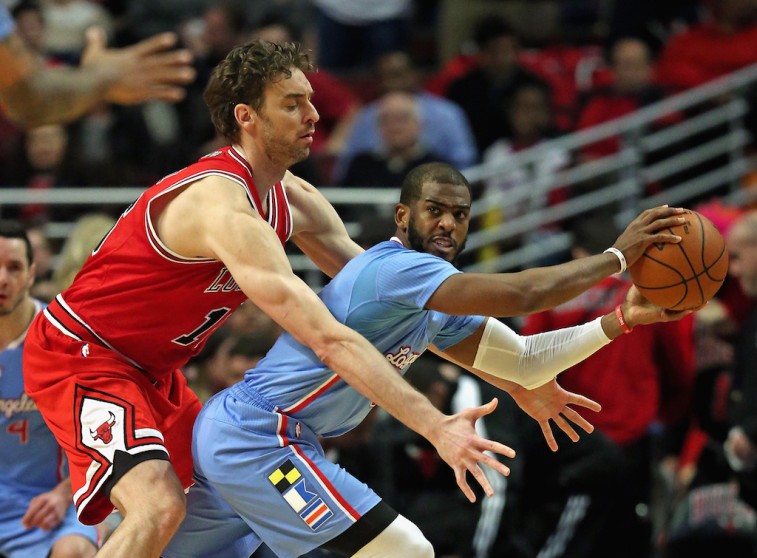 Team Africa will be coach by San Antonio Spurs coach Gregg Popovich and be made up of NBA players who are first- and second-generation descendants of African families. With Deng leading the way, the remaining members of this roster will include:
Al-Farouq Aminu (Portland Trail Blazers; US; parents from Nigeria), Giannis Antetokounmpo (Milwaukee Bucks; Greece; parents from Nigeria), Nicolas Batum (Charlotte Hornets; France; parent from Cameroon), Bismack Biyombo (Toronto Raptors; Democratic Republic of the Congo), Boris Diaw (San Antonio Spurs; France; parent from Senegal), Gorgui Dieng (Minnesota Timberwolves; Senegal), Festus Ezeli (Golden State Warriors; Nigeria), Serge Ibaka (Oklahoma City Thunder; Congo)*, and Luc Mbah a Moute (Sacramento Kings; Cameroon).
Of course, not to be outdone, Team World is equally as formidable. With Los Angeles Clippers point guard Chris Paul captaining the squad — which will be coached by Brooklyn Nets head coach Lionel Hollins —  this team is made up of the following players:
Bradley Beal (Washington Wizards; US), Kenneth Faried (Denver Nuggets; US), Marc Gasol (Memphis Grizzlies; Spain), Pau Gasol (Chicago Bulls; Spain), Jeff Green (Memphis Grizzlies; US), Marcus Smart (Boston Celtics; US), Evan Turner (Boston Celtics; US) and Nikola Vucevic (Orlando Magic; Montenegro).
When these two talented teams take the floor on August 1, it will be about much more than just your average basketball game. This exhibition will play a part in bridging the gap between one of the world's most influential professional sports league and a country that holds it in such hire regard. This single event has the power to affect countless lives. This one game will be history in the making.
All information is courtesy of ESPN.go.com and NBA Africa.