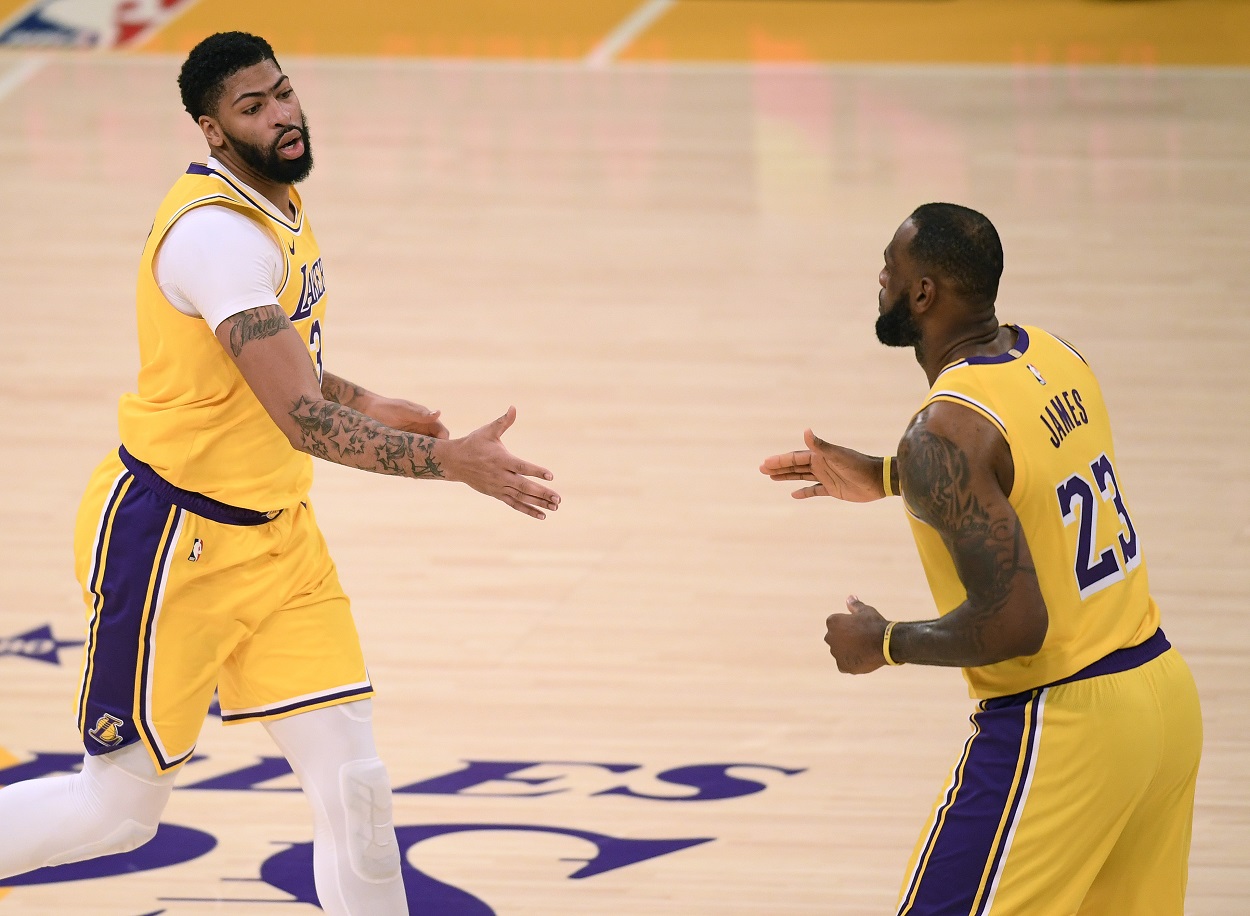 How the Not-So-Good News the Lakers Just Got on Anthony Davis Could Actually Benefit LeBron James
A look at how the recent calf injury to Los Angeles Lakers star Anthony Davis could actually end up benefitting LeBron James.
To say the defending champion Los Angeles Lakers received devastating news on Monday concerning Anthony Davis' calf strain might be a bit of an overstatement but it certainly wasn't great news either as the seven-time All-Star will miss at least a couple of weeks with the injury. Sure, the Lakers will have to adjust for a bit and might drop a spot or two in the Western Conference standings — or maybe they won't. That's the beauty of having LeBron James on your team. James will obviously have to bear a little more weight over the next few weeks but the injury to Davis could actually help LeBron win his first NBA MVP trophy in eight years.
Anthony Davis will be out of the LA Lakers lineup for at least two to three weeks
After missing two games last week with tendinosis in his right Achilles, Anthony Davis returned to the Lakers' lineup this past Friday night and looked fantastic. He scored a team-high 35 points on 16-for-27 shooting and adding nine rebounds in LA's comeback win over the Grizzlies, which marked the second straight game in which the Lakers overcame a 20-point deficit to win.
However, two nights later in the Lakers' loss to the Nuggets, Davis bumped legs with Denver center Nikola Jokic on a drive to the rim late in the first half and aggravated his lower right leg. He stayed in the game to shoot his two free throws, making both, but was then taken out and limped back to the locker room. LeBron James did his best to keep LA in the game as he finished just one assist short of a triple-double but it wasn't enough as the Lakers suffered their first loss in eight games.
Davis underwent an MRI on Monday, which revealed the calf strain and the aggravated tendinosis but thankfully not a rupture of the Achilles tendon, which would have put him on the shelf for about a year. AD will be reevaluated in two to three weeks and likely won't return to the Lakers lineup until after the All-Star break concludes on March 10.
So, again, it's not the best news but things certainly could have been much worse.
The Anthony Davis injury could actually help LeBron James win NBA MVP for the first time since 2013
It's a little crazy that LeBron James hasn't won NBA MVP since the 2012-2013 season, which was his third campaign with the Miami Heat, but the injury to Anthony Davis might actually help put an end to that streak.
James was easily already in the conversation as he's having yet another fantastic season, averaging 25.5 points, eight rebounds, and eight assists per game, numbers that will likely go up as he'll have to take on more responsibility on the offensive end with Davis out of the lineup.
The big key, at least in this writer's humble opinion, will be that the Lakers will need to continue to win for James to keep himself in the MVP race. Heading into Tuesday night's matchup with the Timberwolves, LA stands at 21-7, the second-best record in the Western Conference behind only the Utah Jazz.
If LeBron James can keep the Lakers in that top two or three in the West with Anthony Davis on the sidelines and then goes and closes the season strong, he'll be right there in the MVP race, although there is some pretty stiff competition out there.
LeBron James will have some stiff competition in the NBA MVP race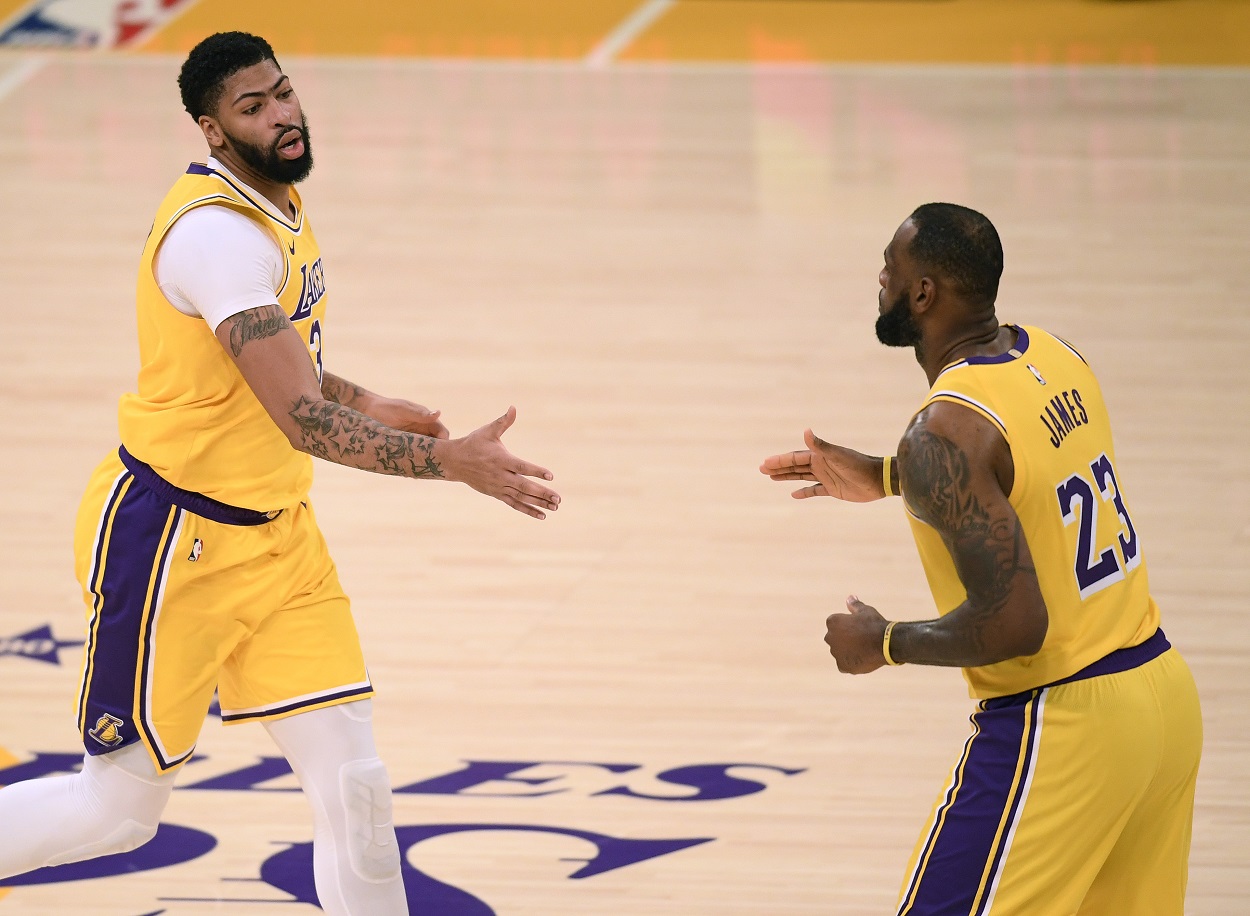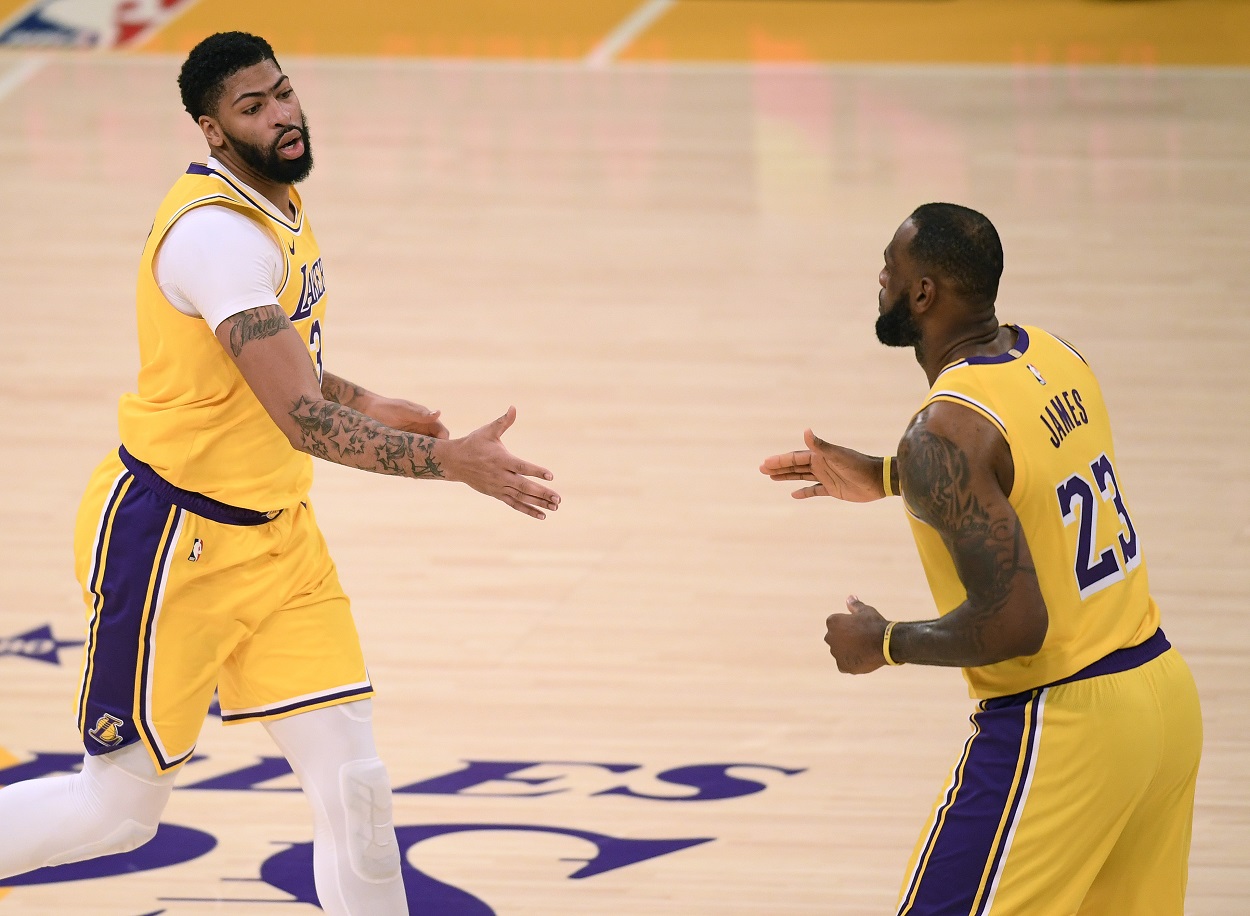 Even if LeBron James keeps the Lakers in the top two or three spots in the West, it certainly doesn't mean he'll be a lock for NBA MVP as there are a lot of options to consider right now.
While the Denver Nuggets might need to improve a bit for him to have a real chance, Nikola Jokic might be the frontrunner right now. He's averaging 26.5 points per game while shooting 56.4% from the floor and is adding 11.5 rebounds and 8.7 assists per night as well. That's a phenomenal line to have.
Philadelphia 76ers big man Joel Embiid certainly has a case as well. The Sixers currently own the best record in the East and Embiid is averaging 29.6 points and 10.8 rebounds. Kawhi Leonard is in the mix. Rudy Gobert certainly deserves some consideration. Damian Lillard is right there. And, of course, there's two-time reigning NBA MVP Giannis Antetokounmpo.
So, again, it's not as if this injury to Anthony Davis has locked up NBA MVP for LeBron James but the chances of him joining Michael Jordan with five of those trophies has certainly risen a bit. But if LeBron wants to inch closer to MJ by winning a fifth title, he'll definitely need Davis back in the Lakers lineup before the postseason begins.
Stats courtesy of Basketball Reference