Here's How the Red Sox Miss the Playoffs in 2017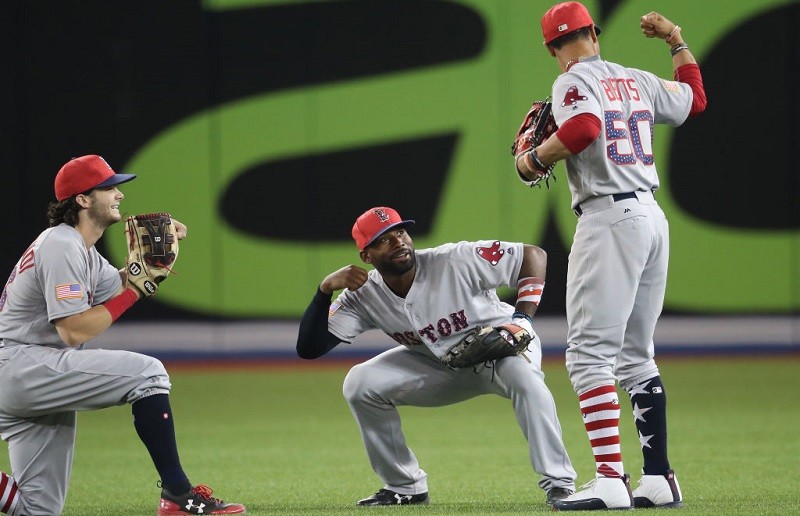 Originally published July 28, 2017
Have you heard about the rebuilt and absolutely loaded Boston Red Sox? Not only do All-Stars Xander Bogaerts, Mookie Betts, Dustin Pedroia, and Jackie Bradley play every day, but they also have one of the most stocked pitching staffs of all time. In just the past few years, GM Dave Dombrowski signed the top free-agent arm (Cy Young winner David Price), acquired a top NL pitcher (Drew Pomeranz), and gutted the farm system to bring in Chris Sale (another Cy Young winner).
That rotation also includes 2016 AL Cy Young winner Rick Porcello and young phenom Eduardo Rodriguez. (Why not Sonny Gray and Yu Darvish, too?) Meanwhile, Dombrowski's never-ending pursuit of the perfect bullpen meant trades for Craig Kimbrel, Carson Smith, Tyler Thornburg, and Fernando Abad (among others) in the past two seasons. You can see why Yankees GM Brian Cashman called this group "the Golden State Warriors of baseball."
So why aren't the Red Sox all that good? Projections had them winning the World Series in 2016 and more or less the same in 2017. But Boston is a longshot for a title at this point. In fact, we're not so sure this team will even make the playoffs. Here's an easy path to the Red Sox missing the postseason.
1. Price is hurt or ineffective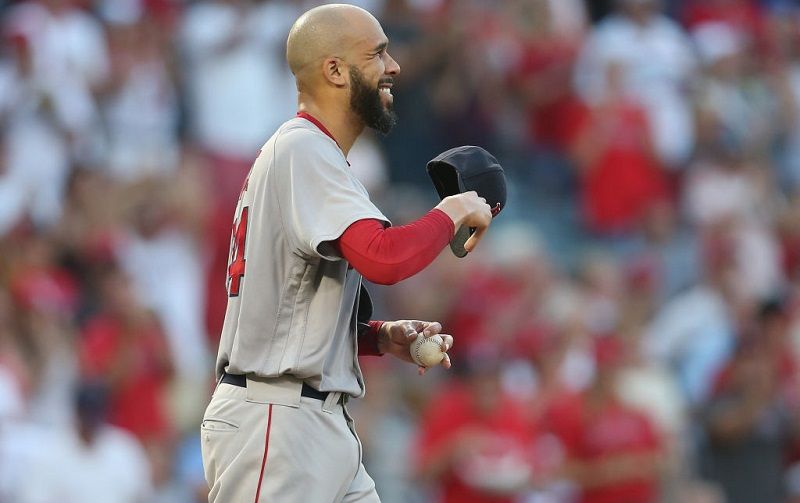 Look, we can talk all day about the talent of Porcello, Pomeranz, and E-Rod, but without peak Price and Sale this team won't win a World Series. In fact, we question whether it's possible to make the playoffs without Boston's powerhouse one-two punch. Porcello's lost year (4-13, 4.52 ERA) only stopped being laughable in July. As for Pomeranz and Rodriguez, getting six innings out of either is a minor miracle these days.
With these things in mind, Price's trip to the DL on July 28 (elbow) came as awfully bad news for a club barely hanging onto first place. He can his take 10 days without leaving the Red Sox in a lurch, but if he misses a month or more this team has a problem. At present, Sale is the only dominant force to start a game, and he only gets to pitch every five days.
2. The continued power outage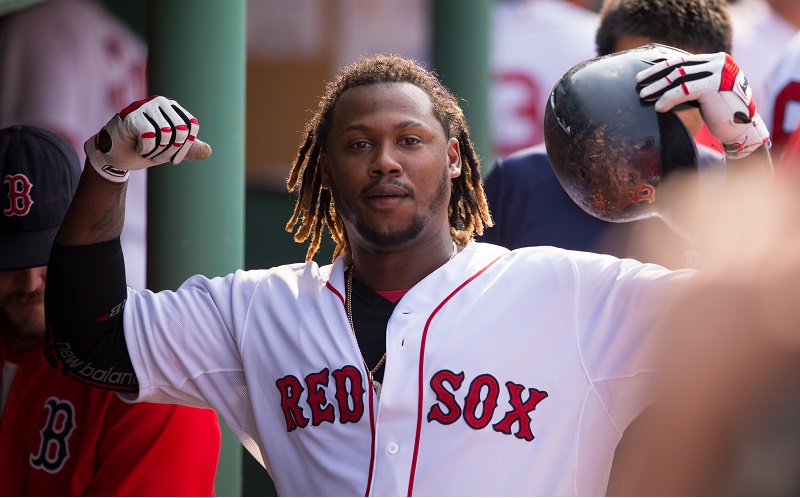 So the Red Sox are tied for 27th place in home runs; rank 26th in slugging; and claim 21st overall in offensive WAR. The sooner you come to terms with this weak, single-happy offense, the better off you'll be. Early-season bright spot Mitch Moreland became, well, Mitch Moreland (.239, 12 HR) by the end of July. Hanley Ramirez (.256, 17 HR) was not delivering much more pop out of the DH spot, either.
In fact, Betts led the team in slugging four months into the season. That's a problem, folks, and a hot streak from Pedroia (6 HR, .416 SLG) or Eduardo Nunez (4 HR, .417 SLG) will not fix it. Simply put, the Red Sox are not a powerful team, and it could cost them dearly down the stretch while visiting clubs launch homers over the Green Monster. Barring another blockbuster, this team will be scratching for every win.
3. More junk middle relief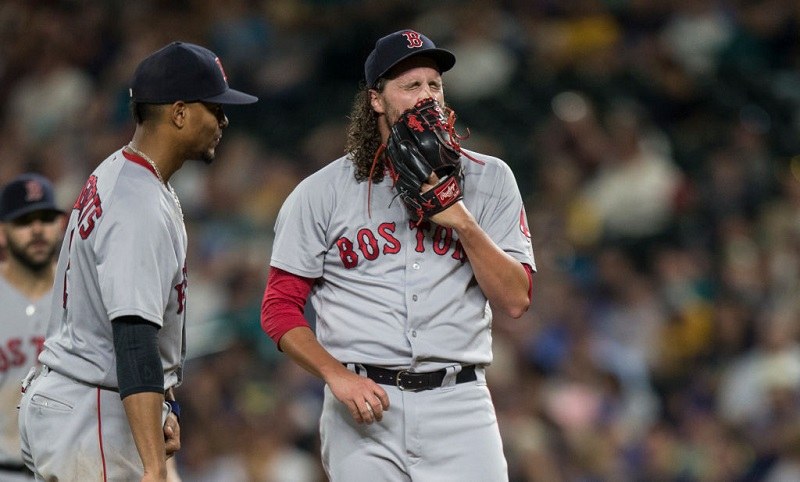 The Red Sox bullpen is as top-heavy as its rotation. After Kimbrel, there is a steep drop to the next reliever, and during the club's 11-12 run in July the pen blew five saves. (Kimbrel claimed two of those, including one that turned into a 16-inning loss to the Yankees.) Losing Joe Kelly means way more Matt Barnes, Brandon Workman, and the suddenly unreliable Heath Hembree than anyone should see.
Near the deadline, reports indicated the front office was furiously pursuing Justin Wilson as a reinforcement. That move (or one for another bullpen arm) would be advisable with several starters unable to provide depth. Meanwhile, Dombrowski's upper-echelon bullpen acquisitions (Smith and Thornburg) have yet to throw a pitch for Boston.
4. The Yankees are coming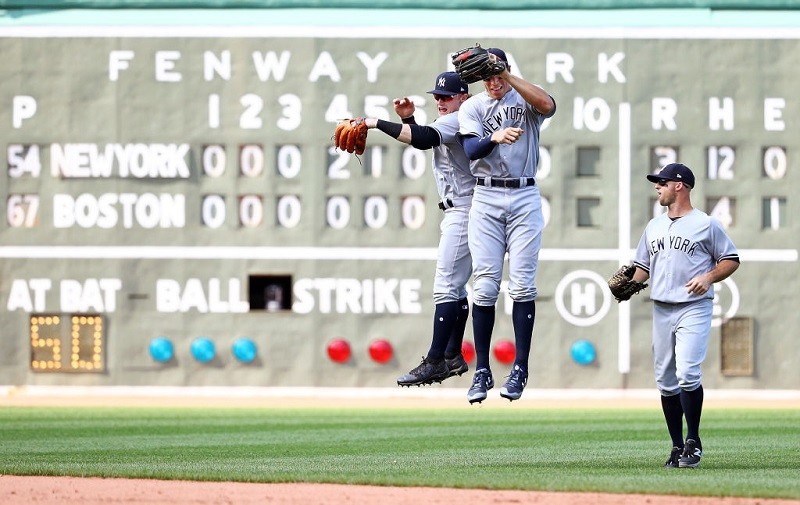 If the Red Sox find themselves in a dogfight for a playoff spot, the club will regret missing the opportunity it had around the All-Star break. The Yankees went on a putrid (6-19) run from mid-June to mid-July. Yet that terrible stretch only left the club four losses behind Boston in the standings. Even with the club at full strength, the Red Sox failed to put any real ground between them and their division rivals.
Two weeks later, the Yankees rolled into the final weekend of July actually ahead of Boston by one loss. Despite missing Aroldis Chapman, Starlin Castro, Matt Holliday, Aaron Hicks, and Michael Pineda, New York survived and grabbed the momentum in the AL East. By the start of August, these injured players — plus the club's deadline acquisitions — should make the Yankees favorites in the division.
5. A rough wild-card field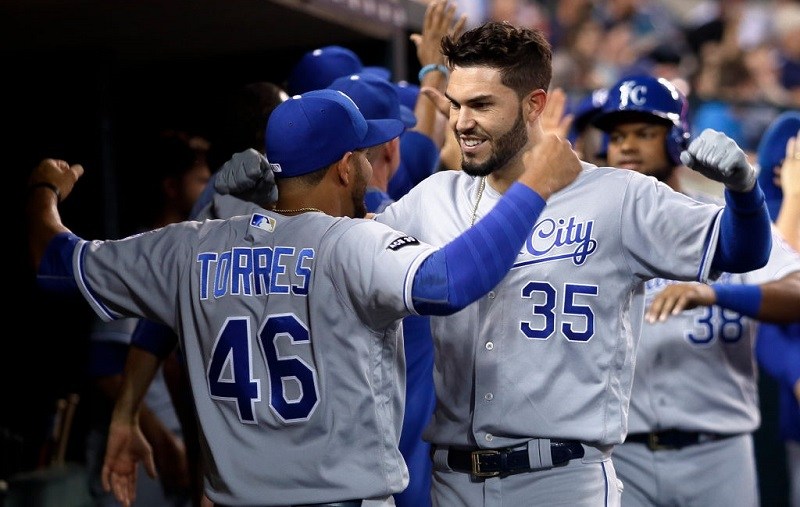 Boston has more than the Yankees to worry about. Right before the trade deadline, Kansas City went on a torrid stretch (9-2) that left would-be sellers in June buyers in July. As chance would have it, the Royals bowled into Fenway to test this newfound swagger just as the Red Sox were at their weakest. Meanwhile, Tampa never let their own struggles get the best of them.
Any of these three clubs could bump Boston from either the division or wild-card standings. In fact, poor showings against the Yankees (3-6) and Rays (5-6) left the Sox vulnerable in the 16 games remaining against them head-to-head. Already a crowded field, the AL wild card only takes one hot streak for a new team to enter the fray.
6. No margin for error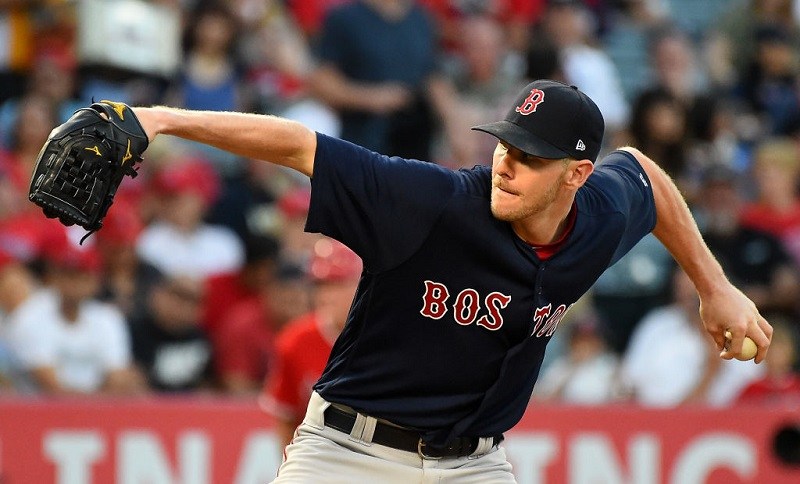 When you consider how much Kimbrel and Sale carried this team through July, you realize they have little room for error. Through four months, both were the best in baseball at their respective positions. In fact, both came close to having the best seasons of their careers (especially Sale).
Yet the baseball gods typically hate stories that run in one direction. They demand stretches of poor play from every pitcher and position player in the game. Unfortunately for Boston, we can't imagine what happens when you get a loss from Sale followed by a blown save from Kimbrel. There is almost no margin for error left. Those few games in the standings could cost them the playoff spot everyone felt assured of in March.
Statistics courtesy of Fangraphs and Baseball-Reference.