How the Seahawks' Shaquill Griffin Lost 20 Pounds and a Negative Mindset to Breakout in 2019
Shaquill Griffin had big shoes to fill a year after the Seahawks took him in the third round of the 2017 draft. Richard Sherman signed with the 49ers, and the Seahawks tabbed Griffin, a defensive back out of Central Florida, to be Sherman's replacement.
Griffin was putting a lot of pressure on himself to perform at the same level as Sherman, which led to him eating unhealthily and not perform as well as he could. It took a change in mindset and diet for Griffin to reach his full potential on the field.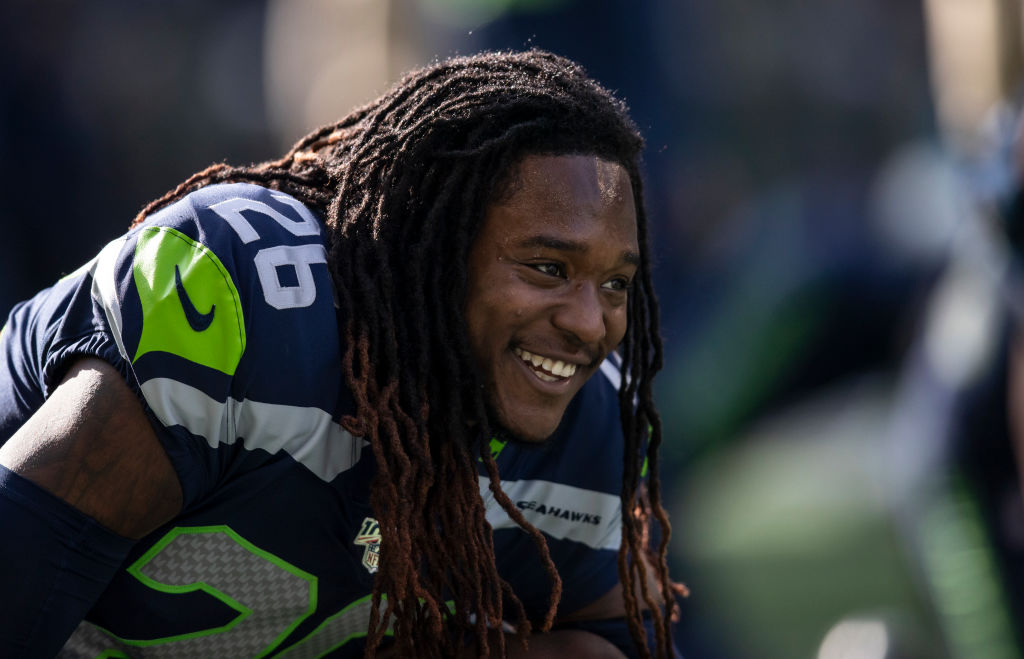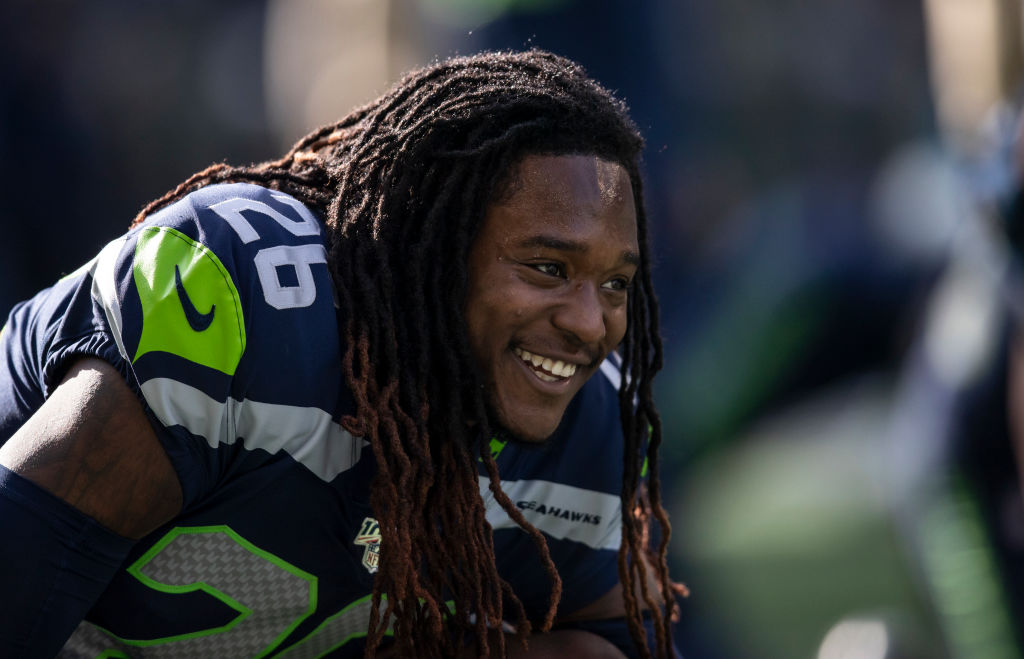 Shaquill Griffin sheds a "selfish" attitude
One way that Griffin improved his game is by ditching what he referred to as a "selfish" mentality that he had in 2018. Rather than trusting his own preparation and instincts, Griffin used to jump routes to try to make plays that weren't there.
Griffin gave himself a D- grade for how he performed last season, admitting he "was trying to imitate other people or trying to be something I wasn't."
So this year he has been playing his own game and picking his spots wisely. Seahawks DB coach Andre Curtis says Griffin has "just been stepping up," which the defense needs him to do in order for the unit to succeed.
A change in diet equals on-field success
The other part of the formula that has led to Griffin's success this season is a change in his diet. Griffin previously ate unhealthily, but he has changed that and now eats better foods.
Griffin says he was too heavy last season, when he weighed about 212 pounds after being around 197 in college and during his rookie season in the NFL in 2017. He told himself the added weight would help him in defending the run, but he now admits "that was more of an excuse" because of how he was eating.
That was when he and twin brother Shaquem, a Seahawks teammate, decided to hire a personal chef, Tony Escamilla. Escamilla flies up from San Diego every other week to make the brothers three meals a day Monday through Friday, delivering them lunch when he's in town and prepping their meals for when he's in San Diego.
The Griffins' new menu is low on carbs and high on veggies and seafood, with fried foods replaced with baked alternatives. "Sweets are definitely out of the equation now," says Griffin, who has replaced the Cheesecake Factory desserts he used to eat with Escamilla's sugar-free cheesecakes, which Griffin says are "incredible" and "out of this world."
Shaquill Griffin's improvement in 2019
After changing his mentality and losing nearly 20 pounds, Griffin is a different player this season, and it is showing in his performance so far in 2019. He has been the most consistent player in the Seahawks' secondary, and has played at a Pro Bowl level in his third season in the league.
Through his first nine games this season, he was one off of the league lead with nine pass breakups — which was already three more than he had all of last season. He allowed an 82.2 passer rating in those nine games when he is the nearest defender in coverage; that ranked 14th among all defenders with a minimum of 40 targets. That mark is a significant improvement over his 94.7 number from last season.
Seahawks coach Pete Carroll says he thinks "Shaq's having a great season. He's having his best season. He's the most consistent." Carroll continues his praise for Griffin, saying that "he's playing with the confidence that you would hope he would play with after a couple years of starting."