How the Tim Tebow Law Changed Everything for Homeschooled Student-Athletes
Tim Tebow isn't average in any way. The college football star led the Florida Gators to championship glory. Many in the NFL didn't believe in him — then he led a team to the playoffs. Even now, as he settles into post-NFL life, he's managed to buck every trend by transitioning to minor league baseball.
It's fairly clear that Tebow beats to his own drum. He also had a less-than-traditional high school experience compared to most football stars. Let's look at Tebow's homeschooled high school career and how the "Tim Tebow Law" changed everything for homeschooled student-athletes.
The dilemma for homeschooled student-athletes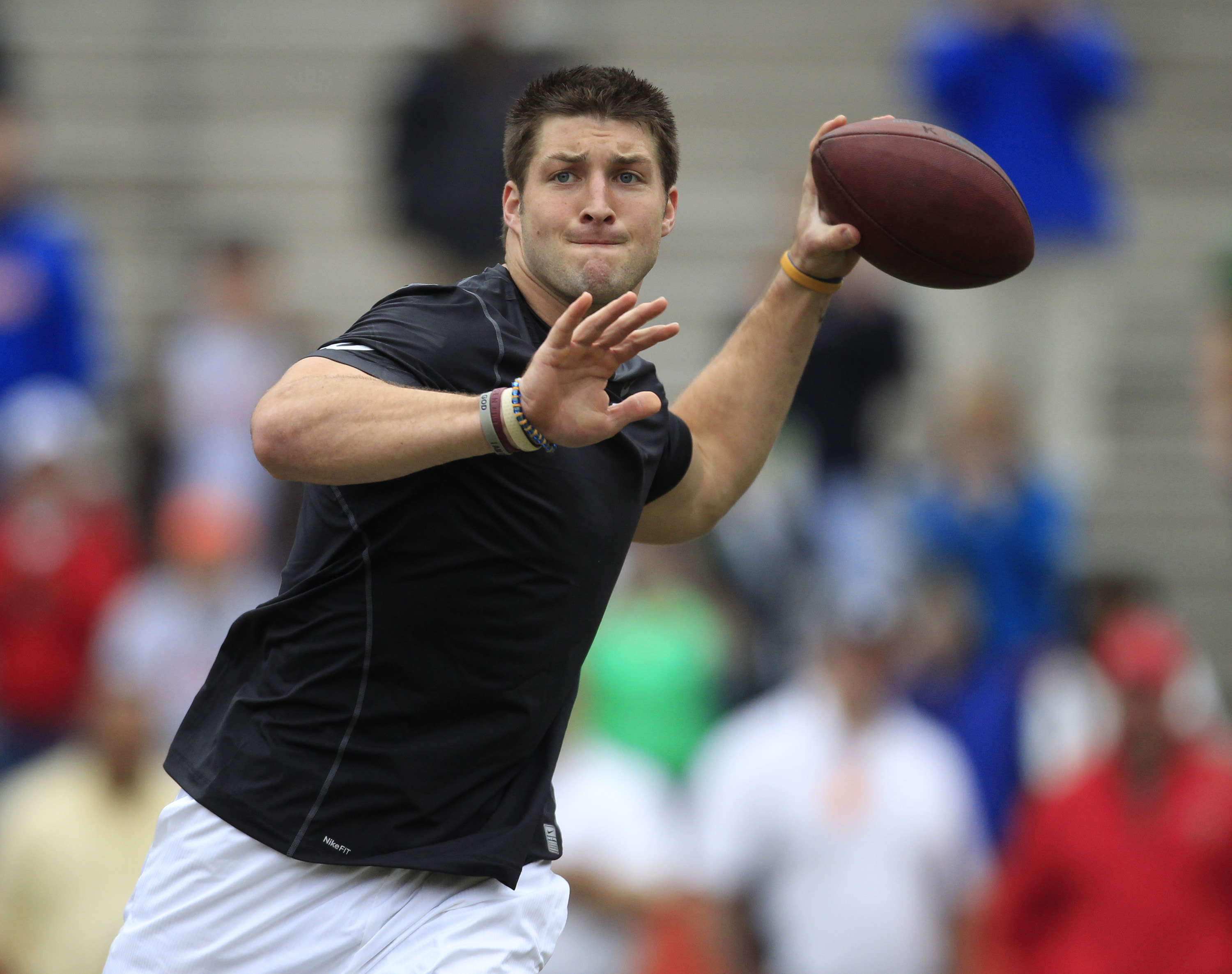 RELATED: Clay Travis Once Asked Gators Legend Tim Tebow About His Sex Life
In the age of COVID-19, more parents are homeschooling their children. Pre-pandemic, however, it wasn't quite as accepted or commonplace. Despite this, many parents do choose to homeschool their children so they can have greater control over their education. The issue for student-athletes involves organized sports being mostly tied to high school affiliations.
This presents a serious problem for homeschooled athletes with professional aspirations. Without the structure of the high school sports system, it becomes a lot harder for a pro prospect to gain scouts' attention. They will have a harder time getting a college scholarship, which in turn will make it more difficult for them to make it on a professional level.
The controversy over Tim Tebow's high school football career
According to AL.com, Tebow was a homeschooled athlete. It was clear from a young age that Tebow had a lot of promise as a potential future pro athlete. He even drew attention from the University of Alabama before heading to Gainesville. But what really enabled Tebow to play sports was the fact that despite his homeschooling, the law supported his ability to play football for a public school.
According to HomeSchoolFacts.com, the state of Florida enacted a 1996 law enabling homeschooled high school students to play sports at area public schools. The laws, Florida HB347 and SB391, made it possible for homeschooled athletes to "participate in interscholastic activities." Because of this, Tebow served as quarterback at his Augustine area high school, Allen D. Nease High.
How 'Tim Tebow Laws' paved the way for homeschooled athletes
RELATED: Tim Tebow Started the Keto Diet After Seeing His NFL Teammates Become 'Freaks' of Nature
What did this mean for the rest of the country? Twenty-eight states followed suit with similar legislation. Not every state is the same. But they accommodate homeschooled athletes in one way or another. For example, Maryland allows private schools with athletes who are homeschooled to play against public schools. Fifteen states have some sort of proposed legislation in the pipeline.
Tebow's legacy proves what homeschooled athletes can do if given the opportunity to play with everyone else. Tebow didn't just play well at the high school level. He dominated and moved on to Florida, where he was also dominant. Tebow struggled as a passer at times in the NFL, but he had a tremendous short run with Denver.
The only reason he failed to stick in the league long term was his unwillingness to switch positions and his massive popularity. Many teams likely felt he would have been a distraction as a backup quarterback. Now, because of "Tim Tebow Laws," the next Tebow may be out there somewhere, studying at home as you read this.