How These Famous Athletes Spent Their First Big Paychecks
For many athletes breaking into their sport professionally usually means a big paycheck will follow, and with that comes the responsibility of what to do with so much money. Things can get a little overwhelming with the pressures of what is and isn't a good investment. Some athletes choose to splurge on shopping sprees and cars …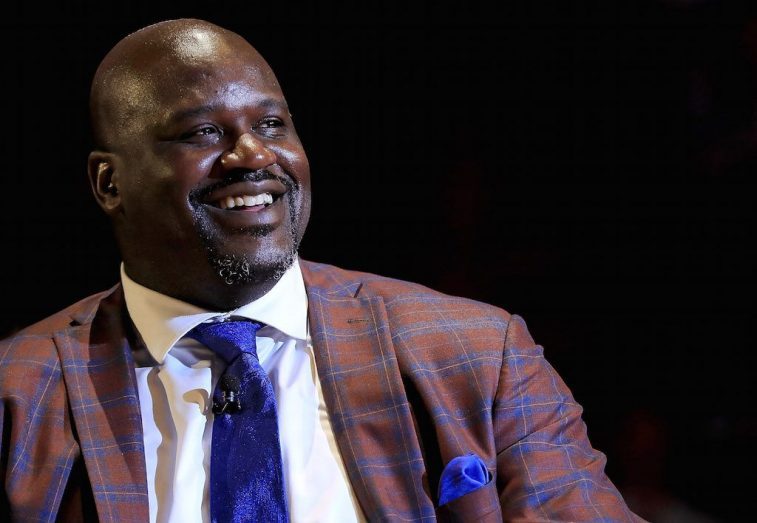 For many athletes breaking into their sport professionally usually means a big paycheck will follow, and with that comes the responsibility of what to do with so much money.
Things can get a little overwhelming with the pressures of what is and isn't a good investment. Some athletes choose to splurge on shopping sprees and cars while others enjoy the simpler things in life. Here's how a few sports stars spent their first big paycheck.
Shaquille O'Neal
Shaquille O'Neal was not one of the modest spenders. Instead, he blew a whopping $1 million dollars within a few hours.
In 1992, Shaq signed a huge endorsement deal with a trading card company and found ways to spend all that money in one day. He went to a Mercedes dealership, picked out a car he liked and wrote a check for $150,000. After he told his father about his purchase, his dad said he wanted a Mercedes too and so did his mother so Shaq bought each of them one. He then bought some jewelry and paid off his mom's house.
The thing he didn't think about though was that he owed taxes on the money and a few days later he found out his bank account was negative. Needless to say, he learned a valuable lesson.
Joe Flacco
Joe Flacco, on the other hand, did not splurge at all after his big payday.
In 2013, the Baltimore Ravens quarterback received a $29 million bonus and celebrated by buying McDonald's. Yep, Flacco was photographed in a drive-thru after the signing purchasing chicken nuggets. The athlete explained to CBS Sports that he's never been a big spender and just buys what he needs.
"I mean, I like that four-door Porsche. I like to say I'm going to go buy that. But do I really need it? A year ago I said, 'If I ever sign a big deal I'm going to get that Porsche' … but I didn't," he admitted. "That kind of stuff happens — I think about buying that stuff sometimes. But in the end, what am I going to do with that?"
Venus Williams
Venus Williams' first big paycheck from tennis was for more than $500,000 but she opted not to spend it and instead put every penny in the bank.
"I really didn't spend any of it … I just didn't want to become a statistic, or one of those athletes that had it all and then, in the end, had nothing," she told CNBC. "That was always in the back of my mind, so it made me want to be more realistic with how I spent money."
She still plays it safe with her money to this day but says that jewelry is her guilty pleasure so she does splurge on that from time to time.
Vince Young
Vince Young is an example of what not to do with your money.
In 2006, the signal caller inked a deal with the Tennessee Titans, which included a 25 million signing bonus, but today he is broke. The athlete reportedly went to the places like the Cheesecake Factory and T.G.I. Friday's with his friends and racked up hefty tabs. A former server at one of the restaurants he frequented said that those tabs were between $4,000 and $6,000 a week.
David Carr
Former NFL quarterback David Carr was more practical when it came to how to spend some of his $14 million signing bonus.
"We had already bought a beautiful home in Houston, but we had nothing in it," he said. "I remember eating pizza while sitting on the floor with my wife, so the first thing we did was buy a couch and a TV. Then we paid the house off."
He added, "It's very tempting to go out and blow it. Fortunately, I had a great support system, and my dad would've kicked my butt if I spent it recklessly."
Daniel Norris
When he was just 18 years old MLB pitcher Daniel Norris signed a contract with the Toronto Blue Jays that came with a $2 million signing bonus.
His first purchase was a $14 Henley shirt from a Converse store. After that, he bought a $10,000 Volkswagen Westfalia van, which he lives in the during offseason.