How Tom Brady Dethroned Peyton Manning Again
It's getting to the point in the 2016 NFL season when it's becoming increasingly easier to separate the Super Bowl contenders from the obvious pretenders. Of course, while every year it appears as if the majority of teams fluctuate between the two groups, one club continues to remain firmly fixed in the former category. And as long as Tom Brady is at the helm, we don't imagine that changing for the New England Patriots anytime soon.
Winning in the National Football League is not easy. Yet, thanks to the combined efforts of one of the greatest coaches to ever walk the planet and the golden arm of No. 12, the Pats have made a routine out of it. In fact, with his latest victory, the 201th of his career (regular season and playoffs combined) Brady has put himself in even more historic company — not that he'd ever take all the credit:
I love winning games. I think that's what it comes down to. That's why we all play, and I've just been a part of so many great teams and played with great coaches. Nobody could win a football game by themselves. It takes everybody. … It means I've been around for a little bit and played with a lot of great players on a lot of great teams.
Brady might not want to brag about this accomplishment, but we have no problem doing it for him. After all, only one other play in NFL history has ever reached 200 combined wins. Take a look at this list — five quarterbacks with the most all-time wins (regular season and playoffs) — and see for yourself.
5. Dan Marino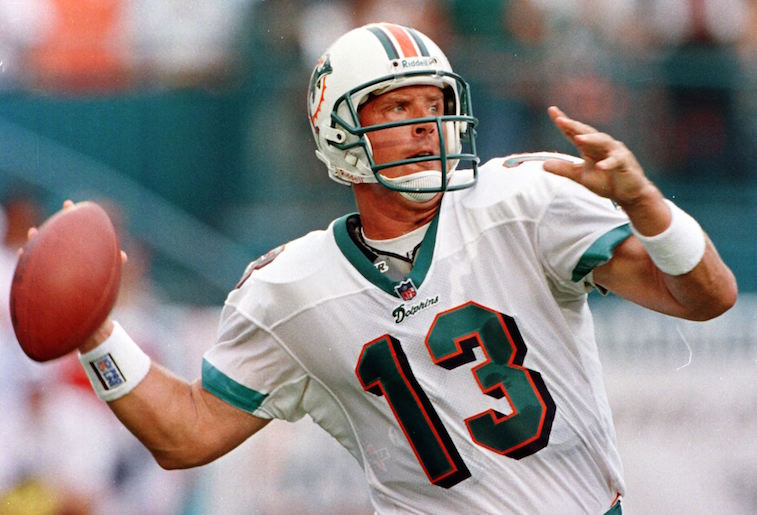 Total wins: 155
Folks always like to bring up the fact that Dan Marino never won a Super Bowl. It's true; he didn't. But that doesn't mean he didn't lead the Miami Dolphins to their fair share of victories. Over his 17-year career, the nine-time Pro Bowler won 147 regular-season games (losing just 93) while amassing eight postseason victories, placing him No. 5 on the all-time wins list with 155 combined wins. Even without a ring, Marino easily remains one of the greatest quarterbacks who ever lived.
4. John Elway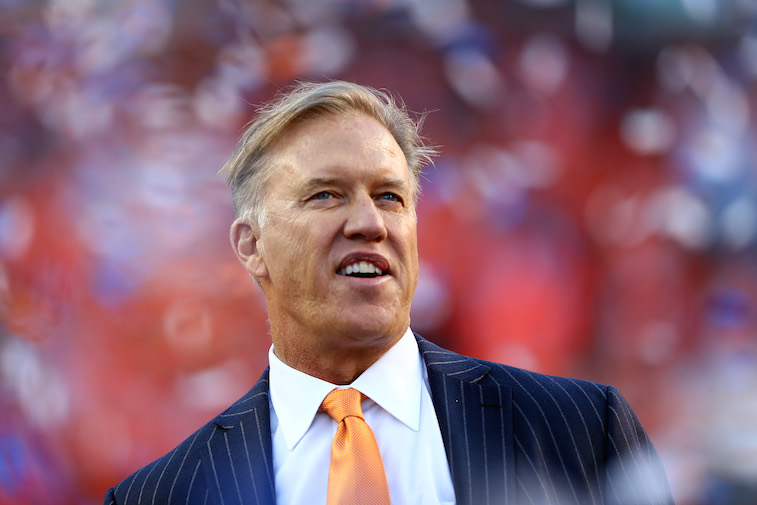 Total wins: 162
John Elway is a winner. That's probably the best way to characterize the Hall of Famer. Yet, while he's currently proving his greatness in the front office, to us, he'll always be remembered for his exemplary play on the gridiron. During his 16 seasons with the Denver Broncos, the two-time Super Bowl champion won 148 regular-season games, 14 postseason contests, and finished No. 4 on the all-time wins list with 162 total victories. When "there's something in your neighborhood," you call the Ghostbusters. When you're in need of a W, you call No. 7.
3. Brett Favre
Total wins: 199
If there's any knock on Brett Favre, it's that he probably should've retired from the game sooner. That being said, the three-time MVP knew how to lead his team to victory. In his 20-year career, Favre amassed 199 total victories, including 186 regular-season wins (tied for the most all time) and 13 postseason Ws, while leading the Green Bay Packers to a Super Bowl title during the 1996 NFL season. Like him or not, Favre was the ultimate competitor who knew how to get the job done.
2. Peyton Manning
Total wins: 200
After the 2015 season, following the second Super Bowl win of his career, Peyton Manning decided the time was right to walk away from the game of football. He did so with 186 regular-season victories (tied at the top of the NFL mountain), 14 playoff wins, and a combined 200 victories for his career. It's safe to say the 14-time Pro Bowler and five-time MVP is a first-ballot lock for the Hall of Fame.
1. Tom Brady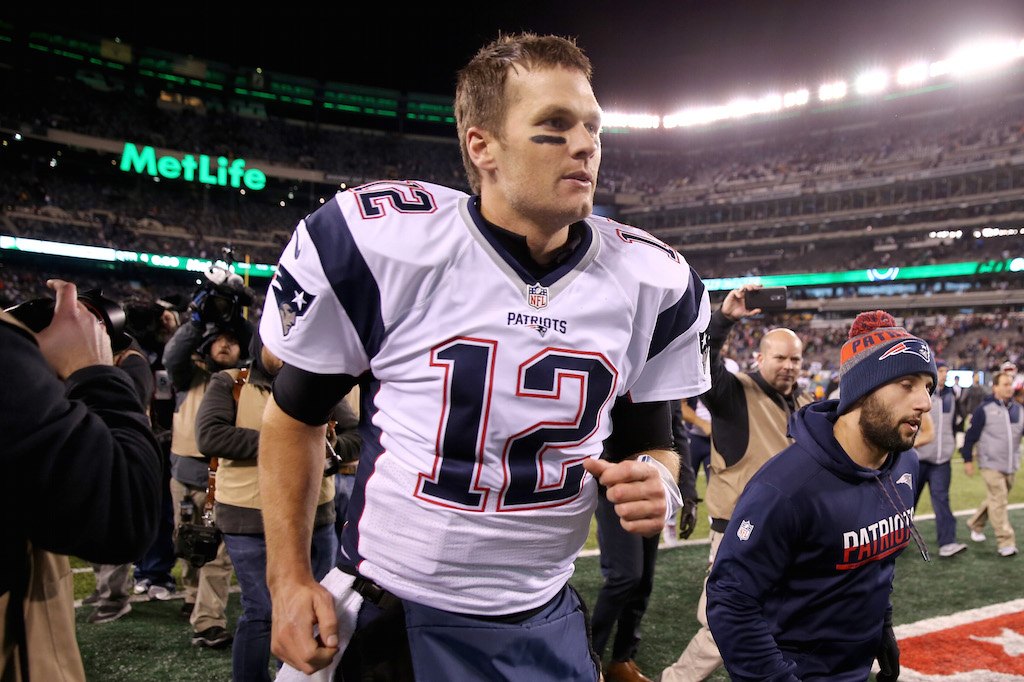 Total wins: 201
Even at 39 years of age, Tom Brady continues to display gifts other quarterbacks could only dream of. The New England Patriots signal caller has four Super Bowl titles, an NFL-best 22 postseason victories, 179 regular-season Ws, tied The Sheriff for the most combined wins in NFL history with 200 for exactly one week, and now sits alone at the top of the list with 201. That Brady would claim this spot was never really in question, instead we should be asking how many wins will he finally have by the time No. 12 is ready to call it a career? We can't wait to find out.
Statistics courtesy of Pro-Football-Reference, ESPN, and The Football Database.