How Tom Brady is Adjusting to Life Without His Old Riddell VSR-4 Helmet
Life is generally pretty good for Tom Brady. The 42-year-old is widely considered to be the best quarterback in NFL history after earning a sixth championship ring in last year's 13-3 Super Bowl win over the Los Angeles Rams. He even got to show off his beer-chugging abilities at the ring ceremony for that Super Bowl victory in June.
But while the upcoming season is sure to provide plenty more highlights for the seemingly ageless quarterback, playing in his new helmet won't be one of them. While he has been a lot less animated than Antonio Brown about it, Tom Brady is also struggling to get used to life with a new helmet in 2019.
Brady's recent comments on the helmet issue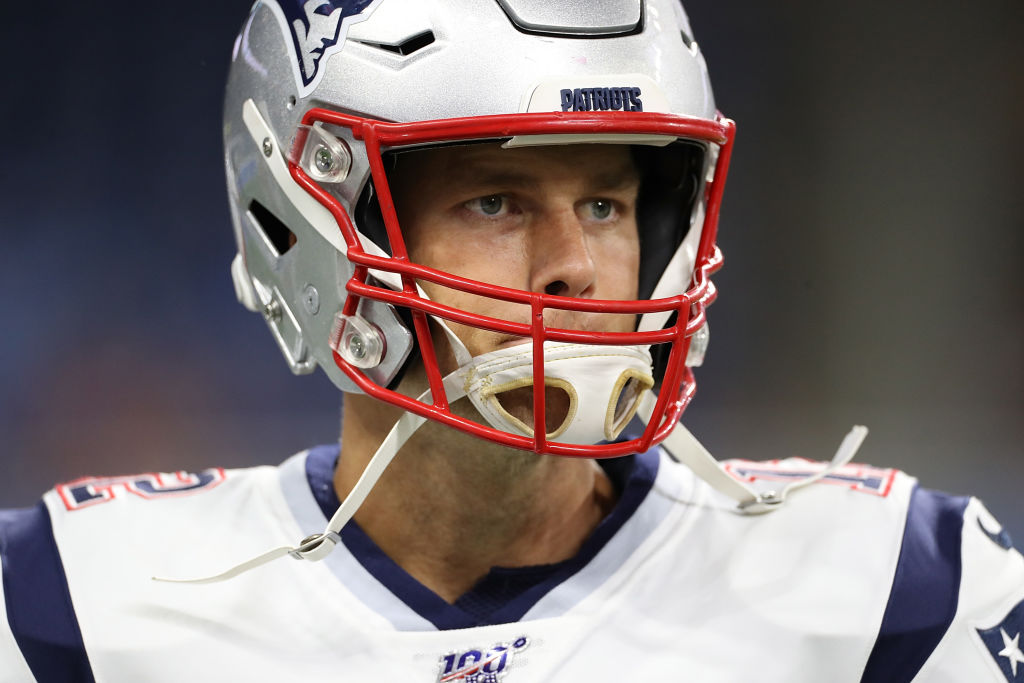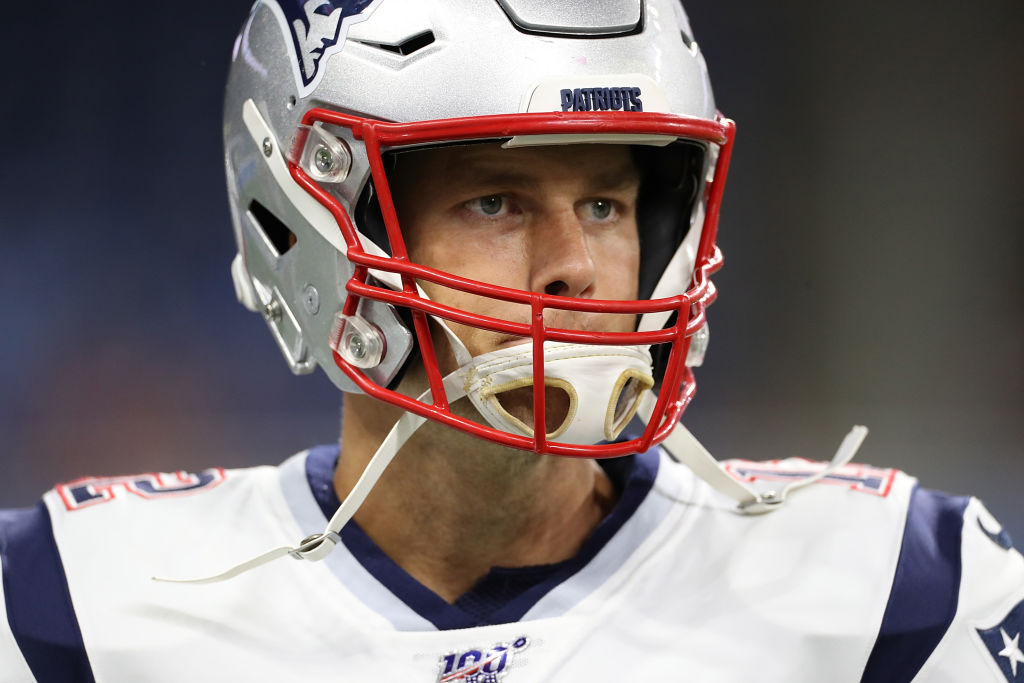 On Monday morning, Tom Brady joined a local sports radio show in Boston and discussed how he's been handling the transition to a new helmet. "I've been experimenting with a couple different ones, and I don't really love the one that I'm in, but I don't really have much of a choice," Brady told the "The Greg Hill Show". "So I'm just trying to do the best I can to work with it."
While Brady understands the new rule and its implementation, that doesn't make picking and playing in a new helmet any easier. "You get used to the same helmet for a long period of time. My last helmet, I wore it the last four Super Bowls, so it was a pretty great helmet for me. I hated to put it on the shelf. It's kind of what I'm dealing with."
Last season, Brady expressed his support of the rule change at the Milken Institute Global Conference. "It's a good thing. They're trying to find helmets the players will wear that will absorb force better. I think that's a positive. I still wear a very old helmet, probably out of habit."
Brady is one of 32 players that wore a grandfathered in helmet in 2018
Last season was the final year that players could wear a helmet that wasn't certified by the National Operating Committee for Standards and Athletic Equipment (NOCSAE). Brady was one of 32 players that finished the season on an active roster last year that was still wearing an uncertified helmet in 2018.
Brady, Aaron Rodgers, and Antonio Brown are the three most high-profile players on that list. While Brady and Rodgers have begrudgingly accepted the new rule despite failing to find a comfortable alternative, Brown has made a big fuss about the helmet issue this preseason. The Raiders wide receiver even threatened to retire if he couldn't wear his preferred helmet.
Those threats turned out to be empty ones, however. The NFL denied Antonio Brown's grievance on the matter, and Brown quickly relented and announced that he'd return to camp soon.
Prohibiting outdated helmets is worth the trouble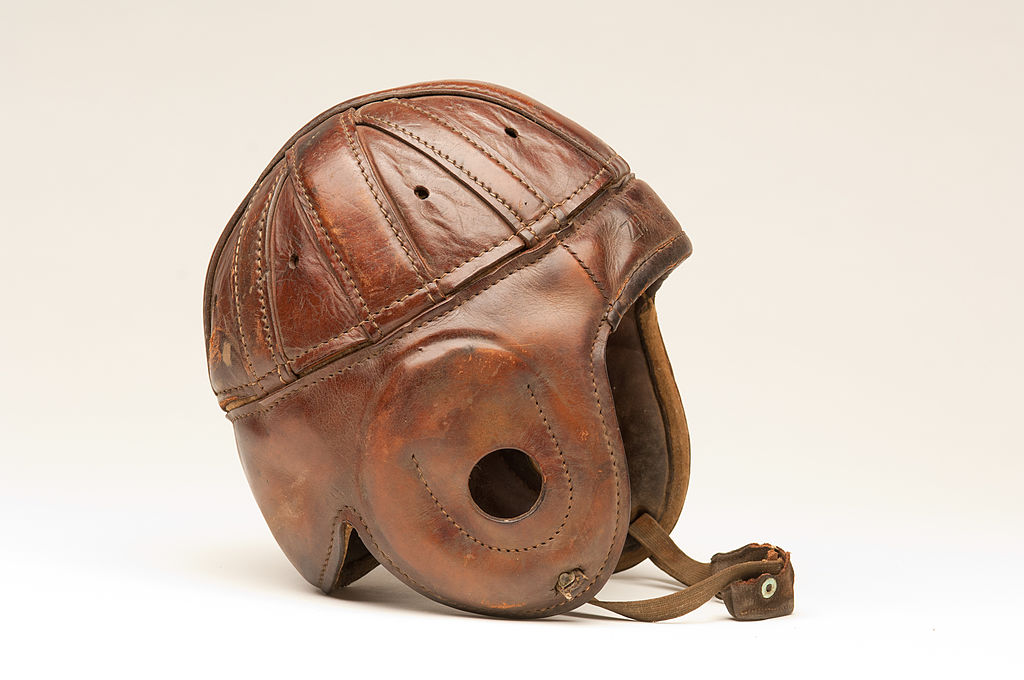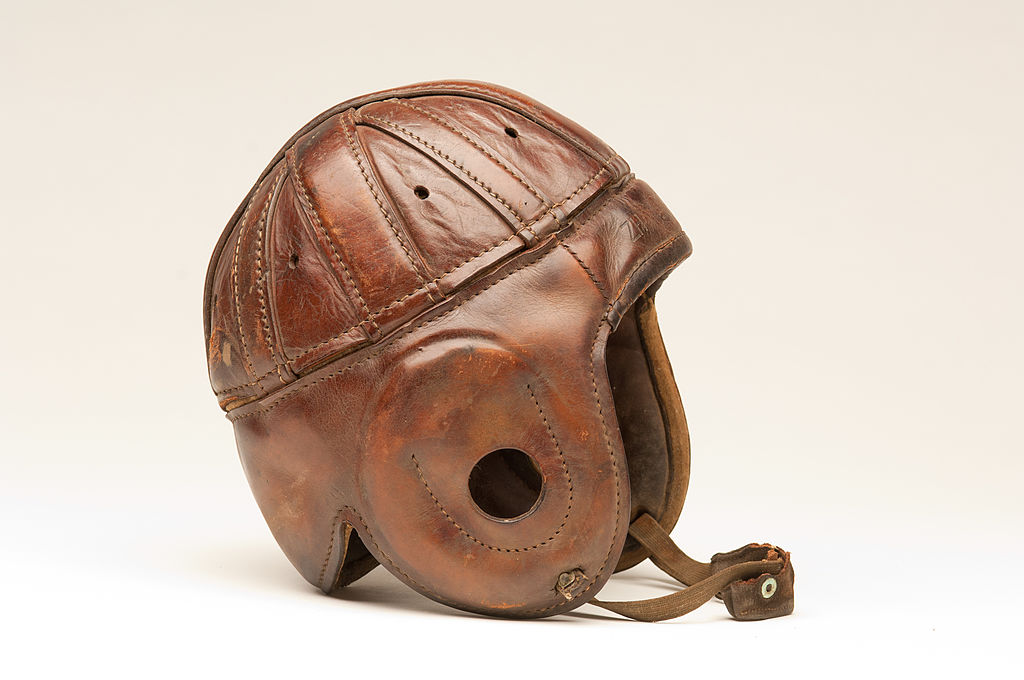 On January 13, 1968, Bill Masterson of the Minnesota North Stars struck his head on the ice after a collision and suffered severe brain trauma. He never regained consciousness and died within the next two days, becoming the only player in NHL history to die as a direct result of an on-ice injury.
It would take another 11 years before the NHL would require players to wear helmets. And even then, the rule only applied to new players coming into the league; players who entered the league before 1979 were grandfathered in and could continue to play without helmets if they chose to.
As helmets became more prevalent of their own accord in hockey in the 1970s, players and fans made fun of players who chose to wear them. The same stigma is alive and well today; as the NFL takes strides to improve player safety, fans bemoan the fact that players are "too soft" now and that football "isn't what it used to be".
It's a damn good thing that football isn't what it used to be. And it still has a long way to go. Any rule change that makes the league safer to play in is one that we should all embrace.