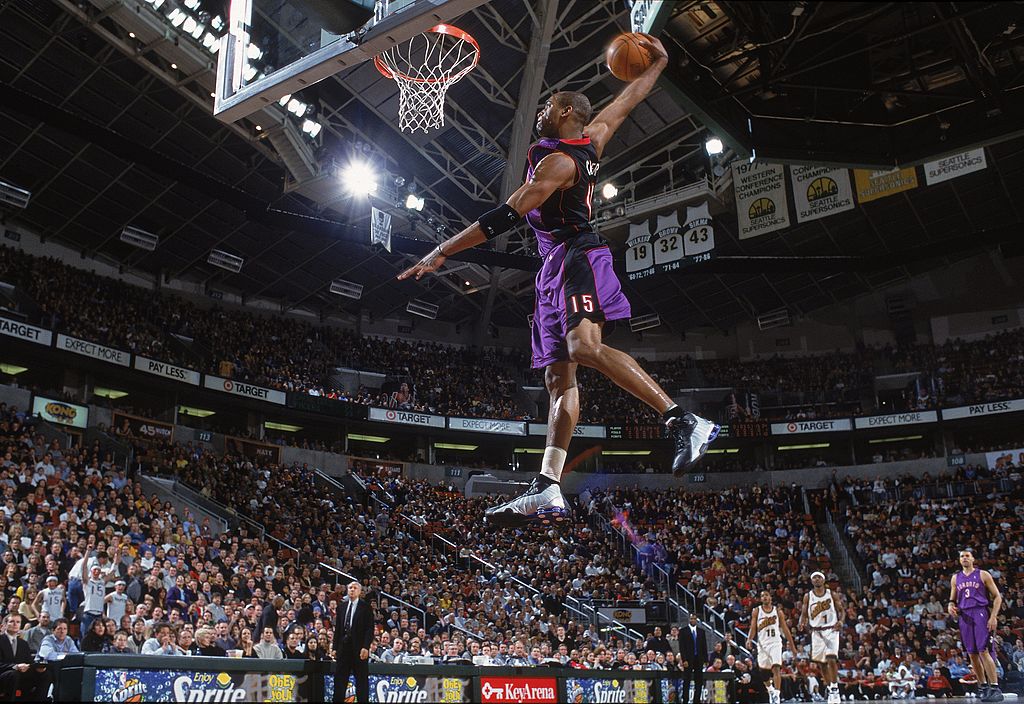 How Will Vince Carter's NBA Career be Remembered?
Vince Carter has one more NBA season left in him, and no matter what, we'll always remember his high-flying 2000 dunk contest.
Two years ago episode of ESPN the jump, Vince Carter told Rachel Nichols that he had two more seasons left. Carter forgot to add the extra year. He decided to return for his 22nd season, making him the longest-lasting NBA player of all time, and most likely will stay with the Atlanta Hawks.

Carter's career has been defined by a lot of highs and lows, but he is still one of the most influential basketball players we've seen in the last two decades. Today we will look at his career and determine how he will be remembered when he retires.

Taking the league by storm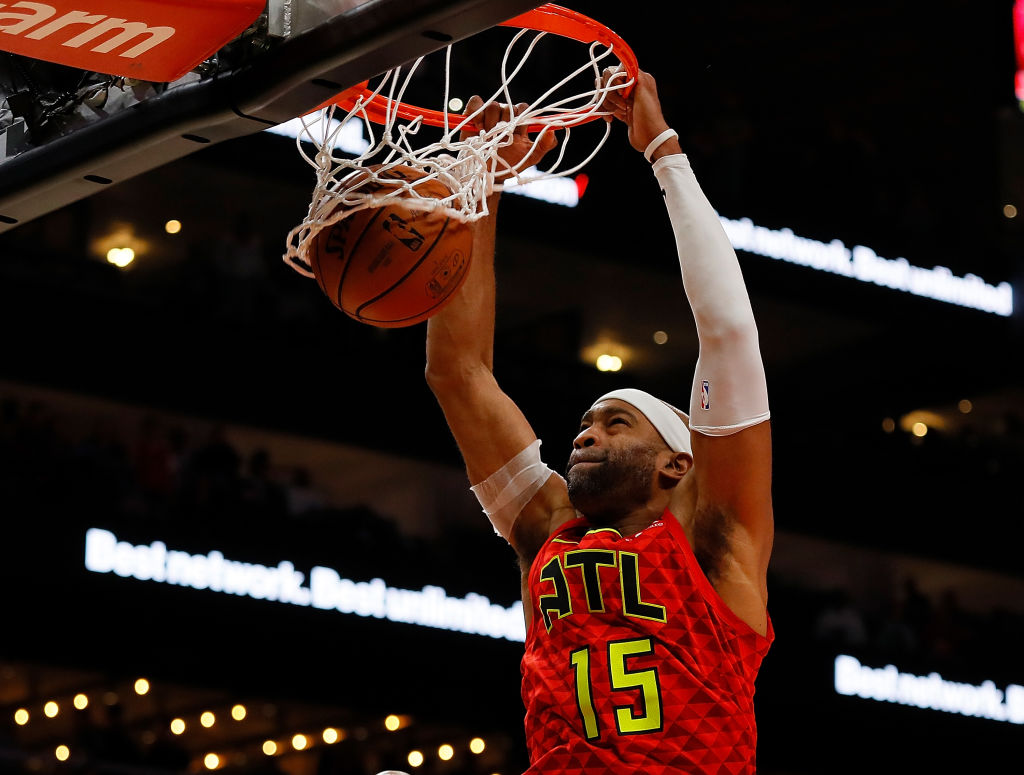 The Golden State Warriors draft Vince Carter with the No. 5 pick in the 1998 NBA draft. Golden State promptly traded him to the Toronto Raptors, which is where he started his career.

Coming out of North Carolina, he was viewed as one of the most athletic players to enter the league in quite some time, and he routinely made flashy dunks on college opponents. Along with his cousin Tracy McGrady, Carter put up highlight reel dunks every night for Raptor fans.
He etched his name in the history books with his performance in the 2000 slam dunk contest.

Vince Carter cleared for takeoff
Outside of the great dunk contest duels between Dominique Wilkins and Michael Jordan, you could argue that Carter's performance in 2000 is the greatest ever. He started it off by doing a 360 windmill dunk that made the crowd jump out of their seats.

He followed it up with two more amazing dunks. One saw him stick his arm into the rim up to his elbow, and another which was a between the legs dunk after a shoulder-length bounce off the floor from his cousin McGrady.
After this amazing display, Carter provided one more historic highlight during the Summer Olympics.

Shredding summer Olympics opponents
The 2000 Men's Olympic basketball team included several future Hall of Famers on the roster. Kevin Garnett, Vince Carter, and Gary Payton were just three of the superb players on a stacked USA team. In a game against France, Carter stole an outlet pass and New York Knicks draft pick Frederic Weiss stayed in the lane hoping to take a charge.

What happened next became infamous around all basketball circles as Carter completely jumped over the seven-footer without touching him and slammed it home. The crowd erupted, his teammates erupted, even the French announcing team were in shock and awe at what Carter did.

After that dunk, Weis fell off the face of the earth. We're kidding, of course, but he was never viewed in the same way again in basketball circles.

Career accomplishments
Looking at Carter's list of accolades, you can clearly see how much of an impact he made during his prime. He was the Rookie of the Year, an eight-time all-star, and he made the All-NBA team twice. About the only knock on his career is that he doesn't have an NBA Finals appearance on his resume.

Based on his accomplishments and longevity, there's no doubt he will end up in the Hall of Fame. The only question is, will he enter wearing a Toronto Raptors uniform? After all, he was unceremoniously traded to the Nets after getting tired of constantly losing in Toronto.

Becoming a role player
After leaving the Nets, Carter played for six different teams before heading to Atlanta. He has enjoyed a little bit of a career resurgence with the Hawks, as he has been a mentor to a lot of the younger players on the team while also still being productive on the floor. The Hawks' future is bright with Trae Young at the helm and having Carter there to mentor him will only help the Hawks once Young enters his prime.