Howie Schwab Is Bringing 'Stump the Schwab' to Facebook Live
Howie Schwab and Stump the Schwab are returning to the airwaves. While ESPN hasn't yet announced intentions to re-run more old episodes of the fan-favorite trivia show, that isn't stopping Schwab, the self-titled 'Sultan of Sports Trivia,' from his comeback tour.
Howie Schwab partnered with Florida Atlantic University to host a trivia show, or the FAU Schwab Show. The show airs tonight, Thursday, April 30, on Facebook. Here's what FAU fans and fans of Schwab need to know.
The 'FAU Schwab Show' is free to watch
The FAU Schwab Show features Schwab and four FAU coaches. Former Florida State head football coach Willie Taggart, who took the same job at FAU in December, headlines the four.
Men's basketball coach Dusty May and longtime baseball coach John McCormack and softball coach Joan Joyce are the other four contestants. McCormack and Joyce have been at FAU since the 1990s.
May took over the basketball program in 2018 and has registered two consecutive winning seasons.
Howie Schwab previously hosted a trivia segment at an FAU baseball game last year.
The show is free to watch on Facebook and is sponsored by the FAU MBA in Sport Management Program. An FAU spokesperson said the show mainly includes general trivia, but there is at least one FAU-related question.
A press release said fans will be able to test their knowledge, too. The show will be archived on both the FAU Athletics Facebook page and the university's official website.
What was Stump the Schwab?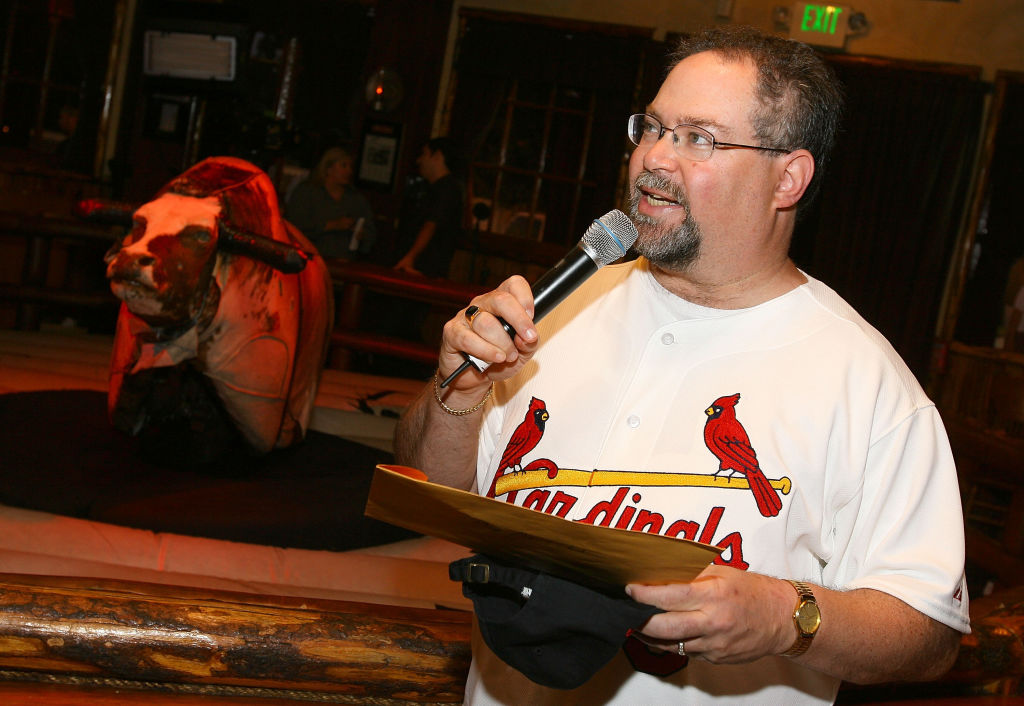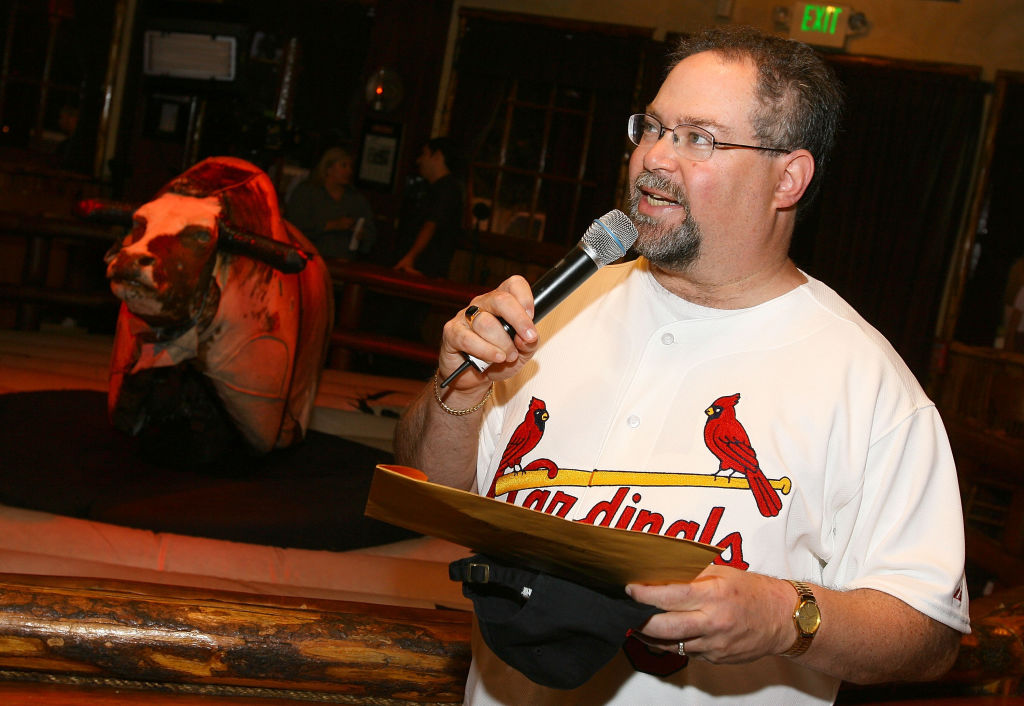 Stump the Schwab was a trivia show on ESPN from 2004-06. Howie Schwab, ESPN's statistician at the time, competed against three contestants in a three-round contest.
Schwab played the role of a walking sports encyclopedia perfectly and often appeared in classic sports jerseys. Legendary ESPN anchor Stuart Scott hosted the show.
Stump the Schwab featured three rounds. Every show began with "Leading Off," a list-based segment featuring all three contestants. Players would have been asked, for example, to name the quarterbacks who threw for at least 25 touchdowns in 2019.
A contestant who guessed Patrick Mahomes, who threw 26 touchdowns last year, would have moved on. If a player guessed Baker Mayfield, who only threw 22 touchdowns, they would have sat out the rest of that round.
The second round depended on the episode. Segments included filling out lineups, answering questions about sports movies, and trying to find the odd man out in a question. Drew Brees would be the odd man out in a segment that asked about quarterbacks selected with the No. 1 overall pick.
The final round was aptly named the 'Schwab Showdown.' Although the format changed throughout the show's four seasons, players found themselves unable to 'Stump the Schwab.'
Howie Schwab was almost unbeatable on 'Stump the Schwab'
Howie Schwab ended his time on 'Stump the Schwab' with a 64-16 record. That was not because the show was rigged or designed for contestants to fail. Schwab perfectly lived up to his 'Sultan of Sports Trivia' title.
Brian Sandalow, a University of Missouri journalism student, managed to defeat Schwab twice. But any hopes of a contestant following in Sandalow's footsteps ended in 2013, when ESPN parted ways with Schwab.
Will any of Florida Atlantic's coaches find a way to stump the Schwab? Given that Schwab promised an ending that all fans will want to see, the answer may be a resounding yes.