Hurricane Harvey Pushes Astros-Rangers Series to Florida
The Houston Astros will host the Texas Rangers in their upcoming series at Tropicana Field in Florida, due to flooding in Houston from Hurricane Harvey. The change in venue is due to the Astros' home field of Minute Maid Park in downtown Houston being affected by the tropical storm. The series starts Tuesday, and players, who had gathered Monday in Dallas awaiting news of the game's venue, will head to the domed stadium in St. Petersburg, Fla., home of the Tampa Bay Rays.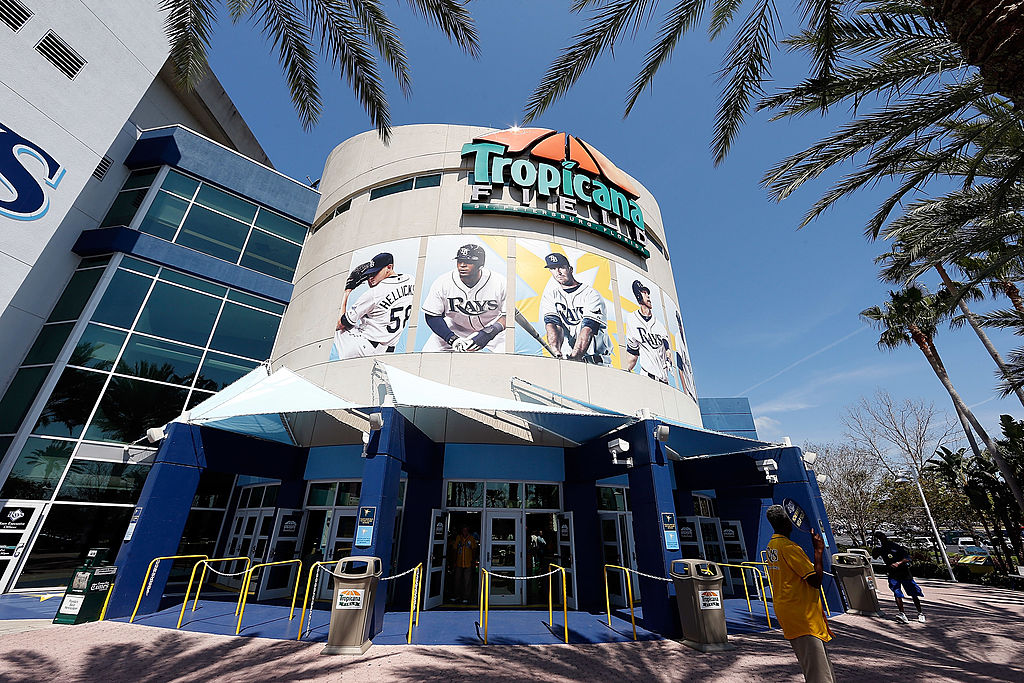 Major League Baseball officially announced the game relocation plan on Monday. "The safety of our fans, players and staff remain our main priority," said Astros president of business operations Reid Ryan, who was quoted on MLB.com. "We are extremely grateful to the Tampa Bay Rays organization for allowing us to use their facility."
The Astros will be considered the home team and will bat last, MLB.com reported, adding that the first pitch was slated for 7:10 p.m. EST, 7:10 p.m. EST, and 1:10 p.m. EST, respectively, for the series which runs Tuesday, Wednesday, and Thursday.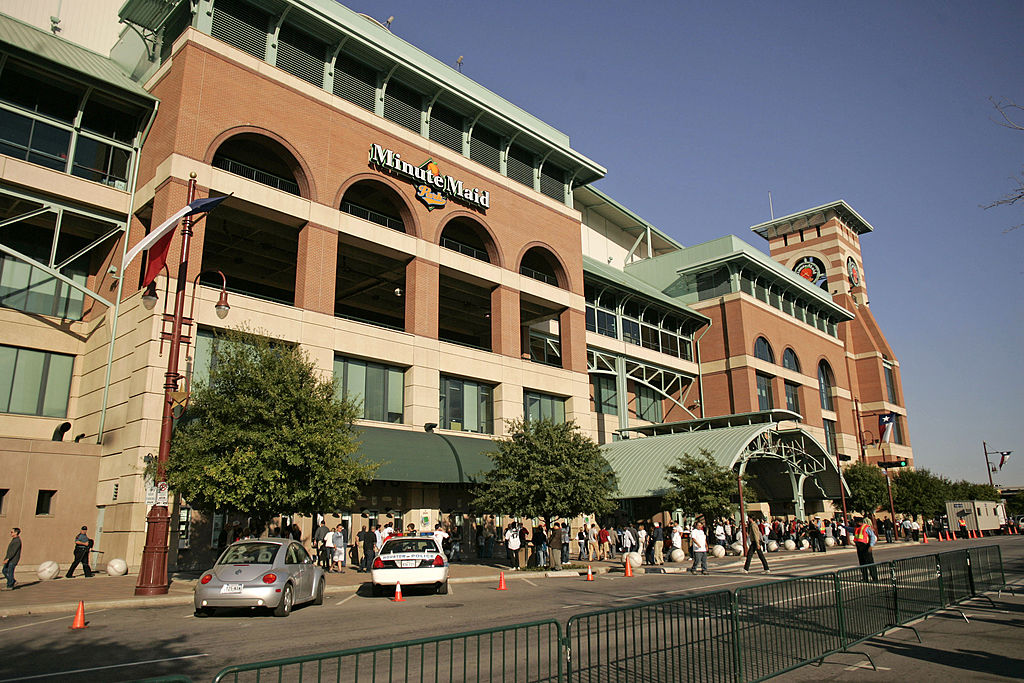 A video account circulated on Twitter on the conditions outside Minute Made Park in Houston:
https://twitter.com/YOcarrington/status/901818510136967172
Marc Topkin from the Tampa Bay Times reported hearing talk that open seating tickets for the Astros-Rangers game would run $10 a piece, with the opportunity for fans to donate an additional $5 toward a relief fund.
Hearing talk on tickets for #Astros–#Rangers would be $10 (open seating) with option to donate $5 more to relief fund

— Marc Topkin (@TBTimes_Rays) August 28, 2017
In related news, the MLB also stated that the upcoming Astros-Mets series, originally scheduled at the Astros' Minute Maid Park in downtown Houston, may take place at Tropicana Field as well. "We'll make a decision on this weekend's series versus the Mets in the upcoming days as we continue to monitor the conditions," Ryan said. "In the meantime, our thoughts and prayers are with all of those affected by the hurricane."
MLB and the MLB Players Association also announced Monday that the two entities will jointly donate $1 million to relief efforts for the damage suffered throughout Texas caused by Harvey, including the American Red Cross.