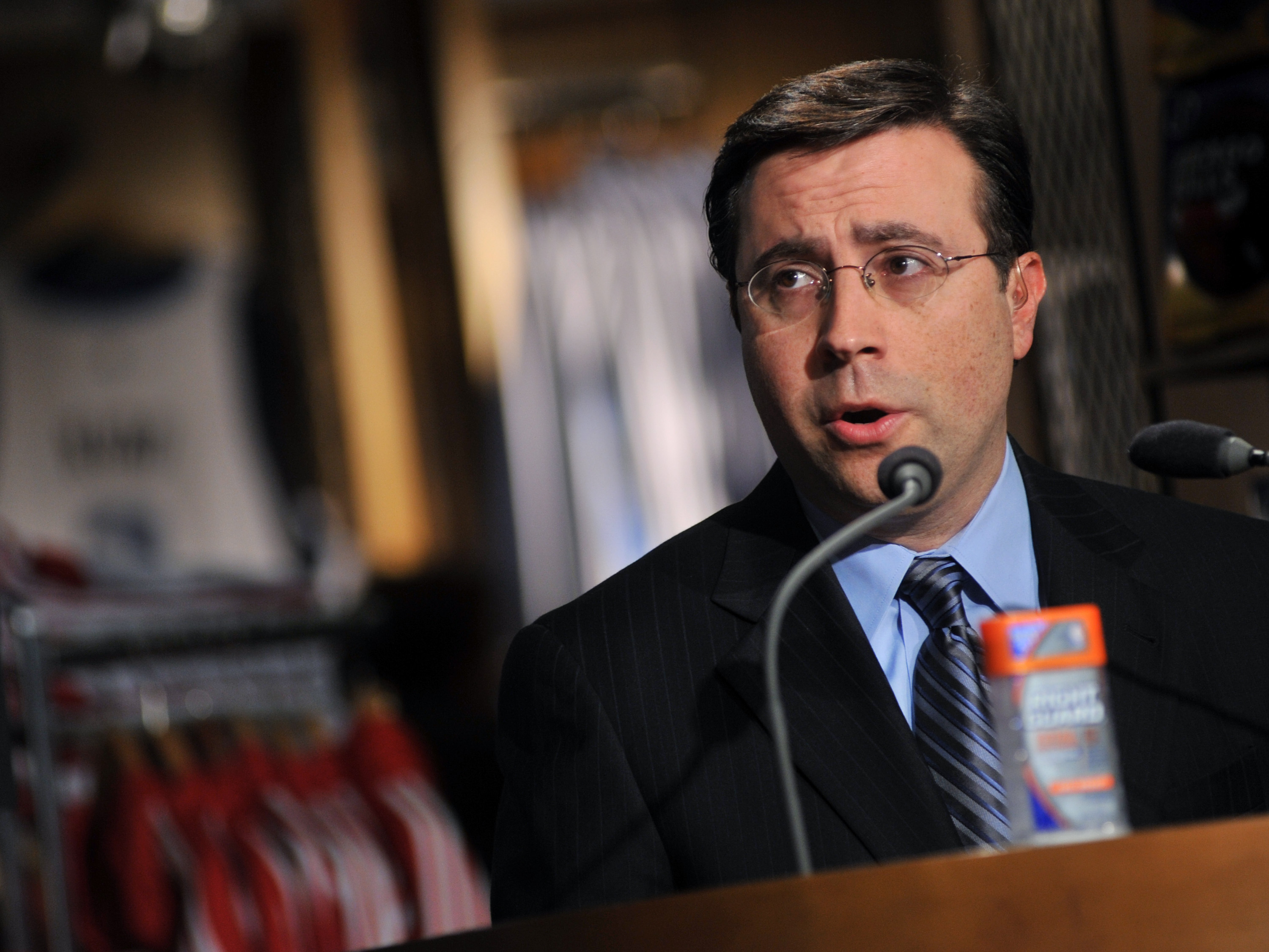 Ian Eagle Continues Shocking People With Facts About His Personal Diet
Veteran announcer Ian Eagle has publicly spoken about disliking ketchup for years. People, including others in sports media, remain shocked by that fact.
Veteran announcer Ian Eagle may want to spend the next few months — or years — avoiding Kansas City Chiefs quarterback Patrick Mahomes.
Eagle, the longtime sports media figure, hasn't directly or personally offended Mahomes. That is, to our knowledge. 
So why should Eagle, who calls everything from the NFL to Kyrie Irving's heroics on the Brooklyn Nets, do his best not to see Mahomes? Eagle and Mahomes are divided on a topic that the Chiefs star holds dear to his heart: ketchup.
Ian Eagle is a longtime sports announcer
For over 20 years, Ian Eagle has lent his voice to seemingly everything imaginable in sports.
Eagle, a 51-year-old Syracuse graduate, has called the NFL and college basketball for CBS since 1998. Eagle, Charles Davis, and Evan Washburn currently make up the network's No. 2 broadcast team.
When he isn't at CBS, Ian Eagle is the Brooklyn Nets' play-by-play announcer on the YES Network. Eagle also calls the NBA playoffs on TNT.
Although he is usually seen on TV, Eagle is no stranger to radio work. Eagle, who once served as the New York Jets' radio play-by-play announcer, currently calls Thursday Night Football on Westwood One.
Eagle doesn't enjoy ketchup — and he never has
Ian Eagle is affable, quirky, and checks every box that networks should consider when hiring an announcer.
The quirky part goes beyond Eagle's nicknames for players and enthusiastic calls. Throughout the years, Eagle has made it clear that he doesn't enjoy condiments, especially ketchup.
Well, that's not exactly true. According to Sports Illustrated, Eagle clarified his thoughts on condiments during a recent appearance on The Dan Le Batard Show.
"It's not that I don't like them; I've never ingested them. There's a distinction between the two."
Eagle has said multiple times that he once had ketchup during an elementary school trip to Washington, D.C. That marked his only experience with Patrick Mahomes' favorite meal.
Ian Eagle's dislike of ketchup is still shocking people
Ian Eagle has gone on the record for years about not using condiments on any of his meals.
That fact still leaves many, especially in sports media, shocked. Craig Carton, a veteran radio host for WFAN in New York, didn't believe that Eagle never had ketchup.
Co-host Evan Roberts texted Eagle during the December 17 episode of Carton & Roberts and shared the clarification about the past experience with ketchup. According to Roberts, Eagle felt "disoriented" after trying ketchup.
Carton joked that Eagle wasn't American.
If it makes Carton happy, there is one condiment that Eagle enjoys. 
"I do have barbecue sauce. I don't consider that a condiment, although I know deep in my heart it's a mixture of a lot of crap. But I think I try to just pretend that it's not, so I'd rather not get into the ingredients of it but I do have barbecue sauce. I'm not a communist."
Eagle also enjoys chicken wings, but he doesn't dip them into bleu cheese or ranch. To each their own … but Eagle is missing out, we think.
Like Sportscasting on Facebook. Follow us on Twitter @sportscasting19.