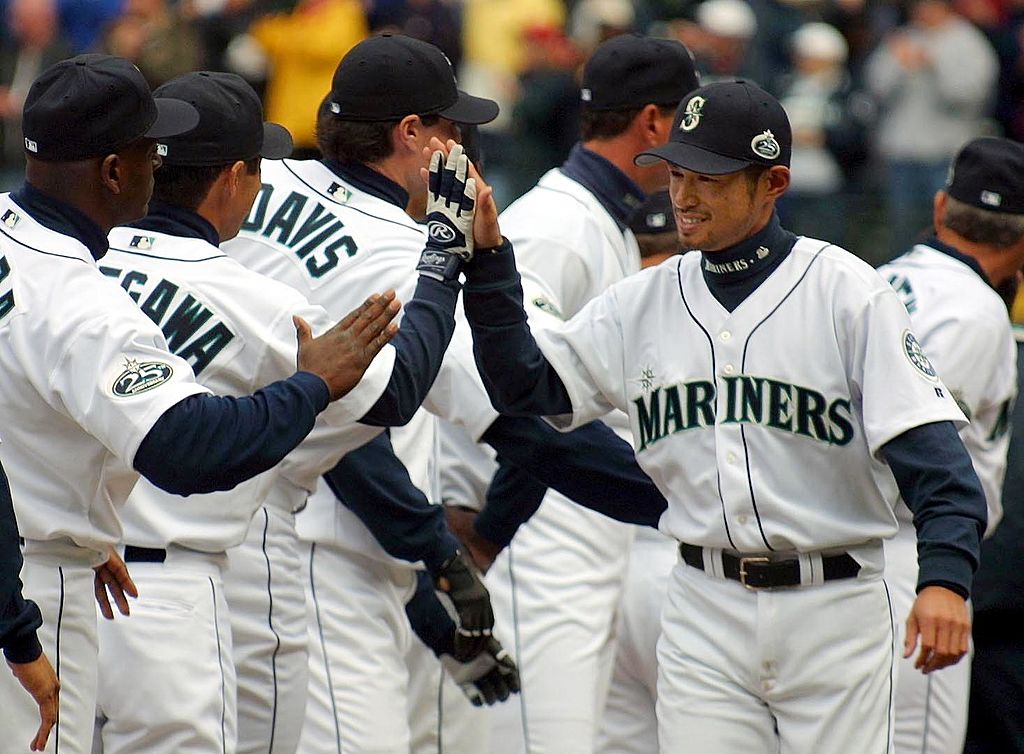 Ichiro Suzuki Recorded First MLB Hits on This Day in 2001
Japanese outfielder Ichrio Suzuki arrived in America with high expectations. Suzuki began a legendary MLB career when he debuted on April 2, 2001.
Ichiro Suzuki was a trendsetter even before he finished as baseball's all-time hits leader, When Suzuki signed with the Seattle Mariners before the 2001 season, the Japanese outfielder positioned himself to become the first Japanese-born position player to play in the major leagues. Not only did Suzuki indeed achieve that honor, but he lasted nearly 20 seasons as one of the game's top hitters.
Ichiro Suzuki made his Major League debut on April 2, 2001. How did the star fare in his major league debut, and was it a sign of things to come? Let's take a look back.
Ichiro Suzuki debuted with high expectations
Similar to Jackie Robinson before him, Ichiro Suzuki arrived in the big leagues with plenty of interest. Fans wanted to see how a Japanese position player would adapt to America, both on and off the field. Unlike Jackie Robinson, though, there already was precedent for a Japanese player performing well for an MLB team. Los Angeles Dodgers pitcher Hideo Nomo won NL Rookie of the Year in 1995 when he went 13-6 with a 2.54 ERA in 28 starts.
As for Ichiro, the 27-year-old went hitless in his first three at-bats before singling in the seventh inning. Suzuki's first MLB hit began a Mariners rally and turned the tide in an eventual 5-4 win. Suzuki added a bunt hit in the eighth inning for his first career multi-hit game.
Fittingly, Ichiro Suzuki made history on April 1 later in his career. Ichiro broke the Mariners' franchise hits record with an infield hit against the Oakland Athletics on April 1, 2011.
Ichiro enjoyed a record rookie season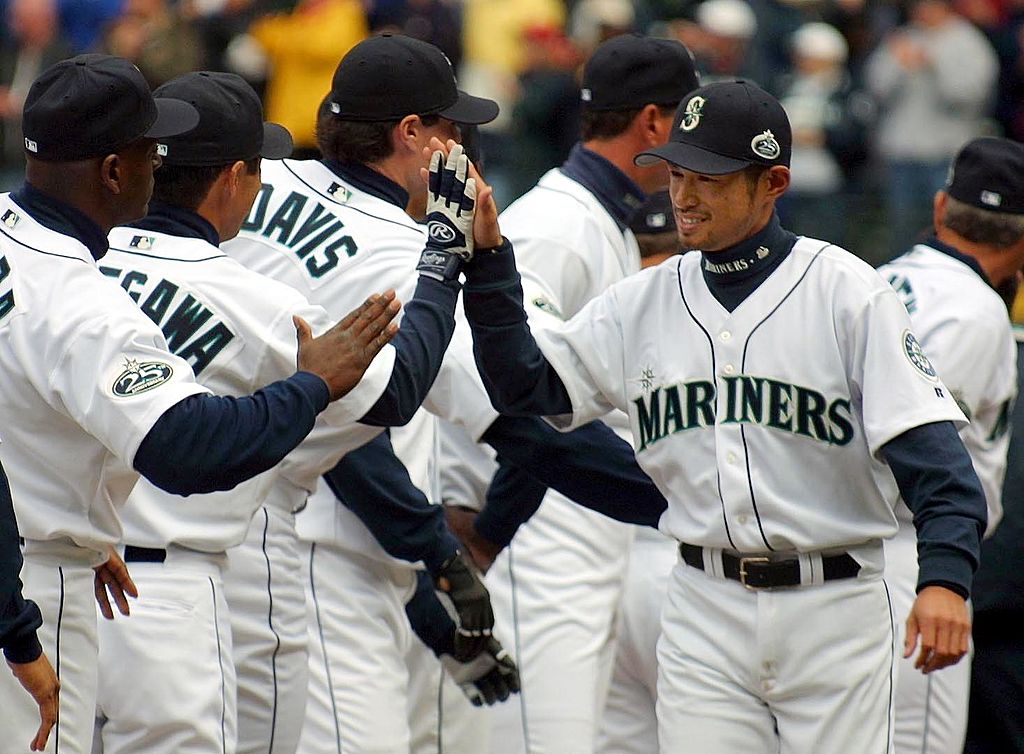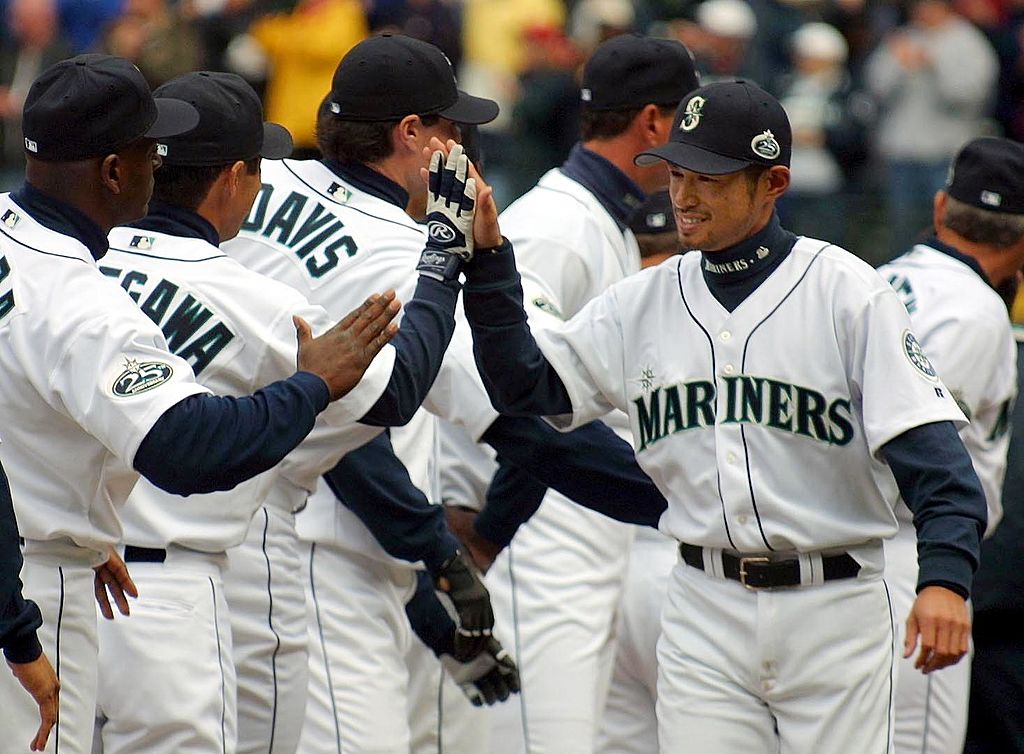 Ichiro Suzuki held a .308 average after his first three games. That was the last time in his rookie season that Suzuki's average dipped below .320. Suzuki dominated opposing pitchers and held a .336 average after his first month of play. Ichiro finished his rookie year with a .350 average, 242 hits, 56 stolen bases, and exceptional defense in right field. Those numbers earned him both AL Rookie of the Year and AL MVP honors for the 116-win Mariners.
Baseball-Reference measured Suzuki's Wins Above Replacement at 7.7. The only time Suzuki posted a higher total was a 9.2 score in 2004, the same year he set an MLB record with 262 hits.
Suzuki hit .600 in the Mariners' ALDS victory over the Cleveland Indians. New York Yankees pitchers held Suzuki to a .222 average in 18 at-bats for his lone playoff appearance with the Mariners.
What else happened in baseball on April 2?