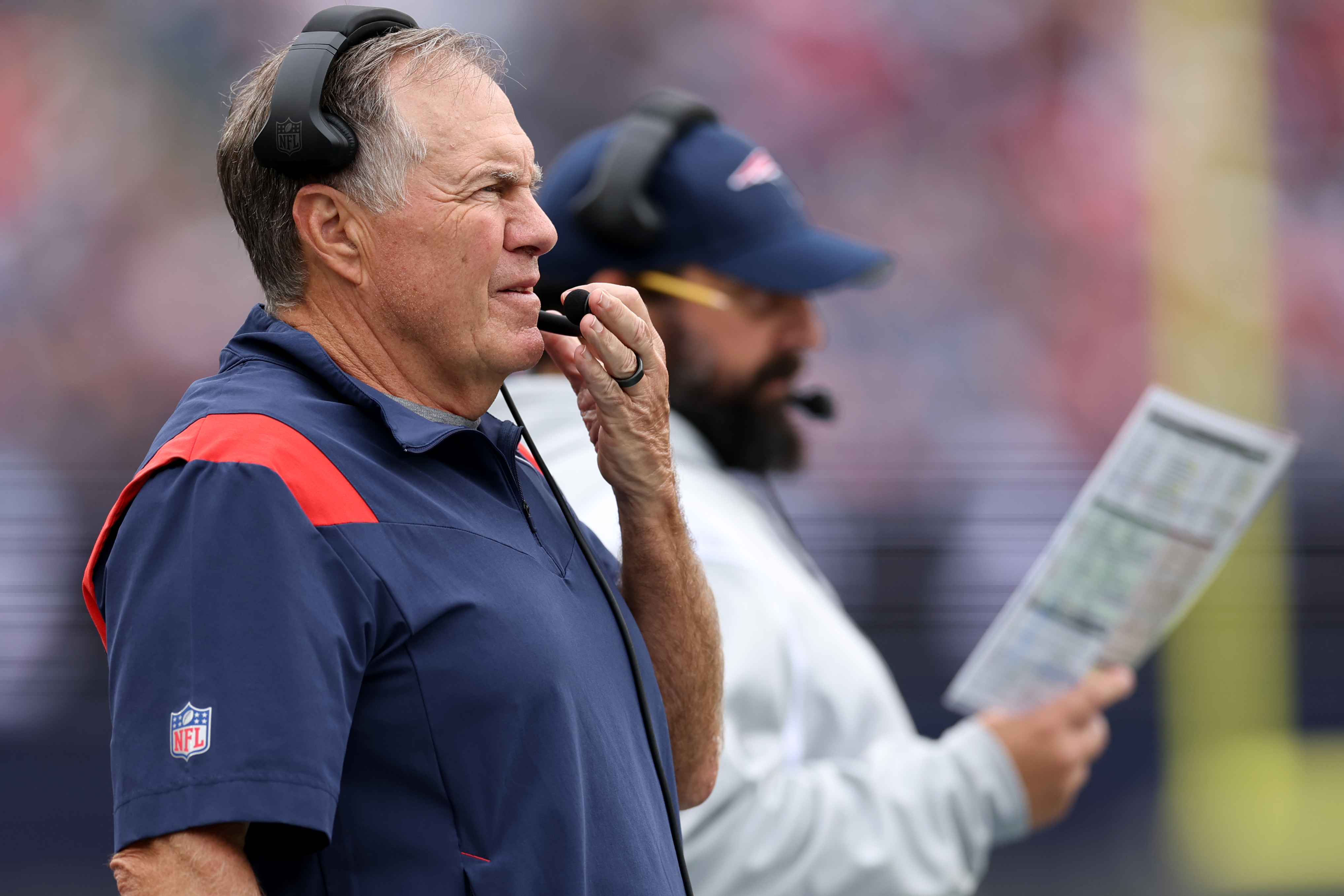 In a Rarity, Bill Belichick Gets Giddy Behind the Podium When Speaking of the History of the Green Bay Packers
New England Patriots coach Bill Belichick certainly appreciates the history and tradition of the Green Bay Packers.
It's no secret Bill Belichick is a great football mind. The longtime New England Patriots head coach is widely considered one of the best NFL coaches in history. He's also considered a true historian of the game.
During Friday's press conference in preparation for Sunday's game against the Green Bay Packers, Belichick showeded his appreciation for the football tradition in Green Bay. It even seemed as if he was preparing to face the 1942 Packers this weekend.
Bill Belichick has his hands full against the Green Bay Packers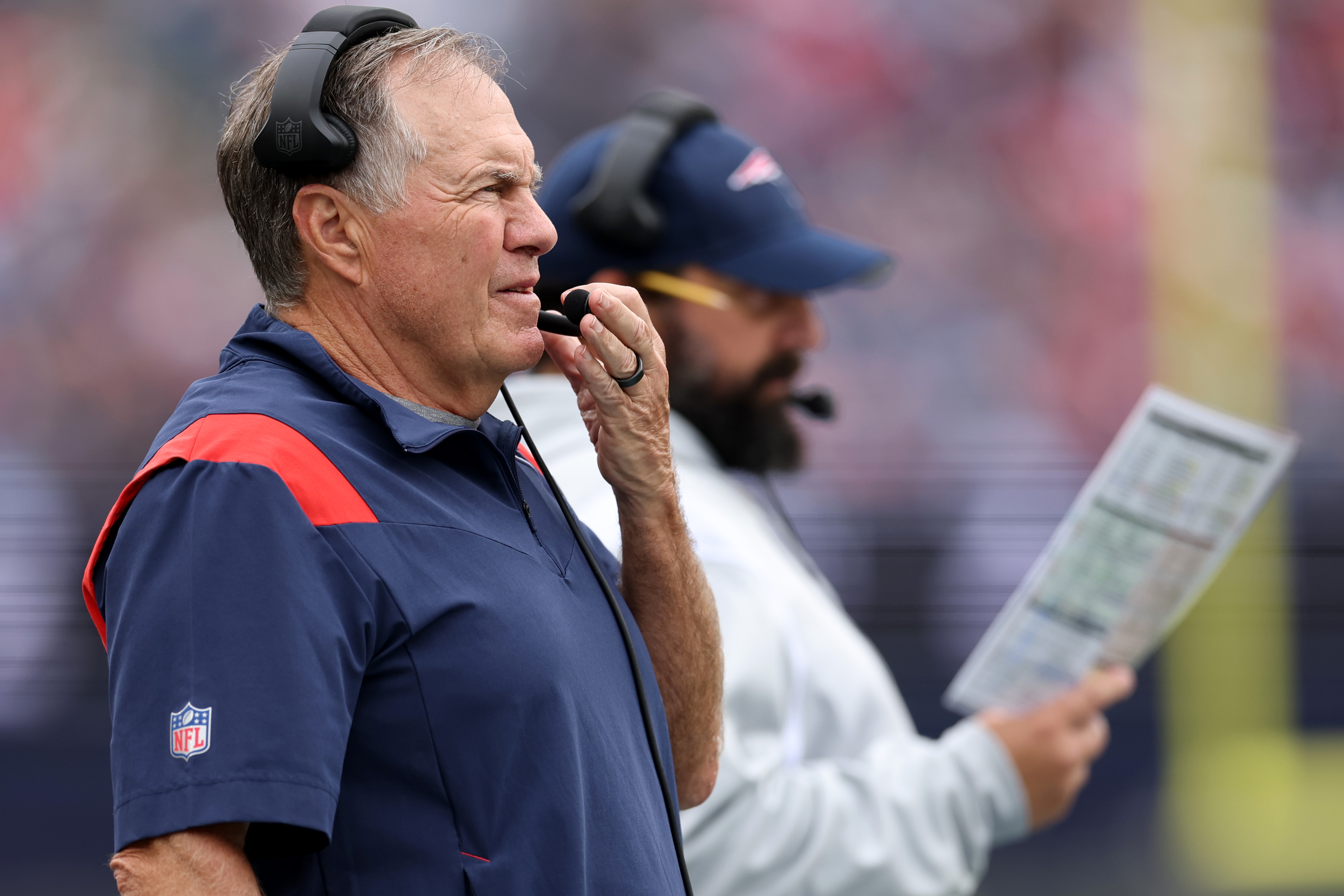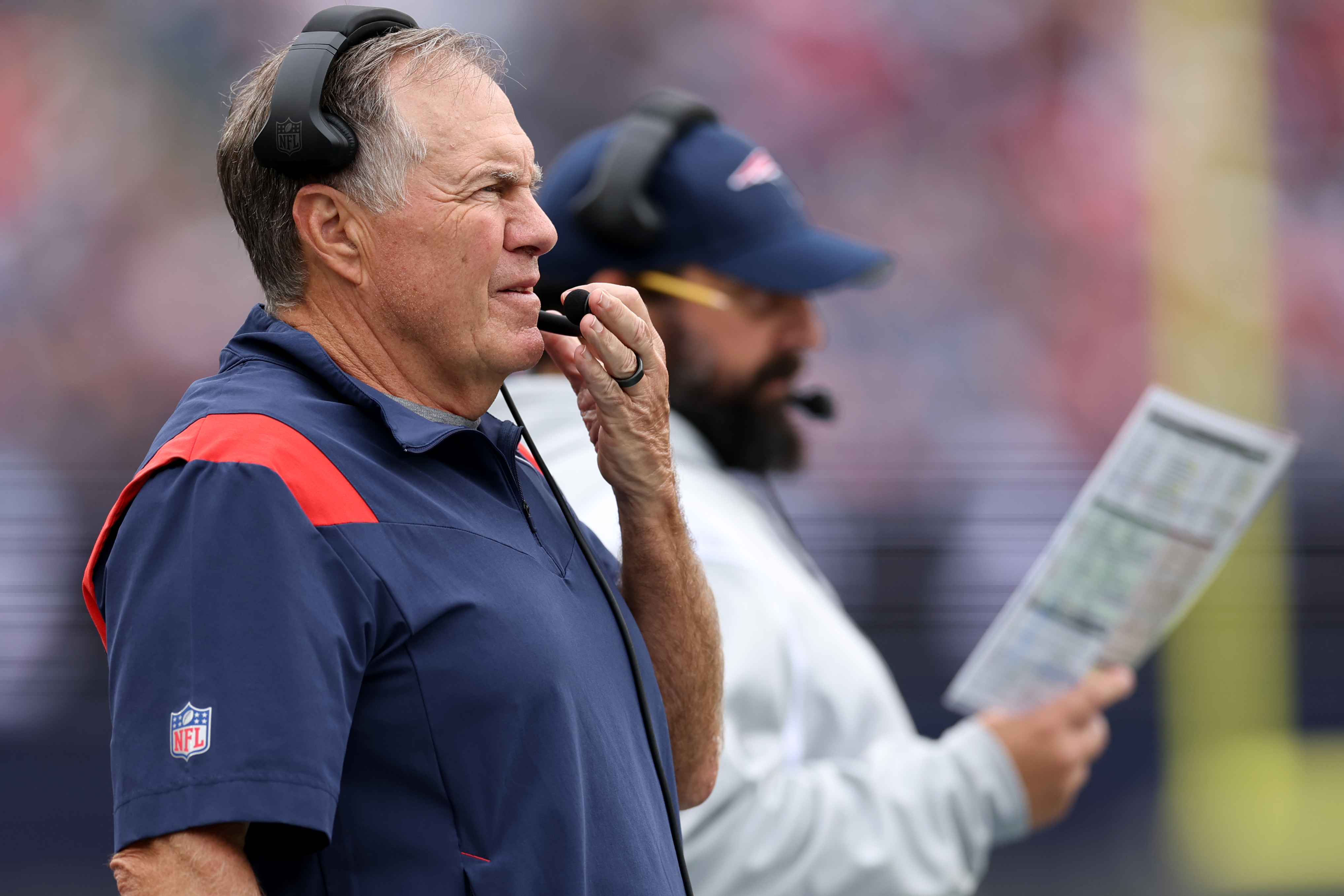 After a rough start to the season, the Packers have put together consecutive victories heading into Week 4. Green Bay was manhandled in the season opener, falling 23-7 to the Minnesota Vikings.
The Patriots, meanwhile, head into Sunday's matchup with a 1-2 mark after stringing together some not-so-impressive outings. The offense has sputtered, and it won't get any easier as quarterback Mac Jones has been ruled out with an ankle injury. Veteran backup Brian Hoyer replaces Jones.
While his focus is on today's Packers, Belichick took some time to reminisce about the glory days of the Packers. He couldn't help himself as he spoke glowingly about the football tradition at Lambeau Field, one of the most iconic venues in all of sports.
"I talked about this Wednesday, but I had a chance to show the team some of the great Packer players, coaches, (Curly) Lambeau, so we all know who Lambeau is," Belichick said, per Michael David Smith of Pro Football Talk. "Saw him on the sideline.
(Clarke) Hinkle, (Cecil) Isbell, (Don) Hutson, great," Belichick said. "Some of the great players there. Just connecting the dots a little bit there. Lot of tradition there, lot of tradition going into Lambeau. Seeing those names up on the stadium.
"When you watch film, and they play at home, which they did against the Bears, right? But, plenty of other games to watch. Every time they show the scoreboard, there's Hutson, right? There's (Vince) Lombardi. There's Lambeau. You see the names literally after every play, or actually, before every play."
Belichick got caught up in the Packers history
Belichick seemed more excited to talk about the history of the Packers than he did his own team. During the week, he became annoyed with all the questions surrounding Jones' availability for Sunday's game. He was short with his answers, repeatedly saying they were taking things "day by day."
When it came to football history — specifically Packers history — Belichick could stop talking. He even got into the old offenses the Pack used to run.
"Lambeau took the Notre Dame box, which was a shift in the backfield, power football, nobody ever split out, power play after power play after power play," he said. "That's what it was, and then he got Hutson. Then he got Isbell, and then he got Hinkle, and then he very quickly became 'Air Lambeau.' Split Hutson out, you never saw that. So they actually had a split receiver, actually ran pass patterns, pass routes."
This was a press-conference version of Belichick that is rarely seen. You couldn't shut him up, and it was fun to hear his enthusiasm.
"Isbell was a, like they all were, quarterback-tailbacks, but he could throw," he said. "I mean, this guy was a tremendous passer, and the Isbell-Hutson connection was a good one, a very good one. I mean, the best in football.
"Then they got Hinkle, and Hinkle was a great runner. Not that Isbell couldn't run, but not like Hinkle could. Then it became sort of, Isbell could throw, Hinkle could run, and so it was the T from the single-wing, right? Instead of handing the ball from the T-formation, they handed it off from the single-wing formation. Isbell ran occasionally, but most of the time it was Hinkle, and then when they wanted to throw, it was Isbell throwing to primarily Hutson, but whoever."
In a rarity, Belichick showed his true colors at this press conference, and it was clear he appreciates football history.
Like Sportscasting on Facebook. Follow us on Twitter @sportscasting19 and subscribe to our YouTube channel.