Independent Delma Cowart Raced Against NASCAR Winston Cup Greats on His Own Terms: 'Lord Only Knows How We Did It'
Former NASCAR Winston Cup driver Clinton "Delma" Cowart died on Nov. 10 under hospice care at his Savannah, Georgia, residence.  
Known as someone who "never met a stranger," the gregarious Cowart owned Structures Unlimited, a business specializing in pool and small structure construction. He served his nation in the Air National Guard, was a self-taught multi-instrumentalist, a Shriner, and a family man.  
Oh, and he was an underdog stock car racer at select NASCAR events, followed by a legion of loyal fans looking for a good time.  
He was 80.  
Independent owner-operators are an endangered species in NASCAR Cup Series' modern era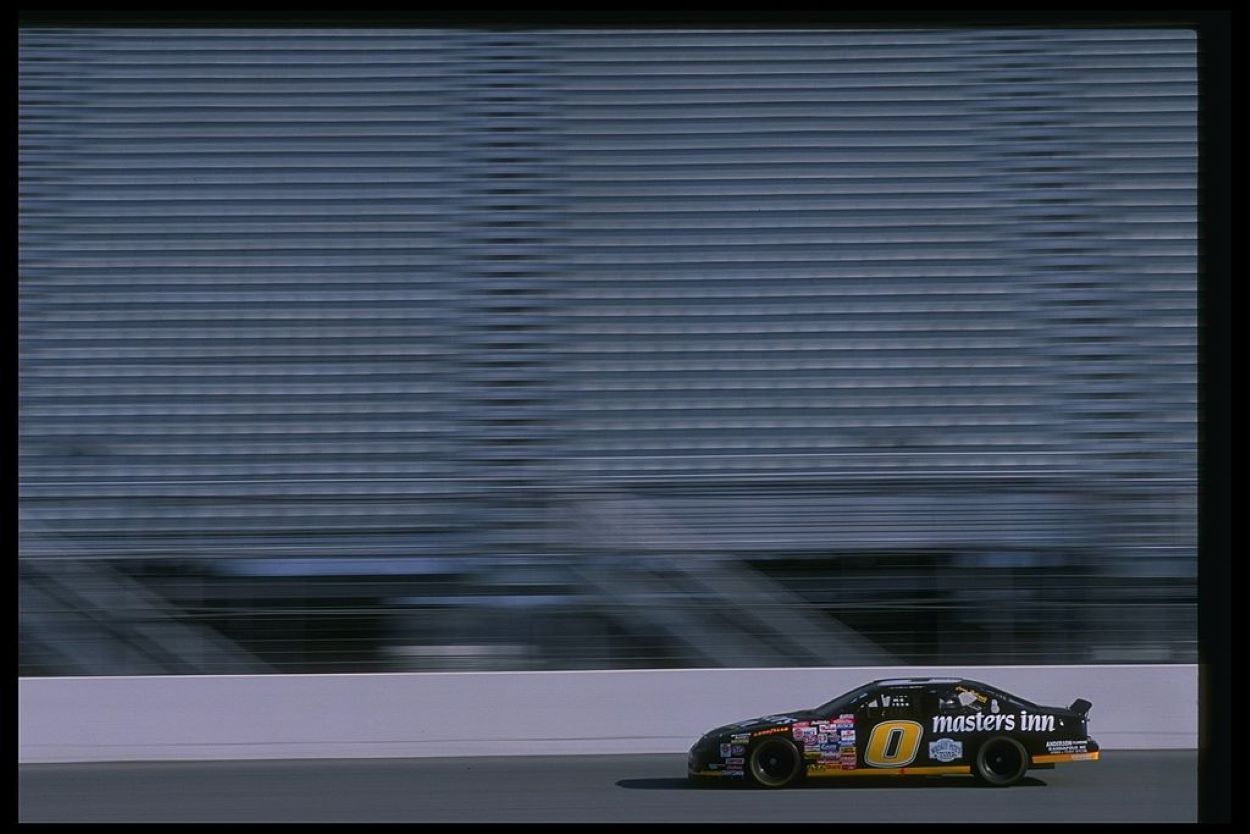 Cowart was one of the last of an endangered species of independent stock car racers. Now in an age of big-dollar organizations and top-notch facilities for multi-machine garages, Cowart often worked on his machines whenever and wherever he could.  
Alan Kulwicki, who worked on his own cars, was the last independent owner-operator to claim a premier Cup championship. That was in 1992, a year before his tragic death.
Since then, independent personalities such as Cowart and Travis Tiller, who started 51 Winston Cup events from 1974-83, have driven off to the sunset. Without corporate support, Tiller, a Virginia native, often leaned on support from local coal-related businesses.  
"It was tough," Tiller told the heraldcourier.com in 2015. "There would be three or four of us independent guys that would get some crew members together, and they would do all the pit stops for us.  
"Lord only knows how we did it."
For an independent organization to survive in the modern era, Tiller said: "That driver would have to be supported by someone with a lot of money or be independent wealthy."
Former NASCAR Cup Series driver Delma Cowart's life and times remembered on Tribute Wall
Buried on Nov. 15, Cowart is probably best known for once telling The Associated Press: "I never won a race, but I never lost a party."  
He was more than a party animal during an age of 1980s indulgence.  
Cowart was family and community-oriented. That's evident by persuing a few of the life celebrations written on the Tribute Wall of his digital obituary.  
"Granddaddy, we miss you so much!
– Love, Nicholas, Victoria & Alexander"  
"Delma was my friend for 37 years! There was never a dull moment if you were around Delma. He was an extraordinary individual. He will be remembered for his charm, sense of humor and infectious smile. … Rest in Peace my Brother."  
– Wayne Disher  
"God made Man in his own image, but I never met anyone else like Delma. He was one of a kind. He will be sadly missed. So sorry for your & our loss."  
– Glenn Googe, Charleston, SC  
"Growing up, my mom always talked about Delma and how he was the reason she played the piano. I remember meeting him at the speedway. I'll never forget that smile. God Bless the family and friends.  
– Crystal Beasley Norris
Cowart wore many hats and lived a full life his way
Born on July 6, 1941, to the parents of Dovie and Clinton Cowart, Cowart attended a local church, graduated from Savannah High School, and studied at Alabama Christian College.  
But Cowart is best known for his colorful personality and independent, cost-cutting approaches to lining up for the start of the Daytona 500.  
For 17 years, Cowart carried on as a part-time independent racer. His team was made up mostly of volunteers and lowly compensated helpers, according to nascar.com.  
He drove with No. 0 because it was "neither negative or positive," he said.  
Cowart either withdrew or failed to qualify for Winston Cup events 61 times, nearly three times as many as the 21 races he competed in. Four times he appeared in the Daytona 500. His best career finish was 17th and he celebrated everything.
Once asked why he focused on the bigger Winston Cup events, he replied: "It's pretty simple. All the big races pay the most money, and if you luck up and win the race, well, last place pays about $48,000. And Lord knows I can use the money. I've got three ex-wives. I'm so broke, I can't pay attention."