Indianapolis Colts: 4 Wide Receivers They Should Consider Adding
It's no secret: The Indianapolis Colts have an issue at quarterback.
After seeing Andrew Luck walk away before the 2019 season, the Colts have struggled to find an answer at that position. They hoped Carson Wentz would be their guy when they traded for him last year, but he choked when it mattered most, and Indy missed the playoffs in 2021. So, it appears they plan to move on from him in the coming weeks.
However, no matter who plays QB for them next season, the player will need stars to throw to, and the Colts lack talent at the wide receiver position. Michael Pittman Jr. had a breakout year in 2021 with 88 catches for 1,082 yards and six touchdowns, but no one else had more than 384 receiving yards.
Indianapolis fans have nothing to fear, though. Their team has plenty of options this offseason.
Here's a list of four receivers the Colts should consider adding.
Davante Adams
This one might be a long shot. Davante Adams will be one of the most sought-after free agents in the NFL this offseason after catching 123 passes for 1,553 yards and 11 touchdowns in 2021. He will also have plenty of options if the Packers don't keep him, and the Fresno State product probably won't want to go somewhere with a quarterback problem.
Another issue is whether the Colts can afford him. They have the cap room to sign what could be north of a $23 million a year contract, but things could become complicated if they trade for a big-time QB.
If general manager Chris Ballard and the front office can figure things out, though, they absolutely needs to consider signing Adams. He's arguably the best receiver in the league and will improve any offense he plays on in 2022.
Amari Cooper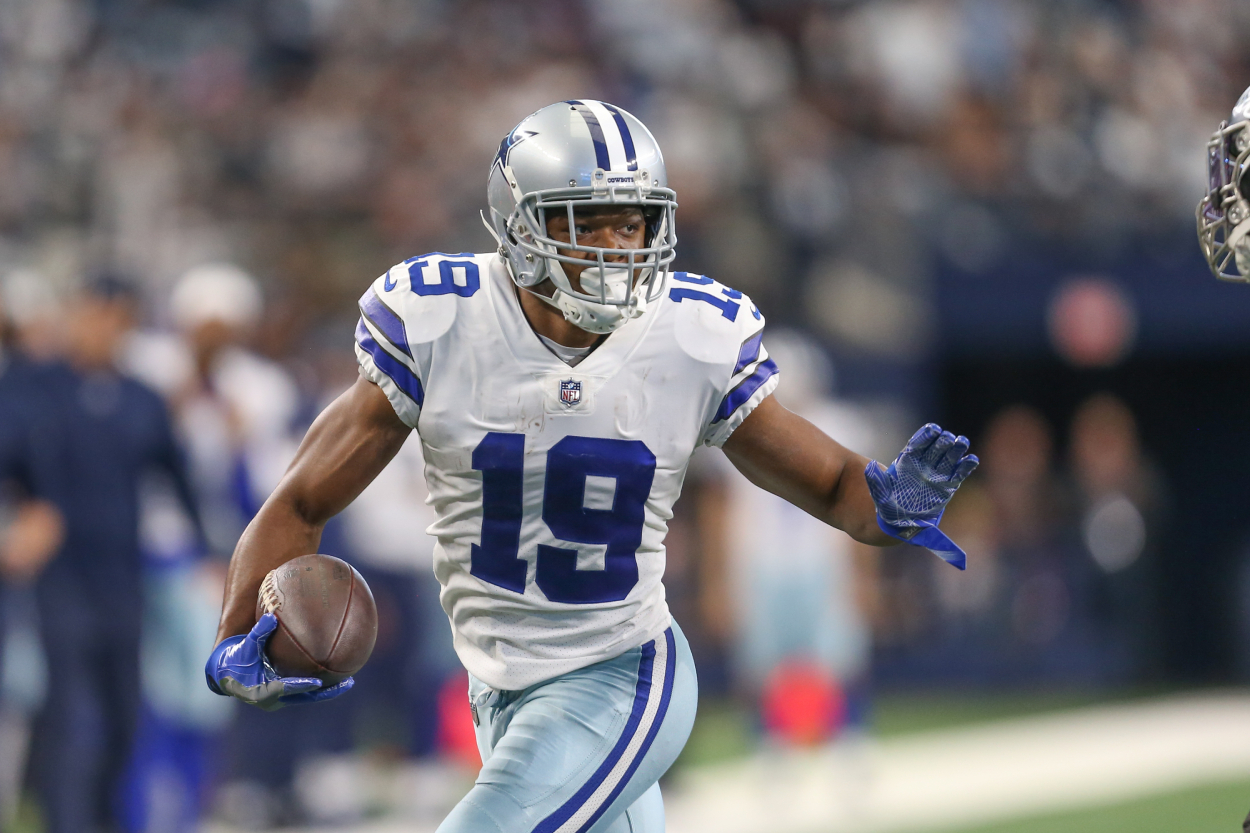 Reports suggest that the Dallas Cowboys could release Amari Cooper. If they do, the Colts should run faster Jonathan Taylor to recruit him.
Cooper is only 27 years old and had three consecutive 1,000-yard seasons between 2018–2020. His numbers went down a bit in 2021, but that was likely a result of CeeDee Lamb having a breakout campaign. The Alabama product is still a talented pass-catcher and could be productive in the right offense.
He'd be an excellent addition for the Colts.
Mike Williams
Mike Williams will also be one of the more popular free agents this offseason (if he doesn't receive a franchise tag) after having the best year of his career for the Los Angeles Chargers in 2021. He caught 76 passes for 1,146 yards, both career highs. He also had nine touchdown catches.
Williams, of course, played with an up-and-coming quarterback in Justin Herbert, so that may have helped his production a bit, but he's a talented player with the skills to be a dangerous weapon for any team.
Alec Pierce
Guys like Chris Godwin (who will likely return to the Tampa Bay Buccaneers), Allen Robinson II, Odell Beckham Jr., and Michael Gallup could have gone here, but Alec Pierce would allow the Colts to save a bit of money.
No, he's not a proven commodity like the players already mentioned, but he has the tools to become a great receiver.
Pierce, who showed off his speed at the NFL Scouting Combine, is a big guy at 6 feet, 3 inches, and 213 pounds, and he had great success in a balanced Cincinnati Bearcats offense. Pierce had 52 catches for 884 yards and eight touchdowns in 2021.
Indy's first pick in the 2022 NFL Draft is No. 47 overall in the second round, but this wide receiver class is stacked. The team could address another need with that pick and get Pierce in the third round.
Pierce would be more of a risk for the Colts, but he could end up being the steal of the draft if they select him and put all their focus into finding a quarterback.
Stats courtesy of Pro Football Reference and Cincinnati Athletics
RELATED: Colts Legend Jeff Saturday Seems to Confidently Believe Carson Wentz Is 'Done in Indy': 'It Does Not Feel Like It's a Hopeful Situation'