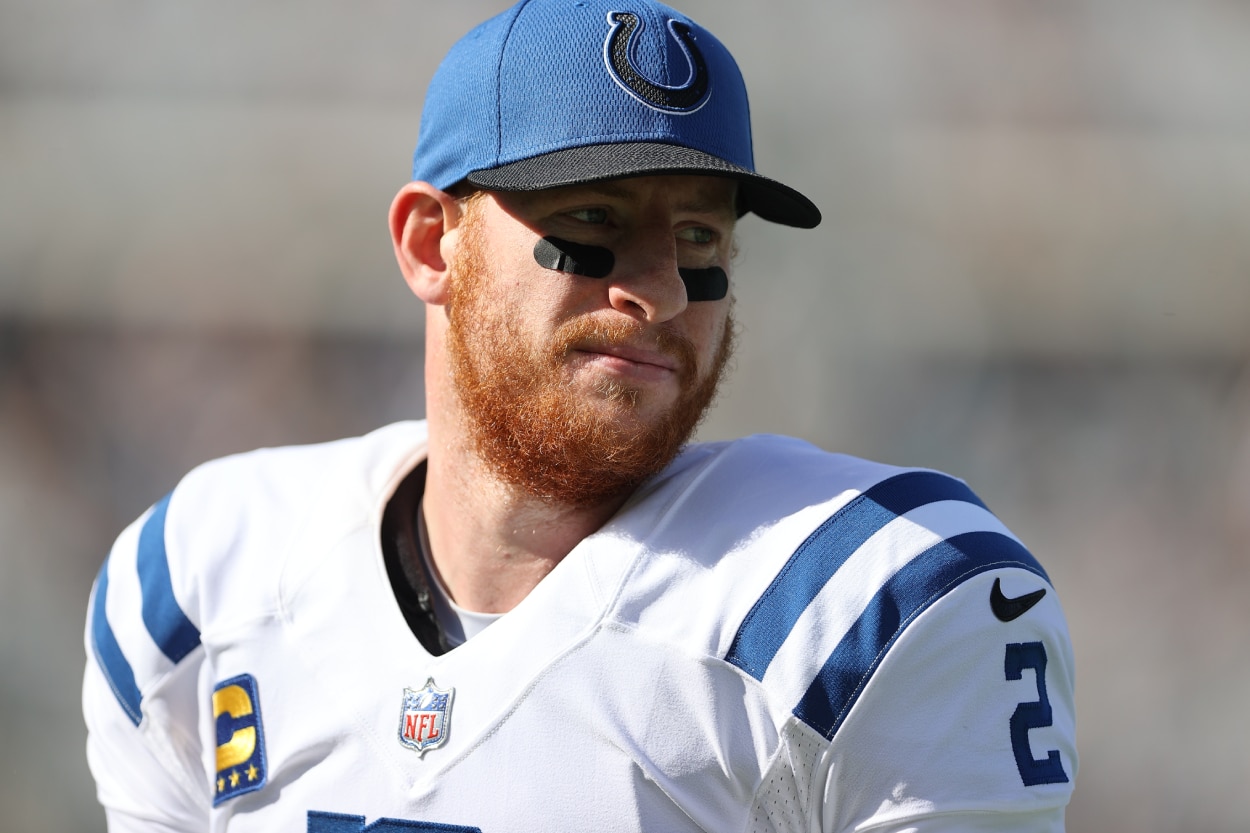 Indianapolis Colts: Carson Wentz's Fate Was Likely Already Sealed Before His Week 18 Collapse
Carson Wentz and the Indianapolis Colts collapsed in Week 18 last season. However, the quarterback's fate may have already been sealed before that embarrassing loss.
The Indianapolis Colts were talented enough to go on a deep postseason run in 2021, but their embarrassing collapse in the final two weeks of the season resulted in them missing the NFL Playoffs entirely.
For some Colts fans (OK, maybe I'm just referring to myself), that was the final nail in the coffin for Carson Wentz's disappointing tenure in Indy. Missing the playoffs would have been one thing, but choking the way in which he and the team did was unforgivable. The front office had to move on.
But apparently, Indianapolis was thinking about parting ways with the QB well before Week 18. Even if he had led the Colts to the playoffs, Wentz may have still been traded.
Carson Wentz's fate may have already been sealed before the end of the season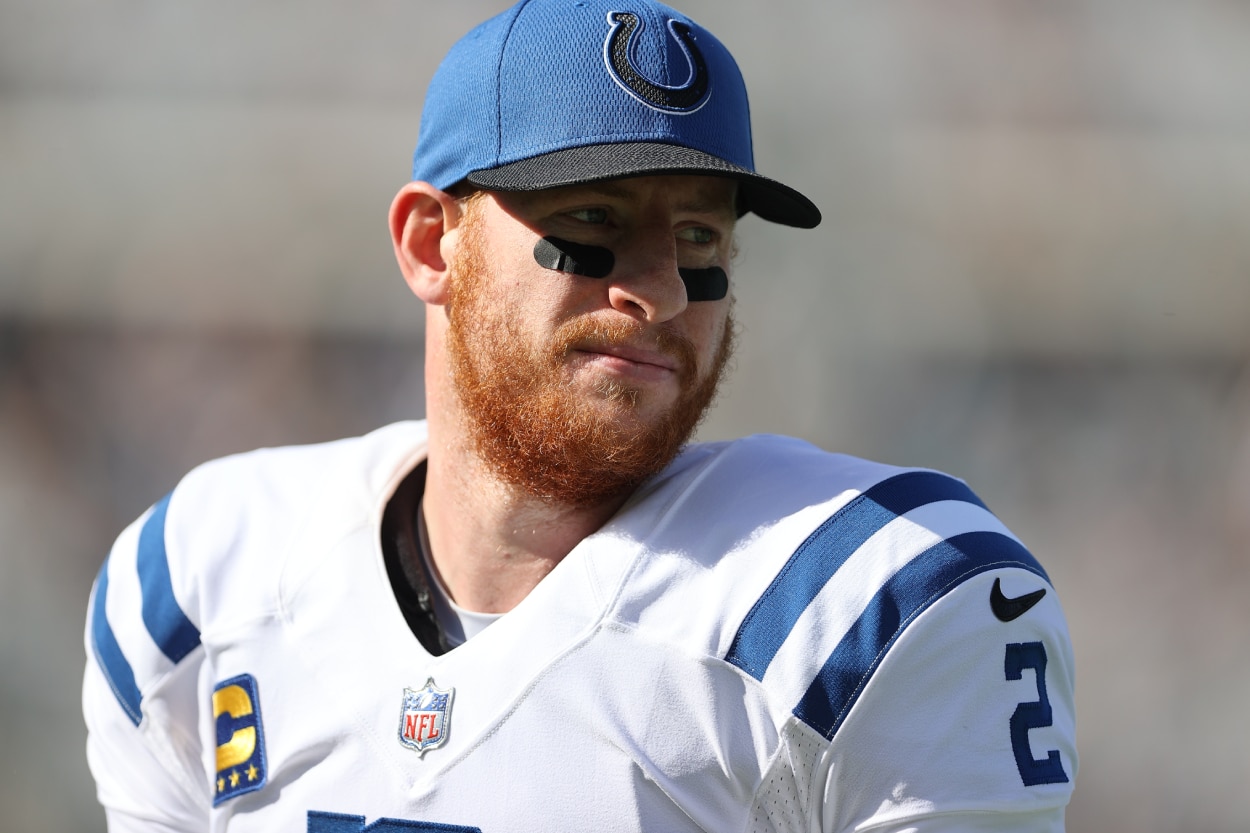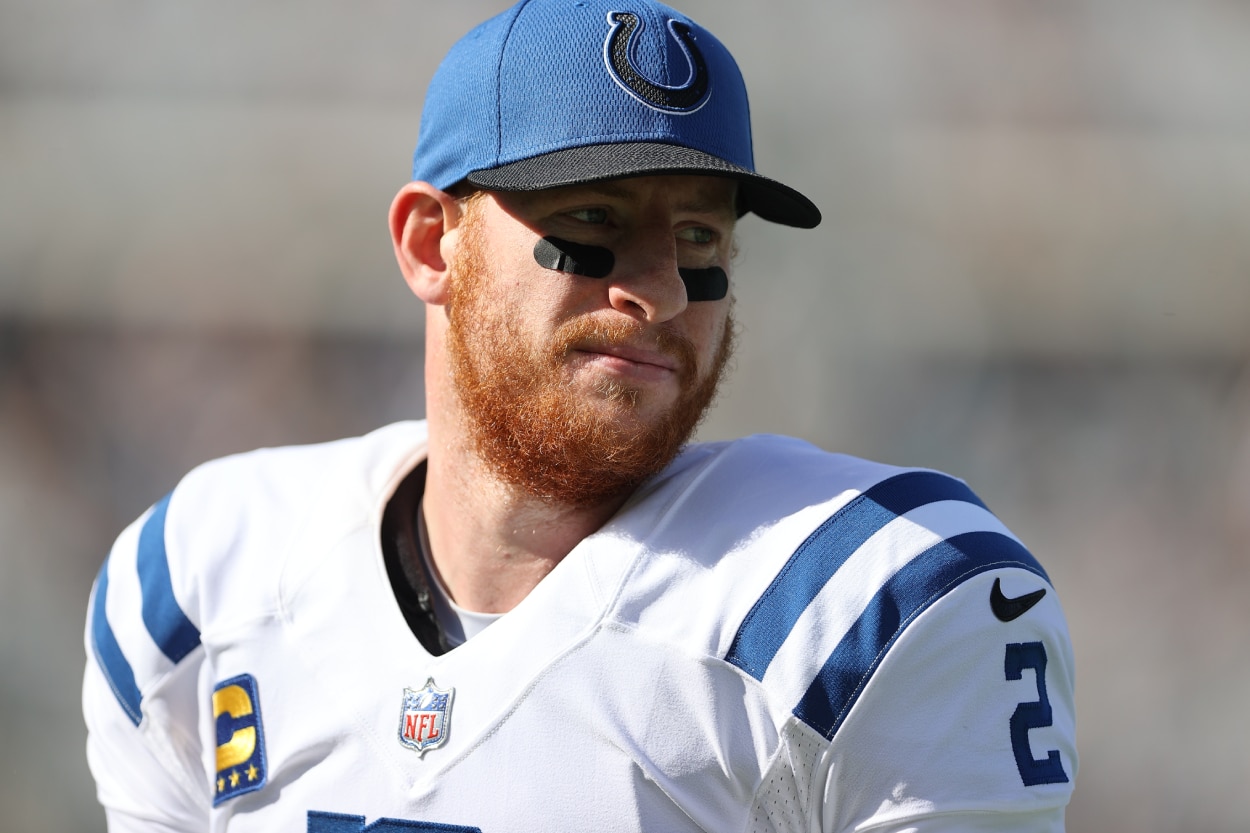 Colts general manager Chris Ballard has had a heck of an offseason. He has reshaped the team's entire offense around new quarterback Matt Ryan, who Indy acquired from the Atlanta Falcons after sending Carson Wentz to the Washington Commanders.
And Ballard recently admitted that the team may not have kept Wentz had it still made the playoffs.
"I think we still would've had some hard discussions," Ballard recently said to ProFootballTalk. "Just the way we played down the stretch, and we knew we needed to make some improvements in that area. The one thing I think [owner] Jim [Irsay] and I and [coach] Frank [Reich] are when we know something's not a good fit, don't just try to justify it. Let's move forward. We all knew we were going to get egg on our face. That is what it is, but at the end of the day it's about doing the right thing for the organization. I think even if we would've ended up in the playoffs, we would've had some hard discussions going forward."
Perhaps it all would have just stayed as discussions, and Indy would have kept the QB. But Ballard didn't sound like someone who would have tried running it back.
So, how did Wentz play during the final stretch of the season, and did it really warrant the treatment he received from the Colts?
The second overall pick in 2016 threw for over 200 yards twice in the final eight games of the season, averaging 170.6 yards during those weeks. He also completed just 61.1% of his passes within that stretch and threw more than one touchdown pass in only two games.
Against a horrible Jacksonville Jaguars team in Week 18 (a game that would have sent the Colts to the playoffs had they won), Wentz had just 185 yards, one garbage-time touchdown, and two turnovers. He also completed just 58.62% of his passes. His play led to a 26-11 loss and subsequently ended Indy's 2021 campaign.
Sure, Indianapolis is a dominant running team with Jonathan Taylor. But you still have to have an effective air attack, and that simply wasn't the case for the Colts late in the season.
A peek at the Colts' new-look offense
So, now that Indy has moved on from the Carson Wentz era and has 2016 NFL MVP Matt Ryan under center, what does its offense look like heading into 2022?
Here's a projection.
QB: Matt Ryan
RB1: Jonathan Taylor
RB2: Nyheim Hines
WR1: Michael Pittman Jr.
WR2: Parris Campbell
WR3: Alec Pierce
TE: Mo Alie-Cox
Indianapolis has several explosive weapons. Jonathan Taylor is arguably the NFL's best running back, and Michael Pittman Jr. had over 1,000 receiving yards last season. However, Ryan should help someone like Nyheim Hines, who Wentz underutilized in 2021. And a young receiver like Alec Pierce will benefit greatly from working with a QB of Ryan's stature.
The Colts may have had a disastrous end to their 2021 season, but they are loaded heading into 2022.
Stats courtesy of Pro Football Reference