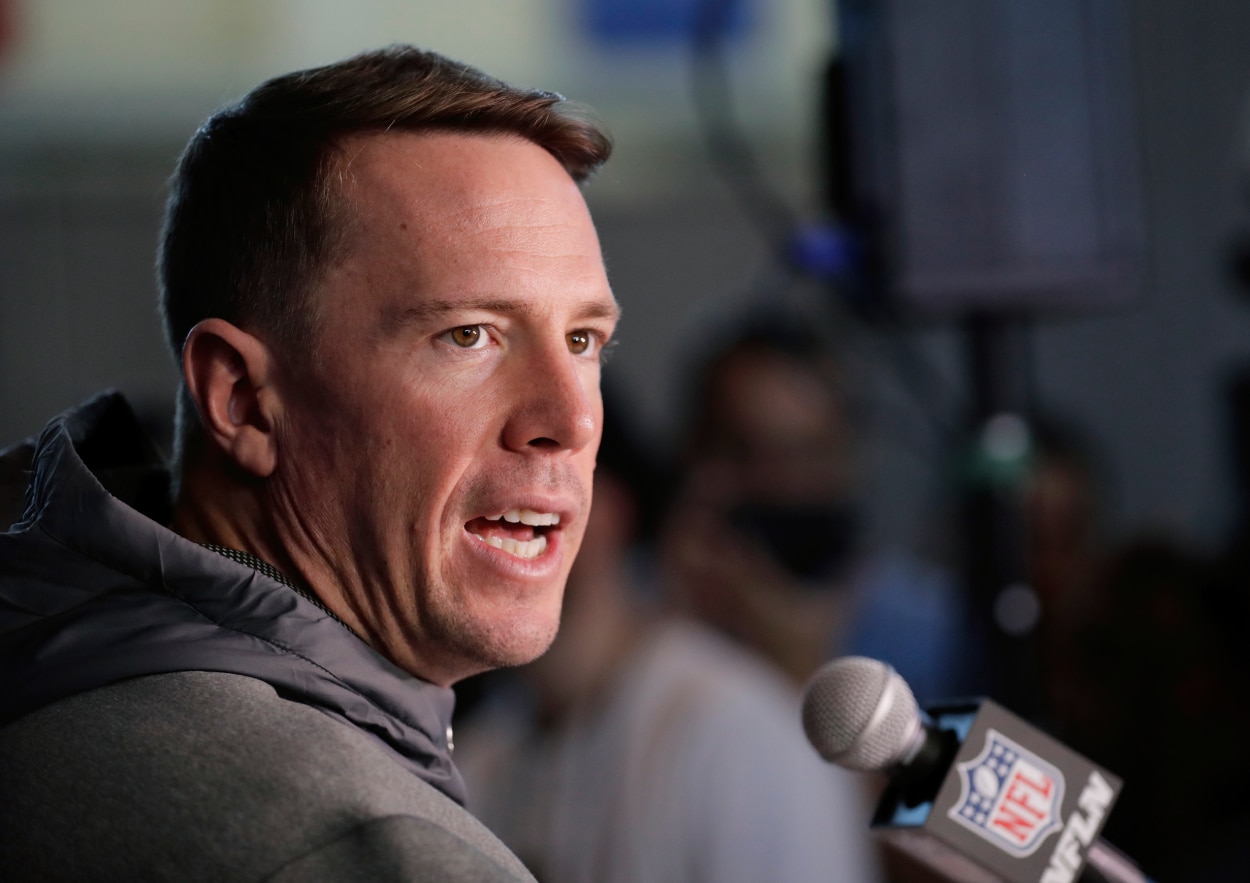 Indianapolis Colts: Matt Ryan Should Be Elated About Indy's Newest Offseason Addition
The Indianapolis Colts have had a busy 2022 offseason so far, and their newest offseason addition should have quarterback Matt Ryan absolutely thrilled.
The Indianapolis Colts have been busy surrounding recently-acquired quarterback Matt Ryan with talent over the last couple of weeks. They added wide receiver Alec Pierce and tight end Jelani Woods in the second and third rounds of this year's NFL Draft before also selecting offensive lineman Bernhard Raimann in the third round.
However, their most recent offseason acquisition should have Ryan feeling much more comfortable heading into the 2022 campaign.
The Colts are signing veteran tackle Dennis Kelly, solidifying their offensive line depth in the process and ensuring that the 2016 NFL MVP will stay off the ground as much as possible.
The Indianapolis Colts are signing Dennis Kelly
The Colts announced on May 10 that they are signing offensive tackle Dennis Kelly.
Kelly played on the Titans for five seasons between 2016 and 2020, starting in 32 games and playing in 74 total. He then appeared in 10 contests for the Green Bay Packers last season, starting in four of them. The Purdue product began his career with the Philadelphia Eagles, going to Philly in the fifth round of the 2012 NFL Draft. He appeared in 30 games across three seasons.
This may seem like an inconsequential move, but it will actually help the Colts significantly.
Matt Ryan should be elated.
Matt Ryan should be thrilled about the Colts' recent move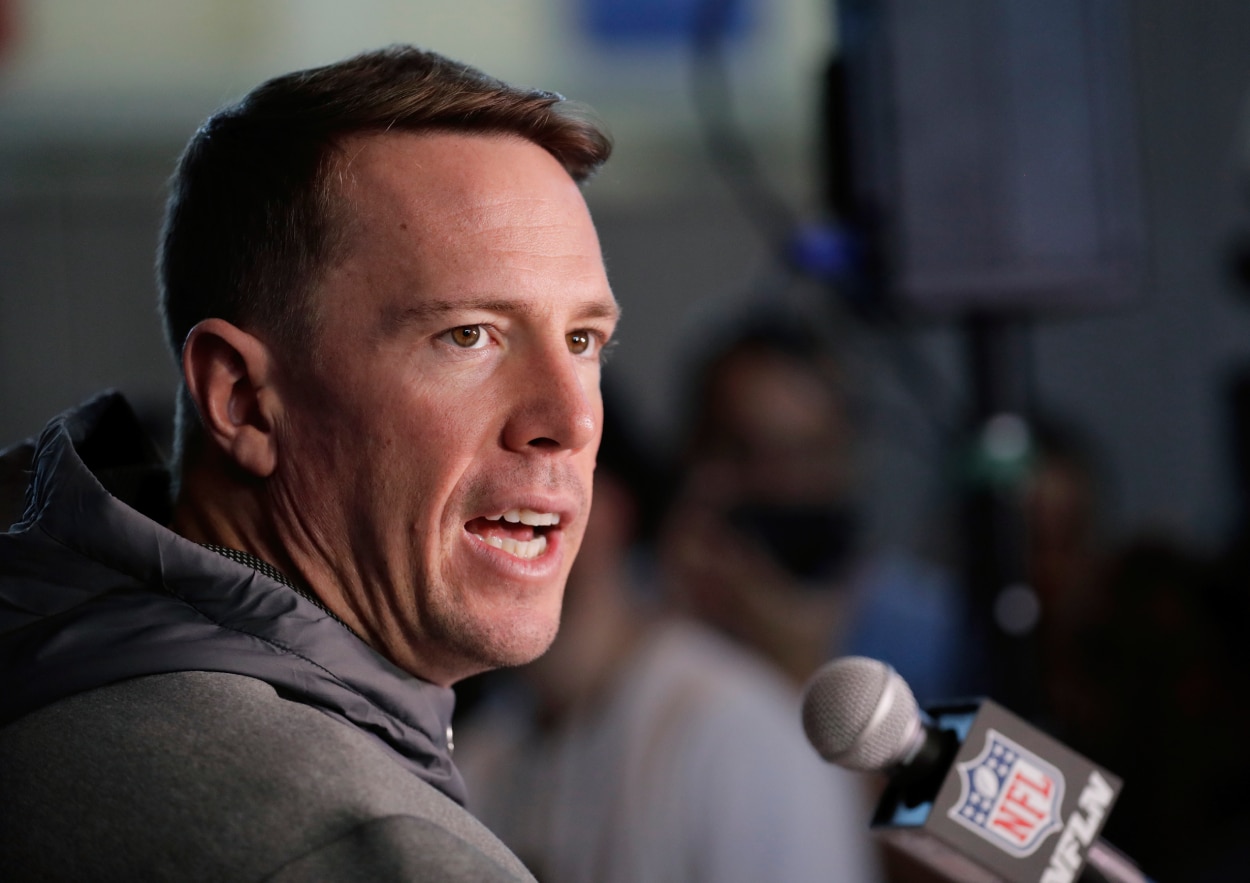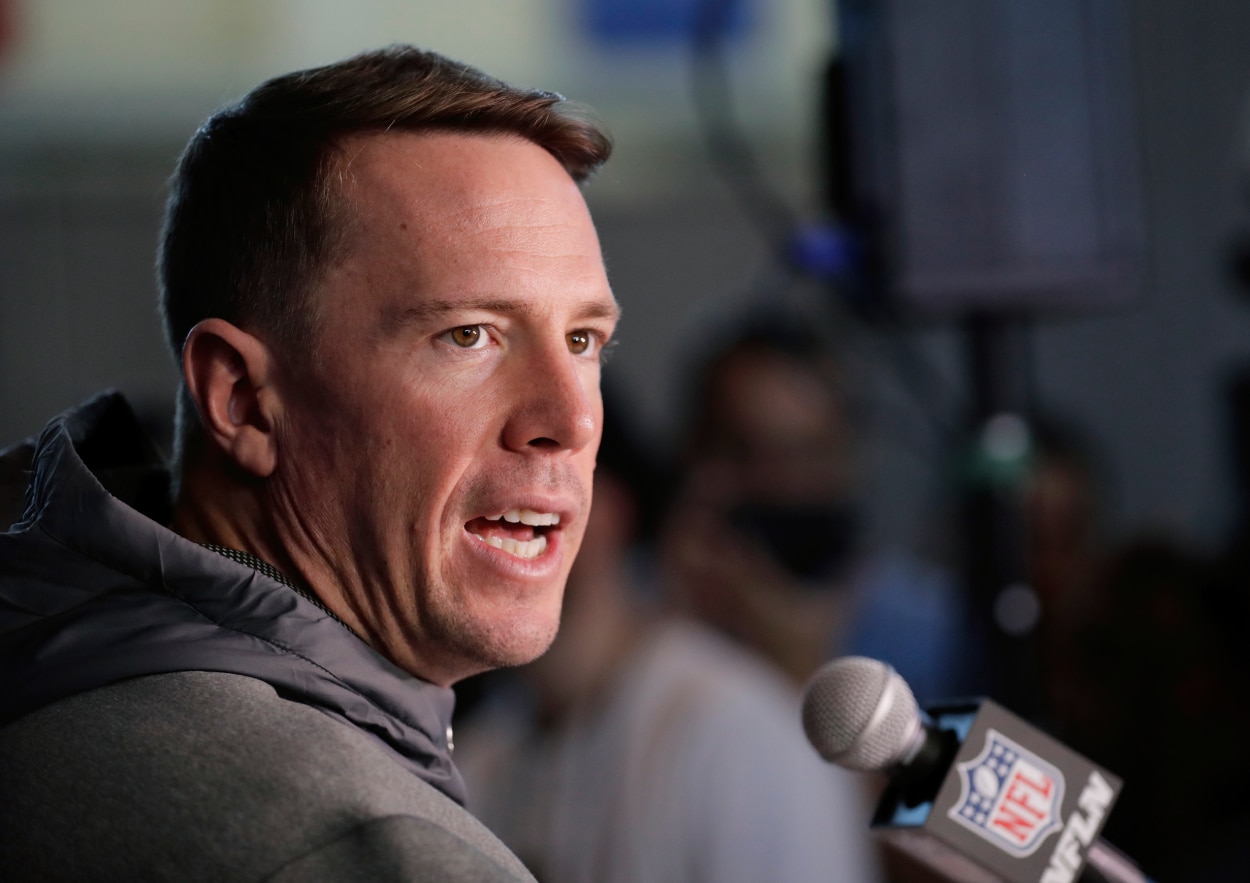 Indy has actually lost key pieces from its 2021 offensive line. Eric Fisher is gone, and Mark Glowinski is now with the New York Giants. It, of course, still has three-time All-Pro Quenton Nelson, Braden Smith, and three-time Pro Bowler Ryan Kelly, but there are a couple of positions up front that aren't as strong.
Smith is a stud at right tackle, but Fisher's departure resulted in Indy moving Matt Pryor to the No. 1 left tackle spot. Pryor showed promise last year, not allowing a sack in 438 snaps. He also registered a 76.5 PFF grade. However, the TCU product had just two rookies behind him in Raimann and undrafted free agent Ryan Van Denmark before the Dennis Kelly signing.
Last year, the Colts played a game without multiple offensive line starters. Had they gone into the 2022 campaign with just Pryor, Smith, and a couple of rookies, they would have been an injury or two away from disaster.
Kelly gives Indy stability and will be a nice depth piece to keep Matt Ryan on his feet. He has recorded a 70.0-plus PFF grade in three of the last four seasons, including a 70.4 with the Packers in 2021. The Purdue product also allowed just one sack in 305 snaps last year.
The Colts' offensive line isn't perfect. There are questions with Pryor at left tackle and third-year player Danny Pinter potentially starting at right guard. But Dennis Kelly will certainly give the unit a boost, and he will help a team looking to take the next step in 2022.
Stats courtesy of Pro Football Reference