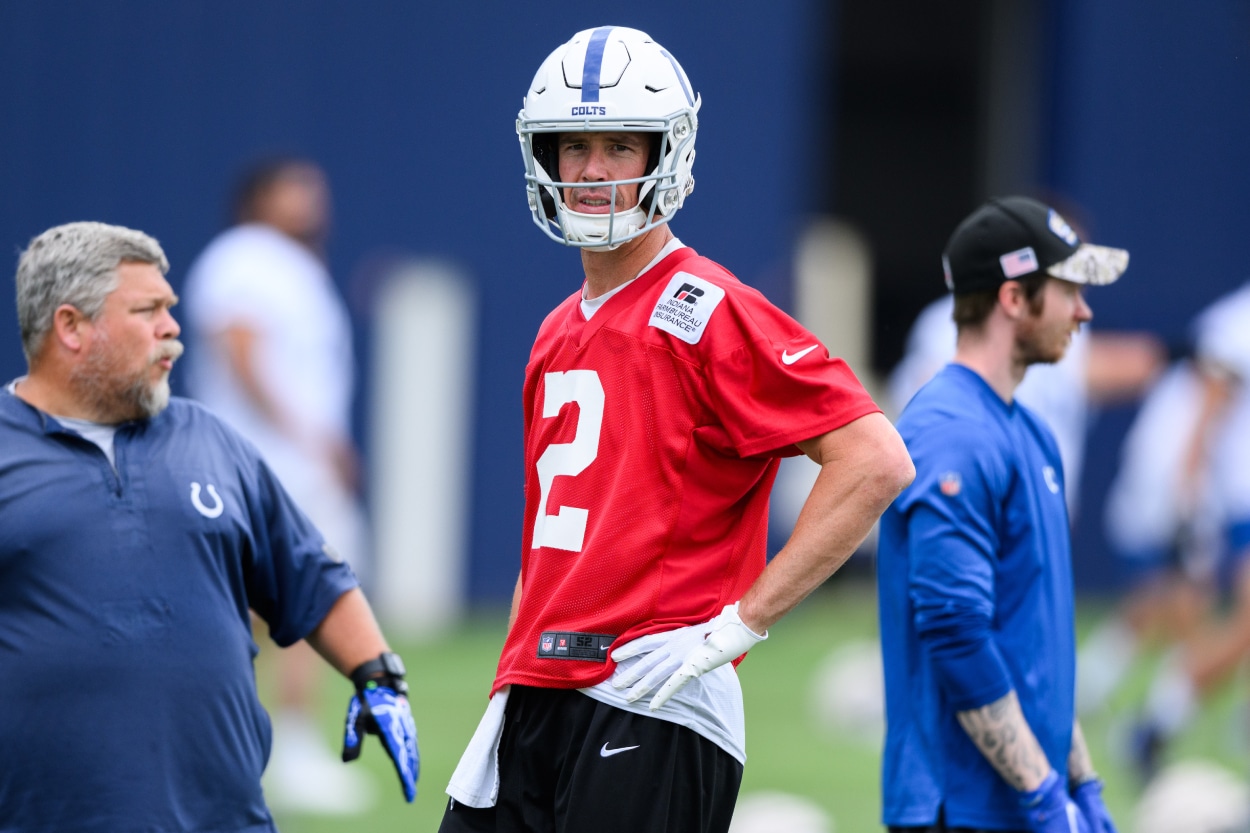 Indianapolis Colts: Matt Ryan Has Had to Show Humility in Transition to Indy
Matt Ryan has switched teams for the first time in his NFL career, and he recently revealed that he has had to show humility with his new Indianapolis Colts teammates.
Did you ever switch schools when you were growing up? You couldn't just go in and be the big dog on campus; there was a learning curve on how things worked.
Matt Ryan has essentially switched schools but after attending the same one for 14 years and racking up numerous accolades in the process.
So, what has Ryan had to do to ensure he succeeds on his new team, the Indianapolis Colts, who acquired him from the Atlanta Falcons earlier this offseason? The four-time Pro Bowler and 2016 NFL MVP has had to show humility.
Matt Ryan has had to show humility during his transition to the Colts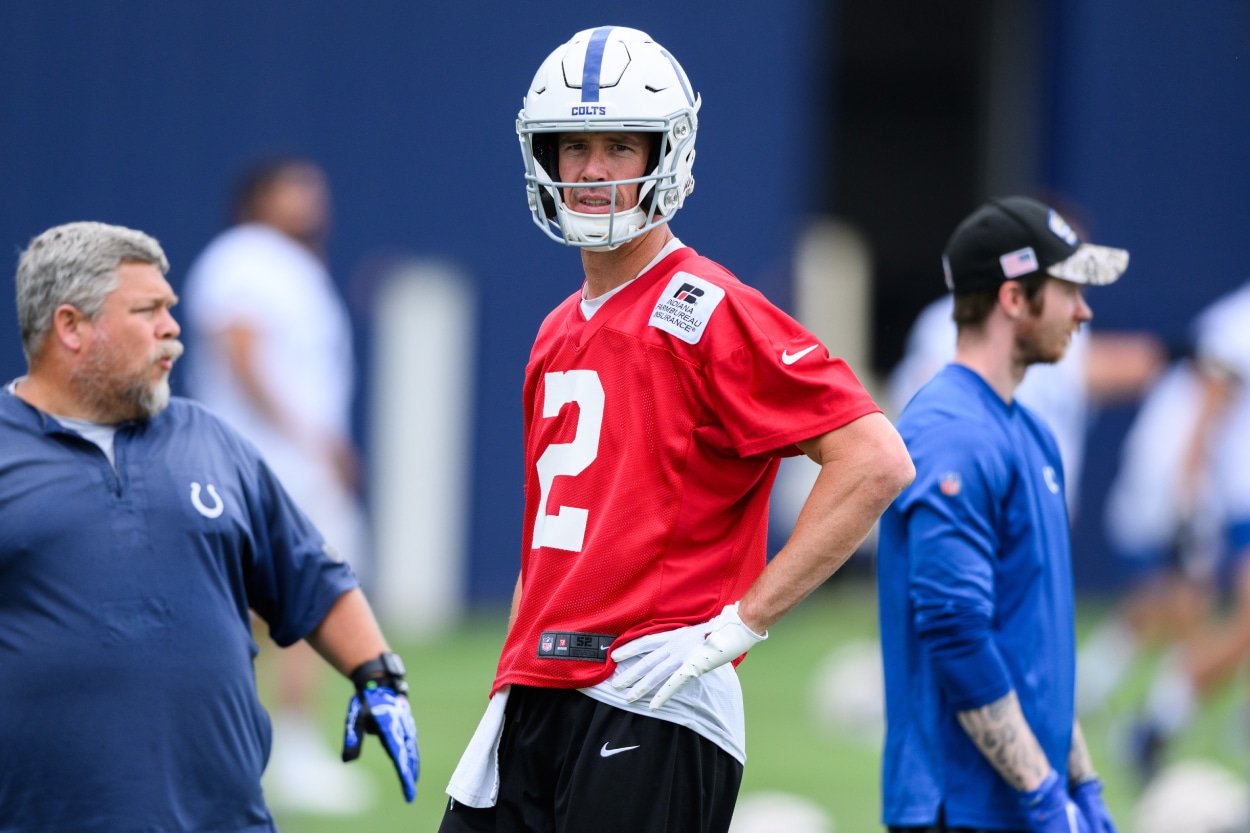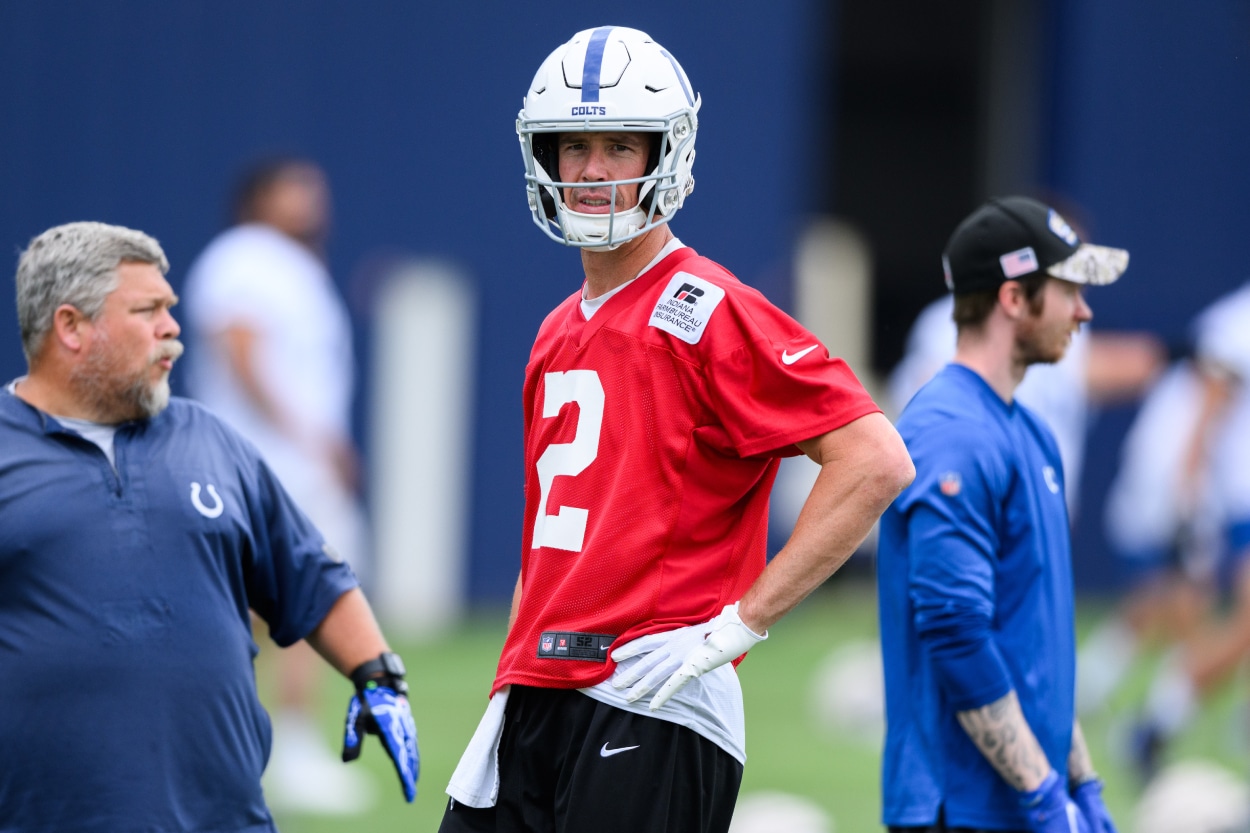 Matt Ryan is one of the most accomplished quarterbacks currently playing in the NFL. But just like every kid changing schools, Ryan has had to learn how things work in Indianapolis.
He couldn't come in and bark orders to his teammates without knowing the ins and outs of head coach Frank Reich's offense.
So, Ryan – the 37-year-old veteran – has had to ask his teammates – mostly younger and less-accomplished players – for help.
"Number one, you have to learn the offense," Ryan stated, per The Athletic. "You have to be able to speak their language. That's the thing I said from the start: 'You've got to help me here' (because) at the very beginning guys are probably further along than I was, there's no doubt. And not being too hard-headed and saying, 'Listen, I'm gonna need your help.'"
But now that Matty Ice has a solid grasp of the offense and relationships with his new teammates, he's feeling comfortable enough to push them.
The quarterback wants to hold his teammates accountable, and vice versa
The Colts have high expectations for the 2022 season. Many thought they had a Super Bowl-caliber roster last year, but Carson Wentz's flaws held them back and resulted in a late-season collapse.
Matt Ryan needs to hold his teammates accountable if they want to get to the promised land. And they need to do the same to him.
"I'm trying to help them become the best player they can be, and I expect the same from (them), too, if it's their turn to get me going," the QB said, per The Athletic. "And they've done that. Our guys have done a good job of that and I'm really just trying to be myself and make sure that I'm as knowledgeable in the offense as I can be to help those guys."
It sounds like Matt Ryan is fitting in with his new teammates just fine. His humility combined with his experience may result in big things for Indianapolis in 2022.
Maybe they will finally reach that Super Bowl they have been aiming for in recent seasons. They have more of a chance to do it than they did just 12 months ago.