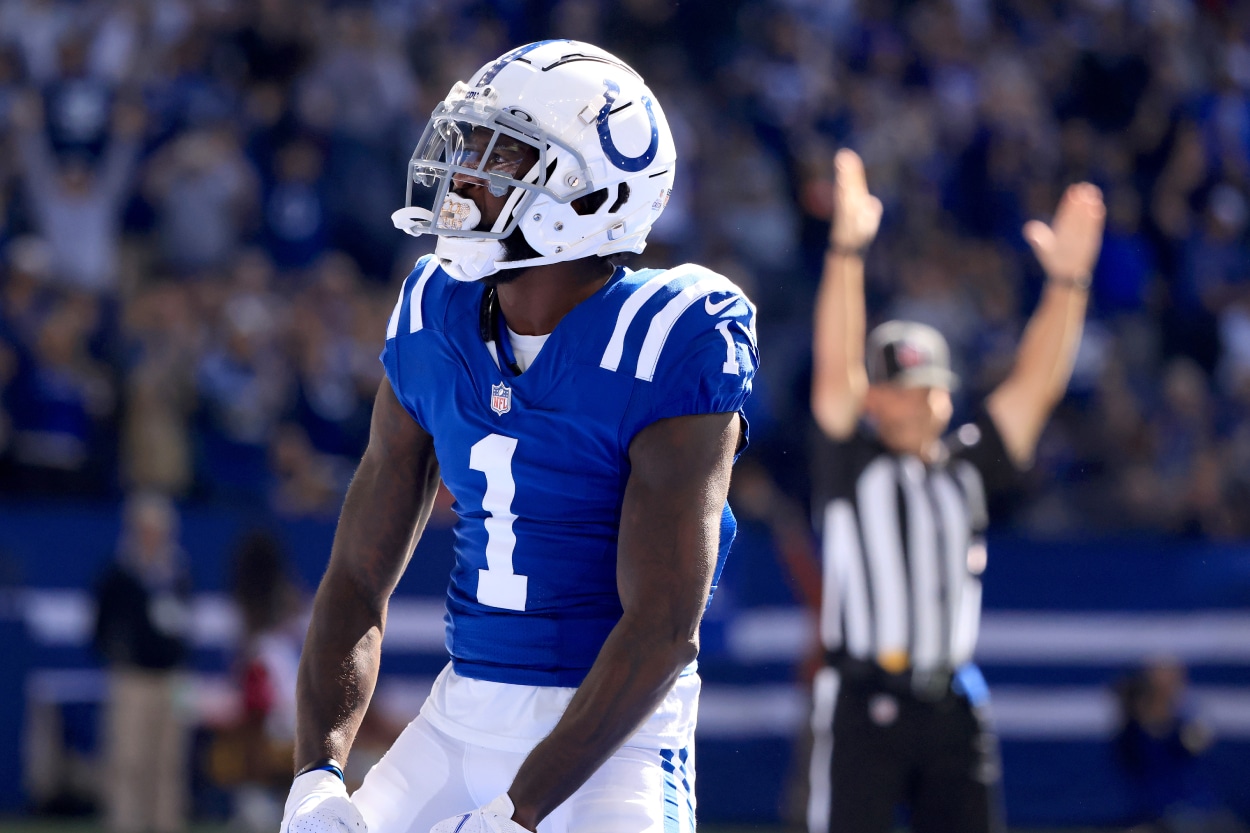 Indianapolis Colts: Parris Campbell Will Unlock a New Level of Indy's Offense if His Recent Quote Proves to Be True
Injuries have resulted in Parris Campbell having a disappointing NFL career so far. However, he still has a chance to unlock a new level of the Indianapolis Colts' offense.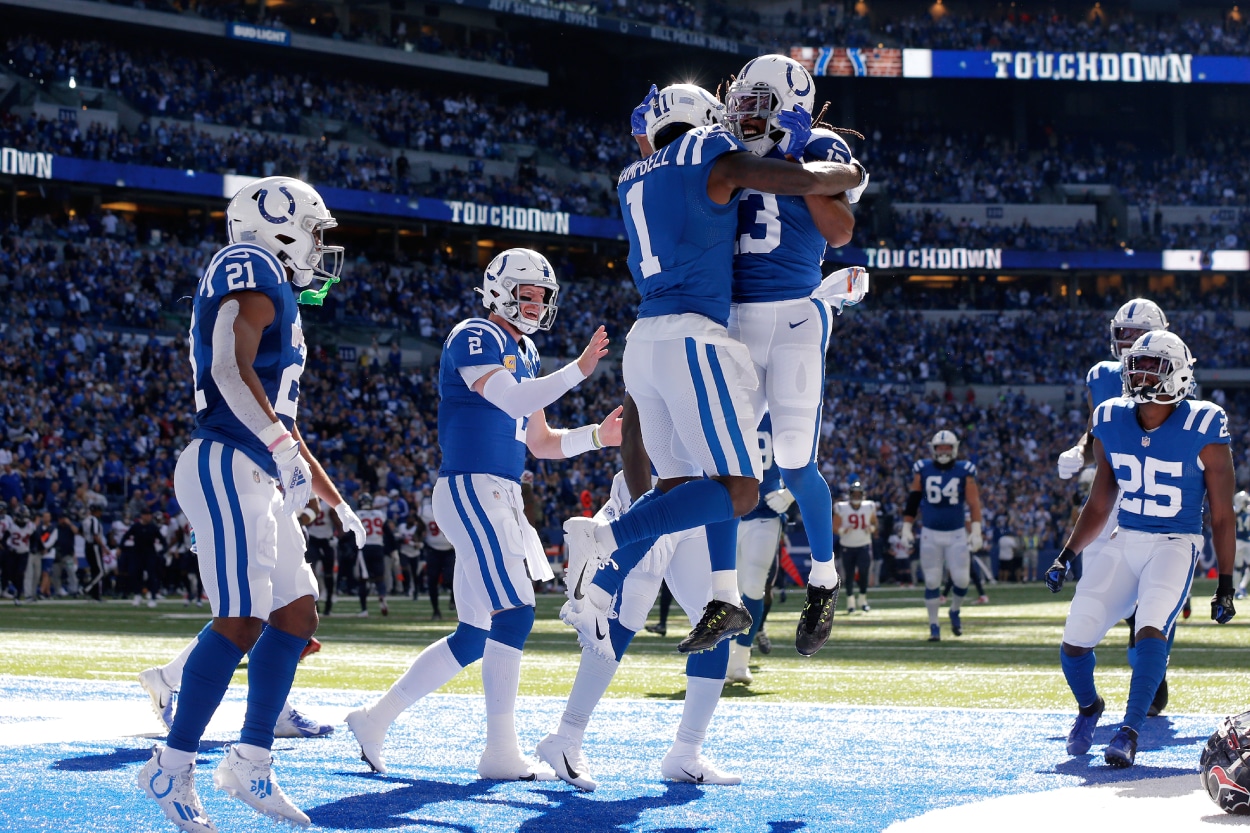 Plenty of great athletes have had their careers derailed by injuries over the years. Brandon Roy in the NBA, Bo Jackson in the NFL, and Grady Sizemore in the MLB are a few who immediately come to mind.
So, you can't blame various critics for feeling skeptical of Indianapolis Colts wide receiver Parris Campbell. Campbell has shown glimpses of what he can be for the Colts during his first three NFL seasons, but injuries have kept him from spending significant time on the field. 
And what does he have to say to those haters who wonder if he will ever become a star in the pros?  The receiver recently sent out a direct message to them. If it proves to be true, Indy's offense can become as dangerous as any unit in football.
Parris Campbell had a message for his critics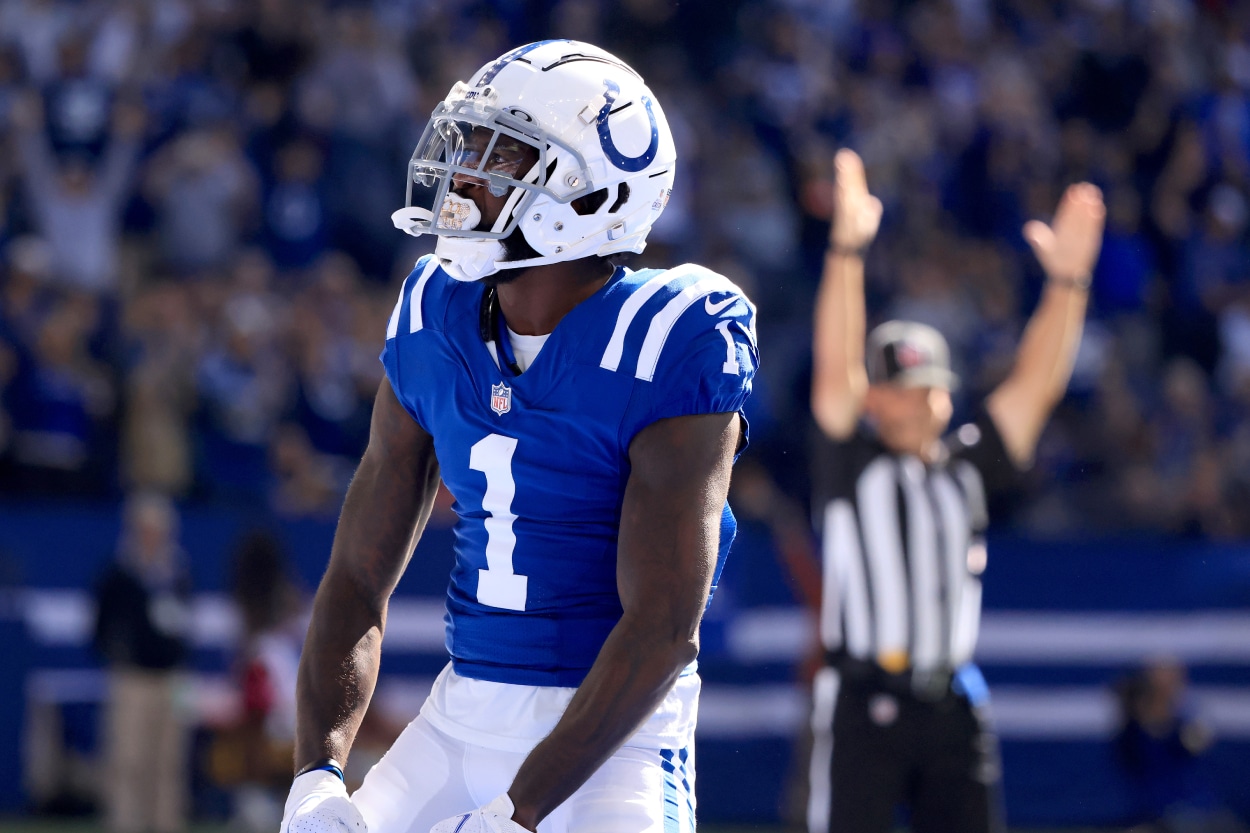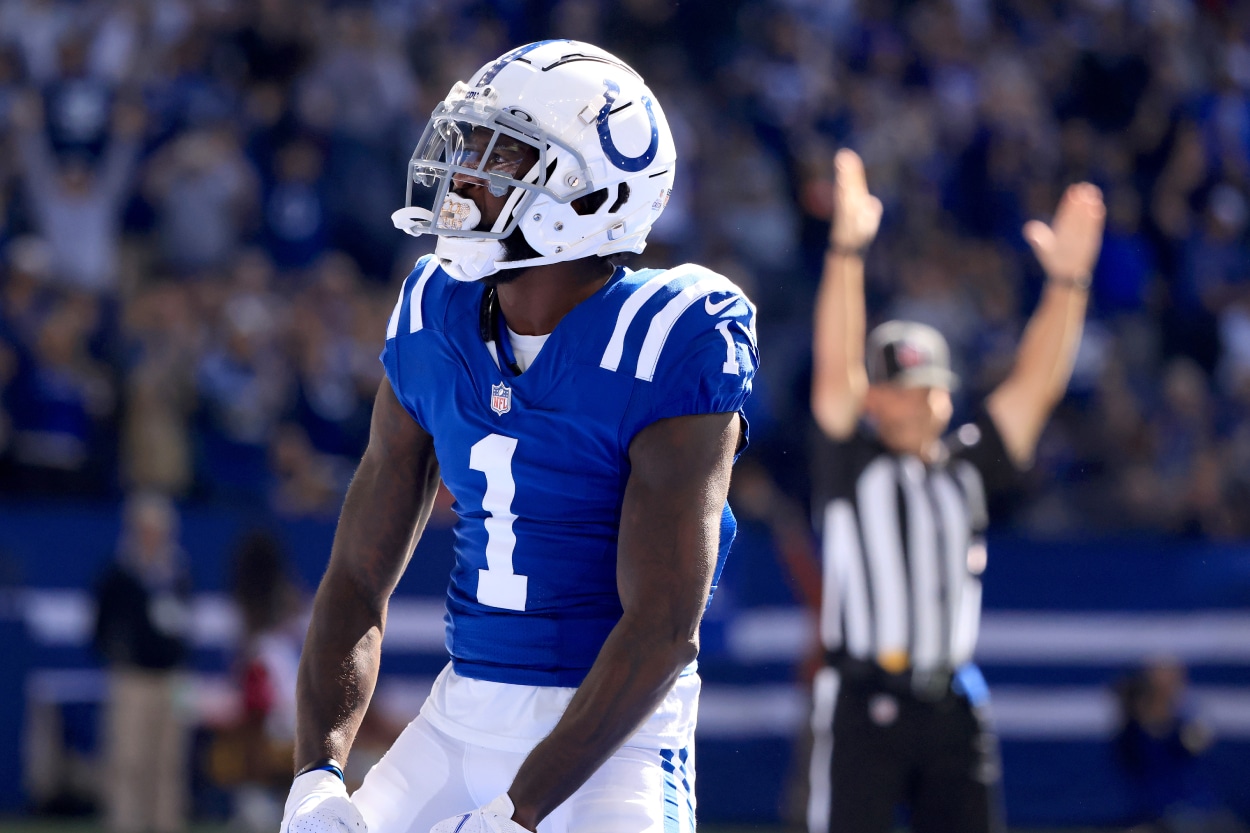 According to Zak Keefer of The Athletic, Parris Campbell caught more passes than any other Colts receiver during OTAs last week.
"He did it all over the field: slants, crossers, wheel routes in space," Keefer wrote. "… And for the oft-injured Campbell, it was an indication the Colts still have a lot of belief in him. He ran exclusively with the first-team offense and was featured extensively."
That would sound great if Campbell had a history of playing in every game or close to it.
Indy selected him out of Ohio State in the second round of the 2019 NFL Draft. He had just come off a season in which he caught 90 passes for 1,063 yards and 12 touchdowns for OSU.
However, Campbell has played in just 15 combined games through his first three seasons, not appearing in more than seven in any year so far.
Last year, Campbell showed promise, catching a 51-yard touchdown pass from Carson Wentz, highlighting his blazing-fast speed in the process. But he suffered a foot injury on the play and had to go on injured reserve for most of the season.
A few weeks ago, Campbell had a message for anyone who doubts he can stay healthy.
"From the outside looking in, people say, 'Oh, he can't stay healthy,'" Campbell said, per The Athletic. "Excuse my language, but to hell with that. I know who I am at the end of the day. I know what type of player I am. I know why I was drafted here."
The 24-year-old has to prove himself, but if he can live up to his statement, Campbell can become a legit weapon in the Colts' offense.
Parris Campbell can become a dangerous threat for Matt Ryan and the Colts
The Colts' lack of depth at wide receiver was a major problem in 2021. They had an elite running game with Jonathan Taylor, and Michael Pittman Jr. gained 1,082 receiving yards, but no other pass-catcher had over 384 yards. If Parris Campbell can stay healthy, he can unlock a new level of Indy's offense, especially with Matt Ryan now lining up behind center.
Campbell can give Ryan a true deep threat. He ran a 4.31 40-yard-dash in 2019, so his speed can be a matchup issue for opposing defensive backs. It would also be a nice change of pace from Indy's big receivers, Pittman, rookie Alec Pierce, and tight end Mo Alie-Cox. 
Campbell proved just how successful he can be during his college career. He entered the NFL the same year as Terry McLaurin, who has had back-to-back 1,000-yard campaigns for the Washington Commanders the last two years. But during their 2018 season together at Ohio State, Campbell had more catches, yards, and touchdowns. If he can recreate some of that Scarlet and Gray magic, the Akron native can have a big year in Indianapolis.
Parris Campbell has the potential to become a breakout star for the Colts. But first, he must stay healthy. If he can, defenses will have trouble stopping Indy in 2022.
Stats courtesy of Pro Football Reference and Sports Reference