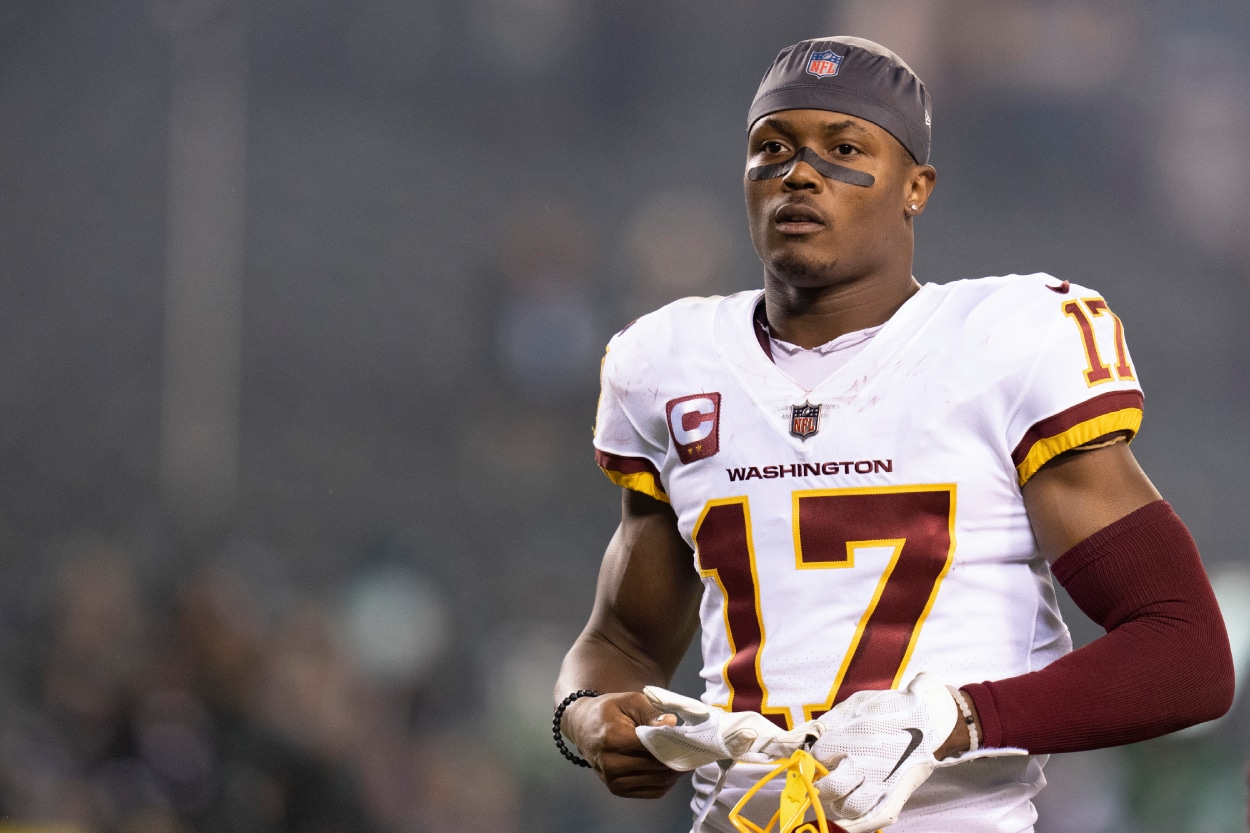 Indianapolis Colts: Terry McLaurin's Twitter Activity Shows Why Indy Needs to Trade for the Star WR
Terry McLaurin could be switching teams if the Washington Commanders don't give him a new deal. Based on his Twitter activity, the Indianapolis Colts should try to trade for him.
Every kid wants to play for their favorite team, but few get the chance to do it.
Could that happen for Terry McLaurin?
McLaurin, the Washington Commanders wide receiver, has proven he's one of the most talented pass-catchers in the NFL. Despite his team having eight different starting QBs through his first three seasons, McLaurin has recorded back-to-back 1,000-yard campaigns. In total, he has caught 222 passes for 3,090 yards and 16 touchdowns.
So, it appears he wants to receive fair compensation for his achievements. McLaurin will not attend Commanders mandatory minicamp this week due to his desire for a long-term contract. The Ohio State product is entering the fourth year of his rookie deal.
If he and the team can't come to an agreement, could the Commanders send McLaurin elsewhere? It's unclear if a trade is on the table, but the Indianapolis Colts should try to acquire him if he becomes available.
Do Terry McLaurin and the Colts have mutual interest?
According to Sports Illustrated's Mike Fisher, a recent report said the Colts inquired about Terry McLaurin earlier this offseason.
Indy has a little under $11 million in cap space for 2022 (h/t OverTheCap), and that number will grow each of the next couple of years. But the team must also sign stars Quenton Nelson, Michael Pittman Jr., and Jonathan Taylor during its upcoming offseasons.
Whether the Colts are actually interested in trading for and signing McLaurin or not, it appears he could be interested in them.
Before going to Ohio State, McLaurin grew up in Indianapolis. A deep dive through his Twitter shows multiple older posts about the Colts being his favorite team. He even met Marvin Harrison in 2019.
Earlier this week, McLaurin also liked a tweet from Indy legend Reggie Wayne, who became the Colts' wide receivers coach this offseason. Wayne posted a video of himself coaching Indianapolis players during OTAs.
So, should the Colts try to bring McLaurin home to Indiana? If it works financially, yes. He would take their offense to a new level, and they would help him take the next step in his career.
Terry McLaurin would be an excellent fit for the Colts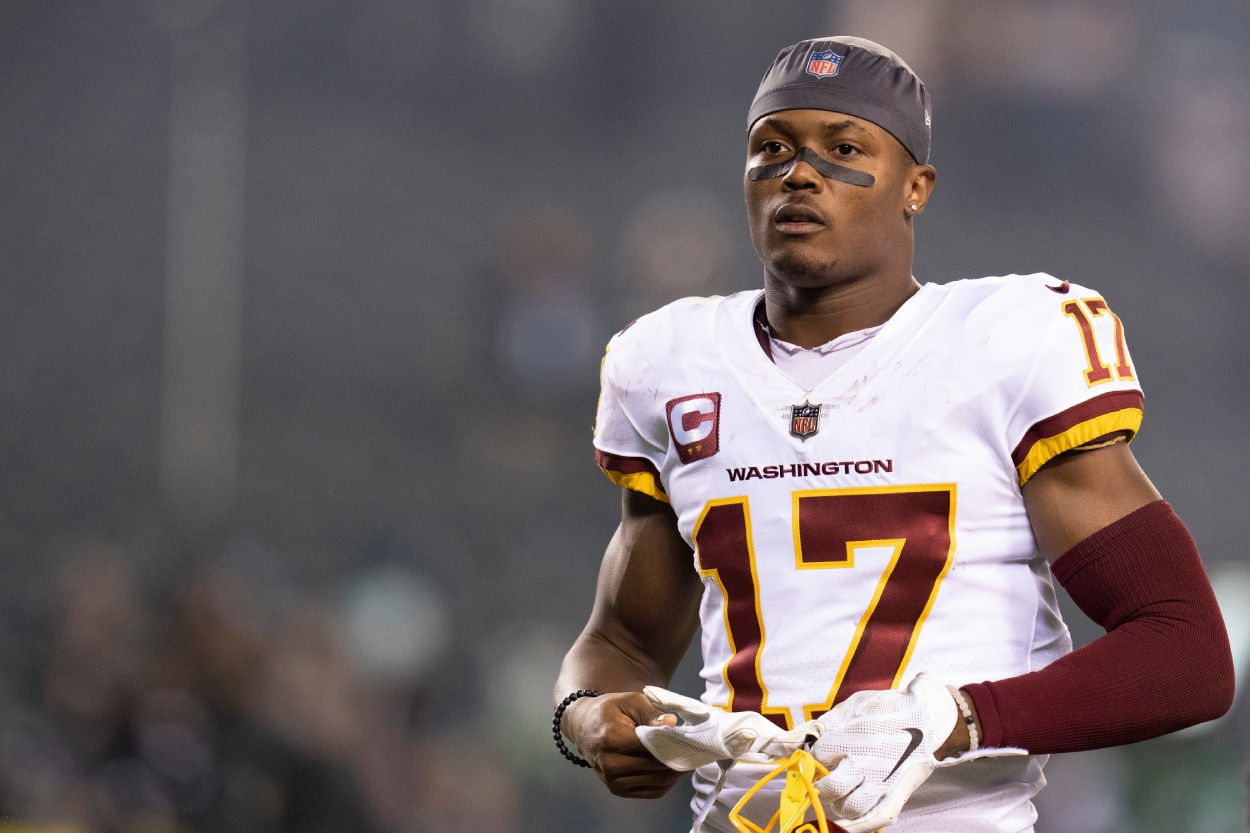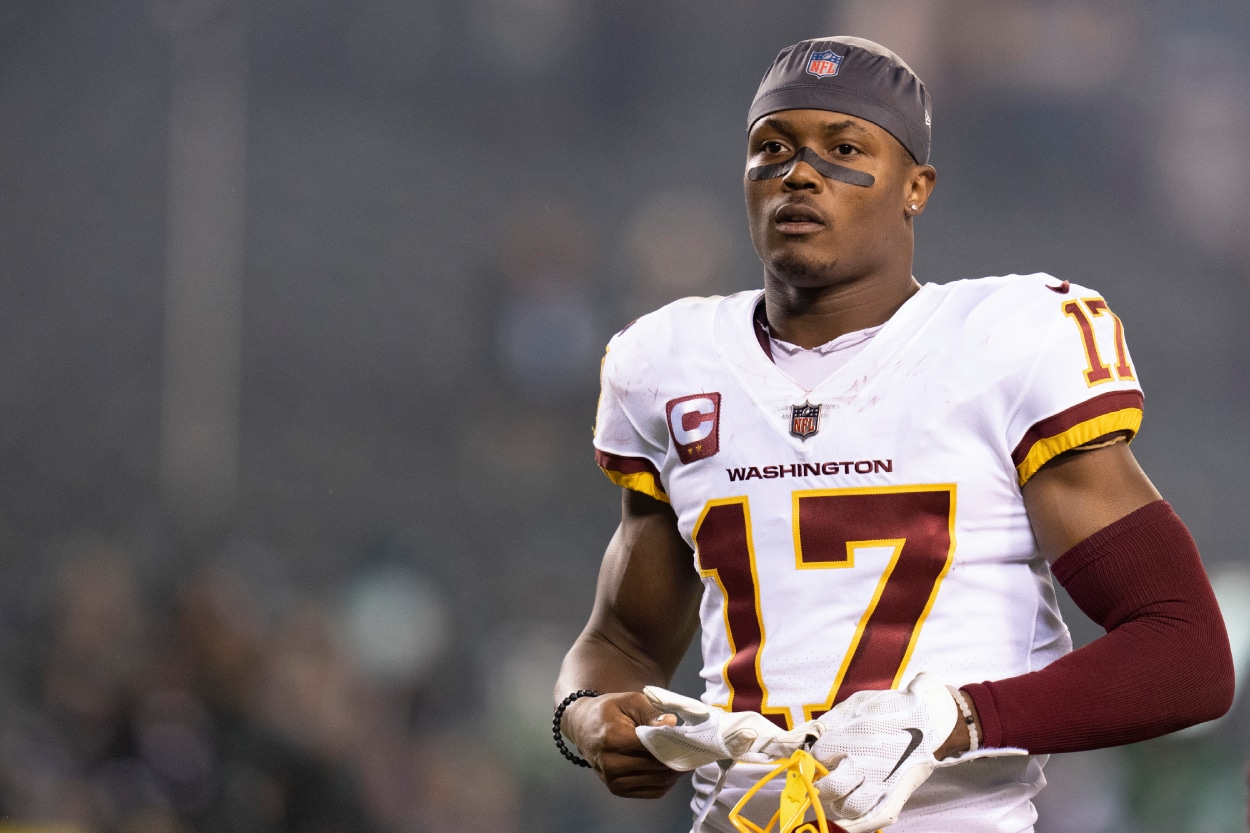 The Colts desperately need help at wide receiver. Michael Pittman Jr. was the only player to gain over 384 receiving yards in 2021. Adding McLaurin would give Indianapolis an elite deep threat and a perennial 1,000-yard pass-catcher, making an offense led by quarterback Matt Ryan and running back Jonathan Taylor even more dangerous.
However, the move would also help McLaurin become a Pro Bowl-caliber player. He hasn't been able to get into a rhythm with one quarterback so far in his career, but he has still found success. On the Colts, he likely wouldn't just play with the same quarterback all year in 2022, but the 26-year-old would get to catch passes from a former NFL MVP in Ryan. That could pay off big time for his career.
A Terry McLaurin-Indianapolis Colts pairing may never happen. But it would instantly help him and the team if they get it done. Indy would become a legit Super Bowl contender.
Stats courtesy of Pro Football Reference